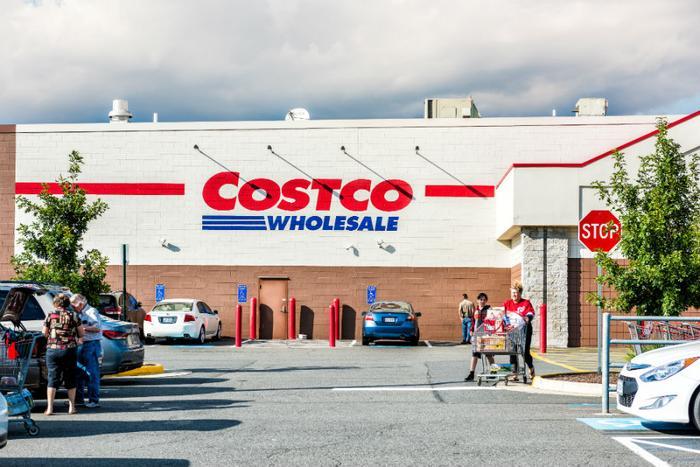 Costco is adding a nice benefit for shoppers who want to avoid crowds and save time on their shopping. Starting at its three stores in Albuquerque, New Mexico, the big-box discounter is offering same-day, curbside delivery.
The service -- powered by Instacart and fulfilled by Costco's own employees -- is pretty straightforward. Close to 2,000 items are available, including both grocery and non-grocery items. 
The individual product prices will stay the same as in-store, but don't assume that you can get someone to bring out one of their $4.99 rotisserie chickens and leave it at that. There's a $10 fee and a $100 minimum purchase amount per order, and tips are not accepted.
Why so late to the game?
Costco didn't promise a more widespread rollout, but it did acknowledge that curbside pickup is a significant trend. The company told USA Today, which first reported the curbside test, that it's testing the service on "a limited basis in one market at this time." Just last fall, Costco as much as said it wasn't all that smitten with offering curbside pickup.
"There's some retailers that are doing it because they feel they have to," Costco CFO Richard Galanti said on a September earnings call. "We don't have our head in the sand on it. We look at it. We have people here that study it and maybe we'll surprise you one day, but at this juncture we're not prepared to do that."
"Costco has remained a holdout — and for good reason," Grocery Dive's Jeff Wells writes. "It hasn't needed click-and-collect to attract and retain shoppers as other companies have. Its stores are shopper magnets built for product discovery. And given how busy Costco's clubs are, especially on weekends, adding designated parking spaces, order staging areas and extra employees to shuttle orders could disrupt the experience."
However, Costco had to be looking in the rearview mirror and seeing that its competitors were succeeding with the curbside option. According to Wells' report, Sam's Club, Walmart, and BJ's Wholesale Club expanded curbside pickup significantly over the past year. On the revenue side of the ledger, Target's Drive Up curbside service sales grew 500 percent in November and December.