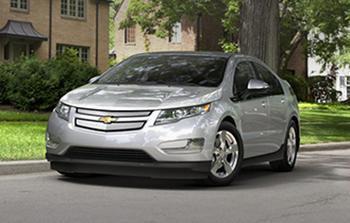 Self-driving cars are getting all the press lately, but consumer attitudes towards electric cars have been growing steadily more positive, especially among younger consumers, according to a recent Consumer Federation of America survey.
Sales of electric cars are outpacing hybrids this year for the first time ever, the survey also found, something it attributed partly to the growing number of electric cars on the market and more competitive pricing compared with gas-powered vehicles.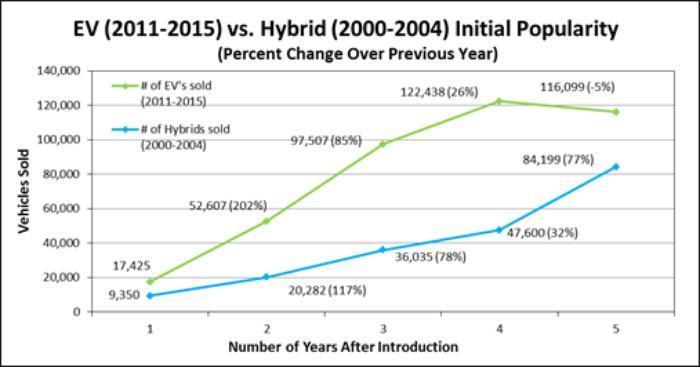 "Consumer interest in buying electric vehicles is growing at the same time these vehicles are becoming more available and more attractive," said Jack Gillis, CFA director of public affairs. "It does not surprise us that electric vehicle sales have grown more rapidly in their first four years than did those of hybrid vehicles." 
For the second year, CFA commissioned ORC International to conduct a national survey on consumer attitudes toward EVs. A representative sample of 1,007 adult Americans was surveyed by cell phone and landline in late August. The survey's margin of error is plus or minus three percentage points.        
Growing interest
The survey revealed growing interest in purchasing an electric vehicle, rising from 31 percent in 2015 to 36 percent in 2016. Among different age groups, young adults (18-34) are most interested, with a full 50 percent saying they would consider buying an electric vehicle.
The more consumers say they know about EVs, the greater their interest in purchasing one. Among survey respondents who consider themselves very knowledgeable about electric vehicles, 55 percent are interested in buying an EV. Among those who say they have no knowledge of EVs, only 22 percent are interested in buying one. 
The survey results are seen as good news for both the Chevrolet Bolt and Tesla Model 3, which are both expected to be priced around $30,000, making them competitive with gas-powered models.
The CFA sirvey posted this question:
"The next time you buy or lease a car, would you consider an electric vehicle if it costs the same as a gas-powered car, has lower operating and maintenance costs, has a 200 mile range between charges, and can recharge in less than an hour?"
In response, 57 percent said yes. The figure reached 70 percent among younger consumers.
"As the younger buyers enter the market, more attractive EVs are made available, and consumers learn more about these vehicles, interest in purchasing them is likely to grow significantly," said CFA's Gillis.
CFA said it has updated its guide to electric vehicles, available free on its website.