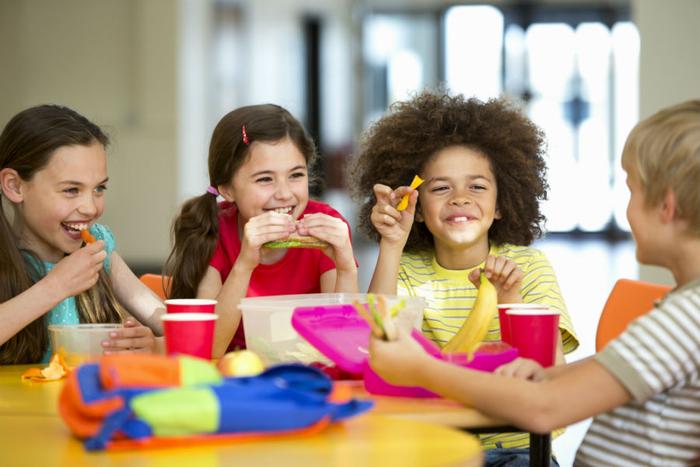 The American Academy of Pediatrics (AAP) has published a new policy statement warning that chemicals commonly added to food can harm children's health.
The group, which represents more than 60,000 pediatricians nationwide, recommends that parents steer clear of certain chemicals used to preserve, package, and enhance food.
Citing an accumulating body of science showing that they can harm children's health, the AAP says parents and caregivers should avoid exposing children to chemicals used in food processing (such as flavoring and coloring), as well as certain substances that indirectly affect food through packaging and manufacturing.
Kids have a higher level of exposure
The group's recent report highlights "some striking and surprising concerns about the lack of attention that these chemicals have received by regulatory agencies," said Dr. Leonardo Trasande, lead author of the policy statement.
"Pound for pound, children eat more food and therefore have a higher level of exposure compared to us adults," Trasande said.
"In addition, their developing organ systems are uniquely vulnerable. …There can be fundamental disruptions in various endocrine functions that can manifest not only in early childhood but potentially in later life as a result of prenatal or infant exposure."
Chemicals with known health risks
The AAP said the following chemicals can have a potentially harmful effect on children:
Bisphenols like BPA. Often used in aluminum can linings, these can act like estrogen in the body, affecting the onset of puberty, decreasing fertility, increasing body fat, and affecting the nervous and immune systems.

Phthalates. These are used to make plastics soft and can affect male genital development, increase childhood obesity, and contribute to heart disease.

Perfluoroalkyl chemicals (PFCs). Used in grease-proof paper food packaging. They might reduce immunity, birth weight and fertility, and can affect the thyroid system.

Perchlorate. Often used in dry food packaging and known to disrupt thyroid function and can affect early brain development.

Artificial food colors. These have been associated with worsened attention deficit hyperactivity disorder (ADHD) symptoms.

Nitrates and nitrites. Preservatives and color enhancers may interfere with thyroid hormone production. They have also been linked with gastrointestinal and nervous system cancers.
What parents can do
In its report, the AAP calls on the government to adjust its method of designating chemicals as "generally recognized to be safe" in light of new scientific evidence.
"There is now a compelling body of evidence that the environmental chemicals that go into food processing and food containers may have significant effects on human health, including fertility, thyroid disease, certain cancers and much more," said Dr. Michael Grosso, chair of pediatrics and chief medical officer at Huntington Hospital in Huntington, New York. "Of concern is that some of these remain in the body for years."
Parents can limit their children's exposure to the chemicals named in the report by choosing fresh or frozen fruits and vegetables over canned products, avoiding processed meats (especially when pregnant), and not microwaving plastic containers of food or placing plastics in the dishwasher, according to the AAP.
Additionally, consumers can use glass or stainless steel instead of plastic when possible and avoid plastic packaging with recycling codes 3 (phthalates), 6 (styrene), and 7 (bisphenols).
The AAP's new policy statement has been published online in the journal Pediatrics.