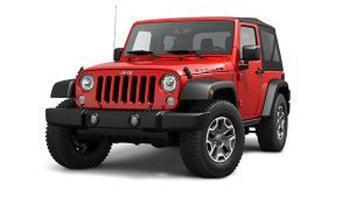 Last week, it looked likely that FCA had found a potential buyer for its Jeep brand after years of unsuccessfully trying to merge with another major partner. That report was denied but now, Automotive News reports that a Chinese automaker has indeed expressed interest in the subsidiary and will be pursuing an acquisition.
The publication says that Chinese automaker Great Wall Motor Co. has reached out to connect with FCA in order to begin negotiations.
"We are deeply interested in the Jeep brand and have paid close attention to it for a long time," said Great Wall spokesman Xu Hui. "Our strategic goal is to become the world's largest SUV maker. Acquiring Jeep, a global SUV brand, would enable us to achieve our goal sooner and better."
Possible opposition
Although Great Wall is noticeably smaller than FCA – raking in only $14.76 billion annually to the larger automaker's $131 billion – Hui says that the company is confident that it can raise enough revenue to execute a deal.
"Great Wall has a strong track record in making good profits," he said. "We are also listed in Hong Kong and Shanghai. We can make use of our accumulated profits as well as our access to the capital market to make the deal happen."
However, it's likely that Great Wall's attempt at slicing away Jeep from FCA won't be met quietly by other players. Automakers like GM, which refused FCA's offer to merge back in 2015, may see the brand as a viable replacement for Hummer, which it dropped back in 2010. VW may also express interest in Jeep in order to expand its footprint in the U.S.
Becoming a global presence
FCA has done a lot to build on the Jeep brand in recent years, building on the 500,000 vehicles it sold worldwide in 2008 to 1.41 million trucks in 2016. Morgan Stanley analyst Adam Jonas recently valued the brand at around $33.5 billion, compared to FCA's overall value of $32 billion.
Critics might point out that Jeep sales have been lagging in the U.S. in recent months, but reports show that sales have been soaring abroad in recent years. An expanded product line and increased global production has allowed the company to set a goal of 2 million sales globally for 2018, and new factories in Brazil, India, and China are bringing models like the Renegade, Cherokee, and Compass to new overseas markets.
"If there is one brand out there that has the right to claim the ability to have one out of five – 20 percent of that [global market] belong to it – it's Jeep," said FCA CEO Sergio Marchionne of the brand's success. Whether or not it will be enough for an automaker to bite on the $33.5 billion price tag remains to be seen.