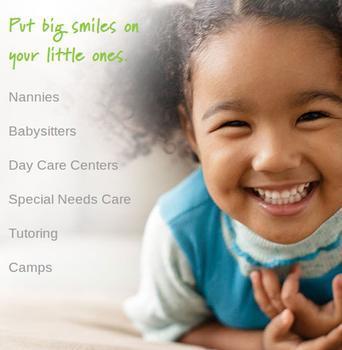 There's something pretty interesting happening these days with the Internet and a lot of websites. In years past, many websites were just places you could visit to grab a quick bit of information, usually posted by the sites' creators, and after spending a few minutes on that site you moved on.
But what's becoming common today among several websites, like Angie's List or HomeAdvisor.com, is the ability for people to use these sites as information hubs, one-stop Internet shops if you will, that let you not only find different services you may need, but also lets you check people's credentials, do background checks and communicate with other users to get reviews and to share personal experiences.
Some might call these new website functions the Craigslist effect, for the way they're more community-based, and are made up of users who all share the same professional need, whether they're looking for a plumber, caterer or house painter.
One of the newer sites that takes this approach is Care.com, as it helps people connect with all kinds of workers who provide a wide range of services like  babysitting, pet care and fulltime nannies.
You might have seen the TV commercials already, especially the latest one that has a bunch of cute kids telling viewers what they look for in a baby sitter. Then the founder and CEO of Care.com, Sheila Marcelo comes on and explains just how the site works and what services it provides.
It seems that Care.com has done a good job of covering many areas of our daily lives and although the site is mainly associated with baby sitters and nannies because of the recent commercials, it still allows people to seek help in a number of areas, like special needs providers, tutors or someone who's able to give private lessons.
The site links you to home care workers, pet sitters, and housekeepers. You can also find certain businesses that provide services like, senior housing communities, salons and spas and summer camps for the children.
How it works
Here's how the site functions if you're looking for a worker of some sort:
You simply post the job you have in mind, search for workers who are available in your area, and request standard background checks for people that you're interested in. 
Once you've selected your candidates, you can then reach out to them and conduct interviews, check references and do an even more enhanced and thorough background check on them.
And if you're someone who is interested in providing a service, you simply have to sign on to the website, set up some profile information about yourself and your experience, and apply to a job you might be interested in.
Care.com also offers workers free ways to promote themselves and their service, so the site seems to be equally useful to both worker and the person that's doing the hiring.
And for those who may be reluctant to communicate directly with service providers, all messaging is done through Care.com, so your personal information isn't exchanged until you feel comfortable.
What's also cool about the site is not having to search through rows and rows of job categories like you have to do with Craigslist. All you have to do is choose from the drop down menu what type of worker or business you're looking for, plug in your zip code, and choose the mile radius for your search.
From there, you'll see Facebook-like photos of people that list how far they're located from you, what their rates are and what their age is.
The profile information also includes some background information in terms of experience and important things the workers feels you need to know, like what their technique is like, or how they got into their particular field in the first place.
Creep factor
Of course some may be reluctant to use a website for important things like finding a baby or pet sitter, as no matter how much background information you're able to check, the Internet will always have a creepy factor to it.
But what's good about Care.com, unlike Craigslist, is you just don't find a person, contact them and hire them, as the site plays the middle person and kind of monitors the whole process from the point of hire to when you feel comfortable enough to communicate on your own.
The site is also free to use, which it should be, since there are several other sites that link you to workers, provide background checks and allow you to post a job at no cost.