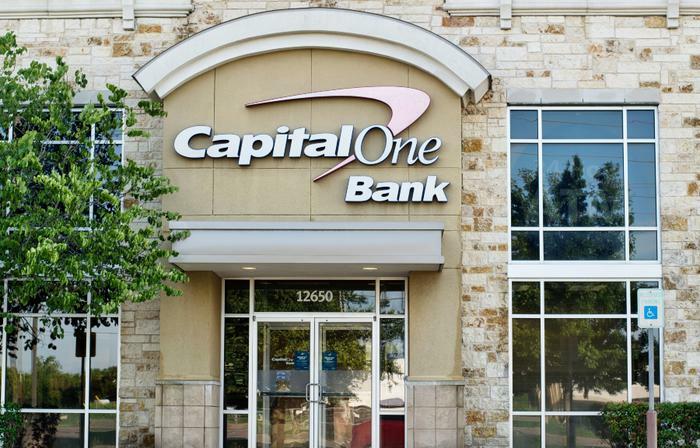 What makes a good bank? When J.D. Power surveyed bank customers this year, they cited convenience, tailored account offerings, and helpful customer service.
"Customers have come to expect the nation's largest retail banks to be able to meet them on their terms across all channels, delivering a flexible, highly engaging experience along the way," said Paul McAdam, senior director of banking services at J.D. Power.
The annual bank customer satisfaction survey found that customers value highly personalized levels of service. They want relevant account alerts and guidance on ways to save money and optimize spending. 
In the 2021 survey, Capital One emerged as number one in customer satisfaction, according to J.D. Power. Capital One got the highest score by providing digital channels, helping customers save time or money, delivering account offerings that meet customer needs, and "allowing customers to bank how and when they want."
"It is also noteworthy, in light of Capital One's recent announcement that it is eliminating overdraft fees, that proactive efforts by banks to help customers avoid fees is one of the most powerful ways to personalize the banking experience," McAdam said.
PNC ranked second in the survey, earning points for resolving customers' problems. TD Bank was third, performing highest in the "people factor."
ConsumerAffairs reviewers weigh in
ConsumerAffairs reviewers tend to agree with the choices, although they rate several other banks higher. Joe, of Dearborn, Mich., gave Capital One a 5-star review after applying for a Capital One credit card.
"Not only do they have a clean interface with perks easily displayed and purchases shown with logos of the establishments, but they have a fast response time for payments (instantaneous)," Joe wrote in a ConsumerAffairs post.
Eric, of Ellendale, Del., is a big fan of PNC Bank. He tells us he is happy with PNC's prepaid card.
"Great customer service, excellent card, I love the tap pay feature available, I've never had one issue when it comes to banking with PNC," he wrote in a ConsumerAffairs review.
Nick, of Brooklyn, N.Y., liked the service he received when he applied for a loan at TD Bank.
"Filled out the info requested, which was at the tip of my fingers, and got the loan on time," Nick wrote. "Moreover, questions were very easy to understand and the representative followed up as was expected."
Consumers posting reviews on ConsumerAffairs also flip the order of the three banks, with TD Bank rated highest with 3.4 out of 5 stars. PNC was second with 2.8 stars, and Capital One was third with 2.5 stars.