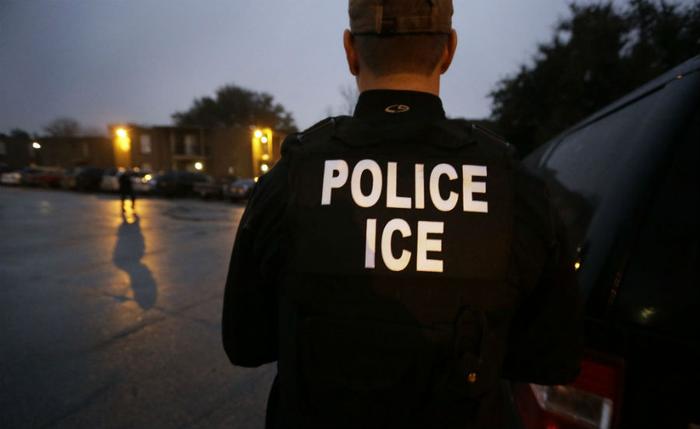 Digital rights advocacy group Electronic Frontier Foundation has uncovered evidence that a chain of California malls is sending data about shoppers to a company that contracts with Immigrations and Customs Enforcement (ICE).
The Irvine Company owns 46 malls across California. On its website, the chain alerts consumers that some of its mall locations utilize Automated Licence Plate Recognition (ALPR), a controversial technology that scans license plates with surveillance cameras.
That license plate data is then sent to Vigilant Solutions, which "allows law enforcement agencies to access the ALPR System directly," the company admits.
The exact law enforcement agencies aren't named, but a contract that the Verge uncovered earlier this year indicates that Vigilant Solutions counts Immigration and Customs Enforcement (ICE) among its law enforcement clients.
According to the Electronic Frontier Foundation, ICE is just one of 1,000 law enforcement agencies nationwide that Vigilant Solutions shares license plate data with. The firm also contracts with financial lenders, debt collectors, and insurance companies.
In a statement, the Irvine Company told the Verge that the license plate data only gets sent to local police agencies, not federal agents. But the Electronic Frontier Foundation says that Vigilant Solutions provides no guarantees of that, noting that the company admits to retaining license plate data "as long as it has commercial value."
Busting their own customers
The revelation is just the latest in a series of recent discoveries by consumers that some corporations appear to be helping law enforcement bust their own customers.
Earlier this year, the Phoenix New Times reported that two corporate-owned Motel 6 locations admitted to sharing guest lists with ICE, which then used the information to conduct immigration raids. The motel chain recently settled a lawsuit filed by civil rights advocates over the revelation.
Passengers on Amtrak trains and Greyhound buses have also described or recorded video depicting immigration agents boarding and requesting passengers' proof-of-citizenship.
In the case of Greyhound, information about passengers, as well as access to the checked luggage compartment, is also sometimes provided to the Drug Enforcement Agency (DEA), as ConsumerAffairs recently reported.
However, Customs and Border Patrol (CBP), the agency whose workers have been filmed boarding Greyhound buses and asking for proof of citizenship, denied that they receive information about passengers ahead of time, as the DEA apparently does.
Greyhound declined to answer specific questions about its relationship with law enforcement agencies and instead sent ConsumerAffairs a statement claiming that federal law leaves them no choice but to let CBP aboard, which the American Civil Liberties Union says is not true.