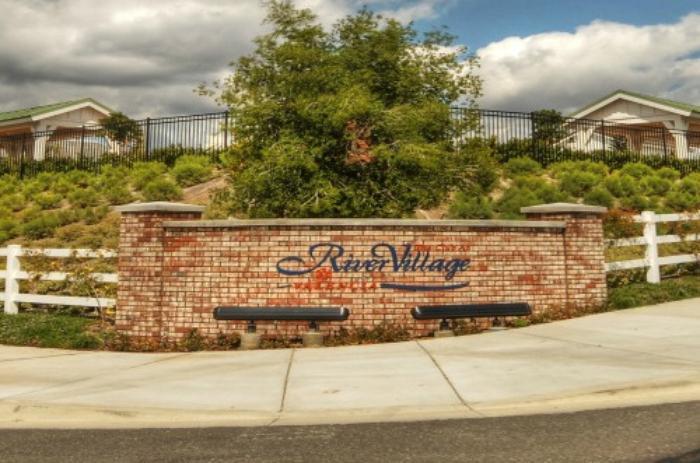 Residents of a homeowners' association in Santa Clarita, California, are complaining that HOA bylaws requiring lawns put them at odds with state mandates to reduce water use — and state laws protecting HOA residents who do so.
The Santa Clarita Valley Signal reports that David McCann, who owns a home in the River Village Valencia housing development, worked with a landscape architect to draw up plans that would replace his thirsty front lawn with more drought-tolerant plants. But McCann's HOA rejected his plans because they violated community guidelines requiring that "at least 25 percent of the plantable material in the front yard" must be turf.
Another Valencia resident, Beth Holzberger, had similar complaints, telling the Signal that "We want to take out our lawn and make it very pretty," but "I was told that the guidelines say the front yard must be predominantly covered in lawn."
Lawn lust
Lawn lust is a fairly common trait in American HOA boards, but it's particularly problematic in California, which is currently going through its fourth year of a record-breaking and still-intensifying drought.
Governor Jerry Brown declared an official state of emergency over the drought in January 2014, and since then California's government has passed a series of conservation measures including various mandatory water-use restrictions. Yet these restrictions have not prevented various HOAs and even municipalities throughout the state from nonetheless mandating lush green lawns despite ever-drier conditions.
Last July, for example, the state passed a law establishing fines of $500 for people who water their lawns. That same day, the city of Glendora threatened to impose a fine of up to $500 on a homeowning couple with a brown lawn, unless they made it green again. (The city backed down after receiving national media attention.)
Also in July, California passed another law prohibiting HOAs, but not municipalities, in the state from punishing residents whose lawns turn brown in drought conditions.
Agoura Hills
Barely two weeks ago, another southern California HOA – Morrison Ranch Estates, in the Los Angeles suburb of Agoura Hills – started imposing fines of $50 per day on a homeowning couple who'd replaced their lawn with artificial turf.
(The HOA president said that the HOA board had previously considered voting to allow artificial lawns in its domain, but decided against it because, after carefully researching the issue, "we did not find significant water savings with artificial turf.")
Morrison Ranch is suing the couple over the fake lawn; that court date is currently scheduled for June 8, by which time the total fine will have ballooned to over $5,000. Yet their complaints might be legally moot before then, if Assembly Bill 349 passes into state law.
The bill, sponsored by state assemblywoman Lorena Gonzalez (D-San Diego), would "prohibit HOA fines for replacing lawns with synthetic turf to cut residential water use." In a February press statement explaining the bill, Gonzalez said that:
AB 349 will expand the protections conservation-minded Californians enjoy against HOAs after AB 2104, also authored by Gonzalez, was signed into law last year. The 2014 bill eliminated loopholes HOAs used to prevent homeowners from utilizing low water-using plants when replacing existing lawns, leaving homeowners  interested in lowering their water usage unable to explore additional options for conserving water at a time our state faces severe drought conditions. 
Fake-lawn veto
The California legislature passed similar proposed bills in 2010 and 2011, but then-governor Schwarzenegger vetoed the 2010 bill and current governor Brown vetoed the next one. However, the California drought has had four years to grow in severity since Brown's last fake-lawn veto. Gonzalez has said that AB 349 should go before the state Assembly sometime this month, and that even though the governor has vetoed similar bills in the past, she hopes this time will be different because "I expect the Governor, given his commitment to changing behavior in this drought, probably will take a second look at [the bill]."
However useful such a law would be for Californians seeking to save water by installing artificial turf, it's technically irrelevant to Valencia residents like David McCann or Beth Holzberger, who are trying to do away with turf altogether, real or fake. Besides, another state water-conservation bill already passed into law (since last January) suggests that, despite their HOA's protests, McCann and Holzberger already have the legal right to replace their lawns with less-thirsty plants.
Last month, when Beth Holzberger e-mailed Santa Clarita's mayor to complain about her troubles with her HOA, Mayor Marsha McLean wrote back to point out that the legislature had already passed, and the governor already signed, bills aimed at preventing HOAs from banning drought-resistant landscaping techniques.
"Assembly Bill 2104 prevents HOAs from penalizing residents for replacing their lawns with low-water (use) plants over concerns about a neighborhood's character," McLean wrote. "It does not take away the power of HOAs to establish landscaping rules, as long as they allow drought-tolerant plants."