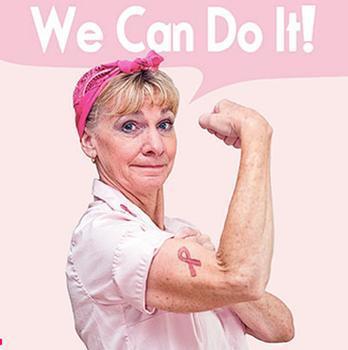 For years, a supposed charity called the Breast Cancer Survivors Foundation has solicited contributions, claiming it was providing medical services to cancer victims. 
But New York Attorney General Eric T. Schneiderman says the foundation was a fraud.
"There are few things more galling than pretending to help cancer patients, when you're really just lining your own pockets. But that's exactly what those behind the Breast Cancer Survivors Foundation did – siphoning millions in profits for themselves and sending less than four cents of every dollar raised to medical clinics," he said. 
Schneiderman announced a settlement with the foundation and its president and founder, Dr. Yulius Poplyansky, under which the organization will close down its operations and pay nearly $350,000, which will be directed to legitimate breast cancer organizations.
92 cents of every dollar
Schneiderman said that the foundation was a "shell charity created and run by its primary outside fundraiser, Mark Gelvan, in order to line the pockets of Gelvan, his companies, and his business associates – who pocketed 92 cents of every dollar donated to BCSF."
BCSF was founded in 2010 and began soliciting in New York shortly thereafter. By 2014, BCSF was raising on average $3 million a year nationwide from its telemarketing and direct mail campaigns. 
The Attorney General's investigation found that Dr. Poplyansky started BCSF at the encouragement of Mark Gelvan, a professional fundraiser and longtime family friend whose relationship with Poplyansky's family dated back to the 1970s. 
Dr. Poplyansky had no training or experience in managing or leading any type of charitable enterprise. He and the other board members of BCSF allowed Mark Gelvan to run BCSF and turn it into a cash cow for Gelvan and his businesses, Schneiderman said. Mark Gelvan has been barred from the professional fundraising industry in New York since 2004, following litigation brought by the Attorney General.