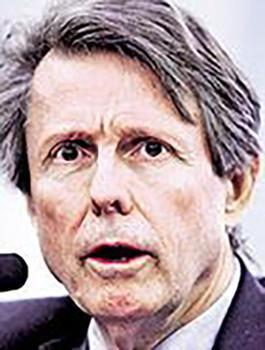 Auto safety crusader Clarence Ditlow has died. For decades, he headed the Washington-based Center for Auto Safety, a group that exposed some of the most dangerous safety defects in cars and kept the pressure on carmakers and government regulators. 
Ditlow, 72, died Thursday night of colon cancer at George Washington University Hospital. A 1965 chemical engineering graduate of Lehigh University, Ditlow pivoted to the legal profession following the completion of a JD from Georgetown University in 1970 and an LLM from Harvard Law School in 1971. 
Sen. Ed Markey (D-Mass.) recently honored Ditlow with an entry in the Congressional Record that read in part: "Through a lifetime of work improving automotive and safety laws, Mr. Ditlow has helped save thousands of lives and prevented many more injuries than would otherwise have occurred. A tireless champion for consumers, his work has resulted in better government oversight of automakers, the installation of key safety features, and the exposure of safety defects in millions of cars, SUVs, and other trucks."
Tiny budget, big impact
Founded by Ralph Nader and Consumers Union in 1970, the Center for Auto Safety operated with a chronically tiny budget but had a big impact on the auto industry and the lives of everyday Americans.
In the past seven years alone, the center was the primary force behind the recalls of 7 million Toyotas for sudden acceleration, 2 million Jeeps for fuel tank fires, 11 million GM vehicles for defective ignition switches, and more than 60 million faulty Takata airbag inflators.
Among the organization's other accomplishments:
Lemon laws in every state that make it as easy to take back a defective car as a defective toaster.
Recall of the infamous Ford Pinto for exploding gas tanks and the Firestone 500 tire for tread separation.
Exposure of GM Firebomb pickups with side saddle gas tanks that have burned to death over 1,000 people.
State laws to force disclosure of secret warranties on cars that can save consumers billions of dollars each year.
Safety and highway standards that have dropped the death rate on America's road from 5.2 per 100 million vehicle miles traveled in 1969 to 1.1 in 2010.
Publication of the landmark Lemon Book, an action manual for lemon owners that has helped hundreds of thousands of consumers get lemonade.
Publication of the Car Book to help consumers buy peaches and avoid lemons.