---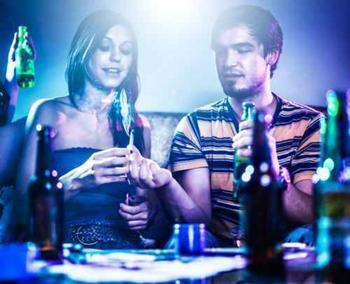 It's no secret that children often form habits that they observe in their parents. Whether it's a certain way of talking, how they express their emotions, or cleanliness habits, you can usually draw some parallels between generations.
Now, a new study suggests that habits aren't the only things that young people can pick up from their parents. Researchers have found that children living in households with quick access to drugs and alcohol are more likely to abuse those same substances later in life, regardless of whether or not their parents abused them.
"While there have been many studies linking alcohol and drug use by parents to substance use among youths, there is limited research on how the availability of alcohol and drugs in the home may influence patterns of use among offspring in the future," said Cliff Broman, leader of the study and professor of sociology at Michigan State University.
"These findings provide evidence that the availability of illegal drugs and alcohol in the home while growing up is a critical factor in the later use of substances."
Pattern of abuse
Broman came to his conclusions after analyzing data from the National Longitudinal Study of Adolescent Health. The report followed roughly 15,000 adolescents over the course of 13 years. Data was collected in three different waves during the course of the study – when the average age of participants was 16, 22, and 29, respectively.
The data showed that participants who had access to drugs and alcohol in their youth were much more likely to start using those same substances at an early age. For those same individuals, drug and alcohol use was also higher at age 22 and 29.
The data showed that men were more likely to engage in substance abuse behavior if drugs and alcohol were available in adolescence. As a result, more men than women engaged in those same behaviors at age 22 and 29.
The findings also showed the race and ethnicity were a factor for the study; whites were much more likely to use drugs and alcohol when compared to black, Hispanic, or Asian participants, although the latter groups generally had more access to these substances during adolescence.
The full study has been published in the Journal of Child & Adolescent Substance Abuse.
---