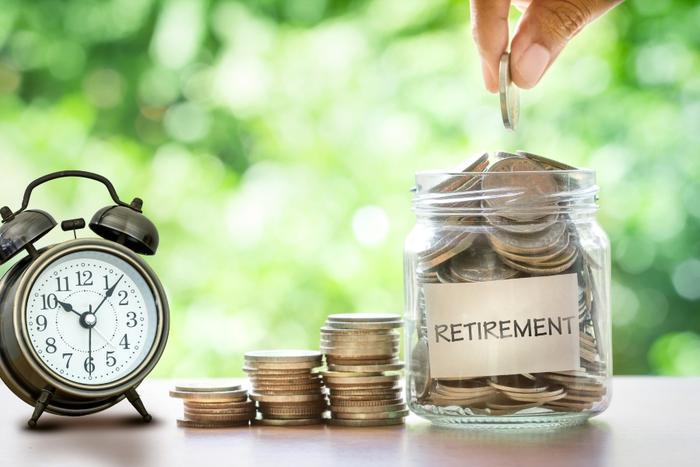 Many financial experts have been critical of 401(k) retirement funds, charging they do a poor job of helping people save for retirement. Now some fund managers are planning some changes.
State Street Global Advisors, the world's fourth largest asset manager, is teaming with Global Trust Company and Annexus Retirement Solutions, to launch the State Street GTC Retirement Income Builder Series.
The new product operates like a pension. A regular 401(k) is invested in assets that may fluctuate in value. Invested and managed properly the fund grows to a point where the owner can begin making withdrawals to cover living expenses in retirement.
The new product allows an investor to convert their savings into an annuity that provides a steady payout over their lifetime. According to the companies, it will help "promote growth opportunity and permit liquidity and portability," before and after income activation. 
Congress passed legislation in 2019 to allow 401(k) accounts to include annuities but fund managers have not yet taken advantage of it.
Fidelity is also in the game
The Wall Street Journal reports Fidelity Investments, the biggest provider of corporate retirement plans, has a similar product in the works. According to the Journal, it plans to allow plan participants to put annuity products in their 401(k) plans starting next year.
Both products are designed to address retirees' worries about running out of money during retirement. Annuities, which have their own set of critics, are insurance policies that provide regular payments that supplement a retiree's other sources of income, such as Social Security.
"The industry has been stuck in a stale way of thinking, and many of today's income products require participants to trade off growth opportunity or access to funds in return for lifetime income," said Dave Paulsen, chief distribution officer at Annexus Retirement Solutions. "It is not enough to simply add lifetime income to an existing product or platform—participants won't accept it. We designed our solution to ensure that participants no longer need to make sacrifices in exchange for lifetime income. This level of innovation puts the participants at the center and is why we believe they will welcome—and widely adopt—this solution."
Some fund managers have criticized annuities for their fees and the way they are structured, giving the account holder little control over the investment. But some savers like annuities for that very reason. They aren't interested in following market fluctuations but would rather have steady income.
Longtime critic Teresa Ghilarducci, of the New School for Social Research, has called the 401(k) a "failed experiment for middle-class Americans because it was never designed with them in mind."