But you need to be prepared to do a lot of the work yourself
01/24/2018
|
ConsumerAffairs

By Mark Huffman
Mark Huffman has been a consumer news reporter for ConsumerAffairs ... Read Full Bio→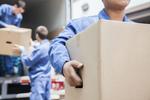 Just as Uber has disrupted the taxi business and Airbnb disrupted the hotel industry, HireAHelper is hoping to disrupt the moving business.
The U.S. Census Bureau estimates about one in nine people change residences in a typical year. In most cases, that requires hiring a moving company to load all household items, drive them to the new residence, and unload.
HireAHelper has pioneered what it calls the hybrid move, in between a do-it-yourself move and hiring professional ...
More
Here's how to make sure you're working with a professional mover
01/12/2018
|
ConsumerAffairs

By Sarah D. Young
Sarah D. Young has been a columnist for a blog ... Read Full Bio→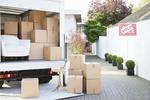 Moving company imposters dupe thousands of consumers each year, according to experts from the American Moving and Storage Association (AMSA).
Moving scams can result in lost or damaged possessions, hundreds or even thousands of dollars in extra fees, and hours of wasted time dealing with the mess -- not to mention pain and grief for the victims.
About 3,000 complaints are lodged each year about household goods movers, according to data from the National Consumer Complaint...
More
Sort By