Consumer Reviews and Complaints

My mother and little brother were both approached at Queens center mall by New Faces and were lied to about being able to get modeling jobs for companies and scammed out of $3000. He was sent to a place for photo shoots and stuff but after that nothing. Whatever they promise is a total lie. They get you to do a photoshoot and charge you a crazy amount of money then leave you in the dirt wondering what your money went to.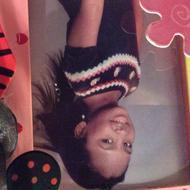 I was approached at the Q.C.M and was ask if I ever thought of putting my daughter into modeling bc currently they are interviewing kids with Talent to recruit for a TV show & I should give them a call. When I arrived I was told I would need to have a portfolio which cost me $1.300 plus $500.00 to advertise her pictures on the internet. Which was all BS.

My son and I were approached in a mall and told they were talent scouts and he was so handsome they would definitely be able to get him work. We went out there twice and they took photos of him and handed us a bunch of slides. We spent money we didn't have (approx. $1300.00 total) and are still paying off on credit cards to give our son a shot at something. They guaranteed us work for him and then never delivered.
It's shameful and disgusting that they should be allowed to take advantage of the public like this. They are counting on parents not wanting to deny their children any opportunities in life and it's really disgraceful. My family didn't have the money to do this like so many others who were scammed. They should be forced to pay money back to the public.

My son was stopped in a mall and told he could be a model. The agency was New Faces. We spent a lot of money for a portfolio and extras. Needless to say, he did not become a model. Still wondering how to get our money back now that legal actions have been filed against the agency.

$167 of my hard-earned money that I'll never get back... in this awful economy.
I was researching what the most reputable modeling sites are so I could find work and post my portfolio on other sites besides Model Mayhem. I paid attention to an article a guy wrote, who owns his own modeling site, and said New Faces is the most reputable and the most serious and professional site if you want to find steady and paid work. He lied. They, most likely, paid him a nice sum to write favorably about them.
They wanted a lump-sum membership fee up front for the whole year. NEVER do this. A reputable site will let you try them out and automatically debit a small, agreed-upon amount out of what membership level you choose with them from your account each month in case you're not happy with them or they'll let you choose between a monthly and a yearly membership. Anyone who makes you feel compelled, through no other option, to pay a lump-sum amount for a yearly subscription is a scam artist.
The site hardly ever functioned. It almost always was down due to technical difficulties, never had any information answering the important question of refunds if I was not happy with the site, would disconnect me immediately if I called and was just simply going through the dialing options, e-mails would bounce back as undeliverable when I asked if I would receive a refund, and PayPal ruled in their favor.
I only used the site for a month. No one approached me for work, no one answered me when I sent out inquiries for work, the casting calls were unhelpful and didn't apply to me, the site even erased most of the information I had put in my profile and portfolio because of all of the technical difficulties, and they got $167 from me, which isn't a bad pay day for them, being that I won't be using the remaining 11 months of the site, due to cancelling my membership. Actually, if the amount was only a higher one, I say these scumbags made a killing off of me.
How do I know I can trust these reviews about New Faces?
883,201 reviews on ConsumerAffairs are verified.
We require contact information to ensure our reviewers are real.
We use intelligent software that helps us maintain the integrity of reviews.
Our moderators read all reviews to verify quality and helpfulness.
For more information about reviews on ConsumerAffairs.com please visit our FAQ.

My daughter was approached in Queens Center shopping mall in November 2003. She was 17 years old at the time. She begged me to take her to Hicksville, NY. As a new divorced, I was vulnerable. Yes, we were promised a modeling career after a professional photo shoot done by them. I paid $425.00 with a personal check on 9/14/2003 and balance due on the day of the shoot, 9/20/2003, of $400.00 in cash. We didn't hear from them until August 2004, when they told us she had a gig but they couldn't release her photos unless we renewed the contract with them. I politely said No! I knew I had been scammed at this point! An expensive lesson learned! My daughter was in college and my hard earned money was now on tuition!

My husband and my son were approached in the Queens Mall sometime in January 2012. The agent told my husband that my son could be a model and took all of my husband's information. A week passed and we received a call from Jennifer asking us to bring my son in and that we must come both of the parents for an interview. On January 27, 2012, we had an interview with Omar ** who showed us pictures of kids who made it to the magazines and told us that our son looked very cute and he does not hesitate he would be able to get a contract. We were unsure but he convinced us and gives a discount from $700 to $500 for the photo shots and for one-year contract with GigaComp. We also paid $45 to get the pictures in a CD. My husband and I totally understood that modeling is a risky industry and we agreed to take the chance for one year. We figured at least we got pictures if he does not get a contract.
In March, we started receiving calls from Jennifer saying that my son out of five more kids have been chosen by Children's Place for a four-year contract and he will have to go for a photo shoot once a month and that it usually takes two days in which he will be paid $200 an hour. She also said that the photo shoot with Children's Place will take place in two weeks from the day she called me. However, she said in order to get this contract, I needed to extend my contract with them for one year to 4 years contract so they can keep his pictures in the internet so other companies can call him. She told me that the extension cost was $2250 but I needed to do it fast; otherwise, Children's Place will choose one of the other five kids.
On April 5, 2012, we went to Hicksville and we were convinced to sign the extension for four more years. At this point, we were very hesitant with Jennifer. Jennifer decided to have us talk to Michelle ** who supposedly is the second in command after James. I expressed my concerns to Jennifer and I told her that I was willing to risk the money for one year but $2,250 sounded bizarre and we were not willing to expend that much more money. She said that she will commit herself that even if Children's Place will not work out, there are hundreds of other companies out there that will be interested in our son. Jennifer said to us that if my son will not get any contract within one month of the extension of it, she will refund us the money. After reading the contract extension, it did not mention at all that a refund will be done in case of dissatisfaction; however, Jennifer said, "I give you my word. There is nobody higher than me other than James. I am also a mother and I will not do that."
Well she did it. One year has passed and I have been trying to reach her by phone and email and I never heard from her. E-mails she will not answer and my phone calls will go straight to her voicemail. I finally decided to write to newfacesmgmt@gmail.com and got an answer from Nicky and I also spoke with her. She sent a contract like where it said that they will refund my money $2,250 in 21 days from the date that I signed. It also said that with this, I will commit myself not to seek for an attorney or do any formal complaints against the company and/or dispute any charges with my credit card company.
In my last email sent to them, I told them that this is no longer valid since no reimbursement has been done. I am willing to go all the way with this and take them to court. My first step has been to inform of this scam to the Office of the Attorney General and I will post my dissatisfaction in any website about them. I hope this was useful for all those parents, who like us, had a dream. Don't let them scam you like that. Take your kid to Disney instead or open a savings account for college. I will be happy if other parents with the same issue can reach me. It will be great to stop them to scam more families like us.

New Faces is such a fraud company. They ripped off innocent people. We called many times to talk their manager or the owner but they never get back to us until after two weeks. So I went there to get our money back but to no avail. Their managers are rude and always gave no answer. You can't get your money back no matter what. So I have a question, has anyone of you gotten your money back from them? If yes, then please let me know how. This kind of business needs to be closed forever and have to be taken to civil court.

I was approached by a teenage scout at the Queens Center Mall. They took my number and my son's name. Four days later, they called me to set up an appointment. My aunt and I got there. We were received by this guy, Tim **. He showed us pictures and said my son is really cute and he can make it in the business. He asked us for two forms of IDs and credit card. He showed us his chart price for picture shoot. We felt pressured by him. He offered a special price of $1,900 for 5 outfits and he didn't explain about the contract and sent us for picture shoot right away. We were asked to come back after 3 days. It really happened so fast.
The guy named Tim ** promised us that within 3 weeks, my son will get the job modeling from Baby Gap. He even told me that the Baby Gap company is looking for 5 babies and my son is the fourth one. He discussed us that the Baby Gap company is paying $33,900 per model so I was tricked by him. Then, he told me that in order to get the job, I need to pay for the photo shoot worth $1,900.00 and said "If you're planning to go out of town, you have to be here within in New York because they will start calling us and we have to be available that period of time."
Three weeks later, I've waited for their call but nothing happened. I tried to follow up but they said you have to wait. I'm really disappointed with Mr. Tim ** because he promised that within 3 weeks, my son will get the job. Until now, still nothing happened. Please, if you are a victim of this company, please call this number **.

I was approached by a teenage scout at the Queens Center Mall. They took my number and my son's name. Two days later, they called me to set up an appointment. My husband and I got there. We were received by this guy, James. He showed us pictures and said our son is really cute and he can make it in the business. He asked us for two forms of IDs, credit card. He showed us his chart price for picture shoot. We felt pressured by him. He offered a special price of $1000 for 3 outfits and did not even let us read the contract and sent us for picture shoot right away and we were asked to come back the next day for the other two outfits picture shoot and we decided to come again on the weekend. It really happened so fast.
On the weekend, we went there with the other two outfits and they asked us come back for picture view next time. When I went for picture view, they told me more charges for my son's pictures to show online. For that, I had to pay for membership that starts from $550-$2250 for 6 months to 4-year contract. So I felt trapped and I picked 6 months membership for $550.
Then after a few days, this lady, Jennifer **, called me about 7 pm and congratulated me that my son was picked by Macy's for their picture shoot and told me that Macy's selected 10 kids but they going to pick 5 out of 10 kids. The shoot was to be on May 19 and 20. It was in Manhattan. We have to show up there at 12 noon and it is from 12-4pm on Saturday and Sunday. Macy's will provide the clothing and Macy's pay is $200 per hour. So for two days, Macy's pay is $1600 to us and my membership with New Faces should be upgraded for 4 years to $2200. Otherwise, they won't give us this contract and asked me from which credit card I would like to pay and I said to her if I can upgrade after this shoot because I just got my membership.
She said no. Then, I told her I have to call her back, that I have to speak with my husband first. Then, I called her back and she charged my credit card for $2200 and asked me to come pick up the Macy's contract and more details. And when we went again, this guy, James, asked me to sign the credit card receipt and gave me his visiting card to call him on 5/15/12 at 2 pm for further information. Since then, they gave me two times two different dates for shoots and now the guy, James, does not even answer my call. I was ripped off by the company by thousands of dollars. I want all other people to fight for our money back from them and put this New Faces people in their right place - in jail. If anybody wants to fight, they can contact me.

I got scouted at the Queens Plaza Mall. They took my number and my son's name. Two days later, they called me to set up an appointment and they said everything will be free. My husband and I got there. We were received by this rude guy Tim. He showed us pictures and said our son was really cute and he can make it to the business, etc. My son is 7 weeks. He asked us two forms of IDs. Credit card is fine, he said. He just wanted money since credit card is not a form of ID. He then showed us this chart with price from $550 to $2250. We felt pressured by him. My husband paid and he said "okay, come to the studio for picture".
Right away, we went and took the pictures. He rushed us and didn't even let us read the contract. After coming home, I had doubt and started to search them on the internet and found out we were scammed. I called the Tim guy to cancel. He said why and they can't cancel because the service have been rendered. So the next day, we went and said we did some research and that they were sued by NYS general attorney for fraud, etc. She didn't want to hear it and said for us to come back tomorrow to see the manager. First, she said she is the manager. The next day, I contacted the ''manager''. He said "come in Tuesday, we will talk it out". Anyway, I plan to complain to the NYS attorney general in Nassau and sue them also. We have to put a stop to these people. If you have been scammed by these people, contact me please. Thank you and be careful.

I was ripped off by this company by thousands of dollars. They used deceitful ways to get the money from my pocket. My daughter always wants to be a model, but they offered me a discount for my other daughter, so I get both of them. They did all the pictures. All of this started in October 28 2011 by the end of the month of November. Jennifer ** the director got into all of this. She called me on November 30, 2011. She said that she had a contract for my two daughters in Macy's that I have to pay more money because of this contract with Macy's. She asked me for my credit card number and she said it may not work. Also, I have to bring my son because they needed little boys to model for Toys 'R Us.
When I get there in person in December 1, 2011, they already took my money from my credit card. Also, she said that the photos from my son were taken for free. All of these weren't true. I am still waiting for that contract and also the contract for Toys 'R Us for my son. After I did the complaint with the attorney general James, the sales director called me to mediate with me, but he wants only to give back the last money that they took from my credit cards. I want all my money back because they didn't give the jobs in modeling that they are supposed to be offering to my kids. They are just stealing money from innocent people like me. I disputed the chargers with my credit cards, but nothing happened. I did also complaints to the offices of General Attorney in Manhattan and in Nassau County in Long Island.
I suggest to all the people that have the same problem to contact the Attorney General offices in both places so we could get them to court to get our money and dignity back, not only for us as parents for our kids. They deserve the best of this world. Here is the website of the attorney general: www.ag.ny.gov. Also the phone number to do the complaint on the phone: 1-800-771-7755.

My wife and son was approached by Melissa and asked if they would like our granddaughter to model for Macy's. My granddaughter's dream is to become a model. We were deceived by New Faces because we wanted to give our granddaughter her life time dream. This development is ripping people like me and others, thousands of dollars. They begin by telling you that you only have to pay for photos and on the following visit, they lure you into buying for a promotion, which they make it seem that the photos aren't of any value without the promotion. I lost my $2,250 because of what happened.

I was lured by this company New Faces in Queens Center Mall. On the initial interview, I was made to believe I only had to pay $750.00 for a photo shoot for them to promote my daughter. Clearly cannot cancel now because they only give you three days. The representative eagerly said to me that my daughter fits the criteria for a GAP modeling job they had available for the spring. I asked him if there was a catch to all this and if I had to pay additional fees. He advise that all I had to do is pay for the composite cards that would carry my daughter's pictures for them to promote my daughter and work with her for a year. I read the contract that they provide that is very vague in detail.
On my second interview I met with an infamous "Marketing Director" that told me that I had to pay an additional membership valuing at $900.00. For 1 year they would promote my daughter by them placing her photos on a website, she advised that she did not recommend the composite cards, that I should buy the online composite cards.
I feel so angry because the first gentleman did not mention the additional monies on the initial interview for them to just place my daughter's picture on a website. Now I feel cheated and do not know if I should continue or pay for the extra services. I have no pictures for my daughter because I didn't have the extra cash to continue with my daughter's modeling. Please advise on what I can do to fight for the money I put up.

My daughter and I were approached in the mall approximately 3 to 4 yrs ago. I am glad to read that New Faces is now under investigation because I thought I was the only one that fell victim to this. I paid at least $1000 for a same day photoshoot. I initially said I'm gonna think about it, but I was coerced to pay right away or else opportunity will fly, as per female interviewer from New Faces.
My daughter was very excited so I succumbed to the offer. After the shoot, we got the negatives of the pix and was called in a few weeks for an audition in the city, supposedly for an Alicia Keys videomercial over the internet. It's been a while, but no call back. Please help me to get reimbursed for this scam.

New Faces development is an elaborate business to trick and scam parents with young children into a false understanding of a modelling contract. They are con artists who use hard sell strategy to rush impressionable parents into spending money for an outrageously expensive photo shoot and modelling lessons for your children and modelling "gigs" promises that your kids would be paid thousands of dollars for.
We got scammed today and rushed into signing and initialing just like some have described. We got home an hour later and realized the scam and called to cancel within one hour. But they said services have been rendered. It was all 15 minutes of digital photos in a non-heated room by a photographer wearing a winter jacket in the only wrinkled clothing that my son wore. There was no props, wardrobes, make up, lessons, etc. like they said. They denied the refund due to "services already rendered" which was the 15 minutes of the most unprofessional digital photo time.
By the way, they still own these digital photos until you pay extra to get them. So we basically spent two hours of our time being scammed into the 15-minute photo time. We have no pictures to keep, no modelling lessons, nothing to advertise our son to any of the companies they promised to find "gigs" for our son. But their services is somehow rendered, and we are out of $550.00. Unbelievable. We will bring them to court if refund is not done.

We were suckered into signing the contract for my son with false promises and no information. Additionally, we were forced into paying extra for putting the pictures online which they claimed was included at first. I have been trying to reach them for over a month with no success. Please help us to resolve this issue.

My wife was approached by a so called rep from this bogus company that preys on children, like predators for the exception one is for sexual gain but this matter is for financial gain. I have given these crooks $3000 for photo shoot and they have stated they would get our son into the business. May 2012 will be a year with no response from anybody. It's quite clear with all the complaints something is very wrong here. I respectfully request something be done about this and my funds be returned ASAP. In closing, it's a sad day when adults prey on innocent kids! Please help.

I took my daughter to New Faces in 07 where she was told that she will make it far in the business. $3000 later with a 3 yr contact, no work or phone call, I did make several attempts to contact them, finally getting to talk to someone. I was told to bring my daughter in for an updated photo shoot and that she would be on top of the "list" for work. Never did I hear from them. My daughter's contract is up and I'm out $3000.

I was approached at the mall by a representative of New Faces Development so that my son could be assessed for his acting/modeling potential. I provided my name and phone number. A day or so later, I was contacted by someone named Josey to set up the face-to-face interview. During the call, I was told that if I was a single parent, I would not need to bring the father along. I replied that my son's father was in his life but they said the criteria they used were whether we lived together or not. I also asked Josey if the interview process involved arranging for a portfolio. She said that it did not but that if my son was called for a catalog work then perhaps they would need to arrange for photos. Before we hung up, someone else got on the line to confirm the appointment and subsequently they called me three more times to make sure that I was still coming to the appointment.
On the day of the appointment, after an hour of waiting, I met with Tim. He said that if the father was in my son's life, he would need to be present whether we lived together or not. He wanted to meet with the person who made the financial decisions and it is I because the pictures may cost $500. I told him that I was informed that there would be no photo costs and he scoffed at the suggestion. He agreed to continue the discussion and showed me a huge binder and asked me to look over the thank you letters they had received.
I commented that I observed that the letters were very old and he became agitated. I asked him what exactly it would entail if I decided to proceed. He showed me a price list ranging from $500 for one picture, to $2500 for multiple shots. I looked at the costs for 3 shots for $1550, $550 for the computer cards which are necessary if the pictures are going to be sent to agencies, another $1550 to be added to their website and $45 to get a copy on a disk. I told him I wanted to sleep on it and get back to him the next day. He said that if I could not decide then and there, I could meet with them again next year.
I protested that it was not fair that the money would be expected that day since I was told there would not be any costs and I was unprepared to spend that amount of money that day. He then said one is either in or out. I asked how much of a deposit is required and he said that the money would have to be paid in full upfront by credit card as a required form of ID. He then said that if they still want to work with me tomorrow, they would give me a call.
When I left there, I called and asked to speak to the manager regarding my rude encounter with Tim. Tim came on the phone and said he was laughing and that he had taped our interview without my consent or knowledge. I finally got to speak to James and he apologized and said that if I wanted to, I could contact them again and speak directly to him. When I got home, I conducted some research on the company which I should have done beforehand and found out that they have scammed many people out of their hard earned money and caused a lot of disappointment to children with their unscrupulous and deceptive practices. My time is money and I spent a lot of time entertaining their scamming practices and it caused a great disappointment to my son, and stress to myself when I was treated so rudely for not paying thousands of dollars on the spot to a man I had met only minutes before, and with no contract to review beforehand.

I'm trying to get desperate help with the fraud Ad Agency. I am a parent of an 8-yr old and I was recruited in Queens Mall Rego Park New York for my son for modeling by the agency. Their name is New Faces Development located in Hicksville Long Island N.Y. They prey on families with young infants and children. We fell into the trap and so many others who doesn't even speak English. They will show a pretty picture but no outcome of the deal.
I signed the contract on 4/7/2010 and it has been 3 months with no response. I ended up paying $1600 for the contract. Then another $850 for pictures. Then another $45 for picture rights and that's it. It has been so frustrating everyday and my son is hopeful and waits for the news everyday coming from school about his modeling gig as they said to him and he gets upsets. My heart breaks for him. I don't know, please help me and many other family members who are the victims to this scam. After I ended up paying I "googled" the agency and that's where I found out the agency's complaints. I tried to file a complaint online but I couldn't get through so I am emailing to your organization to get help with this dire situation.
Please help me and many more kids and families. Kindly please resolve this complaint before the complaint time limitations are over and I can't get any justice and they get away with a slap on the wrist and we get slapped on our faces. Please feel free to call me if you have any questions or email me with answers. The State should close down this business.

I was approached by a teenage scout at Smith Haven Mall many months ago regarding my daughter was told that my daughter was beautiful and that I should get her into modeling or acting and that New Faces would be able to deliver this to me and that there was not cost to see and speak to an agent there. Once they called, all I had to do was make an appointment so that they can look at my daughter to see if they felt she was was what they were looking for. I received a call and was told to come by and the person sounded very friendly and since I had just had my son, I told him that now was not the time for it. She assured me that whenever we were ready then to give them a call or stop by, so they can look at my daughter.
On June 3rd 2010, I decided to stop by the New Faces since I had seen where they were located before, just passing by, and I had some free time on my hands. I was also interested in getting my son for some ad modeling, so I thought I would just stop by with the kids and ask some more information of who they were and what they had to offer, I stopped in and asked if I could just get some information on them and right away they asked if I had an appointment with them, I said no and repeated that I just wanted to ask some more information on them and another lady at the desk said, "Oh well, do you want to sign and are your kids with you, I answered yes and she said, "Well sign in and maybe a talent agent can look at both of them today."
I got excited and agreed. I was later called by man that didn't even introduce himself and seemed like he wanted to intimidate me. He asked me if my husband was with me and said no he away at work, than he said well it says parents so he has to be here. I told him that was not possible since he was deployed. He then asked me if I can make decisions on my own, and as an adult I felt like that was a pretty easy question to answer, I answered yes and he told me to have a seat and that someone will be calling me soon. Minutes later, he again called me in his office, he told me my kids were very cute and that I too was pretty and that he would love to have the chance to photo shoot me and he asked how old I was. I told him no and that I was only here for the children.
He pretty much rushed the entire process and showed me all of these success stories of how they all are new faces clients. He showed me his own daughter even and said she has been doing it since she was seven and that he how has a college savings for her from the work she has done. He asked for two pieces of ID, one being a credit card, and my license. Then he showed my daughter and I the wall full of DVD covers of movies and how they are all new faces people and the potential my kids have, he said he has Toys R Us and law and order that are looking for someone. He said, he would really love to get some shots of my daughter. He than pulled out a blank paper that he drew a circle on and marked an X with and said write down a number that you can do and I'll see if I can work with you. He said that if I did both kids, than I would receive a discount and that he would throw in a free change of clothes too. At the same time as he had pulled out the blank paper, he also pulled out a paper that had prices and the number of head shots and number of outfits. It raged from one to four outfit changes and the prices ranged from $550 to $2500.
I am new to all of this and didn't really know what to do, I wasn't sure what to base the number on since I felt that I can only spend a couple of hundred but since the chart of numbers were laid out in front of me, I wrote 800 but in no way was I aware that minutes later he would ask for my card and quickly charge the entire thing upfront. It really happened so fast, I was initialing a contract that I had to time or chance to read. He just pulled it out and said okay sign here, and initial here, and date there, and so forth. I really didn't get a chance to understand what I was doing and why it was all happening so fast. I didn't feel good about it and they ruse my daughter off to get her ready and put makeup and fix her hair. I went to get a change of diaper for my son and my daughter was half way done. My sons diaper had leaked and I had no change of clothes for him, so I didn't worry because he said that he would do both of them with one change of clothes so i thought okay good, they have clothes they will put on him, i asked the makeup lady and she said no we don't provide a change of clothes.
So the clothes that we walked in with was what my kids would be forced to wear to a photo shoot that cost me 400 each child for a bunch of pictures that no talent agency or modeling industry would be interested in because my daughter was wearing cut off raggedy jean shorts with an orange tee shirt and shoes that didn't match. When he said an outfit change, I thought they would have that there since I am being charged an arm and a leg for the services and supposedly they are professionals that would give me expert advise on ways to get into the modeling industry but yet they are willing to have her look like that in her photo shoot. Now I know it's because they don't want anyone to have the time to go home and realize that it's all a scam and to cancel their contract or agreement which supposedly they only have three days to do if they didn't have a photo shoot yet, in which it has to be a certified return receipt letter that they (new faces) must have in their possession within 3 days of the written contract. Ridiculous! It's all a scam, I plan to cancel my son's shoot and I hope to get my money back but from all of the other clients online that I have read, I probably won't see that money for a while if at all. $800 in charges to my credit card.

On March 2010, I was also approached by a teenage scout from Queens Center Mall like everyone else by the New Faces Development Center, who thought my daughter was model material. They called me up and asked for me to come to their area of location which was at Hicksville Long Island. My husband and I saw many people and felt this is a business that is in high demand for models.
Mecca ** approached us and asked for us to settle down while she explained the options of a lucrative career in modeling for my child. She was very good in manipulation and explanation in how she had thank you cards from clients. We were suckered in and paid 850 for 2 photo shoots. I then went home and we were confused. I looked through the contract and was in dismay and in shock because I was scammed. Right away I cancelled and did not go for the second shoot. I want all parents to read what I am suggesting how to get your money back because I did and here are the ways:
1) Make sure you follow the 3 day cancellation with certified letter and return receipt with signature. Please notarize your letter and make a copy of that letter. Write on the receipt New Faces Development Center refund. Also e-mail them the same letter you sent in the certified letter and fax as well.
2) Call them a few days later and ask if they received the letter and also contact your credit card company or bank. Document the times, days and a detailed conversation in a small notebook.
3) Keep all documents what you sent and what you received, make sure you also e-mail, fax and keep all telephone records for proofs of contact with them. They do not respond to e-mails but you will have a copy of the sent e-mail that you can print out.
4) Call them everyday and ask what is going on regarding your refund.
5) They may call and inform you that you will receive a small percentage of the full amount that you have paid, which happened to me. They told me that I will receive only 150 out of 850. I had a huge argument with Mecca and ended up talking to Deidra who was known as a refunding manager. We had a very unsettling argument and at the end when I told them I would go to the media that was then she promised my entire refund after 30 days. I drafted a verbal agreement letter of the conversation I had with Diedra and again faxed, certified and emailed that verbal agreement letter.
6) After 30 days, I called them again and demanded my money. It took them a week to process my full refund.
I have been completely traumatized by this experience and feel that they should be sued. They took pictures of my child which I have never seen or know what happened to it. They have been in trouble and continue to do this to other innocent people. To all parents and to all caregivers, please do not give up, let your voices be heard and let others know that they should contact the Attorney General. FTC, Consumer Fraud, and any senators who should know what is going on is a scam and psychologically crushing of dreams.

My wife met someone at Roseltfield Mall, and was invited to go New Faces of Hicksville. I went with her and my daughter. Christian explained to us very clearly that they are the agency that get paid by an agency to look for models for them, and will not have to pay any money only to shoot some pictures. We paid $1500 for the pictures. When my wife went over there for the pictures, they told her she had pay another $2000 which she did. Now I need my money back because it is a scam.

We were scouted at the Queens Center Mall in December. We were more curious than anything and wanted to find out what this was about. They told us over the phone that it would cost us nothing so we made an appointment to see them. We got there and waited a little bit and then this guy, Tim, brought us into his office and said our son was cute, etc. He showed us a book full of other kids photo shoots and also said most of these kids will get a gig of some kind. He was a good salesman and he really made us believe that. They then asked for a credit card and ID which I foolishly gave.
I signed the contract but felt kind of rushed and didn't read it carefully. He asked to take some pictures that same day which we also agreed to do. The studio was a mess and the photographer seemed incompetent. I had a bad feeling at that time but it was already done. So we went home, did some internet research and found out that this company has been scamming many people for a while now.
We felt really stupid that we got pressured into this by this Tim guy. We called him right away and told him we wanted to cancel everything and he got really nasty on the phone (180 degree change from when we first met). I called my credit card company and told them we thought we were scammed and they put this charge on hold while they investigated. However, about 2 months later, I found out the charge will stand since everything they did was "legal". I am now out $850 for nothing. However, it is a good learning lesson for us and hopefully we will be more careful next time. These guys were really scam artists in disguise and should be put out of business permanently.

We got scouted at Roosevelt Field Mall, made an appointment, got suckered into signing the deal the day of the appointment, and then got suckered into paying to have our photos put on gigacomps.com (which we thought was included with the initial fee). No Deals! We spent $3,000 and got nothing out of it.

i did sigh a contract, i followed their cancelation policy which is within 3 days i can cancel the contract by sending a cancelation notice via certified mail and within 30 days my money will be refunded. it has been 40 days. i dont have my money yet. Please help.

I had dealings with a modeling/scouting agency for my 2 children. I was going to take 4 outfits each of my kids. I paid $2000. They told me on the day I was there for the consultation, "oh the outfits they are wearing are cute, lets do one of the outfits now." I did, after all I have 4 outfits to choose from.
After reading up online about the scam they run, I called them and told them I am canceling all transactions with them after what I read. I followed their cancellation policy, sent them the letter to be refunded $2000. They agreed and said they were sorry that we weren't doing business but only after 30 days passed only refunded me $600. I disputed it with my credit card company and they tell me they can't do anything.
I do not have any pictures or "comp cards" that was suppose to "market" my children. They claim to have an 80% success rate but is keeping my hard earned money. Any reputable company would be more customer focus. At least a pro rated refund provided that they had given me something would be better. New Faces owes me $1400.

While shopping in the Queens Center Mall I was approached by a gentleman solicitor who claimed my granddaughter was extremely beautiful, and asked if I wanted her to become a model or do TV commercials. Naturally my response was yes, but then I asked who he was and who he worked for. He said he worked for NewFaces Model Agencies out of Hicksville NY, and gave me a card.
I called, they scheduled me for 10/4/09. I recieved a confirmation call from a Jennifer. I arrived on time to my appointment along with 100 others, waited three hours to be called then was informed that prior to any modeling jobs they required a complete photo shoot on the spot and needed to give them $1000.00 immediately which would be fully refundable if I was unsatisfied in any way. I went along with the request because I was offered a full refund within three business days if I unhappy. They took a several pictures of my grandaughter right there and told me to prepare several outfits and come back the next day for a full photo shoot for her portfolio.
Afterwards I did a little homework on the company and found out that they are not a modeling agency, but rather photographers and have been in trouble before for swindling people out of money pretending that they would get them modling work. I immediately, prior to the photo shoot went to the office to see Jennifer and requested my refund. They said they would not refund the money.
Less than 24 hours had passed from when they charged my credit cards yet they would not refund my money. I was angry and confused at why they lied and wondered how many others they had been doing this to. I need help in obtaining all the photos they did take of my grandaughter as well whatever money was charged to my account. I tried to stop the credit card charges myself, but will not be certain if they dont go thru until next billing cycle.
I am extremely concerned with where the photos of my granddaughter will wind up. Please help me resolve this issu and guid me on how to help avoid others from making this very same mistake. $1000.00 and pictures of a young child.

My husband and i were in Queens Center Mall. A guy from the New Faces stand came up & said that our daughter was so cute and that we should put her in modeling. After we filled out a slip giving them our phone numbers. He said that we should get a call from them in a few days. A week later we got a call and my husband set up the meeting. We were ok with everything they had told us until the day of the FREE Meeting. They must of called like 5 times in a matter of 10 min. I was so upset. I told my husband and he said that we shouldnt go but i told him that it wouldnt hurt to see what they had to say. I told him that if we didnt like what they had to say, we'll just walk out.
On our way there we called 411 to get information on them before making the full trip over but we couldnt get the right number. From the min we got there we didn't feel good about the place. We waited more then an hour for someone to talk to us. This Lady Director came and took us in her office and strated to tell us how they have been in business for more then 10 years and to look at her books of all the kids they found jobs for. So my husband wanted to get to the point of how much was everything was going to cost us. She got a upset and said to wait that she was going to get to that in a few min. My husband also asked her how many complaints they have had in the past 10 yrs. She had that they have a high % in finding kids jobs and only had 1 complaint. She told us that not ever kid they interview gets in New Faces. So i asked her how long would it take for them to let us know if our baby was accepted, she never answer my question.
After her Speech she showed us a price sheet and said that everything was included (pic and website)and had to pay the price of the picture before we left. It started from 550 and up. Right away my husband said that we didnt have that kind of money and she said that if we couldnt spear 550 and we said NO. After that she said that it woludnt work out with our baby. So we Asked her if and when we had the money can we back just to see what was her answer. She said No and had to wait 1 year to got back for another interview.
When we got home we checked them out on the website and saw all of the unhappy ppl and a lawsuit. Its sad to know that they are in business. Dont understand! Every time I hear the name New Faces coming out of any parent mouth I tell them that it's a lie. They should be removed from all MALLS. Be strong and say NO if you fell unsure.
New Faces Company Profile
Company Name:

New Faces

Website:

http://www.newfaces.com/