Best Modeling and Talent Agencies

Written by
Modeling and talent agents use connections with professionals like producers, casting agents and publishers in various industries to place clients in the right jobs. Use our guide to research the best modeling or talent agent for you. We look at full-service, entertainment and sports agencies and explain the services they provide to help boost your career.
Why trust ConsumerAffairs?
Our recommendations are based on what reviewers say.
4,247,447 reviews on ConsumerAffairs are verified.
We require contact information to ensure our reviewers are real.
We use intelligent software that helps us maintain the integrity of reviews.
Our moderators read all reviews to verify quality and helpfulness.
Compare Top Modeling and Talent Agencies

Read 798 Reviews

Offers modeling, acting and personal development courses for teens and preteens. 200+ locations in the US. Schools offer agency or placement services. Programs focus on positive self-confidence. Payment plans available.

Read 86 Reviews

John Robert Powers has been offering modelings services since 1963. It operates out of the Philadelphia area and provides acting and modelings classes as well as placements in New York and L.A. for both kids and adults.

Chat with a ConsumerAffairs decision guide

Live agent

Read 210 Reviews

John Casablancas has been helping young people improve self-esteem through modeling for more than 30 years. The company places models throughout South America, Europe, Asia and the U.S. and has a strict screening process.

Chat with a ConsumerAffairs decision guide

Live agent

Read 40 Reviews

New Faces is a talent agency that first introduced online portfolios for talent in 1995. The company represents adult, teen and kid models and actors. It also allows casting agents and potential talent to connect online.

Chat with a ConsumerAffairs decision guide

Live agent
Read Author Review

Hollywood Auditions offers users the ability to search online for modeling, acting and photography opportunities. Users can search for calls to audition and apply directly for positions through this company's website.

Chat with a ConsumerAffairs decision guide

Live agent
Read Author Review

Creative Artists Agency represents sports figures as well as models and actors throughout the world. It was founded in 1975 and places talent in projects such as video games and TV shows as well as movies and magazines.

Chat with a ConsumerAffairs decision guide

Live agent
Read Author Review

Marilyn Agency was established in Paris in 1985 and expanded in 1997by opening Marilyn Model Management in New York. Marilyn is committed to staying on the cutting edge of fashion trends and individual client attention.

Chat with a ConsumerAffairs decision guide

Live agent
Read Author Review

NEXT Model Management provides modeling services around the world from cities such as London, Paris, Miami and New York City. The company specializes in finding top fashion models and prospective models can apply online.

Chat with a ConsumerAffairs decision guide

Live agent
Read Author Review

Storm offers representation to models, artists and those who work in the television broadcast industry. When it was founded in 1987, it was run out of founder Sarah Doukas' home, and today is best known for representing Kate Moss.

Chat with a ConsumerAffairs decision guide

Live agent
What to know about talent agencies
What is a talent agency?
Talent agencies represent those who work in entertainment and broadcast. Agencies have connections within the industry, so it's important to choose an agency who specializes in your particular talent to fully benefit from their network.
Actors: Agencies representing actors help them get roles in movies, television, films, commercials and more.
Models: Modeling agencies represent clients who want modeling jobs, including catalog photos, fashion shows and commercials.
Talent variety: Many agencies represent a wide variety of clients, including models, actors, athletes, chefs and comedians.
What do talent agents do?
Talent agents help find and book jobs on behalf of their client. Some agents also provide additional services to help boost the careers of their clients, like education and guidance.​
Industry education: Some talent and modeling agencies offer clients courses in the industry they work in to better their careers. Some examples of industry classes include audition training, acting classes and runway walking lessons.
Personal guidance: There are some talent agencies that offer courses and enrichment to help shape the lives of their clients. These services include things like self-esteem and confidence boosting sessions and public speaking lessons
Management services: Talent agencies that have managers on staff often help guide the trajectory of a client's career in a more hands-on fashion. Managers also provide more assistance to a client for everyday needs, like booking flights, finding hotel rooms and more.
How do talent agents get paid?
Agents take commissions from the payments actors earn for jobs the agent assisted them in getting. Commissions are paid after the job has been booked. In general, expect to pay 10–25 percent commission, depending on the type of job you get booked. Commissions are often negotiable, but don't expect to pay less than 10 percent.
Low commission: Low-commission agents usually charge clients around 10 percent.
Standard commission: A standard amount of commission for a job is usually about 15 to 20 percent of a client's pay.
High commission: About 25 percent is considered to be at the high end of commissions.
How do talent agencies get clients?
There are a variety of ways that talent and modeling agents find the clients they represent.
Scouting agents: Some talent and modeling agencies scout for potential clients in the general population and sign people with no experience in the industry.
Agents who accept mail-in resumes: Some agents accept resumes and headshots by mail, and they meet with and sign people who are looking for an agent.
Agents who sign experienced clients: Some high-level talent and modeling agents only sign actors and models who have lots of professional experience, and they often poach these clients from lower-level agents.
Types of talent and modeling agencies
Modeling agencies
Modeling agencies have agents who represent models. They work with casting directors and fashion houses to place models in advertisements, runway shows and ad campaigns.
Full-service agencies
Full-service agencies represent a wide variety of clients, from television actors to film actors to singers.
Entertainment agencies
Entertainment agencies focus on placing actors in roles in television and film, in addition to helping musical acts arrange gigs and set up bookings.
Sports agencies
Sports agencies represent professional athletes. They can help negotiate contracts with teams and place athletes in advertisements and endorsement deals.
Types of talent agency clients
Aspiring actors
Aspiring actors can take advantage of talent and modeling agencies to get their careers started. Talent agents can help place them in their first jobs and guide their reputation and image in the industry.
Child talent
Children who are models and actors often need agents to manage their careers. Talent and modeling agents can protect children in the industry and ensure they continue to build a career as they grow.
Experienced entertainers
Experienced entertainers, like models and musicians, still need talent and modeling agents to help with their careers. Talent agents can help entertainers negotiate contracts and get the best deal for their work.
Fashion models
Fashion models need agents to get them modeling jobs. Agents can place models in print ads, fashion shows, commercials and more.
Modeling and talent agencies FAQ
How do you know if a modeling agency is legit?

Research the agency online to see if it's legitimate and ask these questions:

Does the website look real?
Are there any reviews with someone calling it a scam or fake?
Check your local consumer protection agency to see if the agency holds a license.
Do you recognize any of its current talent?
Does it charge upfront fees?

Consider asking for recommendations from other models as well.
How much money does a child model make?

Rates vary between jobs, but child models average about $70 per hour. Hourly pay is the most common because children have other priorities, like school, that make their time limited.
How can I get into modeling?

First, find an agent who can connect you with paying jobs. Your agent also helps you maximize your portfolio by getting the best types of photos and setting up different opportunities.

Beware of agents that charge you upfront. Legitimate agents make money by finding you work and taking a percentage of your earnings.
How much do models get paid?

On average, models make $32,000 to $48,000 annually. Factors that affect a model's pay include:

How long they've been a model
The complexity of the shoot
Whether they work as a model full time
How much does it cost to get a modeling agent?

Don't pay to get an agent. In some states, it's illegal for agents to charge clients fees at all. Instead, agree upon a percentage that they earn when they book you gigs. This aligns your interests so that you both profit when you get better jobs and make more money.
Do talent agencies charge a fee?

Typically, talent agencies do not charge a fee for their services. Instead, they take a percentage of your earnings when they get you work.
Thank you, you have successfully subscribed to our newsletter!
Talent agency reviews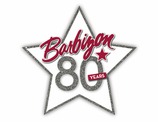 Barbizon is a modeling, acting and personal development school that has been working with kids, teens and young adults for more than 80 years. The company, which was founded in 1939, has offices in more than 200 locations around the world.
Training and instruction programs: Barbizon offers acting courses, including improvisation and audition practice, as well as modeling training, such as makeup application and runway modeling techniques. Many locations offer graduate support services to help aspiring models and actors get real work experience and break into the industry.
Contests and scholarships: Barbizon focuses on representing young talent from preteens to teens, because of this it also helps clients win contests and scholarships to fund their education and careers.
Convenient locations: Barbizon has more than 200 locations worldwide, so it is convenient for people who live all across the United States.
Simple audition scheduling: People who are interested in representation can schedule an audition with the company. Barbizon offers Barbsimple online scheduling to make the audition process as easy as possible for potential clients.
Life development: Barbizon works on personal development with its young talent. The company offers services such as interview skills classes, self-confidence development and etiquette lessons.
Read 798 Reviews

John Casablancas founded his self-named modeling agency more than 25 years ago. The company currently has offices in New York, Los Angeles, Paris, Milan, Tokyo and is present in other various cities. The company focuses solely on representing models and actors, and it provides training and instruction.
Read more about John Casablancas Modeling

John Robert Powers started his agency in New York City in 1923. Considered to be the first modeling agency, John Robert Powers both educates and helps aspiring and working models book jobs.
Read more about John Robert Powers

Hollywood Auditions specializes in helping actors prepare for and land auditions and roles in productions. The company provides a database of available jobs and auditions for working talent to browse through.
Audition database: Hollywood Auditions has an extensive database of upcoming auditions and available roles, and it is a valuable resource for anyone looking for a job.
Talent CD-Rom: The company has a talent CD-Rom with the headshots and resumes of clients that it sends to casting directors, helping actors gain exposure to the people who can give them jobs.
Casting director network: Hollywood Auditions sends out information about available talent to a network of more than 5,000 casting directors regularly, which means talent that works with the company has many opportunities for exposure to people hiring in the industry.
Photographer's database: People who need headshots can find photographers by searching the site's database. The site also provides clients with advice on taking good pictures.
Schools listing: People who want to attend a training school or program can find a list of good acting and modeling schools on the site.

Marilyn Agency is a modeling agency with locations in New York and Paris. The company represents a roster of superstar models, and it was founded by Marilyn Gauthier in 1985.
Fashion capitals: Marilyn Agency takes advantage of as many fashion castings and jobs as possible by being located in two of the world's fashion capitals, New York and Paris.
Famous clients: The company represents some of the world's most famous and successful clients, including Claudia Schiffer, Naomi Campbell and Maggie Rizer.
Celebrity department: Marilyn was the first modeling agency to create a celebrity department to represent not only fashion models, but also celebrities who want advertisement and endorsement deals.
Athletes: Marilyn represents athletes to help them book advertising and branding deals.
Number of agents: Marilyn is one of the biggest modeling agencies. The company provides many agents to work with their clients and give them individualized attention to build their careers.

Storm Model Management was founded by Sarah Doukas, business partner of Richard Branson, in 1987. Based in the United Kingdom, the Storm Agency finds and develops new modeling talent, and the agency also represents established models.
Artists division: Storm Model Management has a unique division called Storm Artists to help creative people and artists book jobs and build a career. The division can help them land sponsorships, ad campaigns and more.
Full management service: The company not only helps clients land jobs, it also offers full management services to help guide and shape clients' careers.
Past success: Sarah Doukas, founder of the agency, is known for spotting talent and launching great careers, and her success has been proven by discoveries and clients like Kate Moss, who she discovered at a New York airport.
New faces commitment: The company is dedicated to discovering new faces, so it's a good place to start for people looking to begin their career or break into the business.
Digital work: The company is forward-thinking and works to represent talent and cast artists in digital jobs, computer and Internet-based work, in addition to traditional print and television modeling.

NEXT Model Management is one of the world's leading modeling agencies, with offices in London, Paris, Milan, Los Angeles and Miami. The company was founded in 1989, and it has worked with a roster of some of the world's most successful fashion models.
Recognizable faces: NEXT Model Management represents a host of successful, recognizable models, including Adres Velencoso and Abbey Lee. The company's clients get plenty of exposure in big jobs, leading to successful modeling careers.
Branding team: The company not only helps models get jobs, it also has a branding team that helps entertainers and models build their careers. The team represents personalities like Rita Ora, Suki Waterhouse and Alexa Chung.
Chef representation: NEXT has a unique division for chefs, a talent that many agencies do not represent.
Convenient locations: The company has locations where many fashion events and photo shoots happen, like New York, Los Angeles and Miami, making it a convenient agency for models who work a lot.
Career transitions: Clients who are interested in doing more than modeling can receive support from the agency, and NEXT has helped many models transition from modeling to acting, including Molly Sims and Cody Horn.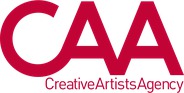 Creative Artist Agency is often considered the most elite of all talent and modeling agencies. With offices around the world, the company represents many successful artists, models and personalities.
Strategic locations: Creative Artists Agency has offices in the most important entertainment and fashion cities, including New York, Los Angeles, Munich and Chicago. The company is plugged into the most thriving communities in the entertainment industry.
Reputation: The company has an excellent reputation for signing high-level clients and placing them in high-level jobs, and it works with the world's most famous movie stars, proving its reputation as a successful agency.
Talent range: The company represents a huge range of talent types, from book authors to television writers to singers.
Agent experience: Many of Creative Artists Agency's agents have been in the business for many decades, so they have experience handling a wide range of situations in the often challenging and changing industry.
Personal relationships: The clients of Creative Artists Agency build close relationships with their agents, helping them foster a strong sense of self and successful career path.
Disclaimer
Information in this guide is general in nature and is intended for informational purposes only; it is not legal, health, investment or tax advice. ConsumerAffairs.com makes no representation as to the accuracy of the information provided and assumes no liability for any damages or loss arising from its use.
Comparing
×
You're signed up
We'll start sending you the news you need delivered straight to you. We value your privacy. Unsubscribe easily.