Find the Best Boat Insurance Companies

Compare Reviews for Top Boat Insurance Companies

Geico Boat Insurance
Read 26 Reviews

From its beginnings in 1936, GEICO has expanded to become one of the United States' largest insurance providers. Selling boat insurance alongside other options lets consumers bundle their insurance packages to save money.

Progressive Boat Insurance
Read 31 Reviews

Progressive has been in the insurance business for over 75 years. Progressive's customizable boat insurance makes it easy for consumers to bundle their policies and find the policies they need at the prices they want.

Allstate Boat Insurance
Read Expert Review

Allstate was founded in 1931 as part of Sears, Roebuck and Co., and it became a publicly traded company in 1993. Allstate offers many different types of insurance, pledging to keep their consumers "in good hands."

BoatUS
Read Expert Review

Boat Owners Association of the United States, or BoatUS, has been helping its members and community with services like insurance, loans and support for 50 years. Their host of services offers savings and community for consumers.

Chubb Commercial Marine Insurance
Read Expert Review

Operating in 54 countries, Chubb is a worldwide insurer of commercial and personal property, including boats. Chubb's boat insurance options include small boat, fishing, commercial shipping and yacht coverage.

Farmers Boat Insurance
Read Expert Review

Farmers began with a goal of insuring vehicles for rural farmers. Since its beginning in 1928, Farmers has grown to offer different types of insurance solutions to consumers across the United States.

Nationwide Boat Insurance
Read Expert Review

Nationwide has been selling insurance to consumers in the United States for more than 85 years. Nationwide is a Fortune 100 company that provides a full range of financial services and insurance policies, including boat coverage.

NBOA Boat Insurance
Read Expert Review

For more than 25 years, NBOA has helped boaters find insurance to fit their needs. NBOA's membership benefits include access to discounts, towing services and more to help boaters get the most out of their service.

Shelter Insurance Boat Insurance
Read Expert Review

Shelter Insurance opened their doors in 1964 and has since become a leader in the regional insurance industry. Though Shelter started by only serving areas in Missouri, they now sell insurance in 14 states.

SkiSafe
Read Expert Review

SkiSafe is a premier specialty insurance provider of boat insurance to consumers in the United States. With a team focused purely on boat insurance, SkiSafe's narrow focus allows for custom tailored policies to fit consumer needs.
What to look for before you buy boat insurance
Type of insurance companies
Before purchasing a policy, you should first ask yourself if you want to buy from a company that sells multiple types of insurance or one that specializes in boat insurance. Both have their advantages.
Large insurance companies: Larger insurers that offer more than boat insurance can usually keep expenses down and thus offer lower rates, especially if you already have a policy with that company.
Marine insurance companies: Companies that specialize in boat and marine insurance usually have an intimate understanding of the boating world. They often have extra resources or membership perks for consumers.
Type of coverage
Choosing your carrier may depend on which sort of policy you want. Though names of these policies may vary among insurers, policies usually fall under these types.
All-risk coverage: An all-risk coverage policy takes care of your boat and trailer from almost all physical damage, including fire, collision (with another boat or a submerged object), storm damage, theft and more.
Named perils policy: A named perils policy is a policy in which the insurer outlines the policy's coverage and its limits. Named perils policies can sometimes leave out certain more uncommon losses, though they made be covered if you are willing to pay extra.
Agreed Cash Value coverage: Some insurers have the option to offer agreed cash value coverage. This type of coverage is set when you first sign a policy with your insurer. The agreed value of your boat will be paid to you in case of damage that leaves the boat beyond repair; the agreed value cannot depreciate over time.
Actual Cash Value coverage: Actual Cash Value coverage pays out what the boat is worth at the time of its accident. Though this type of coverage is generally cheaper than an agreed upon value, it is subject to depreciation.
Featured standard services
Different insurers will, of course, have different coverage options, but there are a few staple features in most policies. Make sure your policy covers these incidents at the absolute minimum.
Liability: The most basic type of insurance is liability insurance. In the case of an accident for which you are at fault, liability coverage helps settle legal fees or pay for damaged property.
Salvage: Wrecks on the water that leave your boat totaled may put you in need of salvage assistance. Salvage coverage pays for the full cost of salvage, usually without a deductible, up to the insured value of your boat.
Medical: Medical coverage helps pay for medical bills that result from an injury incurred on board the insured vessel. This coverage usually extends to the insured and her or his family, though some policies may extend to all passengers.
Fuel spill liability: A leaky fuel tank can lead to some environmental damage in the water. Fuel spill liability protects you from claims for clean-up or third-party damage due to accidental discharge of fuel or oil. This coverage has only become more important now that federal and state laws hold boaters liable for containment, cleanup and environmental damage.
Uninsured protection: Additional coverage for injuries that result from a hit-and-run or a collision with an uninsured boater is highly recommended, especially if you plan on boating in areas with a lot of water traffic.
Extra policy options
Basic services are included in most insurance policies, but depending on your particular interests, you may want to augment your policy with a few choice upgrades.
Towing: A breakdown on the water can often leave you stranded and paying for an expensive tow back to land. Having a towing option on your boat insurance policy keeps emergency towing expenses down.
Fuel delivery: Running out of fuel due to a leak, broken meter or forgetting to top off your tank can be a major inconvenience, especially if you have to call and pay for a fuel delivery. Fueling protection safeguards against this problem by footing the bill for any refueling service you may need.
Hauling protection: If you plan on hauling your boat to shows or to watercraft events, you may want to look into hauling protection. These plans usually cover trailer or on-road towing problems.
Mechanical breakdown coverage: Most policies will not cover every day wear-and-tear on your boat's motor. Extra coverage to replace lower units of a motor may be worth considering, depending on how often you use your boat.
Equipment coverage: If you plan on fishing, scuba diving or any other activity that requires equipment, you may want to consider a policy that covers that equipment in the event of theft or damage.
Ways to save
While the need for good coverage may outweigh the expense, saving money where you can is always worth the time and considerations. Some insurers offer money-saving plans that could fit your wallet as well as your needs.
Diminishing deductibles: Some policies may offer diminishing deductible, which means that for every year you do not settle a claim, the deductible decreases.
Boater's safety course: Most insurance companies offer a discount if you complete a boater's safety course. These can vary across states, so you will want to make sure you are taking a test that your insurance company accepts.
Insurance packages: Insurers often list insurance deals in packaged tiers with each package containing different benefits at different levels. These are often cheaper than building a custom policy, so you should review them carefully before deciding on a policy.
Bundles: Large insurance companies often offer deals to current clients who want multiple policies. If you already have an insurer that also offers boat insurance, you may want to see if their policy is right for you because bundling it with your existing insurance may save you money.
Specialty program: Some insurers work closely with certain boat manufacturers to offer insurance deals. If your boat manufacturer is partnered with your insurance company, you may be able to save money or access special services.
Customer service
In the unfortunate event of a crash, a breakdown, a storm or any other sort of disaster, you will want to know that you have someone to take care of your claim quickly and professionally. Likewise, when you're shopping, you will want information to be as clear and helpful as possible. Claim and quote options may vary among insurers.
Online claims: Now, many claims can be handled online. Filing a report with your insurer can be as easy as filling out an online form and sending it right to your insurer's inbox.
Mobile support: Sometimes it's simply better to talk to someone directly. A few insurance companies offer 24-hour phone support for their customers. Some companies also have mobile apps to help you file claims or check your policy on the go.
Customer resources: Many insurance providers have online resources like blogs, maintenance guides and boating tips. These types of resources are especially helpful if you are buying boat insurance for the first time or if you are new to boating in general.
Association memberships: Some insurers are affiliated with various boating associations. Becoming a member of these associations often nets bonuses like discounts at boating stores, enhanced customer support or access to boating publications.
Free instant quotes: Insurers often give you the opportunity to get a free instant quote by filling out a short form on the company's website.
What types of boats need insurance?
Small boats
Boats smaller than yachts, houseboats or commercial freighters are usually classified as small boats. These boats tend to be the most common type of watercraft that needs insurance.
Fishing boats
Fishing boats that store a lot of equipment can benefit from extra specialized insurance policies that can cover that equipment in case of damage or theft.
Yachts and mega yachts
Yachts and mega yachts are expensive ships that should be protected. Specialty yacht insurance plans can cover captains, crews and the boat's many amenities.
Personal water craft
A personal water craft, or PWC, is a single- or dual-person recreational watercraft that riders stand or sit on rather than sit in like a boat. Many boat insurers also insure PWCs.
Commercial/cargo vessels
Commercial ships and cargo transports may require specialized insurance policies that cover their cargo as well as the actual boat and operating team.
Antiques, runabouts and sailboats
Antique boats, runabouts and sailboats may need special considerations regarding insurance as their hulls (or sails) are more susceptible to damage than most fiberglass boats.
Who needs boat insurance?
Casual boaters
Anyone who has a boat needs insurance. Casual boaters will want to have their boats insured in case of accidents.
Anglers
Women and men who use their boats for fishing will need insurance, especially if fishing is their occupation. Fishing boats may require special insurance to cover fishing gear.
Yacht owners and Crews
Yachts and mega yachts often require specialty insurance. Yacht insurance may also need to cover its captain and crew.
Watersport enthusiasts
Consumers with speedboats or PWCs should insure their watercraft in case of injury or crashes on the water.
Commercial transports
Commercial transports can use boat insurance to cover their vessels as well as the cargo being transported for clients.
Thank you, you have successfully subscribed to our newsletter!
We value your privacy. Unsubscribe easily.
Expert reviews for boat insurance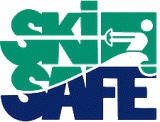 SkiSafe insures a wide range of boats and watercraft across the United States. As a premier specialty provider, SkiSafe's narrow focus on boat, yacht, fishing boat and jet ski insurance means that their team of professionals know exactly what kind of coverage consumers need.
Detailed insurance information: The information on SkiSafe's site is conveniently organized by watercraft type. Each boat has different insurance considerations, and SkiSafe's site makes it easy to find the information you need.
Free quote: SkiSafe offers consumers the opportunity to get a free insurance quote for their boat. These can either be requested online or by phone.
Blog: SkiSafe hosts a blog with boating tips, news and financial information for consumers.
Boat Maintenance: The Boat Maintenance section of the website contains inspections tips, motor care instruction, sailboat maintenance tips and more.
Online account: With an online account, consumers can pay bills, report claims, access documents and perform any other account maintenance task they need to monitor their policy.
Best for: SkiSafe is best for consumers who want to insure their boats, jet skis, yachts or fishing vessels.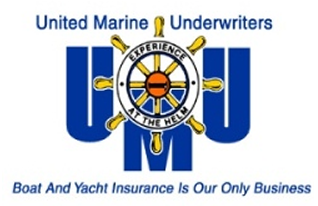 For 26 years, United Marine Underwriters has been an industry leader in providing insurance for boats and personal watercraft. United Marine Underwriters are specialists in boat insurance, and their team can answer consumers' questions about boats, motors, transportation and other boat-related inquiries.
Policy comparison: United Marine Underwriters has an online Policy Comparison Chart for consumers to see their policies side-by-side.
Blog: United Marine Underwriters keeps a regularly-updated blog on their website. This blog contains posts about boat maintenance, navigation tips and safety advice.
Boat insurance basics: The Boat Insurance Basics page contains a useful overview of boat insurance and its purpose for consumers new to purchasing boat insurance.
Newsletter: Consumers can subscribe to the United Marine Underwriters newsletter to stay current on boating news.
Comprehensive insurance guide: A list of frequently asked questions about boat insurance is listed on the United Marine Underwriters' boat insurance section on the site.
Best for: United Marine Underwriters is best for consumers who want boat insurance from specialists in the field.

GEICO (Government Employees Insurance Company) was founded in 1936 to provide auto insurance to government employees. Now, GEICO has expanded their clientele, and they offer insurance on more than auto insurance to include boats and watercraft.
Read More

Boat Owners Association of the United States, or BoatUS, is an organization of recreational boat owners made up of over half a million members. They are a single source of savings and services for boaters, including insurance.
Membership: Becoming a member of BoatUS gives consumers access to numerous resources for the group, such as fuel discounts at participating marinas, savings at West Marine stores and a subscription to BoatUS magazine.
Boat Saver and Liability PLUS Policies: BoatUs' basic actual cash value protection plan is the Boat Saver policy. This policy is for boaters who need less coverage but still want to insure the hull of their boat.
Liability PLUS: Liability PLUS is the lowest cost policy that BoatUS offers. This plan covers liability payments, medical payments and full salvage assistance in the case of a wreck.
Angler, Yacht and PWC policies: BoatUS offers specialty insurance policies for fishing vessels, yachts and personal watercraft, each with different customizable options.
Towing: BoatUS offers a towing service for a membership fee. This service includes water towing, fuel delivery and jump starting services for members.
Best for: BoatUS is best for consumers who want insurance for their boats as well as perks offered by an organization of like-minded boaters.

Progressive Insurance has been insuring cars since 1937, and they now extend their insurance offerings to boats and watercraft. Their policies are customizable, and they prioritize getting their customers the best possible savings without sacrificing coverage.
Read More

Chubb is a global casualty insurance company with operations in 54 countries. Chubb serves multinational corporations as well as mid-size and smaller businesses by offering commercial and personal property and casualty insurance. Their commercial marine insurance helps shippers transport cargo safely and securely.
Worldwide Marine Cargo Insurance: For commercial shippers, taking out insurance policies on their cargo can help give clients peace of mind and protect the goods being shipped.
The Boatsman Policy: Chubb's basic small boat insurance is The Boatsman Policy. Consumers can customize small boat insurance policies for boats less than 27 feet in length.
Yacht and Mega Yacht coverage: Chubb insures yachts with standard insurance and elite yachts with specialized insurance.
Boat Insurance 101: Chubb's online guide to boat insurance is a basic introduction to boat insurance. With details about coverage and which factors affect cost, this guide is a great resource for consumers who are considering their first policy.
Marine facility insurance: In addition to boat insurance, Chubb also insures marine facilities, such as marinas, yacht clubs and shipyards.
Best for: Chubb Commercial Marine Insurance is best for commercial shippers.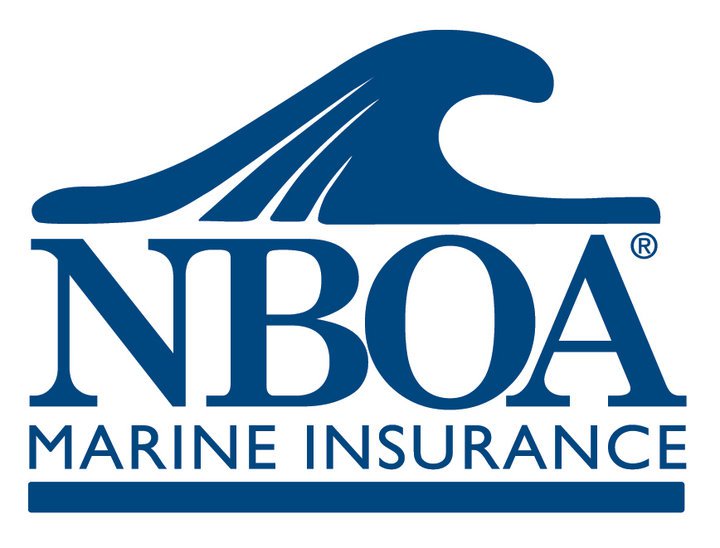 National Boat Owners Association (NBOA) is one of the largest boat insurance agencies in the United States. Along with its several insurance options, NBOA offers a membership program that grants access to numerous discounts and services.
NBOA Membership: Becoming a member of NBOA gives consumers access to emergency towing, industry discounts and on-road assistance.
Free quotes: By filling out and submitting a quick questionnaire, consumers can receive a free insurance quote from NBOA.
Specialty program: NBOA has partnered with boat manufacturers like Bayliner, Boston Whaler and Meridian Yachts to offer policies designed specifically for these products. Consumers can check the website for a full list of participants.
Lifejakets +: NBOA has a boat accessories store called Lifejackets +. Here, consumers can buy lifejackets, lights, navigation equipment and more for their boats.
Dealer services: For boat dealers, NBOA offers several customizable policies for dealers.
Best for: NBOA is best for consumers who want boat insurance along with the benefits of NBOA's membership plan.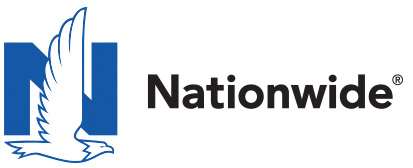 Headquartered in Columbus, Ohio, Nationwide is a Fortune 100 company that provides a full range of insurance and financial services. Their boat insurance options are built to save consumers money and provide a wide range of coverage, especially consumers who already have other insurance with Nationwide.
Multi-policy discount: If consumers already have an insurance policy with Nationwide, they can get a discount on their boat insurance policy.
Plenti reward program: Nationwide has partnered with Plenti, a rewards program that lets consumers earn points that help them save money at certain stores.
On Your Side® Review: Nationwide's On Your Side® Review allows consumers to schedule an insurance assessment session with an agent. This session helps make sure consumers fully understand their policies.
Boat insurance packages: Nationwide offers several package options for boat insurance. For example, the Light Tackle Anglers package bundles insurance with fishing equipment protection, towing and personal effects coverage. See Nationwide's website for a full list of package offers.
Member resource guide: Nationwide's member resource guide is an online guide that keeps all consumer information about Nationwide and its benefits in one convenient place.
Best for: Nationwide is best for consumers looking for boat insurance bundles or packages to help save money.

Founded in 1922, State Farm began as a mutual automobile insurance company that specialized in serving farmers. Now, State Farm is one of the largest groups of insurance and financial service companies in the United States. They offer insurance on cars, homes, motorcycles, boats and more.
Standard boat insurance policy: State Farm's standard boat liability insurance is the basic package for boat insurance, covering minimal property damage, liability and injuries incurred.
Additional boat options: State Farm allows consumers to customize their policies to include wreckage removal, emergency services, reasonable repair and new boat coverage.
Auto Learning Center: In the boating section of State Farm's online Auto Learning Center, there are numerous safety and maintenance tips for new and seasoned boaters alike.
Customer service: State Farm's customer care page contains valuable resources like tips for planning a move, managing accounts and a resource center to answer questions about consumers' insurance policies.
State Farm mobile app: With State Farm's mobile app, consumers can check their boat insurance policies and submit claims with ease.
Best for: State Farm is best for consumers who want to have multiple policies under one carrier to receive the maximum benefits of State Farm's discounts.

Founded in 1931, Allstate has become one of the largest publicly held personal lines property and casualty insurers in the United States. In addition to insurance, Allstate offers financial products and services like retirement plans and college savings programs to consumers.
Instant quotes: Allstate offers consumers the opportunity to receive quotes instantly after filling out a bit of information.
Discounts: Allstate offers numerous discounts for consumers including multi-policy, boat education, and full-pay discounts. Check Allstate's website for a full list of discount qualifications.
Boat safety videos: A series of videos about boater safety produced by Allstate are available for viewing on the Allstate website.
Insurance options: Allstate lists all its options for boating insurance on the company's website. Consumers can customize their own policies from these options with the help of an Allstate agent.
Boat insurance resources: Allstate's website contains a series of articles about boat insurance and coverage.
Best for: Allstate is best for consumers who want to customize their boat insurance policies and who want insurance from a single provider to save money.

The United States Automobile Association  (USAA) specializes in offering insurance and financial services to people in families that serve or have served in the United States military.
Membership perks: Becoming a member of USAA grants consumers access to numerous perks including discounts at participating shops and services, versatile insurance options and competitive banking and loan rates.
Exclusive boat insurance rates: Just for being USAA members, consumers get an automatic five percent discount on their boat insurance policy. Insuring multiple watercraft, passing a boater's safety course and being claims free can also lead to discounts.
Customizable policies: With USAA's award-winning customer service, consumers can customize their policies to make sure they can get the policies right for them.
Mobile app: The USAA mobile app allows consumers to keep track of their policies on the go.
Ask USAA: Members can post questions on USAA's community forums, and professionals will answer them quickly.
Best for: USAA is best for consumers who serve or have served in the United States military.

Though they started in 1928 as a small company that wanted to help rural farmers with affordable insurance, Farmers has now evolved into one of the largest insurance companies in the United States.
Package options: Farmers has a diverse selection of package options for boat insurance. From the basic money-saver options to feature-rich elite options, consumers can select which plans work for them.
Farmers mobile app: The Farmers mobile app allows consumers to monitor their policies or file claims on the go.
Multi-policy discount: Consumers who have multiple insurance policies at Farmers qualify for a multi-policy discount on their boat insurance.
Safety precautions discount: Consumers who pass a boater's safety course are eligible for a discount at Farmers. Farmers also offers discounts if the consumer keeps qualifying safety equipment like alarm systems and fire extinguishers on board.
Personal finances review: With the help of Farmers financial agents, consumers can review their finances. This service could be especially useful for consumers considering a loan to finance their boat.
Best for: Farmers is best for consumers who want to find package deals for their boat insurance or who want multiple policy discounts.

Travelers was originally founded to provide insurance to consumers who traveled by railroad. Over 150 years, Travelers has continued to offer insurance solutions, though their offerings have expanded substantially to include home, auto, boat and other insurance services for people and businesses.
Flexible pricing packages: Consumers can elect either agreed value or actual cash value coverage as well as a suite of other options to get the coverage that best suits their needs.
Education discount: Travelers offers a five percent discount per boat for completing a basic boater's safety course. For advanced courses, Travelers offers a 10 percent discount per boat.
Specialty insurance options: Travelers takes special considerations when insuring antique and classic runabout boats. Travelers also offers specialty policies for yachts.
Boating safety guide: Travelers has an online boating safety guide that offers safety tips and checklists for both new and seasoned boaters.
Hybrid and electric boat discount: Travelers offers the industry's first discount for hybrid boats. These boats are designed to reduce greenhouse gas emissions and conserve fuel. Travelers also offers discounts on boats that run on electric motors.
Best for: Travelers is best for consumers looking for flexible package options and consumers who have boats that qualify for Travelers' specialty discounts.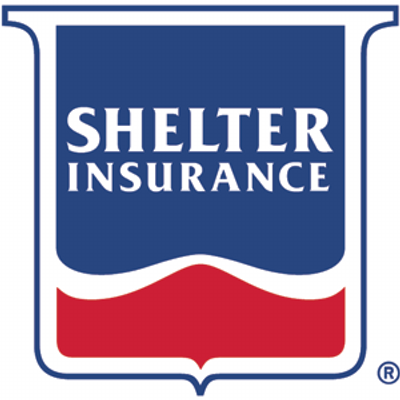 Founded in 1946 in Columbia, Mo., Shelter Insurance began as a regional insurance provider. Now, Shelter Insurance offers their insurance and financial services in 14 states.
Instant quotes: Shelter provides instant quotes to consumers who fill out a short information form about their boat.
Custom policies: Shelter's boat insurance policies begin with basic liability and medical coverage. Consumers can add equipment and uninsured emergency coverage to customize their policies as they see fit.
Safe boaters discounts: Consumers who make safety a priority may be eligible for multiple discounts from Shelter Insurance. Passing a boater's safety course, keeping safety equipment on board and staying claim free can net consumers discounts on their policies.
Companion policy discount: Boaters who have other policies like home or auto insurance with Shelter may be eligible for a companion policy discount.
Shelter mobile app: Shelter's mobile app allows consumers to stay up to date with their policy information or file claims on the go.
Best for: Shelter Insurance is best for consumers who want to customize their insurance policies and who live in one of the states where Shelter has its offices.
Compare Reviews for Top Boat Insurance Companies

State Farm Boat Insurance
Read Expert Review

State Farm has been providing insurance and financial services to consumers since 1922. One of the largest insurance companies in the United States, State Farm's mission to be a good neighbor means they put customer service first.

Travelers Boat Insurance
Read Expert Review

The Travelers Companies traces its legacy back to 1853 when it was the Saint Paul Fire and Marine Insurance Co. Today, Travelers is still based in the United States with partnerships and operations across the globe.

United Marine Underwriters
Read Expert Review

United Marine Underwriters started selling boat insurance in 1990. As specialists in the field, United Marine Underwriters devote their efforts on boat insurance and boat-related consumer support.

USAA Boat Insurance
Read Expert Review

USAA was founded in 1922 when 25 army officers agreed to insure each other's vehicles. Since then, USAA pledges to offer insurance solutions to members who have served in the military at affordable prices.
Disclaimer
Information in this guide is general in nature and is intended for informational purposes only; it is not legal, health, investment or tax advice. ConsumerAffairs.com makes no representation as to the accuracy of the information provided and assumes no liability for any damages or loss arising from its use.