Best Boat Brands
Water sports enthusiasts, anglers, families and recreational boaters all have different needs when it comes to purchasing a boat. That's why the most important aspect to consider when buying a boat is your purpose. Once you have narrowed that down, look for a boat within your budget that will work best for your needs. Used boats can be a great option to save money while still enjoying the open water.
It's important for all boat owners to keep up with routine maintenance and care for their boat. Perform routine safety checks before heading on the water, change your oil regularly and always rinse saltwater off your boat after it is docked.

Compare Reviews for Top Boat Brands

Tracker Marine
Read 154 Reviews

Founded in 1976, Tracker Marine manufactures fishing boats, luxury pontoons, kayaks and more in America's heartland. Consumers can enjoy discounts from Bass Pro Shop with some Tracker Marine purchases.

Crownline Boats
Read 16 Reviews

Crownline Boats was founded in Illinois in 1991. The company offers over 30 different models of boats ranging from speed boats to yachts. They also offer boat customization, like color and design.

MAKO Boats
Read 12 Reviews

MAKO has been making high-quality fishing boats for over 50 years. Their current lineup includes both offshore and inshore boats that are designed and built to meet or exceed quality and safety standards set by the US Coast Guard.

NITRO Boats
Read 15 Reviews

NITRO boats are one of Tracker Marine Group's brands. All NITRO boats are American made and can be bought online and picked up at one of over 500 Bass Pro Shops around the United States.

Malibu Boats
Read 7 Reviews

Founded in 1982 and based in Loudon, Tennessee, Malibu Boats provide quality water sports boats for consumers around the world. The company is always innovating, and their boats are accessible for all budget levels.

Princecraft
Read 7 Reviews

Princecraft got their start making aluminum boats and canoes in 1954. Their product line has expanded to include pontoons, fishing boats and utility boats. Build your ideal Princecraft boat online, and buy it at your local dealer.

ProCraft Boats
Read Reviews

The Australian company ProCraft sells aluminum and fiberglass boats that are manufactured in Australia. The company sells a full range of models, including fishing and recreational boats.

Boston Whaler
Read Expert Review

Boston Whaler has been designing and building unsinkable boats since 1958. They build a wide array of boats, including fishing, pleasure, cruising and water sport boats. They also build yacht charters for businesses.

Chris-Craft
Read Expert Review

Chris-Craft had humble beginnings in 1874 when Chris Smith built his first boat at the age of 13. The company is known for designing elegant yachts and cruisers, available from dealers across the US, Canada and Puerto Rico.

Crestliner Aluminum Boats
Read Expert Review

Crestliner Aluminum Boats has been building high quality aluminum boats for over 70 years. Their boats are designed with fishing and hunting in mind, and consumers can customize their boat to their exact specifications.
Important features to consider before buying a boat
Purpose
How you plan on using your boat is the single most important factor to consider when you are boat shopping. Different boats are designed with different purposes in mind, and buying the wrong boat can have a major impact on your level of enjoyment.
Sport: People who enjoy watersports like waterskiing or wake surfing will want to look for a boat with a tow specifically for water sports. These boats move fast and are designed for safe, but fun, water sporting.
Fishing: Whether you're a casual or professional fisherman will make a difference in the type of fishing boat you choose. A very casual fisher may be able to use a hybrid or even a canoe for successful fishing. A professional fisher, or angler, will want a boat specifically designed for their fishing purpose, whether inland or offshore, and even the specific type of species they fish the most.
Cruising: A lot of people prefer to spend their day on the water simply relaxing. They may want a cruiser or yacht. A hybrid model that can accommodate fishing and/or water sports in addition to cruising might also be a good option.
Material
Generally, boat hulls are made out of two materials, aluminum and fiberglass.
Aluminum: Aluminum has traditionally been the material of choice for boat hulls because of its durability. Aluminum boats are also usually less expensive than fiberglass boats. These boats tend to weigh less than fiberglass boats, making them more maneuverable. However, many boat manufacturers are actually using heavier aluminum to increase the hull weight. If weight is a serious consideration for you, make sure to check manuals and boat specifications rather than relying on material to guide your decision.
Fiberglass: Fiberglass is a relatively new material for boats, and they tend to cost more than aluminum boats. An advantage is that their heavier hull weight translates to a smoother ride. Their added weight can also make fiberglass boats easier to maneuver in windy and/or rocky waters.
Amount of passengers
Whether you prefer to cruise solo or with all your friends and family will make a difference in the type of boat you choose.
Solo rider: People who prefer to boat on their own will want a smaller boat. If you want a manual boat, opt for a canoe or kayak. Many fishing boats are small enough to handle the water with only one passenger.
Small group: If you want to hit the water with just a few of your favorite people, you'll want a smaller boat. Depending on your boating purpose, you can find a fishing boat, cruiser, canoe or water sport boat that can hold up to four or five people.
Crowd: If you prefer your days on the water with a huge crowd, you'll want to look for a boat large enough to accommodate everyone. A pontoon is a good option if you aren't looking to do watersports. You can fish off of a pontoon, and most of them include a swimming platform. Yachts and cruisers are also good options.
Accessories/Amenities
You can choose to buy a basic package of a boat, or you can add amenities and/or accessories to fully customize your ride. Many of these can be added on after your purchase, so you can determine how you use your boat and add things as necessary.
Grill: Some pontoons have the deck space for a propane grill, which can be a nice addition to your day on the water.
Seats: You can change or customize the seats on your boat if the ones that come with it aren't working for you. Some types of seats include fishing seats, lounging seats, bench seats and folding seats.
Motors: You can add an outboard motor to traditionally manual boats like kayaks or canoes. You can also choose your motor for your new boat based on things like speed and how much weight will be on the boat when you use it.
Maintenance
Your boat company should provide you with a full maintenance plan to make sure your boat lasts for years. There are some basic maintenance rules to keep in mind that are true for most boats.
Rinse off salt water: If you boat in saltwater, a good rinse after every outing will go a long way to preserve your boat and keep the salt from corroding the metal on your boat.
Keep things safe: Safety should be your top priority when you're getting ready to take your boat on the water. Make sure you have enough life jackets for all of your passengers along with a working fire extinguisher and first aid kit on deck. Make sure to seal your deck to prevent accidents and slips.
Change your oil: Your boat needs routine oil changes, just like your vehicle. You'll either need to do this yourself or take it to your dealer. A general rule of thumb is to change your boat's oil every 100 hours of operation or once a year, but refer to your manufacturer's specifications for details on your boat.
Check your propeller pre-launch: Make checking your propeller a part of your pre-launch inspection. Things you're looking for include nicks, dents and fishing line that can easily get caught up around the propeller.
Price
The huge variety of boats means they are available in every price range, from a few hundred dollars to over $500,000. You will want to create a realistic budget before you start shopping for boats. It's easy to get swept away with all of the features a boat company can offer and end up overspending. Look for ways to save money on your boat to maximize your experience without going over your budget.
Financing: Some boat companies offer financing for qualifying consumers. This financing can be in the form of a loan or a credit card that has an introductory APR. Make sure to read all the fine print before signing on to a financing agreement.
Buy used: Boats are generally designed to last for decades, so you can find a used boat in good condition if you look in the right places. Many dealers and boat companies have a used marketplace and can direct you to quality boats at a fraction of the price of their brand new models.
Only buy the size of boat you need: It's important to be realistic about how you will use your boat when you're shopping. Focus on your purpose for boating and consider your best option to get everything you want out of your boat without going overboard. Buying a boat that's bigger than you need will cost more upfront and will also cost more in fuel and maintenance in the long-term.
What are the different types of boats?
Towed water sports boats
These boats are designed for sports enthusiasts and are fast enough for you to go waterskiing, tubing or wake surfing. These are best if you plan on using your boat exclusively for water sports since that's what they are designed for.
Fishing boats
Fishing boats are ideal for either inshore or offshore fishing. Some fishing boats are even species-specific, which is great for anglers and recreational fishers who only fish a certain species.
Pontoons
Pontoons are large, luxury boats that can accommodate a large group of people. They do not move very fast and are ideal for lazy days on the water. Pontoons can come with many amenities that can make a day on the water relaxing and enjoyable.
Kayaks
Kayaks are made for either one or two people and are steered manually. Some people prefer to put a small motor on their kayak for instances when they need to paddle upstream and/or when their arms get too tired to paddle safely. Kayaks are ideal for adventurers who want to attempt solo trips on rapids as well as for water enthusiasts who are looking for a low impact sport.
Canoes
Canoes are usually made to fit 2-4 people, and they are manually steered with a paddle. Like kayaks, they can have a small outboard motor added on to them for additional safety and speed. Canoes do not move very fast, and they are a great way to cruise down a river.
Who would be interested in buying a boat?
Recreational fishers
Men and women who love fishing will want to look for a boat specially designed for their favorite fishing spot. Recreational fishers may want a hybrid boat, which can function for leisure and/or sport along with fishing.
Anglers
Anglers will want a species-specific boat to give them an edge over their competition. Anglers will be more interested in specific fishing accessories than luxury or leisure amenities.
Families
It's hard to beat a day of family fun on the water. Whether your family likes to waterski or just relax, finding a boat that is big enough to accommodate all of you and your gear is key. Families might be interested in larger boats, like pontoons, which can accommodate a large group of people and have amenities such as a refreshment stand and ample shaded space for all-day boating.
Water sports enthusiasts
Those who enjoy water sports will want to get a sports boat that is specially designed for them to go tubing, waterskiing or wakeboarding. They might be interested in a hybrid if they also enjoy fishing and relaxing while they're on the water.
Luxury-seeking boaters
People who love the water but also love to travel in style will want to look for a luxury yacht, pontoon or speed boat. These high-end models have additional amenities that combine fun with luxury.
Thank you, you have successfully subscribed to our newsletter!
We value your privacy. Unsubscribe easily.
Expert reviews for boat brands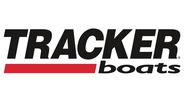 Founded by Johnny Morris, the same man who founded Bass Pro Shops, in 1976, Tracker Marine made boating history when he brought the first fully rigged boat, motor and trailer to the boating market. Today, Tracker Marine Group owns several boat brands that make a large variety of boats, including fishing boats, recreational and fishing kayaks and luxury pontoons.
Read More

Malibu Boats has been designing and manufacturing sports boats since 1982. Often called towed boats, these boats are designed for watersports such as tubing, wakeboarding, wake surfing and waterskiing.
Read More

ProCraft is an Australian company that sells aluminum and fiberglass boats. Their boats are all made in Australia, and they are ideal for families, recreational boaters and fishermen.
Read More

Nitro is one of Tracker Marine Group's brands. They offer fishing boats, sport boats and multi-species boats to cater to a wide demographic of boating enthusiasts. Find NITRO boats online and at your local Bass Pro Shop.
Read More

MAKO is one of Tracker Boat Group's brand, and the company has been making boats for saltwater fishing for over 50 years. Today, they continue their tradition of developing quality fishing boats, and their lineup ranges in size from 16-28 feet. Find their boats online or at one of their hundreds of dealers around the world.
Read More

Regency is one of Tracker Boat Group's brands, and they specialize in luxury pontoons. Find their boats online or in store at one of their hundreds of dealers worldwide.
Pontoon specialty: Regency only sells pontoons, which means they dedicate all of their research and resources to designing and building pontoons that will fit your lifestyle.
Annual updates: New models are released every year with updates. Some new features to look for include a one-person top deploy tool and a rail-lock cover mooring system.
Designed for a crowd: Regency's pontoons are designed for a crowd and include features like a full-width swim platform, refreshment center with sink, plush lounge seating and more to make you and your crew feel at home while you're on the water.
Check dealer stock: Choose your preferred dealer online to see which dealers near you have your preferred Regency pontoon in stock so you can check it out in person and/or buy it directly from your nearby retailer.
Optional equipment: Complete the experience of your pontoon by adding optional accessories, including a propane grill, cover or deck. These are available separately and can be bought after you buy your pontoon so you can continue to customize your experience.
Best for: Regency Boats are best for consumers seeking a luxury pontoon.

Founded in 1954 as Aluminum Boats & Canoes, Princecraft makes high quality aluminum fishing, deck and pontoon boats. They offer seven different types of boats, which are available at dealers around the world.
Read More

Crestliner has been building boats since 1946. In their 70 years in the industry, they have continued to innovate while relying on the durability of aluminum. Consumers can find Crestliner boats at one of their global dealers.
Designed to fish: Crestliner boats are designed with fishing in mind. Their boats include features like aerated livewells, ample storage space, consoles, rod storage and more.
Help me choose a model: Perfect for consumers who aren't sure what boat is best for them, Crestliner's "help me choose my model" tool narrows their boats down based on your price range, length, intended purpose and the type of species you like to fish.
Fuel economy: Crestliner boats are designed to reach the top fuel economy, making them more affordable than alternatives in the long run.
Warranty: Crestliner offers a limited lifetime warranty on all mainseam welds and a three-year bow-to-stern warranty on just about everything else. These warranties are transferrable, which can help if you choose to sell your boat in the future. Note that these warranties apply to all boats except CR Jon and CRV utility boats.
Build your boat: Use Crestliner's "build my boat" feature to completely customize your Crestliner boat. Choose your floor plan, color scheme, motor and floor material for a customized boat.
Best for: Crestliner boats are best for consumers who enjoy fishing.

SeaArk boats has been a Correct Craft company since early 2016, but they have been making boats since 1992.  Their focus is, and always has been, on all-welded, heavy duty aluminum Jon boats. They also build species specific boats (bass, crappie and catfishing) along with tunnel hulls and sport jet models of boats.
Catfish tournament: SeaArk hosts an annual catfish tournament in the spring, which is generally held in Alabama. The top 20 finishers receive cash prizes.
Compare specs: SeaArk makes it easy to compare the specs on all their models with a handy two-page spreadsheet that is available for free download. See how every model of boat stacks up to help you narrow down your top choices.
Built one at a time: Each SeaArk boat is built one at a time, ensuring precision and quality for each boat they build.
Active Facebook page: Stay up to date on the most current events and news from SeaArk boats by following their Facebook page. The company engages with their followers frequently and hosts special contests, like photography contests, where their followers can win prizes.
Accessories: Customize or update your SeaArk boat with accessories that you can buy straight from the company. Offerings include seating, livewells, LED lights and more.
Best for: SeaArk boats are best for fishing enthusiasts.

G3 boats by Yamaha Motor Group is an NMMA certified company that focuses on making bass boats, anglers, pontoons and Jon boats. Consumers can buy a G3 boat at one of their international retailers.
Model comparison chart: Easily compare every model G3 makes with their handy model comparison chart. This interactive chart allows consumers to narrow down their choices by selecting only the models they want to directly compare.
Virtual factory tour: Watch how G3 boats are built by watching the factory tour video on G3's website. You can also watch videos on each of their models.
Versatility: G3 has a versatile selection of boat models, including fishing boats and pontoons. Download a PDF brochure for free on their website to see what's new this season or request a mail order catalog.
Match your boat to your fishing style: G3 understands fishing, which is why their boats can be specially matched to your fishing style. Choose a boat with riveted hulls for big water fishing so you can catch walleye, pike and muskies, or go for an all-welded hull for fast-paced and leisurely fishing.
Promotions: Check the G3 website or talk to your local G3 dealer for updates on what promotions you qualify for. Promotions range from discount pricing to instant rebates.
Best for: G3 boats are best for families and fishing enthusiasts.

The first Skeeter bass boat, so named because the long nose resembled a mosquito, was built in 1948. Today, the company continues to bring fishing boats that are ideal for sports enthusiasts and recreational fishers alike.
Fishing specific: Skeeter boats are all designed with fishing in mind, and consumers can choose from bass boats, bay boats and deep-v boats depending on the type of species they fish.
Competitions: Skeeter has competitions for their customers, and you can win up to thousands of dollars just by registering and fishing at specific events. There is a minimal cost associated with these competitions, and registrants receive cool gear like decals, hats and more.
Resources: Skeeter's website has an extensive library of resources available for new and returning customers. Watch videos, download wallpaper or read up on the latest news and literature from Skeeter.
Build my Skeeter: Customize your Skeeter online by choosing your preferred colors (both interior and exterior) and flooring type. Finish customizing your Skeeter and get a quote from your nearest Skeeter dealer.
Warranty: All Skeeter boats come with a limited lifetime structural warranty, 10-year transferrable structural warranty and three-year component warranty. Read the full details on your warranty online.
Best for: Skeeter boats are best for fishing enthusiasts.

Founded in 1948 as an aluminum boating company, Lund has expanded their lineup to include aluminum and fiberglass boats. Their boats are designed by fishermen, for fishermen, so they are great for recreational fishers and anglers.
Storage: Lund boats all feature ample and innovative storage spaces, so you'll never be left figuring out where to store all of your gear.
Warranty: All Lund boats come with a lifetime warranty on double-riveted seams, all plywood panels, related materials and labor. There is also a three year 100 percent bow-to-stern parts and labor coverage, which your dealer can explain in greater detail. Best of all, Lund's warranties are transferrable if you wind up selling your boat to a new owner.
Holds its value: Lund boats frequently get a resale price for their original cost, even if an owner has had it for five or even 10 years.
Ultimate Fishing Experience: Follow the TV series Ultimate Fishing Experience on Lund's website to learn tips and tricks about the sport of fishing. You can also catch the TV show on a local network, which is listed on the website.
Tournaments: Lund hosts fishing tournaments across the United States and Canada. Check their website to find an event in your area.
Members club: Lund boat owners can sign up for an exclusive membership into the members club. This free option grants you access to the latest news and events in fishing along with special offers, tips from the pros and more.
Best for: Lund boats are best for anglers and recreational fishers.

MasterCraft's first ski boat was built in 1968 out of builders' frustration with the large wakes and pull of ski boats that were on the market. Today, the company produces tournament-ready ski, wakeboarding, luxury and performance boats, all from their manufacturing facility in Vonore, Tennessee.
Easy comparison: MasterCraft's website makes it easy to compare the boats you're interested in so you can determine which one is best for your purpose and budget.
Buyer's guide: Find out what MasterCraft's builders and clients have to say about choosing a boat by downloading their free buyer's guide.
Warranty: All MasterCraft boats come with a five-year warranty that covers everything except trailer paint/corrosion and gelcoat defects. The warranty is transferrable one time and can add up to $2500 on to the price of a used MasterCraft boat.
Request a test drive: MasterCraft will work with you to set up a time to take one of their boats out for a test drive. Simply fill out their form online indicating when and where you are available for a test drive, and a representative will contact you for scheduling.
Ride like the pros: Check out MasterCraft's team of pros who use their boats for wakeboarding and skiing. Learn what boats your favorite pros use and connect with them on social media.
Best for: MasterCraft boats are best for water sports enthusiasts, including professionals.

Headquartered in Hartsville, South Carolina, Stingray Boats has been manufacturing boats independently since 1979. They make a variety of boats, including cruisers, sports boats, rally boats and deck boats.
Product bulletins: Learn everything there is to know about all of Stingray's models by reading their product bulletins. These PDF files are available for all models and give consumers an accurate depiction of the specs of Stingray's boats.
Boat shows: Stingray is a regular attendee of boat shows across the country. Look up their schedule on their website, or contact your local Stingray boat dealer to find out when they will be at a boat show near you.
Webcam: Stingray's webcam allows consumers to see everything that happens in their warehouse, assuring consumers that their products are being made with precision and attention to detail.
Build your boat: Build your ideal boat using Stingray's "build your boat" feature on their website. This allows you to add or remove packages along with choose your color and propeller options.
Eco-friendly: Conservation is important to Stingray, and their boats are made with the environment in mind with features like four-cycle engines, enhanced fuel efficiency and technologies that reduce fuel emissions.
Get instant MSRP pricing: Using the "build your boat" feature, select which boat you are interested in customizing along with your zip code. Your local dealer(s) will instantly display. Click on a dealer to get instant MSRP pricing on the basic model. Select different packages to see how the price fluctuates along with everything that is included in a given package.
Best for: Stingray boats are best for water sports enthusiasts and leisure boaters.

Chris-Craft has been making boats since 1874. They originated in Michigan, but now the Sarasota, Florida based company builds high-end luxury yachts and cruisers that are ideal for relaxing, cruising and entertaining.
Build a boat: Use Chris-Craft's "build a boat" feature to custom-design your boat. This tool provides you with the MSRP for the boat of your choice along with any additional features you want to add.
Pre-owned: Shop Chris-Craft's "pre-owned" section of their website to find used boats from anywhere in the world. Note that this section of the website is provided as a service for Chris-Craft customers and has not been verified by the company itself. You are responsible for doing your research to make sure the information is accurate whether you are buying or selling.
Boat care: Chris-Craft's website includes everything you need to know about boat care so you can enjoy your boat for years, even decades, to come. Taking steps in preventative care and maintenance can make a big difference when it comes to the lifespan of your boat along with its resale value if you decide to sell it.
Designed for luxury: Chris-Craft boats are designed with luxury in mind, from their wood interiors and exteriors to their plush, comfortable seating. Chris-Craft boats look and feel elegant while providing a smooth ride when cruising.
Timeless: Chris-Craft boats are designed to last, which is why they are designed to be visually timeless. Their dashboards, custom-fabricated deck hardware and premium grade exterior and interior wood applications combine for a look that is as comfortable as it is appealing.
Best for: Chris-Craft boats are best for luxury boaters.

Boston Whaler has been making boats for over 50 years. Their current lineup includes boats for fishing, pleasure boating, cruising, water sports and yacht charters.
Versatility: With so many options to choose from, Boston Whaler is sure to have something for every type of boater. Videos are available for most of their models, giving consumers an in-depth look at their lineup.
Build your boat: Customize your Boston Whaler boat using their "build my boat" feature, available on their website. This feature allows you to completely customize your boat, and the price is updated as you add, change or remove amenities, features and upgrades.
Owners club: Boston Whaler owners can join the exclusive Owners club for access to special discounts, offers from sponsors, a subscription to "Lifestyle Magazine" and access to a wide community of other Boston Whaler owners.
Unsinkable Legend™: Boston Whaler's founder, Richard Fisher, tried to destroy his first boat back in 1958 by driving it over rocky rapids and cutting it in half, but determined that it was unsinkable. The company continues its tradition of making unsinkable boats that are built to last a lifetime.
Watch the process: Boston Whaler's website features the construction of a boat so consumers can watch the process from start to finish, including the initial design and analysis.
Best for: Boston Whaler boats are best for businesses needing yacht charters. Also, for those who want boats of all types.
Compare Reviews for Top Boat Brands

G3 Boats
Read Expert Review

G3 boats by Yamaha Motor Group specializes in sports fishing boats, and they also make pontoons for leisurely family outings. Customers can easily compare G3's selection of boats online, and they can buy from their local dealer.

Lund Boats
Read Expert Review

Founded in 1948, Lund makes both aluminum and fiberglass boats for anglers and recreational fishers. Lund owners can participate in tournaments and receive special offers by signing up for the exclusive members club.

MasterCraft
Read Expert Review

Used by professional wakeboarders and waterskiers, MasterCraft boats have been in production since 1968. Their boats are ideal for serious water sports enthusiasts as well as families and leisure boaters.

Regency Boats
Read Expert Review

Regency is Tracker Boat Group's brand that specializes in high-end pontoons. Find a full range of comfort and luxury features, including plush seating, full sound system and refreshment center.

SeaArk Boats
Read Expert Review

Founded in 1992, SeaArk boats is now a Correct Craft company specializing in aluminum Jon boats. Their lineup includes species specific boats, sport jet models and tunnel hulls. Find them at one of SeaArk's national dealers.

Skeeter Boats
Read Expert Review

Skeeter has been making fishing boats since 1948. Consumers can buy their customized Skeeter boat from their local dealer or at one of two Skeeter boat centers located in the Midwest.

Stingray Boats
Read Expert Review

Stingray makes boats that are ideal for water sports and leisure. The company is committed to reducing their carbon footprint by using and promoting environmentally friendly initiatives for boaters.
Disclaimer
Information in this guide is general in nature and is intended for informational purposes only; it is not legal, health, investment or tax advice. ConsumerAffairs.com makes no representation as to the accuracy of the information provided and assumes no liability for any damages or loss arising from its use.
Thank you
Keep an eye on your inbox, the latest consumer news is on its way!