Consumer Complaints and Reviews

Throughout my entire experience with purchasing a home with my realtor and us working with the home I was going to buy though Coldwell Banker, the worse agent, Leslie ** in the Rochester, Mi office was terrible. I was closing finally on a Friday. Traveled all week, got a cold. Ran around on Friday morning to get my closing cashier check as soon as the bank opened. The agent was cold and rude. Then after signing my name and initials 100 times, she came in and said they do not have the deed for the house yet. They will have it by 11. No keys for me, for the house I just signed for and bought. It is now almost 4 pm. No deed, no keys and I am totally upset that we have not received a call from this rude agent. I would never refer anyone to Coldwell Banker. I hope this agent does not sell another house this year.

What a sham of a company. Had 6 different realtors jumping back and forth from my house until the last one just up and leaves. While also leaving the house open to anyone who wanted to walk in. Never had a full commitment to sell. What a joke! DO NOT GO WITH COLDWELL!

Avoid this agency. If you want to rent and they feel that you are not ** and born in this country they will tell you that property is rented and lease signed – do not buy this **. Check to see if property is still on websites then sue them. That is what they deserve. They are profiling for race, ethnicity, discrimination all over the place especially Betsy. She will never return a call or email. Worst agent you can have, terrible human but she is claiming that she is available 24X7 and support American cancer in her profile... What a lie!!! AVOID. There is other better real estate agencies. I let this know to CEO of this company - Budge Huskey.

I am not sure why Coldwell has negative feedback as my switch from a previous company realtor before Coldwell was a very, very unpleasant. My realtor at Coldwell Bank in Albany NY was Jamila **. She changed my home buying experience to something very good and memorable and I am always thankful for working with her.
I almost gave up on buying a home, with the realtor I had before her, that is not meeting up to deadlines, communication inconsistencies and lots more. She turned things around and I am very thankful. She was very timely with submitting offers, consistent with communications and have sometimes gone above and beyond working with me during non-business hours and anytime I had contacted her. I was never disappointed with her referral. I would want to say a big thank you to her and Coldwell Banker Prime Properties as they would always be my go to place for home buying. Thanks for having great employees like her who always stand out in customer service and excellence.

My agent was Brian ** who just so happened to be going on vacation on the week of my inquiry so I was pawned off to another agent, Jessica **. Needless to say I had a very unpleasant experience from day one. Small list of issues are as follows: Upon initial contact with the company I had to wait 5 days for proper contact from the second agent. Going through USAA, my information should have been on file with them. They had me go on a search back through the properties I viewed and saved (which was the convenience feature I liked in the first place).
After I expressed disappointment with their service she came up with some story of trying to call, of which no calls were received, and no emails. The one email I did receive was lacking any information, a meet-up for one of the houses on a Sunday at 1:30 pm when they well know I work third shift and sleep during that time. Then to ice the cake she tells me "I will also let ** at USAA know of your rash decision to find another agent." It's no wonder Consumer Affairs rates this company 1 star. I have learned a major life lesson. - 22 year old, hard-working future home owner.
How do I know I can trust these reviews about Coldwell Banker?
609,317 reviews on ConsumerAffairs are verified.
We require contact information to ensure our reviewers are real.
We use intelligent software that helps us maintain the integrity of reviews.
Our moderators read all reviews to verify quality and helpfulness.
For more information about reviews on ConsumerAffairs.com please visit our FAQ.

My husband and I are searching for home, we contacted the realtors Larry and Cathy of DFW and they seem to be experienced and be a good fit for our search. Needless to say it was a bad match. They went out of town for the holidays and had their assistant help us view homes. Once we found a home we liked we specifically told her to place a bid, well she told us she didn't know how to set up a focusing contract but her the secretary could. We're thinking she should know this. Anyway, well hours later we didn't get an email to sign the contract and now the damn home has a contract. Mind you no offers or bids were placed at the moment.
I contacted the party via text that we clearly missed this opportunity. He called immediately. There was no apology, his voice was aggressive and he acted as I was a liar and we would never get the home with the bid we placed. I said we would have never known if she knew to place the bid. He was very unprofessional and showed his true colors yesterday and I was upset but keeping it professional. So beware. They are not really for you and not mention was eager for us to sign their contract for 6 months to find you a home but didn't place us on a MLS list!!

Be very careful when you list your house with Coldwell Banker Realtors Agency in Westlake Village, CA. Make sure you ask and get it in writing about their cancellation policy. My husband and I listed our house with them in Sep of 2015, with 5 months listing. We had sub-par service, no broker's caravan and when we asked why we haven't had one as it was promised when we listed our house we were told it is only done for high-end houses and that it would cost $600 for the agent. Mind you our house is over $1M. Our agent would not come to the house showing to point out the unique features of our house; it took us over a month to get a copy of our contract; We did not get a single offer, not even a low ball one.
We were hesitant to continue our listing; so when our 5 month was about to expire, our agent, Barbara, explained that it was slow because of the holidays but that Spring is coming up we would see be in a good position and if we change our mind we can cancel anytime, no questions asked. So we went on for another 5 months, but in May of 2016, we decided enough is enough. She continued the way she had been, still no caravan, no showing up at the house showing, during 8 months we only had 2 open houses even when we asked her to do more but there was always an excuse. On May 13, 2016, we decided to cancel, which she removed our house from the MLS but would not cancel. When we pressed we got conditional cancellation.
After many attempts for over two weeks to remove the key box with no response, my husband finally took the box to the branch to get our key back. We took it to the Westlake Village Branch Manager who said that they have to protect their business first. We told the manager about our experience, they still insisted on conditional that included they have the right to claim commission not only if I were to sell my house until the contract expired but they can also claim commission if I convey title, lease or transfer title - say my husband and I die and my nephew inherits the house they get commission for having done nothing for those 8 months.
Save yourself a headache and do not list your house with Coldwell Banker. They are the worst; they think of their business rather than you as the customer. There are many other wonderful agencies. This has been the worst experience we've had. We were finally able to get none conditional cancellation 6 weeks after our original request. I would not use them to list my house nor would I even look at a house listed by them. It is very clear they have no interest to take care of their customers.

Stay away from Coldwell Banker in Bethesda, MD especially one of its agents, Beverly **. This agent has no sense of honesty and loyalty as her duties. She hesitated to give us ride and when she did, she always made us uncomfortable with her endless personal questions during our tours. She was shameless enough to not to show us the properties which she could not make "attractive commissions".
Gradually, we felt that she was using us to locate good properties in such a chaotic market. She believed that unlike many other people, my husband and I had the vision to see potentials in properties and we were good help to the investors. Once we suspected that we had been fooled around when it came to our offers, she overreacted and stated that she could not be available to us for weeks and she removed us from receiving update on the list of properties in the market. We had no choice but to fire her after wasting 5 months of our time in house hunting. This agency/branch is not recommended.

We have been renting out our home for over a year. The original leasing agent found the tenants and once they were in the home it went downhill from there. While the tenants do take care of the property they never pay the rent on time. Because there is a language barrier no one will take the time to explain to the tenant why this is important. Also a late fee has only been charged once. Really?? My mortgage company would not be so forgiving. Every month we have to call Coldwell to see why the rent still isn't in the account and we usually get the runaround and no one ever knows. Do your job. What do we pay the 10% to you for? You never enforce anything and you never know who we are when we call. Get it together and do your job. The sooner we are through with you the better our lives will be!!

It is impossible to break a contract for a listing with realtor. Usually, with other companies they consider that you want to sell the home later and after couple of months if you change your mind they let you get out of the listing contract if they want to keep you happy as a customer. Please note I bought them a home last year. So I'm not a new client. Here is how this nightmare starts, with the realtor Liliana **, from Coldwell banker it is impossible, she already notify her manager to deny my desire to cancel with them. Also, note that I had a customer to buy my home, buyer knock at my door and I referred to realtor Liliana ** because she was working for me. Well she took it as her personal client and show the buyer other places so he refused to buy mine after giving deposit to offer for mine.
Liliana ** only wants to keep my home listed but doesn't want to sell it. Every time she has an appointment, cancels 5 minutes before the showing. She demands that she has to take the pictures for the home, and demands that I have to change the appliances when I can't afford to keep more months the place close. Because of her nasty tactics she convinced the buyer to get out of my home and buy another place. Now I have to keep the home close until the contract expires with them. Alert never ever contact these people, worst real estate agency ever. I'm looking to report to higher chain or headquarters but the manager refuse to provide that information. I need help. One attorney only said that it is up to the manager to cancel listing.

We drove 260 miles to spend the day with Aleem **, one of this office's agents, to find a house. I had spent countless hours developing a list of houses and was counting on his input as well as his knowledge of the area. After confirming with me the day before, he never showed up, never responded to emails, texts or phone calls. We ended up having to do our house search blind and it was extremely stressful. The agent's office never made an effort to make things right. Now this agent is trying to market his services to me. My advice? Avoid these folks - there are trustworthy real estate agencies and agents in the area who deserve your business.

Well where do I start. I'm try be brief about this. On June 2015 we put in contract on the house. Unfortunately my loan was denied. With the time frame that abide by the contract. I have not breach contract in any way. I show them denied letter from banker, intend to get my $5000 deposit back. I'm not going to mention the agent name. She said her client will not sign release. First she told me, we don't why he (the seller) doesn't sign release contract. Quote, the house is still available, are you still interesting? Are you kidding me, my loans didn't go through. I want my deposit. They lot more that didn't state because take too much time. 8 months later, I file suit in court. Sheriff try to fine seller for court, he move and left the house to agent. Sheriff talk to agent, she refuse forward address, she know her client address and telephone, but decline to disclose to sheriff.
So I went court and told them everything that happen, and the clerk told me that if court don't have their address they can't subpoena seller. How my suppose to get seller address? So I went back to Coldwell banker talk with the manager blah, blah. No help at all. And finally talk to seller agent, she offer me $2500 dollar. Now this is my $5000 deposit here. No way, I haven't breach the contract in any way. My state law I'm entitle to full deposit. To this day I'm still screw, I don't know if I ever get the money back, lesson to learn. I never thought buying house would end up like this. From my experience with this company, the agent and their whole staff, the way they treat me, the worst experience in my life. So hopefully this will help other who want to do business with Coldwell Banker. Can't hire lawyers, no money.

Leasees beware -- the quality of customer service in this branch of Coldwell Banker is very poor. The representatives we worked with depended on the fine print of the lease signed a year prior and exhibited no effort to keep us informed to ease the move-out process. As a result, we were mistakenly charged rent the month following move-out and did not receive our full security deposit back. We were charged rent for the month following our move-out and when we brought this to our Property Director's attention, Charmaine **, her response conveyed that we were at fault for not canceling our online portal account that had direct deposit set up, which was stated in our lease. The refund check had three names listed as the payee (myself, fiance, and prior roommate).
Although I brought this to the attention of Charmaine's assistant, Kendra, and asked to have the check recreated with one payee name (at the consent of all lease signers), she said that was not possible. Kendra assured that the bank Coldwell used for business banking would cash the check. They did not. After days of questioning from my bank, they allowed us to cash it with all three signatures. This left our account overdrafted during this time, considering that we had recently paid first month's rent, security deposit, and pet deposit on our newly leased home. Although Charmaine and Kendra were aware of this, there was no attempt at reconciling overdraft fees or further attempt to correct the problem.
Shortly after cashing the refund check, we received a check for our deposit for a little over half of what we originally paid. We were rightly charged for a few things that were left behind, but felt as though we were nickel and dimed for other charges as a result of the previous frustration in dealing with us, considering that our phone calls / voicemails went almost a month without answering in between this time.
Although I was not pleased with the results from Kendra, I felt as though she was not the one at fault with this department; as Charmaine's assistant, she was only the middle man sent to take care of the things Charmaine did not. Charmaine made no attempts to reach out and apologize for the inconveniences caused, other than concluding our email with a response.

ANDREW **. No show. Made the property appointment, then DENIED we even talked to him. Drove out in snowy weather. NO APOLOGIES from **. Young dude. He called back a second time, and ARGUED with us, making the disappointment out to be OUR fault. Had to hang up for he was very rude. I'm mentioning his name to possibly save others from a similar route.

Stay Away. We recently bought a lake home and Angela and Jason ** and this firm represented the seller. Angela showed us the home after we contacted them. It took about an hour. There was another realtor there showing the property also. We decided after that meeting to use a family member to be our realtor since they represented the seller, too. We sent a very polite note of apology and thanks. They went ballistic. They contacted our family members boss and made her split her commission with them. They showed the email I sent and used it against our family member. Nice pay for an 1 hour of work. They are so unprofessional. Later we found the other realtor was her husband Jason. We feel this was a fake showing. Angela never mentioned he was her husband.
In fact she acted like she really didn't know him at all and was disturbed he was there. She sent us a note after the showing that there was another offer - who knows the seller took ours right off. They are very slimy - watch out. We asked during the sell to have them let us in for measurements after we paid in 48,000 in non-refundable earnest dollars. They said they were too busy. Awful, Awful - stay away!! I would never, never, never use them ever.

SELLER BEWARE. Coldwell Banker West Shell Crestview Hill, KY. In our opinion, it was the worst seller representation imaginable. CB appeared to show no regard for seller's desires, requests, or requirements to sell. Took two weeks (and lots of 'reminding') for CB provide a copy of the contracts to the seller. Once they were provided, the contracts had multiple errors and even the seller's signature was forged on the home warranty without seller's knowledge or permission ("it was for the agreed upon policy so forgery is common practice" was the response from the realtor).
Before signing 'Contract To Purchase', seller required realtor to include requirement that seller would have 10 days between the 'final written financing commitment' and closing to move. Seller was only allowed 7 days to move regardless of how the 'Contract to Purchase' read. Apparently, Realtor did not add the information so that it was legally binding. Realtor just changed the dates which "fooled" the seller into believing the request was addressed. That's all bad but the worst part was when Seller discovered a $2000 error on the closing statement (in Caldwell Banker's favor). The branch manager made no effort to rectify it even when the error was pointed out to them. First CB just responded that the commission amount was correct. With a second request from the seller to review the statement, CB's branch manager simply directed the seller to the buyer's title company for an explanation. When referencing the error, the title company explained "somehow there were two closing statements in the system and you must have gotten the wrong one".
All future sellers, be sure to review the closing statement very closely. This "error" didn't appear to be an honest mistake. It felt like a practiced, intentional, effort between CBWS and the Title Company to gain more money from the seller. Extreme dissatisfaction with this realtor, this branch manager, and Coldwell Banker West Shell.

Just one experience with Coldwell Banker Realtors is enough to make you want to vomit. I had two experiences with them, one in Illinois, one in Indiana. I'll just mention the one in Indiana. I made the mistake of choosing a Coldwell personal realtor who showed us a house with a Coldwell listing agent. As soon as we got in the house, the Realtor immediately told us, "Don't approach the owner, no way. All questions have to be directed to me." And she was right there on the porch. RED FLAG ONE.
We found defects in the house, serious ones, but we thought they could be repaired for about 17K. We were interested. Next day the agent, told us he wanted us to come to his office and sign a P.O. order without consultation.of a lawyer. They said, "You can see a lawyer after signing." We did see our family lawyer. They refused our lawyer writing the riders. They wanted to do the writing. They recommended a lawyer after we expressed reservations about signing without a lawyer. We researched their recommended lawyer and learned he was reprimanded by the Supreme Court of Illinois for lying on important documents.
They wanted us to sign, pay the earnest money, without any, none, statement of interest from the owner. They absolutely refused to tell us if the owner had any interest at all in our offer. In the Coldwell Banker P.O. order for the house, it clearly stated that if the buyer terminates the deal, he not only loses his earnest money, but he can be sued for damages. When our lawyer saw that, he flipped.
Recommendation: Never, ever approach a Coldwell listing agent property without a local non-Coldwell real estate agent and a powerful attorney. Never sign any property contract without first seeing a trusted, attorney in good stature. Never take an attorney recommendation or inspector recommendation from any Coldwell Banker Realtor. These people are experts in manipulation. Be forewarned.

They screwed me from day one. I said I would not pay for any delinquent bills due by the sellers. I was told that I had to pay property taxes a year in advance. I paid for my house in cash. When I closed I paid $1200.00 for taxes. Which I was told was my taxes for this up coming year. Well I got a bill for summer taxes. When I called the agent first he told me that it was for back taxes. When I said no I refused to pay any back taxes. Then he said it was for my winter taxes. I asked more than once about summer and winter taxes. Which I was told I was paying. When I called the title company. I was told that I reimbursed the seller. So I do owe the taxes. The agent Jeff ** out of Owosso and his boss Michael? Out of Perry. Just kept over talking me and treating me like an idiot who couldn't understand. I completely understood what I was told. And what didn't happen.
When I closed on my home and took and went to move in the sellers had come to the home and removed all smoke alarms, light fixtures, ceiling fans, closet shelves leaving bare wires from the wall and ceilings. By law you are not allowed to remove any permanent fixture to the home. I called Jeff ** and was basically told "too bad, how sad. I'm sorry you got a raw deal." This was my first time buying a home and it has been a nightmare from day one!!! Stuff that was left and sellers said worked did not. We had an issue with the hot water in the kitchen which was not working. We asked at least 10 times through out 2-3 days of talking to him if it was fixed and were repeatedly told was fixed. Which of course was not!!! Also at closing they gave me a different closing amount than what I was told. Come to find out they had added the sellers $1100.00 past sewer bill. I had to fight with them over this. And almost did not buy the home because of it.
They finally agreed with me that I said I would not pay any back bills the sellers owed and they went back to the original cost. Then to find out now that I got tricked into paying the seller back property taxes and NOT mine!! I wish I would have googled Coldwell banker previous to buying my home. Because now that I have I would have never went through them!!! I read page after page of how they screwed people over!!! I spent my life savings on this home. I am disabled and live on a fixed income and thought I did all my homework and was still taken advantage of!!! All I can say is get EVERY little thing in writing. Because now it's my word against Jeff ** and there is not a thing I can do!!! Oh and he even left not even half way through my closing to get his teenage daughter from school. Who could have walked home!!!

If you are looking for a company to hire to look for a tenant, stay away from Coldwell Banker. Coldwell Banker got checks from the tenant for security deposit and first month rent before he moved in on August 15. When I called them Aug. 25, I was told I will get the security deposit check the following week. When I asked why would it take that long when in fact, the company I used before, I got my check at the same time the realtor got theirs and that's even before the tenant moved in. "Well, smaller realty agency has their accounting office locally." I said, "Harry Norman is not a small company." They told me their accounting office is busy... Busy for what? It doesn't take that long to write out a check and mail it. Well, their accounting office is located in Florida. Checks can be mailed overnight so there is no reason for them to keep the money longer than when they actually got it. I am still waiting for that check to arrive in my mail box.

My partner and I tried to get loan approval for a condo in Florida. He is a U.S. veteran. He did not get loan approval with the Veterans Administration because of discriminatory language in the HOA by-laws. Therefore, the loan was denied. A second loan attempt was also denied. The seller's agent, Coldwell Banker's Bernice ** in Boca Raton, FL, has consequently REFUSED to release the escrow money even though he was denied twice! I feel this is vindictive on the part of the realtor who also attacked me personally by making fun of me for a 'failed marriage' in an email she sent to me.
She goes on to say I was "..bragging that I had a 401k account" when I don't even have one! Plus, I don't brag. I'm unemployed and have been for years. I was a stay-at-home mother who did unpaid and non-profit work for most of my adult life. Sorry, no 401K. When a realtor like this attacks me personally, I have no respect for them and the work they do. When a U.S. Veteran is denied loans and the seller's agent withholds escrow money I find that to be retaliatory and punitive. I would never recommend this agent.

If you're looking for a broker that will waste your time, treat you poorly, get bunch of documents from you and after 3 weeks tell you to move on, then you're in the right place. This broker is either racist or representing some racist clients, clients that wouldn't rent to us because of our race. The racist act didn't even make me that angry, it was the fact that this broker wasted our time for 3 weeks and asked for tens of documents and kept telling us that the buyer was interested and all the sudden told us to "move on" and stopped answering our emails. Do not deal with Mary ** under any circumstance.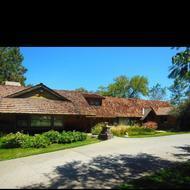 My family is relocating there for work. We had been working with an agent who never really wanted to listen or address our needs. We even continued to receive MLS listings out of our price range in spite of what we said our needs were, but another home went on the MLS that my husband wished to tour. Our new Real estate agent from another company called to make an appt for viewing and was told the house on the MLS was only allowed to be shown via a Coldwell Banker Bishop CA Agent and could not use any other agent to purchase said home. I'm sure this is fraud or illegal on some level, but if not it should at the very least be removed from the MLS list, due to the list is for all agents to use for their clients, but not at this particular house in Bishop CA. I will be writing Coldwell Banker as well. I'm almost positive this isn't a legal practice, but if it is it should be considered monopoly and should be changed.

We need to file a formal complaint against one of your Coldwell Banker Offices and agents. Specifically ** from the Wantagh NY Branch, cb-estates.com. Mr. ** and his father ** were specifically told that our property was already in contract and that he may only market our property if the contract we are currently in falls through. Now, Mr. ** is calling our currently broker, who has our property sold and in contract for over a year, demanding his commission. We have already filed a formal complaint with NYS Department of State. We believe Coldwell Banker should cease doing business with this branch and these brokers. Mr. ** and his father are extremely unethical, and we believe the father has already lost his license or received multiple complaints in the past.

We are relocating and looking to lease a home while our home is for sale. We saw a property listed for lease and called the listing agent who works for Coldwell Banker named **. The next day, we called the office listed on the website and spoke with **. ** said that she would attempt to reach ** and later called to say that she would show us the property since she was a co-realtor with **. We found the property to be acceptable and went to my brother in law's house to fill out the application and bought a money order for the credit check, then drove to the Arcadia office to deliver the paperwork and money order in person. The next morning, ** called to say that I forgot to sign the money order, so I drove to the office and met with ** to sign the money order and deliver the letter ** requested. I asked to speak with ** and was told that ** was "busy." I have supplied every document requested by ** including bank statements and my job offer letter.
I have never spoken with ** except through ** and now ** (I have no issues with either realtor, they both have been very professional and forthright). It is now Wednesday afternoon. This process began on Saturday. I still do not have an answer as to if we can rent this house and have never spoken with "**." Very unprofessional, unresponsive, especially since I am negotiating to lease a home for $3100/month!

I inquired on property 5 acres. Called, left 3 voice mails, multiple text and emails that I want to purchase. The following day I called. A contract was being written. I received call from the VP stating a contract was submitted and an offer accepted today. I was floored because this reputable business never returned my calls nor text. Then a call from VP stating the seller accepted an offer from colleague at Coldwell, the property sold. A week later I receive an email from VP, not list agent, asking if I'm still interested I go in write an offer. Called an hour later stating the list agent told VP there are back HOA fees.
I have to offer what she is asking. He will not submit my offer because she is old and just wants to pay what is owed, plus taxes are owed. So I electronically signed. There were no stipulations and told "no other contracts now or ever on the property". It looks like it may be mine. The contract signed, I left office by 120 pm. 2100 hours I received an email stating the other realtor put offer to listing agent (they work together) and showed proof of funds that I need to show bank statement at 9 pm that evening, or it's up to seller to accept my contract offer or the colleague with no written contract.
The following day I was informed the seller accepted the offer of colleague with no paper contract because they showed proof of funds. Proof of funds was never part of the written contract nor mentioned until the email 9 pm, well over 8 hours of signing initial contract at office of Coldwell Banker MM Parrish Gainesville, FL. I have my phone number blocked. They have my initial 500 deposit. I am appalled of the unprofessional behavior of a well established business in our community. If I have a written contract, how can it be another person was able to retrieve this property? I have all the time stamped correspondence with Coldwell banker Parrish substantiating just cause. Respectfully feeling discriminated.

I accepted an offer on my house. Buyer's agent is ** at Coldwell Banker in Ocean Springs, MS. Buyers were going VA. After their appraisal, buyer's agent sent 6 MPR's to my agent via email -- "here it is." (None of which I was interested in addressing.) No formal documents. Then buyer's agent threatened me that I was in breach of the contract. I have abided by my responsibilities of the contract. If the buyers cannot get their VA loan because of my decision not to address their MPR's, the buyers need to formally withdraw. If they don't, then they do not show for the closing, they are the ones who have breached. They must also show that they gave good faith effort to secure financing. I am assuming their agent didn't tell them that. Meanwhile, I have expenses and my property has been held up for over a month. Someone will pay.

The garage door on 2/14/2015 after closing became jammed in the down position. It is not the lock but just jammed shut. My boyfriend's only means of entry and exit is from the kitchen door to wheelchair ramp into the garage and then turn right to exit the vehicle out in driveway. He has heart failure and COPD and has been instructed that no exertion... Ruth said it is of non-emergent situation. She said she had called several vendors with no call back. I called her again at 12:30 and was told the same thing. It would be an emergency if it was my car locked in the garage cause I would drive through the door with this kind of response.

He promised to sell our house. He told us how much we should sell and we agreed to it! He said he had a professional photographer and he didn't! The pictures were terrible! We had to ask to take some down and after he did, he got upset and didn't answer our calls. He only had five showing in 4 months. He finally sold our house without an agent.

I am currently dealing with one of your agents, Gary ** , in a cash for keys deal that has gone absolutely horribly. Gary appeared on my doorstep on New Year's Day stating that the bank had purchased my duplex at auction and he could negotiate a cash for keys deal with us. My boyfriend, Manny, got a hold of Gary on the following Wednesday, January 7th.
On that day, Gary provided information on what the bank was willing to do. Because I know he'll bring it up and repeat himself over and over again (as he did that Thursday with me) the deal the bank presented was $2k to be out by the 26th of January. We declined that offer and requested $3k. On Thursday, January 8th I had my first conversation with Gary in which he was rude, spoke over me, and just constantly repeated himself over and over again stating how we had not agreed to the first agreement. He made it clear he had been dealing in these types of transactions for 20+ years and how we would be evicted. The problem arose when I stated I didn't agree with the bank stating my agreement was completely contingent upon my neighbor agreeing as well. I wanted him to go back to the bank and make this clear, regardless of the fact this is a duplex, my neighbor willing to move or not move has NOTHING to do with me and my family.
Let me also include here, I am currently 9 months pregnant and due February 16th. Moving was NOT part of my baby plan. I cannot move without this money. Again, during this conversation Gary's help consisted of telling me how I should help myself and get in contact with my neighbor to persuade him to agree. Someone whom I have NO relationship with and have NEVER had a conversation with in the 2 years I resided there. Gary made it seem like him attempting to contact my neighbor was very wearing and trying on himself, as he had tried twice already. He spoke over me and through me and never once made it seem as though anything I had to say was relevant. I received notice from Gary the next day, Friday January 9th, stating my neighbor had agreed. We made an appointment for Saturday, January 10th, for him to come over between 12pm-12:30 to sign the agreement.
Gary was at my house Saturday as planned. During this time I clarified that we would NOT have to wait until the 26th to be paid. That if we vacated early we would be paid as such. Gary stated that the check would be ordered Monday, January 12th and here by the end of the week. That we were to call him once we were out, he would come over and upon a walk through he would hand over such check. We said "Thank you" and he went about his way.
I reached out to Gary Thursday, January 15th and asked him if trash at the curb would be a problem for the walk through. It would be at the curb, clearly evident that it was to be picked up, so I didn't see that it should be, but I figured I should ask. His response was that we should wait until Tuesday. Since we had previously informed him that we would be moving out Saturday and wanted to do the walk through Sunday, this came as a surprise. Not to mention, because Gary had stated having the check here by the end of the week was no problem, I have already provided payment to my new landlord with the understanding they could cash said payment on Monday. I informed him that waiting until Tuesday wouldn't work because I needed that check to pay for my new residence. He NEVER bothered with any response.
Friday, January 16th, I text Gary and asked that he be at the house Saturday at 3pm to do the walk through. It was at THIS point he states the check is not here and it will have to be next week. He had ALL week to advise of the problem with the check and he WAITS until FRIDAY to state it is not here. He had a conversation with my boyfriend, Manny, in which he stated he would have the check sent over night and it would be here Monday, at the latest Tuesday and we could do the walk through at that point.
I contacted Gary yesterday, January 19th, at 9:13am requesting a 6pm meeting with him to do the walk through. I requested 6pm because, quite frankly, I do not feel comfortable being alone with him. He is rude and condescending and acts as though only he is relevant to anything. After 2 hours and still no response, I sent him an email. Gary picks and chooses when he wants to respond to anything and while I understand that a Realtor makes his/her own hours, being contacted on a Monday during business hours should NOT warrant 3+ hours to respond. When he did respond he was again, rude. He advised he could meet at 5:30, but he had no check. He stated he advised Manny that it would be here today (Tuesday) or Wednesday and to quote him, "Sorry, I can't give you something I don't have" after he was told had he just communicated the problem to us, we wouldn't be in this situation.
I could have put off my move another week and saved myself money on prorated January rent. He refuses to accept any responsibility in this situation at all. We are upset and he seems to be upset that we are, when he is truly the least helpful person I have ever come across. He was asked at 4:47pm yesterday if he had called the bank and what happened to having the check sent over night. He NEVER responded to that email either.
This morning I emailed him asking for a status update. I also called the law firm representing the bank, looking for help because I am so beyond frustrated it is ridiculous. After all of his talk about how the bank is processing the check and it's being sent I received an email at 10:28 am from his FANTASTIC assistant Patti, stating that the bank can't process the check without a completed W-9 from me and once they receive it, it will take 3-4 business days to get the check out. ARE YOU KIDDING ME?!?! So, Mr. ** has 20+ years of experience with this client and dealing with foreclosures and cash for keys deals, BUT HE DIDN'T KNOW TO BRING A W-9 WITH HIM ON THE DAY OF SIGNING THE AGREEMENT?!? And he has continued to maintain this check will be here today or tomorrow (his new story) yet, THE BANK CAN'T PROCESS WITHOUT A W-9?!?!
To say that my boyfriend and I are livid is beyond an understatement. I have never in my life dealt with someone who couldn't care less about how he represents himself. It seems that since I am NOT the one making him any money he has zero interest in trying to actually HELP. Which, since he also can't sell the duplex until the tenants are gone is especially puzzling. And while I am not making him money today, who was to say that I couldn't make him money tomorrow or the next? I also hold my real estate license and have worked in nothing but customer service positions and could NEVER imagine ignoring a customer or potential customer and being rude and misogynistic.
At this point someone, and I'm hoping it will be you, needs to call the bank and have them push the check processing through ASAP. I have done my part and per Mr. ** , having a check should not be a problem. 3-4 days is a HUGE problem and puts me in the position of possibly being without a home by the beginning of next week because, as Mr. ** pointed out to me during a conversation, I can't stay in someone else's dwelling for free.

I had been living in this apartment building for over a year, the last landlord never paid for the building when we were all paying rent so he went down. ANYWAY, Coldwell banker bought the building and generally wanted to sell it. In order to get us to leave, they took us to court. We just went to court (1-8-2015) and the judge told us we had 2 weeks to pack up and leave. The real estate agent Peter **, went behind the judges back and got the marshals to issue us a 3 day eviction notice and told us that we B.S.ed in court and that he doesn't believe us, and that they will change the lock on the building tomorrow and they're turning off the water and power in order to get us to leave. We are going into a shelter tomorrow in order to get out of this ridiculous situation. All because they want to sell a building.
Coldwell Banker Realtors Company Profile
Company Name:

Coldwell Banker

Website:

https://www.coldwellbanker.com/