Hospital Errors and Patient Death
Researchers suggest hospitals prioritize workers' schedules over times that are better suited to patients
10/02/2019
|
ConsumerAffairs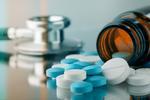 A new study conducted by researchers from Cincinnati Children's Hospital explored how hospitals determine the schedules for administering drugs to patients. Researchers found that the driving force behind such timing is not patient need. 
Instead, the researchers learned that many hospitals tend to give patients drugs on a schedule that best matches up with their employees' schedules, though this is oftentimes to the detriment of patients.. 
"For every drug, order times w...
More
Hospitals ranking lowest in a grading system have the highest death rate
05/15/2019
|
ConsumerAffairs

By Mark Huffman
Mark Huffman has been a consumer news reporter for ConsumerAffairs ... Read Full Bio→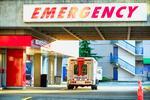 Being admitted to a hospital ranking lower for preventing accidents, injuries, errors, and infections could greatly increase your chances of not getting out alive.
That's a principal takeaway from the Leapfrog Group's annual Hospital Safety Grades. It found that patients in hospitals receiving a "D" or "F" grade were 92 percent more likely to die from an avoidable cause.
The report also found that patients in hospitals receiving a "C" grade were 88 percent more likely to ...
More
Sort By