Hospital Errors and Patient Death
Hospitals ranking lowest in a grading system have the highest death rate
05/15/2019
|
ConsumerAffairs

By Mark Huffman
Mark Huffman has been a consumer news reporter for ConsumerAffairs ... Read Full Bio→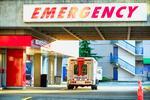 Being admitted to a hospital ranking lower for preventing accidents, injuries, errors, and infections could greatly increase your chances of not getting out alive.
That's a principal takeaway from the Leapfrog Group's annual Hospital Safety Grades. It found that patients in hospitals receiving a "D" or "F" grade were 92 percent more likely to die from an avoidable cause.
The report also found that patients in hospitals receiving a "C" grade were 88 percent more likely to ...
More
Certain precautions can drastically reduce the risk of ventilator-associated problems
05/24/2017
|
ConsumerAffairs

By Christopher Maynard
Christopher Maynard is a New York-based writer and editor who ... Read Full Bio→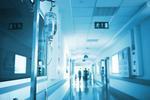 When it comes to certain life and death circumstances, hospital patients are often left with little choice when it comes to the care they need to receive. For example, being put on a ventilator to maintain breathing function can be the only real option for someone who has been in a serious accident.
Unfortunately, using these devices often comes with a risk of its own. Experts say that blood clots, lung damage, and ventilator-associated pneumonia – one of the most pervas...
More
Sort By