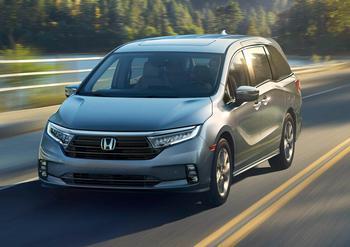 The fuel tank may overfill into the charcoal canister
Braun Corporation is recalling 1,258 model year 2018-2021 Braun-modified Honda Odyssey vehicles.
The fuel tank assembly installed by Braun may be susceptible to overfilling into the charcoal canister. If the charcoal canister fills with a sufficient amount of fuel, fuel may leak out.
A fuel leak in the presence of an ignition source may increase the risk of fire.
Braun will notify owners, and dealers will inspect vehicles. If evidence of a fuel leak is present, a new fuel ...