Consumer Complaints and Reviews

I bought an LG washer and dryer from Best Buy with extended warranties. The washing machine still works perfectly. The dryer however, is a piece of crap; after not even two years the steam function ceased to work. I contacted the extended warranty company which sent out an appliance repair service based locally in Avon Connecticut. Upon looking at the dryer the repairman told me it wouldn't be worth the money to fix it and just to use it without the steam function. It would be too costly to them to repair. I can't tell you how disappointed we are after having a whole household of LG products 10 in total cleaning the kitchen and laundry room. I don't blame any of this on Best Buy, however I do blame it on LG for not having a network to effectively repair what they sell. After repeated attempts to contact LG for almost 6 months we finally gave up. Do not recommend LG washer and dryer.

I purchased my LG DLGX3551 in April 2012. The gas dryer now stops and starts on its own, and freezes when it stops, meaning I need to shut down dryer and start again and it may or may not work. I called LG and they tried to sell me a ~$380 service plan that would cover parts and labor for 1 year. But in the fine print, if the repair person determines it will not be cost effective to repair, they will charge me $100 for the diagnostic work on the dryer and refund the difference.
When I asked what would be deemed too expensive to repair I got a whole host of answers from reps basically from, if the dryer parts are not available because the model is too old... but since mine is 4.5 yrs old shouldn't be a problem, to we didn't know how much our parts or services cost, we rely on the repair person to tell us. And no we don't know what parts they carry with them or how much the repair person will charge per hour, and if I'm charged another service fee if the repair person doesn't gave the part on hand.
Bottom line after I spoke to the supervisor, if the cost exceeds the price I pay, it's deemed too expensive. But if it was a $25 part and one trip, they'd make $180 off the deal. So it's insurance except they do not want to accept risk. So buyers be aware that their service support is a joke and either yes a local technician you trust or watch some YouTube videos, figure out the problem, order the part and install yourself. Otherwise it's better to buy a new dryer by a different manufacturer that is reliable and if they offer a real warranty, read thoroughly to ensure you do not encounter "fine print" which could make buying a warranty idiotic.
Each person on the phone I spoke with at LG was almost not understandable due to language accent, and repeated words from a script. Then the supervisor told me I was lucky they were "there for me and spending their time on the phone with me when they don't have to since the unit is out of warranty." No joke that's what I was told. I called local techs and they said they refuse to work with LG warrantied problems too... now I know why. Doing my homework and buying a reputable brand dryer and LG is on the permanent never buy list.
What is most disturbing is many people would not have realized their scam of a "service warranty" they offer is a scam - it's unethical and they should be called out on it so no consumers fall for their deceptive practices. Maybe a lawyer can do a class action lawsuit. I'm sure there are many unlike me that trusted LG repair warranty would not be rescinded if it exceeded the price of the warranty. My order number below is with a retailer, not LG. I'm leaving for verification purposes but this issue is with LG, not the retailer listed on the invoice I've submitted to this website.

I have never been more appalled and disgusted with a company and customer service in my life. Last night while doing laundry, my LG electric dryer of the last 4 year, the cord connecting in the back of the dryer caught fire and melted. Thank goodness we were home and the dryer shut off with no further damage to the house other than the wire and casing in the back of the dryer completely melting. I called the customer service line to let them know what happened and the lady sounding like she was reading from a manual telling me that I had to set up a service call which I understood. Then she tells me that I have to pay over $275 upfront for repairs before they will send anyone out.
I told her that the malfunction was not my fault that there is a defect in the product and she said unfortunately unless I pay upfront they can not send anyone out. I told her to send someone out and if the repairman somehow found us at fault we would pay then, but before he came out to look at it. How do you charge someone for a repair that they haven't even seen yet to know what needs to be fixed. How do you charge someone upfront for a repair that was a manufacturer's defect? A defect that could have burnt my house down or worse killed my entire family had we been sleeping. For safety measures I had an electrician come out to the house the very next day to ensure it wasn't an electrical issue on my end and he even said it's wasn't anything from the house end, that it was an internal issue with the dryer.

It does a super job on everything. It often completes much sooner than the amount of time it displays because the sensors work so well. This is a great dryer. I highly recommend it. My clothes are ready to wear when they come out of this dryer. I can't praise it enough.

My LG dryer is a standard front loader no frills dryer that was relatively inexpensive when purchased over 3 years ago. The appearance rating was simply because it is pretty basic BUT for the money this dryer EXCEEDS expectations when it comes to reliability, performance, and value hence the superior rating in those areas. When it comes to dryers Bells & Whistles DO NOT improve performance, reliability, and definitely not value. My LG washer and dryer were purchased over 3 years ago as a brand new set from HHGregg in my area. I was told by the salesperson all the reasons I should upgrade and CHOSE not to. I have NEVER had an issue with the reliability of either. They work just as well if NOT BETTER than their counterparts that were 3x their cost.
How do I know I can trust these reviews about LG TV?
668,037 reviews on ConsumerAffairs are verified.
We require contact information to ensure our reviewers are real.
We use intelligent software that helps us maintain the integrity of reviews.
Our moderators read all reviews to verify quality and helpfulness.
For more information about reviews on ConsumerAffairs.com please visit our FAQ.

I just bought a pair and am still in the process of evaluating them. The styles are nice. I just think they are pricey. I also understand that the way they are manufactured or because they are front loaders, people complain about smell in the rubber and suggest they be left opened after each wash. No one like to the their washers with their doors opened.

It looks good, performs well, and comes with a good warranty. It has advance functions on it, and they all actually work as indicated. I've even used it when I couldn't get to the cleaners for my nice table linen. I was a bit skeptical; especially when the label said "dry clean only". Now, I don't even bother taking my nice holiday and table linen to the cleaners. I save both time and money and let LG do the job!

It's just a truly functional dryer without any issues, going on six years of service. Does a good job every time. All dryers today have multiple settings that the older models didn't have. This LG dryer has those too but they remain practical settings for any material you may want to dry in it.

The dryer is efficient however, the front loader filter that is located inside the door, requires constant monitoring for tears and dismemberment of the felted seal. This prevents the dryer from either being more efficient or rendering a timely and efficient manner in drying the clothes. We have noticed that when we attempt to fix the felt, and a proper seal is achieved inside the dryer, the clothes dry quicker and more thorough.

It is brand new so it works perfect. Loving it. This machine has all the bells, and this new technology is really awesome. I love the way I can dry using steam setting, or I can just dry towels. And sweaters are so easy to do with the rack, truly great machine. I also love the way it plays a tune when it is done with the load. Cute.

My dryer is 3 months old and has never worked. I have a backup of 8 giant garbage bags of dirty clothes because the drying takes so long. (The 4 yr old washer is fine.) The LG repairman says maybe it's the venting but the venting man (when one can be found) says the venting is clear and correctly installed. I have spent days on the phone seeking service!
I can only run the dryer on its timer, or else it will quit in about 4 minutes. When on its timer, every 20 minutes I have to open its front door, let out humidity, have an extra washcloth to wipe out moisture and lint from around the front door. This seems to show me that the interior is not designed to let moist air out. Heat goes out the vent but not moisture and lint. Current laundry is still damp after 3 such 20 minute cycles. Because of its recent cost I cannot afford to replace it. You should not have to experience this. Whatever happened to LG?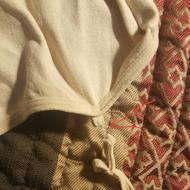 Dryer LG DLEX3250W ruins my clothes. The lint filter on this model is defective. We even purchased replacement parts and within a month the same thing happened again. I have to use duct tape to hold the lint filter in place. I have ruined 100's of dollars worth of clothing. The clothes get caught on the end of the lint filter and twist until ripping. Items with straps, sheets, sleeves are the most common to get caught and ripped. I am very disgusted that this has not been recalled and a fix has not been made. I spent a lot of money on this dryer and very dissatisfied!

We purchased this dryer from Lowes in Round Rock Texas in February 2016. It was functioning properly until about a month ago. You would hit the power button, select your cycle and hit start. It would chirp and die immediately. A tech came out, said it needed a board. He ordered it and it came in and was replaced. Worked for a day or two and did exactly the same thing. He then stated that the power from the breaker box to the plug had some sort of power fall off.
I called the electrician who verified no issues with the power. The LG Tech came back, the problem was not fixed and he stated the same thing. I called the electrician back. We changed out the breaker and the plug. Everything was working as needed but the dryer still would not start once the start button was activated. The tech is coming back tomorrow to check the system. I will repost if we are not successful. For a dryer that costs $1200 this is simply unacceptable.

Bought a LG Dryer instead of a Maytag this time and I am so disappointed in myself in doing so. The dryer filter will not completely seat and it has caught clothing on the corner and now looks like I have a little melted corner now also. It has damaged several articles of clothing. I did vacuum it out just in case to no avail. You have but one job and that is to put out a safe and dependable dryer and have failed to do so. For verification my model number is: DLE3170W. S/N: 505KWFNOF771.

DLE1501W - I am getting use to this new dryer but I do have one complaint. It will twist up sheets into a ball. I have to catch it and remove sheets and unwind so they will dry. I have tried a small load as well as a big load and the same thing happens all the time. Otherwise, I'm getting use to this new stuff. It doesn't seem to dry as quickly as my old dryer, maybe that's the new HE.

Dryer failure. No technical support or ability to retain such through customer service. Better advice with Google to get questions answered. As for LG products, never again. Maytag I'm coming back, sorry for straying away.

This dryer has ruined our clothing. I get so upset every time I use it, the damage it does is upsetting and ruins my day. The clothing gets stuck on the stupid lint filter because it will not go in completely, it sticks up on both ends just enough to damage clothing by twisting it until it breaks. I will never buy another LG product again, and I will be sure to spread the word. This dryer was expensive, I bought it because I expected it to dry our clothing without damage. I am so disgusted with the flaw in the lint filter.

My first set I had for 6 years before moving, fantastic machines, no repairs. 6 people in home so lots of washing. Moved and bought a new LG set. At exactly three years the motherboard of the dryer went out. I bought a new dryer and I am happy again (was $535.00 to repair 3 year old one so I bought a new one). I have been extremely pleased with my LG washer and dryer. The only other brand I would buy would be Whirlpool.

I purchased an LG dryer in March 2015 due to the great ratings and owning a lot of LG products. Within a year I started having trouble with my dryer: no heat. I called several times and customer service said it wasn't their unit. They said it was my venting system or electrical. Had someone come out. Nothing wrong with electrical. Tore dryer apart. No lint nothing plugged from lint basket to outside vent. Finally after 5 months they honored their warranty. Took repair company 3 weeks to fix the dryer. Heater and sensor replaced. Not even 6 loads later same issue. So I called corporate office where I was told they were not going to fix my dryer nor were they replacing it. I am not a happy customer. Save your money and purchase a kenmore. I WILL NEVER own another LG product again. They can't stand behind their products. I gave them a 1 star rating because you cannot give them a -5 star rating.

The front loading washer and dryer have a tendency to pull threads and tatter clothes. Have been unable to find any snags or loose parts in the machines, but it continues to tear up our clothes and linens. The machines are a year old and have just started doing this. May need to switch back to our old brands of machines. Went back to place of purchase and they shrugged their shoulders and said this is a recurring problem. Their suggestion was to call a tech and spend $250 for a service call.

I purchased an LG dryer, model # DELGX7188WM, a few years ago. Recently, I noticed it smoking and quickly unplugged it. After calling LG, their response was they could schedule a repair call but I was responsible for all costs. I replied that I am perfectly capable of scheduling a repair appointment. I found LG to be of no help and I will never purchase another of their products and highly recommend anyone considering any of their products to consider the lack of product and customer support LG provides.


I purchased a DLEX3250W model LG dryer in December of 2014. I have had problems with lint screen since early on. The screen does not fit its holder and clothes will catch on the corner and twist when drying causing the clothes to wrinkle terribly. During Memorial weekend of the year (2016) when drying towels, the dryer stopped heating. When I contacted the LG technician, I was very disappointed with the fact that I could hardly understand him, and he did not seem to know anything except what he was reading. He said that it may be the electric plug and we probably needed to call an electrician. We tested the plug and it was fine. He also said something about lint buildup and that was untrue. We ended up purchasing a new Maytag dryer since we had family up for the weekend. I am very disappointed in this purchase and will not buy another LG product again.

We are in our 8th year of ownership of an LG model DLG7188WM and it has stopped working for the 8th time. We had 3 repairs in the first 2 years and had no luck getting LG to replace the unit as the problem was always the same, a defective drum and back panel. This happened 4 more times. Luckily the placed where we purchased offered us a free extended warranty due to all the issues. Now the unit has seized and will probably need replacing. Our LG Washer which was bought as a matching set has worked but suffers from moldy smells even though we leave the door open and routinely clean it as recommended.

Sears said it would be an easy conversion from Natural Gas to Propane. Sears ordered the conversion kit and it arrived two days before the LG dryer. The problems began with the single half page instruction page. The details as to how to access the dryer's internal parts don't match up with the dryer I ordered.
When I explained this to LG's customer service rep he replied that "it's a generic dryer and we don't encourage homeowners to do the LP conversion no matter how competent they are as general contractors. Can't help you, but to ask you to take the dryer to Marina, CA to our nearest appliance rep." Why couldn't they just suggest it go there first before delivering it to my home?

My parents' LG dryer had a gas leak from the dryer's faulty valve that almost killed my family. The house smelled of gas. This is very common with the LG dryers according the repairman. LG acknowledged that this has been an issue with many other models but not the DLG2302R, so they won't fix it.

The LG-WM3997HWA washer's drain system is bad and the dryer doesn't dry! I spoke to a couple of LG's support people and the first one sent out a repair person because the machine doesn't dry. The repair person found nothing "wrong". I called again because the machine still didn't dry and LG was again going to send out a "repair" person... I then called the repair person and he said these machines never dry and that if he came again, he would just check the specs and the specs were correct. So I called LG's support people again and this time the lady told me that the machine only dries to 90%. In point of fact, it doesn't really dry. I tried it using half the wash load and I think that after hours of "drying", it was wetter than when it first came out of the wash. I now have to buy a dryer. I have been trying to dispute this with Goedeker's the company that I purchased this machine from, but their policy is once it's delivered, it's yours.
It makes no sense to me at all that they sell a washer/dryer that doesn't dry. I have used these kinds of machines in Japan and they work perfectly. It does take hours, but the wash comes out dry at the end and you don't have to remove half the wash to get it that way. Also your design for the machine's drainage is horrible. To have the water drain out so close to the floor makes no sense. I used a flat tray to catch the water, but it is virtually impossible to control the flow and most of the time, it makes a mess. This is probably the worst appliance that I have ever bought. At this point, I now have to buy a dryer to put on top of the machine because the reason I bought it in the first place is because my laundry room is tiny. The point is that they should not be selling this machine and the public should be warned not to buy it.

My friend and I both purchased LG dryers and we both have the same problem and can't figure it out. Our dryers have a funny musty smell when we dry our clothes. Has anyone else had this problem? Also, my washer is way too rough on my clothes and I don't want to wash everything on a delicate cycle. I haven't contacted LG yet, but just wanted to know if anyone else has this problem before I contact them so I could have some reviews to back me up. Thank you.

Purchasing the matching LG washer and dryer was my first LG appliance purchase - and it will be my last. I have usually purchased appliances by Kenmore or Maytag and would have the appliances for years before they had to be serviced. However, that has not been the case with the LG 7.4 cu. ft. Gas Dryer with Steam in White, Model # DLGX3571W. I purchased the dryer on June 27, 2015 and it was delivered July 2, 2015. About a couple of weeks ago, I noticed that the clothes were not drying after a full cycle. The first time, I increased the drying time and made it more dry, still the clothes did not dry. Finally, after the third cycle the clothes were dry. Since that time, it has taken several drying cycles to dry one load of clothes. I can't imagine how this will affect my gas bill.
Because the dryer is only about 6 months, I requested a new dryer. I figure that if I started repairing a dryer that is only 6 months old, I'll be repairing it forever. But I was told by a very condescending executive manager, Cortel, that I would not get a new machine because that is not how it works. I tried to rationalize with him and told him that I was willing to have a service tech check the machine, but if there was a problem I didn't want it fixed, I wanted it replaced with a new machine. That was like talking to a wall. So my next step is to file a complaint with the President of the company. I would caution consumers against purchasing Model #DLGX3571W in particular and in dealing with LG in general because of their unwillingness to be fair to their customers.

We have several LG products and have been pleased, However, our Dryer stopped heating and running after 4 minutes. We cleaned all areas, called customer support and the agent's language was so poor, almost impossible to hear/understand. We told her the code that came up eel and she said it was mostly sensor thermostat. We looked in the manual and nothing to help other than to say if we saw this code to unplug and call someone. We are educated adults and tried to google for help but nothing came up. Finally called repair person, he saw code and said all you needed to do was take back off and reset red button, I am very angry because that cost us 215.00. That info should be in the manual. Shame on you. We should be reimbursed.
Compare Washers and Dryers
LG Dryers Company Profile
Company Name:

LG TV

Year Founded:

1958

Country:

Korea Sout

Website:

http://www.lg.com/