Our promise. We provide a buying advantage with verified reviews and unbiased editorial research.
About Starkey Hearing Aids
Starkey is a privately held, global hearing technology company headquartered in Eden Prairie, Minnesota. Founded by Bill Austin in 1967, Starkey is known for its innovative design, development and distribution of comprehensive digital hearing systems. Led today by President and CEO Brandon Sawalich, Starkey is the only American-owned provider of hearing technologies. The company has more than 5,000 employees, operates 29 facilities and does business in more than 100 markets worldwide.
Pros & Cons
Pros
State-of-the-art technology
Thrive Hearing Control app
Styles for all levels of hearing loss
Cons
Not always covered by insurance
Bottom Line
Starkey Hearing Technologies develops hearing aids under three brand names. Starkey manufactures 10 different styles of hearing aids for all levels of hearing loss.
Starkey hearing aids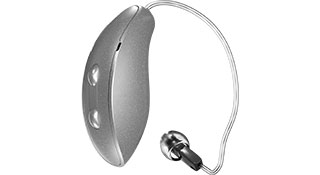 Starkey Hearing Aids
Genesis AI
Contains technology that creates personal adjustments to fill in for your unique hearing impairments. Devices sit completely in the ear and claim to offer all-day rechargeability. Made to withstand moisture and drops.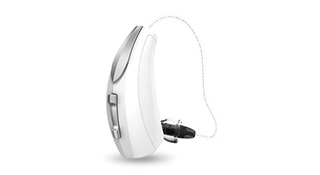 Starkey Hearing Aids
Evolv AI
Most advanced hearing aid technology and sound in Starkey's lineup. Integrates with Thrive app to give you full control over features, like fall alert and reminder alerts. Available in BTE, RIC, ITE, ITC and CIC styles and different colors.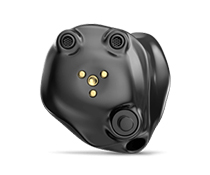 Starkey Hearing Aids
Livio Edge AI
Designed to automatically adjust to different sound environments. Compatible with OrCam MyEye, making it a good pick for those who are also visually impaired. Includes fall detection and alerts.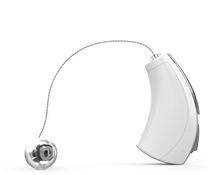 Starkey Hearing Aids
Livio AI
Integrated sensors and artificial intelligence improves clarity, even when the speaker is wearing a mask or in rooms with background noise. Available in ITC, ITE, RIC and BTE models. Features Healthable Technology.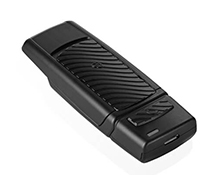 Starkey Hearing Aids
SurfLink Mini Mobile
Connects any mobile device with Bluetooth technology to stream phone calls. Compatible with the SurfLink Remote Microphone 2.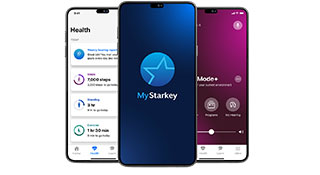 Starkey Hearing Aids
My Starkey App
Syncs with your hearing aids to provide easy adjustments from your smartphone. Use the app to change the settings and volume, stream music or phone calls and track the location of your hearing aid devices, along with an array of other services.
How do Starkey Hearing aids work?
Start by visiting your local audiologist or hearing professional to find out if you're a candidate for Starkey hearing aids. Your health care professional can help you pick the best style of hearing aid for your lifestyle and level of hearing loss.
Some of the most popular models of Starkey hearing aids include:
Receiver-in-canal

For mild/severe hearing loss
Easy adjustments
Discreet design

Completely-in-canal

Custom-made
For mild/moderate hearing loss
Virtually undetectable

Behind-the-ear

Easy-to-use buttons/dials
For moderate/severe hearing loss
Discreet design

In-the-canal

Custom-made
For mild hearing loss
Multiple technologies available

In-the-ear

Custom-made
Easy adjustments
For mild/severe hearing loss
What features come with Starkey hearing aids?
Some of Starkey's hearing aids come equipped with state-of-the-art technology that allows you to stream music and phone calls. These hearing aids also let you use the Thrive Hearing Control app to control hearing aid settings from your smartphone. This controls three main settings:
Hearing Performance controls sound quality and clarity with speech enhancement features and noise control. It allows you to create presets for regular settings.
Healthable Technology keeps track of your steps, daily activities and social engagement. It comes equipped with a fall-detection feature and heart rate monitoring.
Information Assistance lets you ask the Thrive Assistant questions to troubleshoot issues. You can request remote adjustments to your hearing aids without needing to schedule an office visit, and the app can even transcribe conversations to your smartphone.
Starkey hearing aids require a four-month adjustment period. This process of reacclimating to certain noises can be strenuous on the brain, especially if your hearing has been declining for a while. Your Starkey hearing aids could require several adjustments, so the company recommends staying in contact with your hearing professional during this period.
How much do Starkey hearing aids cost?
The cost of Starkey hearing aids varies based on the model and features. Most hearing professionals offer hearing aid payment plans, so ask your local audiologist about payment options. You could qualify for free hearing aids or a discount through:
Your union
Your employer
Veterans Affairs benefits
Your insurance provider/HMO
A local charity
You could be eligible for partial or full coverage through Medicare or Medicaid. While most Medicare plans don't cover hearing aids, you might receive benefits if you're Medicare Advantage plan member. Medicaid often covers hearing aids for adults and typically gives full funding for children's hearing aids.
Are Starkey Hearing aids worth it?
Starkey hearing aids are customizable and come in a variety of options. With the ability to easily adjust your hearing aids through the Thrive Hearing Control app, they're a great option for all levels of hearing loss. The company also creates a variety of styles to help fit every person's preference for appearance and comfort. If you struggle with hearing loss, Starkey hearing aids could be the right choice for you.
Starkey Hearing Aids Reviews
ConsumerAffairs has collected 293 reviews and 360 ratings.
A link has directed you to this review. Its location on this page may change next time you visit.
How do I know I can trust these reviews about Starkey?
4,308,422 reviews on ConsumerAffairs are verified.
We require contact information to ensure our reviewers are real.
We use intelligent software that helps us maintain the integrity of reviews.
Our moderators read all reviews to verify quality and helpfulness.
Review featured by Starkey Hearing Aids
Customer Service
Price
Staff
Reviewed May 12, 2023
I like that my Starkey hearing aids are Bluetoothed with my phone and it's very convenient. They have rechargeable batteries. I put it in a charger every night. I see my hearing aid person about every four months and they clean them. Starkey is easy to work with.

Response from Starkey Hearing Aids
Thanks for sharing your feedback. We're glad that you're happy with your hearing aids!
Review featured by Starkey Hearing Aids
Reviewed Aug. 13, 2022
I have a high-frequency deficit. I had spent 17 and a half years in the underground coal mining industry around heavy machinery. Using no hearing protection back in that timeframe caused a high frequency loss in the 4,000 Hertz range in my left ear. I also developed tinnitus in my left ear. When I started using these hearing devices, we got them adjusted so they adjusted the sound levels in the frequency where I've got loss at. I started hearing things that I haven't heard in a long time.
For instance, a lady's voice is a higher pitch voice than a male person's voice in most cases. So there were times that my wife would be talking to me and I would tell her that I didn't hear her because parts of what she was saying was in the frequency range that my hearing deficit was in. The devices have helped with that a lot. I like the fact that whenever I get a phone call, I can hear it. It works great. I'm fully satisfied and happy with them.

Response from Starkey Hearing Aids
It's wonderful to read that your hearing aids are already making a difference in how you're connecting with your loved ones. Thank you for taking the time to share your kind words.
Page 1 Reviews 0 - 5
Reviewed Sept. 9, 2023
I have some tinnitus and the audiologist chose the newest model of Starkey hearing aids for me. I got the ones with the full ear mold and so far, there are some good and bad things about them. I'm not sure that I like the full ear mold, so next time I go in, I'm going to talk to them about it. My head feels full all the time and sometimes, I get a feedback with my hearing aids. They go all the way in the ear but I pull them out a little bit so I don't feel like my ears are all occluded. My husband has the same thing and he likes it. I put the hearing aids in at 8 o'clock in the morning and I don't take them out until 11 o'clock at night when I go to bed. I charge the batteries every night and their charge lasts for a long time, so I'm very pleased with that.
The hearing aids connect to a cellphone and has Bluetooth, which I love. The sound is very clear when I do Bluetooth but occasionally, especially with the radio, I get some fogginess. I've changed them to different backgrounds, which you can customize when you go in the Starkey app. The hearing aids listen to the background and adjust it. I've done that but that doesn't seem to help too much, so I'm not fan of their app. I tend to use my phone to control my hearing aids more than the app. It's much quicker and easier. Also, for some reason, the app doesn't always pick up my hearing aids. But nothing's perfect and other than that, I like my Starkey hearing aids.

Response from Starkey Hearing Aids
Thank you for taking the time to leave your feedback, Joyce.
Thanks for subscribing.
You have successfully subscribed to our newsletter! Enjoy reading our tips and recommendations.
Reviewed Aug. 9, 2023
I came across Starkey Hearing Aids from my insurance. I have the Federal Employees Blue Cross Blue Shield plan, and they do not pay for hearing aids. But they said that they had an outside contractor, Starkey, that would reimburse me up to $2,500. The hearing aids that I bought were the brand-new, top-of-the-line ones that were 6,000. But because of my insurance, I was considered a member which means a reduced price. The hearing aids were 3,000 which I had to pay up front. And the lady that I worked with helped me fill out all the paperwork that needed to be submitted. I'm just waiting for a check to see. It was a good deal.
I hear things that I never knew made a noise. However, I've been having some problems with the hearing aids that because it's the newest product, there are still some kinks in there. I lost hearing in the left hearing aid. It wouldn't come on. So, I had to send it back. And I got an appointment. It's next week that my hearing aids should be back and adjusted, and working fine. I couldn't ask for nicer people. I'm 81, and I told both the receptionist and specialist who worked with me, "I'm gonna be your problem child." Lo and behold, I was, because I started having problems with the hearing aids.
My only complaint is the app, which doesn't wanna hold in on my phone to adjust it. And I have to keep uninstalling and re-installing it to get it to work properly. They would tell me to do it and it would work fine. But the minute that I load that app, leaving it on and going to something else like to answer a phone call, it would lose itself and it wouldn't be there anymore. But the hearing aids themselves are great. They're easy to put in.

Response from Starkey Hearing Aids
Thanks for sharing your feedback.
Customer Service
Price
Staff
Reviewed May 11, 2023
The rep from Starkey was very nice. I really like her, and I prefer her over any of the others that I've come in contact with. She's very professional. She seems to know how and what these hearing aids do. She knows the product really well. My hearing aids go behind my ear, and the bud goes into the ear. They made things much better because now, I can fully participate in conversations, which I could not do before. My husband has a pitch in his voice that I was able to always hear. So, I could always understand what he was saying. I would just look at him and say, "Am I supposed to be answering something here or what?" He would nudge me and say, "Oh, yeah." I'd answer. I don't have to do that anymore. As a matter of fact, when he talks, I have to turn my hearing aids down.
Also, my hearing aids made things a lot easier. When I visit my kids and they're watching the TV, their sound system is different than my sound system, and I can still hear what's going on on the television. Plus, I am able to keep up with the conversation in the room. They've been really good. With the first hearing aid that I had, I would have problems here and there. I had to send them in because I was getting a lot of feedback into my hearing aids. Now, I was a little disappointed that they charged me for that because I hadn't had the hearing aid that long. The ones that I have now worked a lot better than the ones that were being repaired. So, in between the time that I got the repaired ones back, I got talked into buying better ones.
I ended up spending another $5,000, and they didn't credit me for the repair of the other hearing aids. They just kept the other hearing aids and said that they were gonna be giving them to disadvantaged people. As far as the representatives, they did a really good job. If people need it, they could try a pair of hearing aids and see what a difference it makes in their lives. Starkey has a good program to do that with.

Response from Starkey Hearing Aids
Thanks for sharing your kind words. We're glad that you're able to #HearBetterLiveBetter.
Customer Service
Price
Staff
Reviewed April 27, 2023
I've been with Starkey ever since I've had hearing problems. I went into a place here in Marble Falls that was Starkey, and I talked to the guy there and told him I had bad hearing problems. I said my dad did too. My dad bought hearing aids that stayed in the dresser drawer, and I told the guy, "I don't want to wear mine in the dresser drawer. I want to wear them." He said, "Well, I can fix you up." I have all the respect in the world for him. He got me started on Starkey, and then as I got to hearing better and technology improved, I got newer ones and newer ones. The reps are great. They call to check on me and to remind me of stuff. They're not like telemarketers. They're like normal people and they talk to me like normal people.
I've been struggling the last couple of years with the hearing aids I had. I had to piece together what people were saying and I needed to really look at their face to be able to have a conversation. In a room full of people, I was isolated even though I could hear everything. I went in to get my hearing aids adjusted, and the girl said, "I got something for you." She gave me these new ones. The cost is outrageous, but quality is the best of it. I can now carry on a conversation with my family and my wife. I still have problems and they still need to speak clearly, but it's like a whole new world. I'm a different person all together.

Response from Starkey Hearing Aids
Thank you for sharing your experiences, David. We love reading that you are really receiving the benefits of wearing your hearing aids.
Customer Service
Price
Online & App
Staff
Reviewed April 18, 2023
I hadn't been able to hear out of my right ear since 1980 and my left ear was getting worse and worse over the years. Now, I can hear well out of both ears with my Starkey hearing aids in. It's hard to tell what direction sound comes from, but I can hear it. I like the hearing aids. I was having a lot of problems with them to start with, but lately, they're doing good. I've had to send them back to the shop four times in the past two years. The battery that wouldn't last very long. Another time, the one on the right quit working. I sent them off, and they repaired them every time. The warranty took care of everything. It hadn't cost me anything.
The translation part is cool. I like the idea that it has a GPS so that I can find them. I also have the thing that you can put on your TV so that my TV goes straight to my hearing aids. I teach at a school, and if I want to, I can set a setting that it automatically goes to when I go there. When I go to church and if I want a different setting there, I can set it. It automatically does that without me making any changes. When I'm driving, I put my phone in my pocket and it goes straight to my hearing aids. It started picking up the car noise and everything got louder. It started amplifying the outside noise every time somebody would call. I called Starkey and the rep told me he could fix the problem. He asked if I had my charger with me. I didn't because I was at work and I was supposed to call him back but didn't.

Response from Starkey Hearing Aids
Thank you for taking the time to share your experience with us. We appreciate your feedback.
Reviewed Sept. 19, 2023
We decided to get hearing aids so I could hear. I've had hearing aids from the VA. I've had hearing aids privately, and I have hearing aids from Hearing Lab. I'm not excited about the Hearing Lab, but I like to wear them to hear. A lady from Hearing Lab told me what to take, and I got Starkey hearing aids. I'm not excited about them, and I paid a hell of a lot for them. If I need something to hear, I wear it. I don't care if the hearing aids sit in my ear. I've also had two malignant melanomas very close to the ear, and I have different size crowns for my hearing aids, and I have custom-made things for my hearing aids. I go back regularly to my hearing aid audiologist. She adjusts my hearing aids, and she tries very hard to take care of me.
I have different settings on the hearing aids for private, and restaurants, and sometimes at theaters. Sometimes, I can't talk to people because I miss a lot, and other people with hearing aids tell me the same thing. I think it may be because I have wax because of what they did to my ears. These are rechargeable hearing aids and I've only changed batteries once. I have had these hearing aids for just a few months.

Response from Starkey Hearing Aids
Thanks for sharing your personal journey, Haskell. If there's anything we can do to improve your experience, please don't hesitate to reach out.
Reviewed Sept. 19, 2023
I have the restaurant, personal and other features on my Starkey hearing aids and it also has the Bluetooth option. The design is good but on my left thumb, I have a problem putting my hearing aid on my left ear sometimes. But the fit is good. It's fairly small and could be smaller yet so they don't see it in the back of your ear. You can't tell you're wearing it. I enjoy it and the only problem I have is the wax buildup. I have to deal with that once in a while. The microphone gets clogged. It's small but the little bit of wax affects it. Cleaning is easy or I replace the piece. There's a little thing you pop off and you put a new one on.

Response from Starkey Hearing Aids
Thanks for sharing your feedback, Robert.
Reviewed Sept. 18, 2023
I got rechargeable hearing aids. It feels like there are earplugs in my ear when I wear them. The battery lasts about 30 hours and I put them on a charger every night. They're supposed to be able to be paired to my phone so I can answer phone calls. But they keep telling me that I have a cellphone carrier issue which is why I'm not able to pair them with my phone and have conversations through my hearing aid. Sometimes it works, and sometimes it doesn't. That's the biggest complaint. Other than that, these are easier because the battery life is longer. Plus, the casings are self-enclosed, so the hearing aids are not exposed to moisture. They allow me to hear especially in loud environments where I've had trouble hearing in the past.

Response from Starkey Hearing Aids
Thank you for leaving a review, Robert.
Reviewed Sept. 17, 2023
The hearing aids I have now are the AI 16. For the most part, I'll switch it to something like the streaming setting and then I sometimes use the meeting setting. I put them on in the morning and take them off at night and put them on the charger. Sometimes they do run out in the afternoon, so that would be after 8 or 10 hours. But during normal usage, I don't run out of charge.
They're fine but I mostly curse when I'm having problems syncing it with my Apple phone or other devices. If I wanna listen to some music, it goes to my television downstairs and I keep having to "forget this device" and then re-link it. Also, they're kind of invisible, which is kind of the point, but I have to remember to put them in and take them out. But other than that, it's a little easier that I don't have to put in like headphones and earbuds and things like that, especially when I'm at work. When the technology allows, I use Bluetooth to stream straight to my hearing aids and that increases my concentration.

Response from Starkey Hearing Aids
We appreciate your review, Phillip! We love getting patient feedback, and it's great to know that the features are helpful to you.
Reviewed Sept. 16, 2023
Starkey was the third set of hearing aids that I had. I saw it at the hearing department of Walgreens in Chicago. I put the hearing aids on and they worked very well. The nicest thing about it is I go to the audiologist who sold me the hearing aids on a regular basis and they check my hearing to make sure I have the right setting. The left aid I had before was bad and Starkey sent a replacement. That was simple.
The first pair I had lasted five years. I just bought a new pair. Every year, I spend more money. I paid 6,600 for this pair. I have the buttons. When I'm in a restaurant, I can put it in restaurant mode and it drowns out some of the ambient noise. I can change the setting and make it softer, louder, or normal. I have also it set up on my iPad and I can make changes right on my iPad. When I was a developer and I had meetings and there would be 25 people in the room, I used to fake it. My hearing aids have changed my life.

Response from Starkey Hearing Aids
Thank you for taking the time to share your feedback, Harris. We work hard to continue to improve our life-changing technologies to help everyone hear better and live better, so it is wonderful to read that your hearing aids have done just that.