Find the Best Mobility Scooter Companies

Compare Reviews for Top Mobility Scooter Companies

Pride Mobility
Read 60 Reviews

One of the largest designers and manufacturers of mobility solutions in the United States, their products include lift recliners, scooters and electric wheelchairs outfitted with the latest technology. Prices start around $1,699.

Afikim Electric Vehicles
Read Expert Review

Founded in 1971, Afikim Electric Vehicles is headquartered in Israel and is a manufacturer and international shipper of electric vehicles like mobility scooters. Online retailer prices start around $2,800.00.

Drive Mobility Scooters
Read Expert Review

Drive Medical is one of the fastest-growing global manufacturers of medical equipment, including mobility scooters. Their series of traveler and deluxe scooters are available worldwide. Online retail prices begin around $650.00.

EV Rider
Read Expert Review

EV Rider has been selling electric mobility scooters since 1996, and their lines of portable, luxury and recreational scooters are available to fit any mobility needs. Listed prices for their products start at $975.00.

Golden Technologies
Read Expert Review

Headquartered in Old Forge, Pa., Golden Technologies is a family-owned manufacturer of mobility solutions. They sell power chairs, lift recliners and mobility scooters. Online retail prices start around $900.00.

Hoveround
Read Expert Review

For more than twenty years, Hoveround has been providing mobility solutions like electric wheelchairs, stair lifts and electric scooters. Their products range from compact to luxury models. Prices start at $699.

Shoprider Mobility Scooters
Read Expert Review

Shoprider Mobility Scooters was founded in 1988 to manufacture and supply mobility solutions to consumers. Their wide variety of scooters range from compact to deluxe models. Online retailer prices begin around $600.00.

Solax Mobility
Read Expert Review

Solax Mobility is a manufacturer of lightweight, foldable mobility scooters designed for portability. Headquartered in San Jose, Calif., Solax products are sold globally. Online retail prices start around $2,000.00.

Rascal Scooters
Read 87 Reviews
Out Of Business

Part of the Electric Mobility Corporation, Rascal was a mobility solutions manufacturer that provided a line of scooters for consumers. The Electric Mobility Corporation and Rascal Scooters went out of business in 2011.
Key mobility scooter features
Maneuverability and stability
The main purpose of a mobility scooter is to keep the user mobile. This prospect, unsurprisingly, requires a delicate balance of maneuverability and stability to keep the user safe.
Wheels: Mobility scooters have either three or four wheels, though specialized models may vary. Three-wheel scooters (one wheel in the front, two in the rear) are generally lighter and more maneuverable while four-wheel scooters offer more stability.
Deck size: The deck, the platform on which the rider sits, is usually wider for heavier scooters to accommodate three or four wheels. As a general rule, a wider deck leads to increased stability.
Tiller: A scooter's steering column is called the "tiller." Smaller scooters have thin tillers that may be easier to turn but may be less stable than heavier tillers. Tillers for larger, bulkier scooters are thicker and thus more stable, but they can be harder to turn.
Adjustability and comfort
To fit users of all sizes with different needs, most mobility scooters can be adjusted to maximize user comfort. The degree to which each scooter allows for adjustment varies across models.
Seats: Most mobility scooter seats can be adjusted to fit users. Deluxe models tend to have more adjustment options, and some models can be outfitted with nicer, more comfortable seats.
Adjustable tillers: Some scooter tillers can be adjusted to different lengths to better fit drivers of various heights.
Adjustable deck: A feature that is most common in compact or foldable travel scooters is an adjustable deck. These can be lengthened or shortened to fit consumers.
Carrying capacity
Carrying capacity, especially for consumers who are obese, is an important concern to ensure rider safety.
Suspension: A scooter's suspension refers to the systems of shocks, springs, tires and inflation that connect the scooter to its tires. A stronger suspension can support more weight.
Seat size: A strong suspension will keep the motor from over-exerting itself, but a wider seat can also distribute more weight evenly and relieve some of the pressure on the rear of the scooter.
Wheels: Stronger suspensions often require larger wheels that make it easier to disperse weight.
Battery power
Electric mobility scooters require a charge for their batteries to help consumers stay mobile. Consumers who need to travel longer distances without recharging will need stronger batteries.
Voltage: As a general rule, the higher the battery's voltage, the more power it can supply to the scooter. Most scooter batteries have a voltage of 12, though larger scooters may require batteries with more voltage.
Ah: "Ah" refers to a battery's amp-hour rating, meaning how many amperes of power it can supply per hour. A battery with a higher Ah can last longer. Smaller scooters can operate on as little as 12Ah for short trips, but more powerful scooters that need to sustain longer trips and heavier loads may need closer to 20Ah or even 30Ah.
Warranties and service
Mobility scooters can be expensive investments, so consumers will want to make sure their vehicle is protected with a warranty. Customer support regarding delivery, maintenance or any general questions consumers may have about their scooter should also be taken into consideration.
Delivery and training: Some scooter retailers offer white glove delivery and training to new scooter owners. Consumers who are purchasing a mobility scooter for the first time can benefit from one-on-one training and the opportunity to have their questions answered.
Online support: Some mobility scooter companies offer online chat or other resources for customer support.
Warranties: Most scooters purchased come with a warranty, though each warranty varies across manufacturers. Consumers should always read their scooter's warranty to know what is covered.
Dealership service: Purchasing a scooter from a dealer that also offers local repair and maintenance is a popular option to help consumers maintain their scooters.
Price
When it comes to choosing a mobility scooter, features that fit the consumer's needs are more important than price. Nevertheless, price can be a factor for many consumers.
Basic vs. Deluxe models: Deluxe scooter models are often feature-rich versions of more basic models. Price-conscious consumers may want to consider which features matter most to them before deciding on a particular model.
Financing: Some retailers offer financing options for consumers who want to set up payment plans for their scooters.
Sales: Local mobility scooter stores and online retailers offer rotating sales on select makes and models.
Mobility scooter types
Travel scooters
Travel scooters are smaller scooters designed for portability. They can usually be disassembled easily to make them more portable, and some models even fold up for storage and transportation. They can sustain an average of 275-300 pounds.
Mid-size scooters
Mid-size scooters are generally heavier and more stable than travel or compact scooters. They can sustain an average of 300-350 pounds.
Full-size scooters
Full-size scooters can sustain more weight and usually offer more stability than smaller scooters, though they sacrifice portability. Most heavy-duty and deluxe scooters are full-size models. They can sustain any weight between 350-500 pounds.
Heavy-duty scooters
Full-size heavy-duty scooters are designed for the bariatric market. These scooters often have extra comfort features like wider seats. They can, on average, support 450-500 pounds.
All-terrain scooters
Full-size all-terrain scooters have larger wheels and higher clearance designed for outdoor use. These scooters also often have improved suspension for more rugged terrain. All-terrain scooters can support anywhere between 300-450 pounds.
Luxury scooters
Luxury scooters are feature-rich, deluxe scooters designed for comfort and power. They can come in heavy-duty and all-terrain full-size models. Carrying capacities over various models range from 300-500 pounds.
People who need mobility scooters
Elderly consumers
Most mobility scooters are marketed toward elderly consumers who have trouble getting around easily.
Consumers with obesity
Some mobility scooters are specifically designed for the bariatric market. Consumers who suffer from obesity can purchase scooters with stronger drivetrains and suspensions to carry extra weight.
Consumers with mobility problems
For consumers with general mobility problems, electric scooters can help them travel without contributing to joint pain.
Maintenance workers
A few companies manufacture scooters designed to transport materials. They often have platforms affixed to back of the scooter to carry loads of about 600 pounds.
Thank you, you have successfully subscribed to our newsletter!
We value your privacy. Unsubscribe easily.
Mobility scooter expert reviews

Golden Technologies, Inc. is a family-owned American manufacturer of mobility scooters, power chairs and lift recliner chairs. Headquartered in Old Forge, Pa., Golden Technologies began by building and selling lift chairs, and they expanded into the personal scooter business in 1996.
Companion series: Golden Technologies' Companion scooters are its luxury line. These three-wheel and four-wheel scooters are built for comfort and contain features like LiquCell™ seats, adjustable LED headlights and easy-to-use forward and reverse levers.
LiteRider™ series: The LiteRider™ series is Golden Technologies' full size portable scooters. The LiteRider™ Mini, Four-wheel and Three-wheel models can be completely disassembled for easier portability without sacrificing the heft and comfort of a full-size scooter.
Buzzaround series: Golden Technologies' compact travel scooters are the Buzzaround series. These smaller scooters can be completely disassembled quickly for easy transportation.
Patriot and Avenger models: Golden Technologies' heavy duty scooter models are the Patriot and Avenger. Each is designed for outdoor and off-road use. The Golden Patriot has a weight capacity of 400 pounds, and the Golden Avenger has a weight capacity of 500 pounds.
Warranty: Each scooter is covered by a limited warranty from Golden Technologies, though different models are subject to different coverages. These warranties are available for view online at Golden Technologies' website.
Best for: Golden Technologies is best for consumers looking for small, mid-sized or luxury mobility scooters.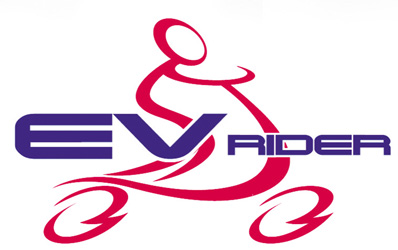 Founded in 1996, EV Rider is a scooter and power mobility manufacturer and part supplier. Their headquarters are in Fort Myers, Fla., and they ship not only throughout the United Stated but also to international locations such as Mexico, Canada, Peru, Australia, Guatemala, Israel, New Zealand, Spain and Uruguay.
Stand N Ride™: EV Rider's bestselling scooter is its Stand N Ride™ model. This lightweight scooter can be disassembled for easy transportation, and users can either sit down or stand up to ride it. Prices start at $975.00.
Royale series: EV Rider's Royale series of heavy duty scooters are feature-rich luxury models built for comfort and carrying capacity. The Royale 3 is a 3-wheeled scooter that can be upgraded to a Cargo model with a stronger suspension. The Royale 4 is a 4-wheeled scooter that can be upgraded to a Cargo model or a Dual model that fits two riders. Prices start at $4,275.00 for the Royale 3 and $4,415.00 for the Royale 4.
MiniRider: The MiniRider is a compact, simple scooter model that disassembles for easy transportation. Contact EV Rider for pricing.
RiderXpress: The RiderXpress is the only transportable scooter on the market with a full suspension for smoother ride on a compact scooter. Prices start at $1,399.00.
Transport: The Transport model is a transportable, foldable scooter designed for maximum portability. The Transport Plus model upgrades the Transport with working lights, a removable seat and a digital display.
Best for: EV Rider scooters are best for consumers who want the option to choose between transportable scooters or luxury models.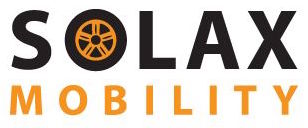 Solax Mobility specializes in lightweight, foldable mobility scooters. Headquartered in San Jose, Calif., Solax's products are sold through online retailers and authorized mobility sellers. Solax products are also distributed internationally throughout Australia, Japan, Europe, South America and the Middle East.
The Mobie™: The Mobie™ is Solax's basic model of foldable, compact scooter. Its lightweight and space-saving design makes it easy to take anywhere.
The Mobie Plus™: The Mobie Plus™ is the newest scooter added to the Solax line. It is foldable and, with a new release lever, it now unfolds in seconds without the need for extra assembly.
The Genie+: The Genie+ automatic folding scooter folds and unfolds with the simple touch of a button on its remote control. It can also be folded manually, making this scooter compact and portable.
Hercules lift: In addition to its foldable scooters, Solax also sells the Hercules Portable Automated Lift. This lift can help hoist the scooter into any vehicle and, like the scooter, can fold into a more compact size for easy transportation.
Accessories: Solax also sells its own line of baskets, chargers, cup holders, phone holders and traveling cases for consumers who want to customize their scooters.
Best for: Solax Mobility is best for consumers who travel a lot and/or need a lightweight, space-saving portable scooter.

Hoveround has been dedicated to providing mobility solutions since 1992. They manufacture and sell power chairs, and, though they don't manufacture scooters, they sell a diverse collection of them from other manufacturers. Hoveround's mobility specialists deliver purchases to consumers and acquaint them with their new power chairs or mobility scooters.
Scooter line: Hoveround sells Drive Mobility scooters. From compact travel models like the Scout series to the deluxe Cobra models, Hoveround lists prices starting $699.00.
Free DVD Information kit: Hoveround offers consumers a free DVD information kit. This kit provides valuable insight and information to consumers considering the purchase of a mobility scooter or power chair.
Clearance sales: Hoveround offers occasional clearance sales on its scooter models. These sales rotate as stock becomes available, so price-conscious consumers may want to check the Hoveround website regularly.
Delivery and in-home training: Hoveround employees personally deliver products to consumers' homes. After delivery, the mobility specialist will adjust the power chair and answer any questions consumers may have about their new mobility scooter or power chair.
Best for: Hoveround is best for consumers looking for travel scooters, heavy-duty scooters, luxury scooters and all-terrain scooters.

Afikim Electric Vehicles is a leading developer of mobility scooters, called Afiscooters. Afikim was founded in Israel as one of several businesses owned by Kibbutz Afikim in Israel and has since become an international manufacturer and seller of mobility solutions with dealers across every continent.
Afiscooter C series: The Afiscooter C4 and C3 models, available in four-wheel and three-wheel styles respectively, are Afikim's mid-size scooters. They include adjustable seats and tillers and have a weight capacity of 330 pounds.
Afiscooter S series: Afikim's full-size scooter series is the Afiscooter S series. It comes in three- and four-wheel models, the S3 and S4 respectively, and can support up to 450 pounds.
Afiscooter S4 Cabin: The Afiscooter S4 Cabin is an electric scooter that has a cabin for protection from harsh weather. It features a heater, seat belt, crutch holder and programmable control screen.
Afiscooter SE: The classic SE Afiscooter has become an iconic model among Afikim's fleet. Its steel chassis can support up to 500 pounds, and it is built for maximum comfort and efficiency.
Afiscooter M: The Afiscooter M is an electric scooter designed for maintenance and service workers. It has a platform affixed to the back for transport space and can haul up to 661 pounds, including the driver.
Best for: Afikim is best for consumers around the world looking for feature-rich, mid- and full-size mobility scooters.

Shoprider began its mission to provide mobility solutions to consumers in 1988. Shoprider scooters and power chairs are available through a carefully chosen selection of durable home medical equipment providers that prioritize customer service. Shoprider is headquartered in St. Carson, Calif., and their products are sold throughout the United States.
Echo series: The Echo line of Shoprider scooters are basic compact scooters. They are designed for travel, and the Echo Folding model can be folded and stored without the need for disassembly. They can support up to 250 pounds.
Other lightweight models: Shoprider offers numerous mid-size models like the Escape, the Hero, the Dasher and the Scootie. These are more feature-rich models than the Echo series like adjustable seats, decks and tillers. They can support up to 250 pounds.
Sunrunner series: The Sunrunner series is Shoprider's mid-size scooter line. They are feature-rich scooters built for comfort and stability. They can support up to 350 pounds.
Sprinter series: The Sprinter series is Shoprider's full-size deluxe scooter line. They are outfitted with deluxe captain seats, large wheels and strong suspensions. The Sprinter XL4 can support up to 350 pounds, and the Sprinter Dlx models can support up to 500 pounds.
Flagship: The Shoprider's Flagship scooter is a deluxe scooter enclosed in a canopy. It is designed for use in all weather and climates and can support up to 350 pounds.
Best for: Shoprider Mobility Scooters is best for consumers looking for travel, mid-size and deluxe scooters.

Founded in 2000 as Medical Depot, Inc., Drive Medical Healthcare is a global manufacturer and distributor of medical equipment. Drive Medical is an integrated part of DeVilbiss Healthcare, and their line of scooters range from travel scooters to deluxe and specialty scooters.
Scout series: Drive's Scout series is their most affordable travel scooter. It can be disassembled easily to make it more portable, and is available in both three-wheel and four-wheel models.
Spitfire and Phoenix series: The Spitfire series is a more feature-rich travel scooter than the Scout. Its extra heft creates a smoother ride, and its battery can take it longer distances. The Phoenix is a more heavy-duty travel scooter with a stronger drive train, and it can support up to 350 pounds. Both disassemble for easy transportation and are available in both three-wheel and four-wheel models.
The Bobcat: The Bobcat is a three- or four-wheel travel scooter designed for maximum maneuverability indoors. Its wider deck, though, gives it increased stability over uneven outdoor terrain.
Ventura series: Drive's Ventura series is its all-terrain mobility scooter. It's higher ground clearance and more powerful drive train make it better for rougher terrain. Drive offers both three-wheel and four-wheel models.
Heavy-duty and deluxe scooters: Drive's two heavy-duty scooter models are the Prowler and the Cobra. The Prowler is designed with a full suspension and high clearance for all terrain travel, and it can support up to 500 pounds. The Cobra is a feature-rich luxury scooter designed for comfort and adjustability and can support up to 450 pounds.
Best for: Drive Mobility Scooters are best for consumers looking for travel, mid-size, full-size or deluxe scooters.
Disclaimer
Information in this guide is general in nature and is intended for informational purposes only; it is not legal, health, investment or tax advice. ConsumerAffairs.com makes no representation as to the accuracy of the information provided and assumes no liability for any damages or loss arising from its use.