Best Hearing Aids in Portland, OR

Written by
For those with hearing loss, hearing aids improve the quality of sound and help with communication. Hearing aid technology has made significant advances recently, and many current models are equipped with Bluetooth connectivity and other features. Our list of Portland hearing aid professionals helps you find the right device.
Why trust ConsumerAffairs?
Our recommendations are based on what reviewers say.
4,243,660 reviews on ConsumerAffairs are verified.
We require contact information to ensure our reviewers are real.
We use intelligent software that helps us maintain the integrity of reviews.
Our moderators read all reviews to verify quality and helpfulness.
Top 10 Portland Hearing Aid Stores and Audiologists

Read Author Review

Offers diagnostic hearing evaluations. Furnishes Bluetooth and wireless hearing aids. Sells Oticon and Starkey hearing aids. Services most major brands.

Chat with a ConsumerAffairs decision guide

Live agent
Read Author Review

Provides comprehensive hearing evaluations to build custom treatment plans. Recommends a variety of hearing aid styles to suit your lifestyle. Offers hearing aids leases starting at $99 a month.

Chat with a ConsumerAffairs decision guide

Live agent
Read Author Review

Offers free comprehensive hearing screenings. Stocks Signia, Unitron, Phonak, Oticon, Starkey, GN Resound, Rexton and Bernafon hearing aids. Provides a 75-day satisfaction guarantee with free lifetime support.

Chat with a ConsumerAffairs decision guide

Live agent
Read Author Review

Provides screenings and diagnostic testing with custom hearing aid fittings. Offers Bluetooth-compatible devices. Repair service and maintenance available.

Chat with a ConsumerAffairs decision guide

Live agent
Read Author Review

Offers complimentary hearing assessments and free demos. Provides Bluetooth and rechargeable models. Accepts walk-in appointments. Free batteries for life plus complimentary aftercare. 3-year warranties.

Chat with a ConsumerAffairs decision guide

Live agent
Read Author Review

Provides free consultations and exams. Offers a 30-day trial period with no upfront cost or obligation. Includes free batteries and warranty with all hearing aids. In-home services available.

Chat with a ConsumerAffairs decision guide

Live agent
Read Author Review

Offers all styles of hearing aids. Provides financing options for qualified applicants. Treats a variety of hearing issues.

Chat with a ConsumerAffairs decision guide

Live agent
Read Author Review

Offers diagnostic hearing evaluations performed by an audiologist. Carries brands such as Lyric, Oticon, Phonak, Starkey and Widex, available in multiple styles and technologies. Provides hearing aid repair services.

Chat with a ConsumerAffairs decision guide

Live agent
Read Author Review

Offers hearing evaluations by a certified audiologist. Provides hearing aid fittings, service and repairs. Sells accessories and batteries.

Chat with a ConsumerAffairs decision guide

Live agent
Read Author Review

Provides free hearing consultations, cleanings and maintenance checks. Offers multiple hearing aids, including Bluetooth- and smartphone-compatible models. Provides discounts for online shoppers.

Chat with a ConsumerAffairs decision guide

Live agent
Nearly 1 in 4 Oregon adults has hearing loss, and many children in the state have hearing issues as well. Many people with hearing loss or deafness benefit from using hearing aids. If you or a loved one in Portland is suffering from hearing loss and need the assistance of a hearing aid, check out our guide on hearing aids and list of hearing aid suppliers.
How much do hearing aids cost in Portland?
Hearing aids typically range from $1,000 to $4,000 per unit. You won't see a significant price variation between different styles, such as behind-the-ear (BTE) or in-the-ear (ITE) models, but prices increase when you opt for advanced features such as Bluetooth connectivity or rechargeable batteries. Those with active, social lifestyles find the most benefit in these advanced hearing aids, while those looking for affordable hearing aids may be satisfied with basic models. Ask your audiologist which model is right for you.
How can I pay for hearing aids in Portland?
In Oregon, some laws require health insurance plans to cover hearing aids for children, but adults generally don't have the same benefits. Original Medicare doesn't cover the cost of hearing aids, but some Medicare Advantage (Part C) plans do.
If you don't have insurance coverage and are unable to afford hearing aids on your own, there are financial assistance programs for adults and children in Oregon. The Oregon Lions Sight & Hearing Foundation has an assistance program for all ages, while the Oregon Technology Access Program provides loaner hearing aids to schools and families.
You can also apply for financing through lenders like CareCredit or ask your audiologist about payment plans. Ask your provider about other financial assistance programs or discounts to help you afford your hearing aids.
Portland hearing aid FAQ
Where can I get hearing aid repair in Portland?

Most audiologists and hearing aid providers offer repair services, and many simple repairs are completed in a day. Businesses also typically provide cleaning and routine maintenance. Hearing aids usually include a warranty period of one to three years, though this varies based on the manufacturer and model.
What type of hearing aid accessories are available in Portland?

You can usually shop for hearing aid accessories with the same provider that fits you with a new device. The most commonly purchased accessories are:

Chargers
Batteries
Cleaning tools
Streaming devices to connect your hearing aid to TVs
Remotes
Dehumidifiers for overnight storage and moisture reduction
Where do I get a hearing test in Portland?

Almost all audiologists or hearing aid specialists provide hearing tests as a part of matching you with a new hearing aid. Audiology departments at hospitals like Randall Children's Hospital and Providence Hospital provide hearing tests as well. Some companies don't require a hearing test and make recommendations based on your previous hearing experiences, so ask your provider about this option if you've already been diagnosed or have fairly straightforward needs.
Can I donate my hearing aids in Portland?
Hearing loss resources in Portland
Portland has a vibrant community of people and organizations that want to help those with hearing loss. For more information on these programs, contact:
Thank you, you have successfully subscribed to our newsletter!
Portland hearing aid company information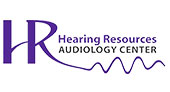 At Hearing Resources Audiology Center, you can schedule a diagnostic screening to find a treatment plan that's right for your level of hearing loss. Its audiologists make a recommendation based on your lifestyle, and the company offers devices with smart technology like Bluetooth connectivity. Once you choose your hearing aid, it is custom fit to your ear in their office. The office also provides repair services and ongoing maintenance to keep your hearing aid functioning at peak performance.
Address: 4311 NE Tillamook St., Portland, OR 97213
Phone: (503) 774-3668
Hours: M & W: 9am - 5pm; T & Th: 8am - 6pm; F: 9am - 1pm
Website: hearingresources.com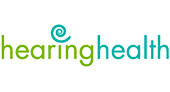 The audiologists at Hearing Health offer free, comprehensive hearing screenings to match you with the ideal hearing aid from the nation's top brands. It offers an unusually long satisfaction guarantee and gives you 75 days to try your hearing aid and determine if it's right for you. More than 90% of hearing aid repairs can be completed in a few minutes, but more extensive repairs can be sent back to the manufacturer. The office also offers loaner devices if your hearing aid needs to be sent away for repairs.
Address: 4921 SW 76th Ave., Portland, OR 97225
Phone: (503) 292-2995
Hours: M - F: 10am - 5pm
Website: yourhearinghealth.com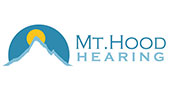 Schedule a free consultation at Mt. Hood Hearing to find the best hearing device for you. Most devices range from $999 to $1,299, and your purchase includes a travel case, cleaning tools and a warranty period from one to two years. Some purchases also come with additional accessories, including remote controls and free batteries. The office offers in-home services.
Address: 4105 SE Division St., Portland, OR 97202
Phone: (971) 888-4357
Hours: M - Th: 9am - 5pm; F: 9am - 3pm
Website: mthoodhearing.com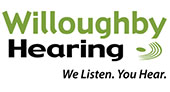 The team of hearing instrument specialists at Willoughby Hearing can match you with a hearing aid during a free hearing consultation. Its devices range from basic models to high-tech hearing aids that include Bluetooth connectivity and smartphone apps. The company also offers free cleanings and maintenance checks to ensure your hearing aid fits well and is correctly programmed. Shop online for an exclusive internet discount.
Address: 1939 E. Burnside St., Portland, OR 97214
Phone: (503) 374-1657
Hours: M - F: 9am - 5pm
Website: newsoundportland.com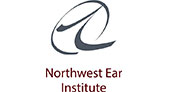 The NW Ear Institute carries several styles of hearing aids for those with hearing loss in the Portland area. It has audiologists and medical doctors on staff to assist with your hearing care needs. During the consultation, its employees develop a custom treatment plan and a recommendation for the best hearing aid for your lifestyle. Financing is available through CareCredit for qualified applicants.
Address: 2230 NW Pettygrove St., Ste. 120, Portland, OR 97210
Phone: (503) 444-7676
Hours: M - Th: 8:30am - 5pm; F: 8:30am - 1pm
Website: nwearinstitute.com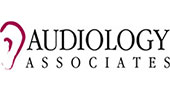 Schedule a diagnostic hearing test with the Audiology Associates to discover if a hearing aid can improve your hearing abilities. During this 30 to 40 minute consultation, the company's audiologists perform several cognitive and auditory tests to determine the nature of your hearing loss. The office then makes a recommendation on the style and technology level that's right for you. Options include wireless, Bluetooth and rechargeable devices. Complete an online hearing survey to take the first steps toward your new hearing aid.
Address: 1849 NW Kearney St., Ste. 200, Portland, OR 97209
Phone: (503) 227-5109
Hours: M - F: 9am - 5pm
Website: portlandaudiology.com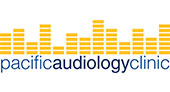 Pacific Audiology Clinic provides diagnostic hearing evaluations in the Portland area, matching you with a hearing aid from one of the nation's top brands. These devices are available in several styles. The clinic also sells accessories like batteries and earplugs. Take an online hearing survey with Pacific Audiology Clinic to find out if you might need a hearing aid.
Address: 3502 NE Broadway St., Portland, OR 97232
Phone: (503) 505-9608
Hours: M - T: 8am - 4pm; W: 9am - 5pm; Th - F: 8am - 4pm
Website: pacoregon.com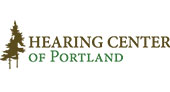 The audiologists of the Hearing Center of Portland build customized treatment plans through comprehensive hearing evaluations. This treatment plan suggests a hearing aid based on your budget and lifestyle.
Address: 501 N. Graham St., Ste. 455, Portland, OR 97227
Phone: (503) 751-2897
Hours: M - F: 8am - 5pm
Website: hearingportland.com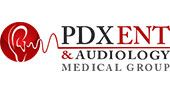 PDX ENT & Audiology Medical Group's employees are local experts on hearing loss who provide hearing aid solutions that match a variety of budgets and personal needs. The company's medical doctors and audiologists make informed recommendations based on your hearing needs and lifestyle factors, including your hobbies, occupation and social activity level. It performs hearing aid fittings and repairs in its office.
Address: 2222 NW Lovejoy St., Ste. 607, Portland, OR 97210
Phone: (503) 222-3638
Hours: M - F: 8:30am - 5pm
Website: pdxent.com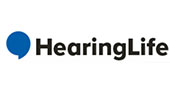 HearingLife promotes cutting-edge technology and counseling to pair you with hearing aids that meet your needs. You can schedule a complimentary hearing assessment or walk in for an appointment during select hours. Hearing aid purchases include free batteries for life, complimentary aftercare and three-year warranties. Customers can try out the latest technology with model hearing aids that let you test the look and feel before you buy.
Address: 12724 SE Stark St., Building H, Portland, OR 97233
Phone: (262) 417-9149
Hours: M - T: 8am - 5pm; W: 8:30am - 5pm; Th - F: 8am - 5pm
Website: hearinglife.com
Comparing
×
You're signed up
We'll start sending you the news you need delivered straight to you. We value your privacy. Unsubscribe easily.