Best Hearing Aids in Pittsburgh, PA
Hearing loss makes it difficult to enjoy all that life has to offer. Pittsburgh audiology specialists help people with hearing loss find solutions that match their lifestyles. If your hearing is declining, check out our list of the best audiologists and hearing aids in Pittsburgh to find a device that's right for you.

Label
Company name
Logo
Contact
Summary
Best selection
Get a Free Quote

30-day trial
10 models available
Top 8 Pittsburgh Hearing Aid Stores and Audiologists

Associated Hearing Aid Services
Read Expert Review

Provides a six-week trial period that allows customers to test their hearing aids before buying. Works with most major insurance companies. Offers an 18-month, interest-free payment plan.

Community Hearing
Read Expert Review

Offers 60-day trials with no return fees for all hearing aids. Provides interest-free payment plans. Works with most insurance carriers.

Eartique Hearing Aid Solutions
Read Expert Review

Offers free consultations customers can schedule online. Performs hearing aid fittings and follow-ups to fine-tune your device. Helps customers extend the life of their hearing devices.

Hearing Unlimited
Read Expert Review

Gives customers a seven-day trial for their hearing aids. Provides a thorough maintenance plan that includes free batteries, cleaning and maintenance. Offers 0% financing options.

HearUSA Pittsburgh
Read Expert Review

Offers a free hearing screening during your first visit. Has more than 250 different hearing aids available. Stocks other hearing enhancement products, such as telecaption devices.

Pittsburgh Audiology & Hearing Aid Center
Read Expert Review

Employs board-certified audiologists. Stocks hearing aids from more than 10 leading manufacturers. Provides a 30-day risk-free hearing aid trial.

R.W. Petruso Hearing and Audiology Center
Read Expert Review

Employs experienced Pennsylvania audiologists. Offers free consultations. Uses the latest testing and fitting equipment. Includes loss and damage insurance on all hearing aids. Has been in business since 1973.

West Penn ENT
Read Expert Review

Offers free, comprehensive hearing evaluations. Provides loss and damage insurance on all of its hearing aids along with a Starkey worry-free warranty. Fine-tunes clients' devices after purchase.

About 1.1 million people in Pennsylvania have hearing loss. While most people develop hearing loss as they age, seniors aren't the only Pittsburgh residents who need hearing aids. Children and young adults born deaf or with limited hearing also benefit from hearing aids, as do people with hearing loss from noise trauma. If you or a loved one is dealing with hearing loss, consider getting help from the best audiologists in Pittsburgh.
How much do hearing aids cost in Pittsburgh?
Hearing aids typically cost between $1,000 and $3,500 in Pittsburgh. The price varies depending on the:
Type of hearing aid
Technological features
Manufacturer
Hearing aids with background noise reduction cost more, as do models with smartphone integration and concealable designs. However, there are still quality devices available to those on a budget. A top Bluetooth hearing aid could cost $2,600, but a basic hearing device with limited noise suppression usually costs around $1,000.
How can I pay for hearing aids in Pittsburgh?
Purchasing hearing aids can be a budget strain for many Pittsburgh residents. Fortunately, there are ways to save money on hearing devices. If you have health insurance, always check your plan — some major insurance companies cover hearing aids. Also, look for discounts for military personnel, veterans or members of organizations like AARP.
There are also several resources in Pittsburgh that offer assistance, including:
Pittsburgh hearing aid FAQ
Where can I get a hearing aid repair in Pittsburgh?

Not all audiologists in Pittsburgh offer in-house hearing aid repairs, but most of them do. However, depending on the severity of the problem, you may need to send it back to the manufacturer.

How do I find out if I need a hearing aid in Pittsburgh?

If you think you have hearing loss, visit an audiologist in Pittsburgh for a hearing test. Some hearing aid companies offer online tests, but it's best to confirm your results with an in-person exam. You may also be able to try out a hearing aid for a trial period.

Where can I donate my hearing aids in Pittsburgh?

If you've replaced your hearing aid, you can mail your previous device to the Starkey Hearing Foundation or contact the Hearing Aid Donation Project to find out how you can donate locally.
Hearing loss resources in Pittsburgh
If you or a family member are deaf, several organizations in Pittsburgh provide support and assistance, including:
Thank you, you have successfully subscribed to our newsletter!
We value your privacy. Unsubscribe easily.
Pittsburgh hearing aid company information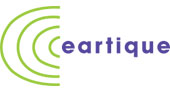 Eartique Hearing Aid Solutions has been in business since 1988, and the staff has years of experience in the hearing aid industry. The store has products from several manufacturers, including ReSound, Oticon and Widex. It offers a comprehensive range of services, including hearing tests to hearing aid repairs.
Address: 2703 Murray Ave., Pittsburgh, PA 15217
Phone: (412) 407-9197
Hours: M - F: 9am - 5pm
Website: eartique.com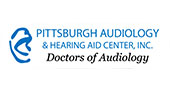 Pittsburgh Audiology & Hearing Aid Center offers a long list of services, including digital speech mapping and speech-in-noise testing. The company has a hearing aid lease program that allows customers to regularly upgrade their devices. This Pittsburgh audiology practice opened in the 1940s.
Address: 3000 Brownsville Road, Pittsburgh, PA 15227; Multiple locations
Phone: (412) 847-5222
Hours: M - F: 8:30am - 5pm
Website: pghaudiology.com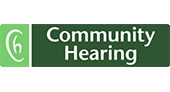 Community Hearing stocks hearing aids from many different manufacturers, including Starkey, Siemens, ReSound and Oticon. This Pittsburgh audiology company also sells Bluetooth-compatible hearing aids and rechargeable hearing aid batteries. The store's broad selection helps Pittsburgh residents find a hearing aid that meets all of their needs.
Address: 1789 S. Braddock Ave., Ste. 575, Pittsburgh, PA 15218
Phone: (412) 499-3215
Hours: M - F: 9am - 5pm
Website: communityhearing.net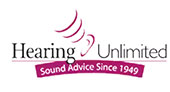 Hearing Unlimited offers house calls for prospective customers with limited mobility. It also performs hearing assessments, tinnitus treatment and hearing rehabilitation. The Pittsburgh audiology company's seven-day testing period is a great way to find out if a hearing aid is right for you. Hearing Unlimited accepts most major insurance providers and helps customers deal with insurance claims.
Address: 310 Rodi Road, Ste. 210, Pittsburgh, PA 15235; Multiple locations
Phone: (412) 347-5550
Hours: M - F: 8am - 5pm
Website: hearingunlimited.net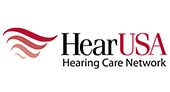 HearUSA only offers hearing tests and hearing aid fittings. It uses the latest tools and technology to measure customers' hearing and examine their ears. The store stocks more than 250 hearing aid models. It also provides free hearing screenings, and qualifying customers who participate in a free consultation get a $25 gift card.
Address: 658 Washington Road, Pittsburgh, PA 15228
Phone: (412) 341-2221
Hours: M - F: 8:30am - 5pm
Website: hearusa.com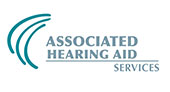 In addition to offering hearing aid evaluations and fittings, Associated Hearing Aid Services performs videonystagmography balance evaluations, tympanometry, hearing aid repairs and tinnitus management. This Pittsburgh audiology company stocks many styles of hearing aids, including discrete models. It works with most major insurance providers.
Address: 710 Thompson Ave., McKees Rocks, PA 15136; Multiple locations
Phone: (888) 933-7755
Hours: Call for hours
Website: associatedhearingaids.com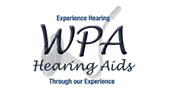 West Penn ENT's line of hearing aids includes smartphone-compatible models. In addition to selling hearing aids, it provides loaner hearing devices. Other available services include counseling for hearing loss, earwax removal and hearing aid repairs. The company offers the Starkey worry-free warranty.
Address: 4815 Liberty Ave., Ste. 443, Pittsburgh, PA 15224
Phone: (412) 998-7020
Hours: M - Th: 8am - 3:30pm
Website: westpennent.com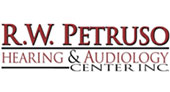 R.W. Petruso Hearing and Audiology Center provides repair and cleaning services for hearing aids under the Starkey worry-free warranty. This company offers on-site hearing testing for industrial businesses.  All of its hearing aids come with loss and damage insurance, which gives customers added protection.
Address: 1250 Old Freeport Road, Pittsburgh, PA 15238; Multiple locations
Phone: (724) 307-8230
Hours: M - F: 9am - 5pm
Website: petrusohearing.com
Thank you
Keep an eye on your inbox, the latest consumer news is on its way!