Find the Best Hearing Aids in Milwaukee, WI

Label
Accredited Partner
Company name
Logo
Contact
Summary

Accredited Partner

Learn More

3 year limited warranty
RIC and IIC models

Label
Accredited Partner
Company name
Logo
Contact
Summary

Accredited Partner

Get Pricing

1-2 year limited warranty
ITC models

While hearing loss is often associated with growing older, people of all ages in Milwaukee require hearing aids. Around 500,000 people in Milwaukee suffer from hearing impairment, including children, young adults and seniors. If you think you may have hearing loss, visit a local hearing aid office that performs tests to see if you need a hearing aid and helps you find the perfect one for your lifestyle and budget.
How much do hearing aids cost in Milwaukee?
The average price of a single hearing aid ranges between $1,500 and $3,500. The cost of hearing aids varies depending on several factors, including the manufacturer, device type, included maintenance plans and features. More expensive aids tend to feature background noise reduction, invisible design, Bluetooth integration and other technologies that help more social or active people. More affordable hearing aids generally don't have these features but can help improve the lives of those on a budget.
How can I pay for hearing aids in Milwaukee?
Hearing aids in Milwaukee can be costly, but there are several ways you can purchase a hearing device without breaking the bank. Your health insurance may cover your hearing aid cost — ask your insurance provider or see if your hearing aid provider runs benefits checks.
For those whose insurance does not cover hearing aids, there are multiple assistance programs in Milwaukee. Several local and national organizations offer financial support to city residents, including:
Wisconsin Medicaid is an option for people in low-income households. If you qualify, it could cover the price of hearing aids for children and adults.
Disabled Wisconsin residents of all ages can benefit from the WisLoan Program.
Other options include asking Milwaukee hearing aid shops about available financing. Ask about discounts as well — if you're a member of AARP or a veteran, you could be eligible for lower prices on your hearing aid.
Milwaukee hearing aid FAQ
Where can I buy hearing aid batteries in Milwaukee?

You can buy hearing aid batteries at most audiologist offices and hearing aid providers in Milwaukee. Be sure to bring your device to ensure you purchase the right type of battery.

How do I find out if I need a hearing aid in Milwaukee?

To determine if you need a hearing aid, you should have your hearing evaluated by an audiologist. Depending on the audiologist's policy, you may be able to test a hearing aid during a trial period.

Where can I get a hearing aid repair in Milwaukee?

Most audiologists in Milwaukee offer in-office hearing aid repairs. For extensive repairs, they may need to send the hearing aid to the manufacturer.

Do hearing aids come with a warranty in Milwaukee?

Most hearing aids come with a warranty, but some may not. Typically, warranties last one to three years and include most repairs and maintenance. Be sure to get the details of your warranty before purchasing a hearing aid.
Hearing loss resources in Milwaukee
There are several resources in Milwaukee for those suffering from hearing loss. For more information, contact:
Thank you, you have successfully subscribed to our newsletter!
Milwaukee hearing aid company information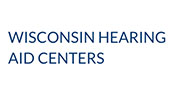 Wisconsin Hearing Aid Centers offers in-house hearing tests that help you decide which device best meets your needs. After you choose your hearing aid, the company customizes it to fit your level of hearing loss. The office also schedules a follow-up appointment to fine-tune your hearing aid.
Address: 823 N. Second St., Milwaukee, WI 53203; Multiple locations
Phone: (414) 272-1466
Hours: M - F: 9am - 5pm
Website: wisconsinhearingaidcntr.com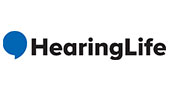 HearingLife was founded in 1904 and has close to 500 offices throughout the country. The company offers demonstrations that allow you to get a feel for a product before buying it. It also offers assistance with insurance benefits checks and coverage.
Address: 2315 10th Ave., Ste. 104, South Milwaukee, WI 53172; Multiple locations
Phone: (414) 346-7518
Hours: M - F: 9am - 5pm
Website: hearinglife.com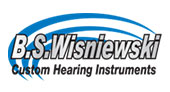 B.S. Wisniewski Custom Hearing Instruments has a wide selection of hearing aids. The company specializes in digital hearing aids, and its certified staff members fine-tune your device after you've tried it out. The company provides hearing aid cleaning services for a fee.
Address: 4847 W. Forest Home Ave., Milwaukee, WI 53219
Phone: (414) 321-2020
Hours: M - F: 9am - 5pm
Website: bswhearing.com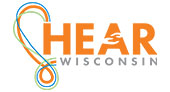 HEAR Wisconsin's goal is to help you find a treatment plan for your hearing loss. To do so, it uses a team of professionals in audiology, speech and language and assistive technology. The office does hearing aid evaluations, fittings and more.
Address: 10243 W. National Ave., Milwaukee, WI 53227
Phone: (414) 604-2200
Hours: M - F: 9am - 5pm
Website: hearwi.org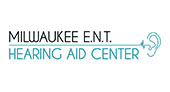 Milwaukee E.N.T. Hearing Aid Center has served Milwaukee residents for more than 30 years and focuses its efforts on comprehensive audiologic care — a full-spectrum and balanced approach to hearing care. The facility's audiologists stay up to date on the latest developments in their field.
Address: 10945 N. Port Washington Road, Ste. 211, Mequon, WI 53092
Phone: (262) 241-8000
Hours: M - F: 9am - 5pm
Website: milwaukeehearingaid.com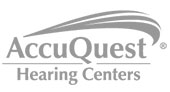 The experts at AccuQuest Hearing Centers are required to receive ongoing training. The company offers a three-year service warranty and free device cleaning and adjustments. For those on a budget, the company has financing options. All devices have a 30- to 45-day trial period.
Address: 4860 S. 74th St., Ste. A-02, Greenfield, WI 53220; Multiple locations
Phone: (414) 377-0409
Hours: M - Th: 9am - 5pm; F: 8:30am - 4pm
Website: accuquest.com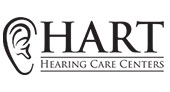 Hart Hearing Care Centers offers a variety of services, including hearing screenings, ear wax removal and tinnitus treatment. The company has financing plans with 0% financing for 12 or 18 months and up to five years. Hart Hearing Care Centers has locations in New Berlin, Mequon and Delafield.
Address: 15425 W. National Ave., New Berlin, WI 53151; Multiple locations
Phone: (262) 782-3400
Hours: M - F: 8:30am - 4:30pm
Website: harthearingcare.com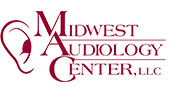 Midwest Audiology Center offers an insurance consultation designed to give you information on your hearing options. The company has same-day appointments and offers free hearing evaluations. If you are unhappy with your device, the company offers a full refund.
Address: 4818 S. 76th St., Ste. 3, Greenfield, WI 53220; Multiple locations
Phone: (414) 281-8300
Hours: M: 9am - 8pm; T - F: 9am - 5pm
Website: midwestaudiology.net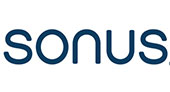 Sonus Hearing Care Professionals offers a package that gives you a three-year warranty and free batteries. The company offers ongoing support, which lets you get the most from your hearing aid. Sonus Hearing Care Professionals has locations throughout the U.S.
Address: 2255 S. 108th St., West Allis, WI 53227; Multiple locations
Phone: (414) 774-4200
Hours: M - F: 8:30am - 5pm
Website: sonushearing.com
You're signed up
We'll start sending you the news you need delivered straight to you. We value your privacy. Unsubscribe easily.