Best Hearing Aids in Kansas City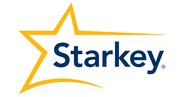 Limited warranty
RIC, BTE, ITE models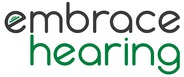 3 year limited warranty
RIC and IIC models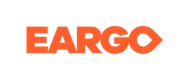 1-2 year limited warranty
ITC models
Hearing loss is a frustrating issue that many Kansas City locals face, but a high-quality hearing aid can improve communication and quality of life. These devices range from basic models to those with advanced features. Use this local guide of the top audiologists to discover the best hearing aid for your lifestyle.
Why trust ConsumerAffairs?
Our recommendations are based on what reviewers say.
3,524,007 reviews on ConsumerAffairs are verified.
We require contact information to ensure our reviewers are real.
We use intelligent software that helps us maintain the integrity of reviews.
Our moderators read all reviews to verify quality and helpfulness.

Around 19% of adults in Kansas and Missouri have some degree of hearing loss caused by aging, disease or injury. Hearing aids counteract these effects and help people of different ages hear the world around them when they're at work, school or in social settings.
How much do hearing aids cost in Kansas City?
Most hearing aids cost between $1,000 and $4,000 per ear, with the final price varying depending on the included features. Basic models may suit your needs if you use the aid infrequently or have a relatively sedentary lifestyle, while those who are active or highly social benefit from the advanced features of more expensive hearing aids.
Some upgrades include:
Invisible profiles
Bluetooth capability
Smartphone connectivity
Fall detection and health monitoring
Rechargeable batteries
Digital amplifiers for a more natural sound
How can I pay for hearing aids in Kansas City?
If you're unable to afford a hearing aid, there are several organizations in Kansas City that provide financial assistance. Assistive Technology for Kansans offers short-term loaner devices and low-interest loans to pay for hearing aids through their K-Loan program. Kansas-area Sertoma Clubs offer refurbished hearing aids to elderly residents. Heartspring offers assistance with hearing tests and assistive devices for children.
Hearing aid providers may offer discounts and payment plans, so ask about these options during your consultation. Medicare and private insurance don't usually cover the cost of hearing aids, but you should review your plan's coverage for more information. You can also apply for financing through a medical lender.
Kansas City hearing aids FAQ
Does Medicare cover hearing aids in Kansas City?

Original Medicare does not cover hearing aids in Kansas City, but some Medicare Advantage (Part C) plans might. There are also financial assistance programs through organizations like Assistive Technology for Kansans or local Sertoma Clubs.

Where do I get a hearing test in Kansas City?

Some companies work off of your previous hearing experience to make a recommendation, but most audiologists require you to complete a comprehensive hearing evaluation. Businesses usually offer this service in their office, but you can also have your hearing tested at local hospitals like Saint Luke's Hospital or North Kansas City Hospital.

Where do I get a hearing aid fitting in Kansas City?

Audiologists fit and tune your hearing aid during a fitting appointment. Some companies send you multiple sizes, which eliminates the need for a fitting appointment.

Where can I donate my hearing aids in Kansas City?

The Hearing Aid Project has a collection center in Kansas City, and you can mail used hearing aids to the Starkey Foundation.

Do hearing aids come with a warranty in Kansas City?

Most hearing aids come with a warranty of one to three years. These warranties cover repair services performed directly by the manufacturer. Some warranties also provide one-time coverage for hearing aids that are lost or damaged beyond repair.

Are hearing amplifiers the same as hearing aids?

Unlike hearing aids, hearing amplifiers typically aren't used by those with hearing loss. These devices are often used by those without hearing problems to amplify sounds like television volume.
Hearing loss resources in Kansas City
There are a variety of resources available for Kansas City residents with hearing loss, such as:
Thank you, you have successfully subscribed to our newsletter!
Kansas City hearing aid company information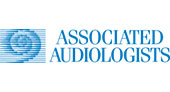 Associated Audiologists' employees are doctoral-level audiologists with expertise in hearing evaluations and hearing aids. The company carries basic and high-tech models and has options starting at only $675 per ear. It also provides an online quiz to determine if you should see an audiologist. Associated Audiologists is a certified member of the American Speech-Language-Hearing Association.
Address: 8350 N. St. Clair Ave., Ste. 175, Kansas City, MO 64151
Phone: (816) 442-7831
Hours: M - F: 8am - 5pm
Website: hearingyourbest.com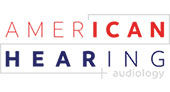 Schedule a free hearing evaluation at American Hearing + Audiology to try a hearing aid with the company's free trial. Its comprehensive hearing evaluation tests use a variety of techniques to get accurate results, after which an audiologist fits you for a hearing aid and teaches you how to use your new device. The office has a price-match guarantee, and all hearing aids include a manufacturer's warranty. The company performs regular cleanings, tuneups and hearing aid repairs.
Address: 5516 NE Antioch Road, Kansas City, MO 64119
Phone: (816) 326-2988
Hours: M - F: 9am - 5pm
Website: americanhearing.us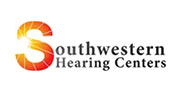 Southwestern Hearing Centers carries multiple styles and brands to match Kansas City residents with the best hearing aid for their budget and comfort. All hearing aids come with a 30-day risk-free trial to ensure you're satisfied with your purchase. If you find a lower price somewhere else, Southwestern Hearing Centers beats it by 10%. The company offers repair services, and many repairs are done for free within a day.
Address: 6318 NW Barry Road, Kansas City, MO 64514
Phone: (816) 584-1074
Hours: Call for hours
Website: southwesternhearing.com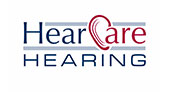 Get a free initial consultation from HearCare Hearing and find the ReSound or Starkey hearing aid that's ideal for your lifestyle, budget and hearing level. The office has two local offices and offers education and counseling services to Kansas City residents. It also repairs and cleans all brands and models of hearing aids.
Address: 22120 Midland Drive, Ste. 3, Shawnee, KS 66226
Phone: (913) 667-3588
Hours: M, W, F: 9am - 5pm
Website: hearcarekc.com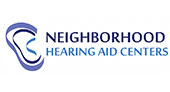 Neighborhood Hearing Aid Center performs free hearing tests to help you determine if you would benefit from a hearing aid. The company fits you with a device from one of the several brands it carries, and you can evaluate if the recommended model is right for you during a risk-free trial. The company also offers free care services, including cleanings, adjustments and reprogramming, during the one- to three-year manufacturer's warranty.
Address: 10801 W. 87th St., Ste. 300, Overland Park, KS 66214
Phone: (913) 438-3000
Hours: M - F: 9am - 4pm
Website: kanhear.com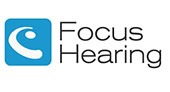 Focus Hearing carries six major brands and provides an option for every budget and technology preference. During your comprehensive hearing evaluation, the office creates a personalized solution. The company also offers a risk-free trial that lets you can fully adjust to your new hearing aid.
Address: 10990 Quivira Road, Ste. 120, Overland Park, KS 66210
Phone: (913) 754-2144
Hours: M & T: 9am - 5pm; W - F: 9am - 4pm
Website: myfocushearing.com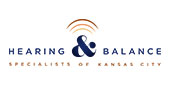 The audiologists at Hearing & Balancing Specialists of Kansas City offer custom, comprehensive care for all degrees of hearing loss. It stocks multiple styles of hearing aids to match your budget and comfort. The company's devices have premium technology options, including Bluetooth compatibility and rechargeable batteries. The company also provides repair services and routine maintenance for all major brands.
Address: 458 NE 291 Highway, Lee's Summit, MO 64086
Phone: (816) 507-8885
Hours: M: 8am - 7pm; T - Th: 8am - 5pm; F: 8am - 12pm
Website: hearingandbalancekc.com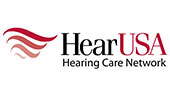 Contact HearUSA for a free hearing screening to find out if a hearing aid can improve your ability to hear and communicate. The company offers more than 250 hearing aid models and has something for every budget and preference. Check online for special offers, including gift cards with a hearing screening. You can also take an instant hearing evaluation to determine if you're experiencing hearing loss.
Address: 1001 NW Chipman Road, Ste. 117, Lee's Summit, MO 64081
Phone: (816) 554-3777
Hours: M - F: 8:30am - 5pm
Website: hearusa.com
You're signed up
We'll start sending you the news you need delivered straight to you. We value your privacy. Unsubscribe easily.
Comparing
×