Find the Best Hearing Aids in Indianapolis, IN

Label
Authorized Partner
Company name
Logo
Contact
Summary

AUTHORIZED PARTNER

Get Pricing

1-2 year limited warranty
45-day trial

Label
Authorized Partner
Company name
Logo
Contact
Summary

AUTHORIZED PARTNER

Call Now Toll Free

(844) 832-5401Learn More

3 year limited warranty
45-day trial

Label
Authorized Partner
Company name
Logo
Contact
Summary

AUTHORIZED PARTNER

Call Now Toll Free

(888) 267-1753 Get Pricing

Limited warranty
30-day trial
Top 10 Indianapolis Hearing Aid Stores and Audiologists

Advanced Hearing Technologies
Read Author Review

Offers a benefits program where customers receive free hearing tests, free programming, free prescription adjustments, free repairs and a three-year warranty on equipment. Provides a 60-day hearing aid trial.

Community Hearing Health Centers
Read Author Review

Provides free, in-home hearing tests and assessments. Creates a comprehensive program tailored to each customer's needs. Accepts major insurance plans. Offers financing options through Wells Fargo.

Connect Hearing Indianapolis
Read Author Review

Provides free hearing tests and a free two-week trial on all of its hearing aids. Offers ongoing service with three years of free batteries. Three locations in Indiana.

Hear Here Discreet Hearing Solutions
Read Author Review

Focuses on finding hearing solutions based on your lifestyle, including swimmer's ear treatment and assistive devices, including Bluetooth-enabled hearing aid systems. Employs an audiologist with 27 years of experience.

Indiana Hearing Aid Company
Read Author Review

Schedules free appointments that include a no-obligation hearing aid fitting. Offers seasonal promotions to help customers save on services and equipment. Provides information about hearing aid awareness programs.

John H. Payne Associates Inc.
Read Author Review

Conducts hearing tests, sells hearing aids and repairs hearing devices. Possesses over five decades of experience in helping clients in Indianapolis find the right hearing solutions.

Medical Hearing Aids LLC
Read Author Review

Employs licensed Indiana audiologists to diagnose your hearing loss and provide follow-up care. Offers fine-tuned hearing aids based on clients' lifestyles to ensure performance in a variety of environments.

Professional Hearing Services
Read Author Review

Possesses over 35 years of audiology experience. Provides a full range of services, including hearing testing and tinnitus treatment. Offers financing through Wells Fargo or CareCredit.

Sound Hearing Care
Read Author Review

Provides state-of-the-art hearing aids for every lifestyle. Offers free hearing health events throughout Indianapolis. Gives new clients a free comprehensive hearing evaluation and expert consultation.

Whisper Hearing Centers
Read Author Review

Employs licensed audiologists certified by the American Academy of Audiology and/or the American Speech and Hearing Association. Partners with Otolaryngology Associates to offer specialized treatment options.

If you strain to zero in on group conversations or are unable to hear TV dialogue at low volume, you might be suffering from hearing loss. Hearing loss doesn't just come with age — factors like medical conditions, injury, prolonged exposure to loud noises and diabetes can affect your hearing. The Centers for Disease Control and Prevention states that 18.3% of adults in Indiana have some degree of hearing loss. The best hearing aids and audiologists in Indianapolis can help you regain your hearing so you don't miss another conversation.
How much do hearing aids cost in Indianapolis?
Hearing aids in Indianapolis range in cost from $1,000 to $4,000, depending on:
The manufacturer
Optional features
The size of the hearing aid
In-ear hearing aids are more expensive than behind-the-ear models due to the custom fitting involved. You also spend more on hearing aids with Bluetooth connectivity or specialized sound functions. Servicing, repairs and battery life are also factors that may drive up the long-term cost, so ask your hearing aid provider about warranties and service plans.
How can I pay for hearing aids in Indianapolis?
Hearing aids are expensive, and many insurance carriers don't cover the cost. If you are concerned about paying your audiologist, there are many programs in Indianapolis that can help.
The Hearing Aid Assistance Program of Indiana allows families with young children to apply for assistance based on their financial situation. If approved, participants only pay between $100 to $500 for their child's hearing aid.
GiveHear is a 501(c)(3) nonprofit that provides hearing-related health care from Indiana audiologists on a reduced-fee sliding scale. GiveHear encourages users to volunteer to give back to the community in return for its services. Services are available in multiple languages.
Indianapolis hearing aid FAQ
Where can I get a hearing aid repair in Indianapolis?

Many audiologists offer in-house repairs for hearing devices. Audiologists in Indianapolis also change out batteries, clean hearing aids and refit earpieces when necessary. Many of these offices also offer warranties for up to three years to protect you against manufacturing defects.

Does Medicare cover hearing aids in Indianapolis?

Original Medicare doesn't cover hearing aids, but some Medicare Advantage (Part C) plans do. There are other resources, such as DHHS, HAAPI and Hear Indiana that help Indianapolis residents offset hearing aid costs. Many audiologists in Indianapolis also offer financing for qualifying patients.

Where do I get a hearing test in Indianapolis?

Any audiologist in Indianapolis should offer hearing tests, and some provide convenient online options. Franciscan Health, Midwest Ear Institute and the Memorial Hospital and Health Care Center in Jasper all offer audiology services. Peyton Manning Children's Hospital specializes in hearing tests for children.
Hearing loss resources in Indianapolis
Indianapolis residents searching for more resources on hearing aids should check out:
Thank you, you have successfully subscribed to our newsletter!
Indianapolis hearing aid company information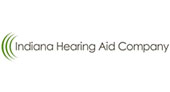 Indiana Hearing Aid Company sells a wide variety of hearing aids in Indianapolis, including invisible, behind-the-ear, receiver-in-canal, single-sided and tinnitus-masking models. These hearing aids are smartphone-compatible so that users can stream phone calls and music from their phones to their hearing aids. Along with hearing aids, the company offers medical referrals, custom earmold hearing protection, active listening devices and hearing consultations. Customers receive free testing and equipment cleaning for the life of the product.
Address: 7383 Shadeland Ave., Indianapolis, IN 46250; Multiple locations
Phone: (317) 827-6127
Hours: M - F: 8:30am - 5pm
Website: hearindiana.com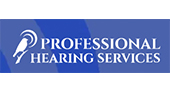 Professional Hearing Services offers a variety of hearing aids in Indianapolis designed for different activity levels and styles. It also sells captioned phones, hearing loop systems and custom hearing protection. The company includes extended warranties and hearing aid repair. PHS has financing available and accepts health savings account and flexible spending account payments for services and equipment.
Address: 9011 N. Meridian St., Ste. 205, Indianapolis, IN 46260
Phone: (317) 844-8127
Hours: M - Th: 8am - 5pm; F: 8am - 4pm
Website: prohearingindy.com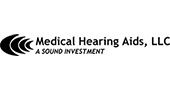 Medical Hearing Aids performs a wide variety of services, including earwax treatment, hearing testing, hearing aid fittings, hearing aid repairs, balance testing and tinnitus management. The company uses live speech mapping to monitor fitting adjustments and the function of your hearing aids. Medical Hearing Aids provides both primary and follow-up care.
Address: 7440 Shadeland Ave., Indianapolis, IN 46250; Multiple locations
Phone: (317) 794-2069
Hours: M - F: 9am - 5pm
Website: medicalhearingaids.com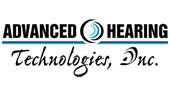 Advanced Hearing Technologies provides free hearing tests conducted by its staff of audiologists. It sells behind-the-ear and in-the-ear hearing aids, with some models available for fitting on the same day as your testing. Customers receive free lifetime service, which includes cleanings, programming and adjustments. The company also offers interest-free payment plans, Medicare discounts and no-money-down purchase options to make hearing aids in Indianapolis more affordable.
Address: 8802 Madison Ave., Ste. B, Indianapolis, IN 46227; Multiple locations
Phone: (317) 482-7311
Hours: M - F: 9am - 5pm
Website: advancedhearingtechnologies.com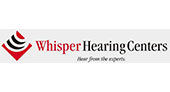 Whisper Hearing Centers offers hearing evaluations for adults and children and has specialty evaluations for patients suffering from tinnitus. It sells traditional hearing aids and implantable technology, including bone-anchored hearing devices. The practice provides hearing protection devices for pilots, musicians and other Indianapolis residents with regular exposure to loud noises. Check out Whisper's website for a free online hearing test.
Address: 5255 E. Stop 11 Road, Ste. 405, Indianapolis, IN 46237; Multiple locations
Phone: (317) 865-2337
Hours: M - F: 9am - 5pm
Website: whisperhearingcenters.com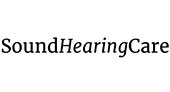 Sound Hearing Care offers a variety of services, including diagnostic hearing tests, industrial hearing screenings, tinnitus treatments, cerumen/earwax removal and diagnostic audiology evaluations. It sells custom earplugs and Bluetooth-capable hearing aids from top providers like Starkey, ReSound and Oticon. These hearing aids feature innovative technology such as BestSound, which helps users hear speech even in loud environments.
Address: 8935 N. Meridian St., Ste. 112, Indianapolis, IN 46260
Phone: (317) 251-2445
Hours: M - F: 9am - 5pm
Website: soundhearingcare.net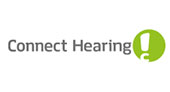 Connect Hearing provides treatments for tinnitus and hearing loss. During your free consultation, the staff conducts tests to determine the extent of your hearing loss before recommending the best hearing devices for your condition. The office offers a wide variety of hearing aids, including behind-the-ear models and devices with Bluetooth connectivity and remote control.
Address: 8202 Clearvista Parkway, Ste. 9C, Indianapolis, IN 46256; Multiple locations
Phone: (317) 621-5713
Hours: M - F: 8am - 4:30pm
Website: connecthearing.com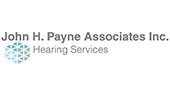 John H. Payne Associates provides services for patients of all ages, including hearing tests, hearing aid selection and hearing aid repair. The company nurtures a family-friendly atmosphere and works to develop personalized solutions for each customer's hearing loss. It also tests all products to ensure they're of the highest quality.
Address: 2020 W. 86th St., Ste. 101, Indianapolis, IN 46260; Multiple locations
Phone: (317) 872-1557
Hours: M - F: 9am - 5pm
Website: johnpaynehearing.com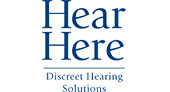 Hear Here Discreet Hearing Solutions adjusts its services based on your hobbies and profession. The company performs comprehensive hearing tests with personalized hearing aid recommendations. Hear Here has hearing aid models from some of the industry's top manufacturers, including EarQ, Starkey and Unitron. The company creates custom molds and plugs for swimmers, musicians and anyone that has regular exposure to loud noises. Ask about its Bluetooth-enabled accessories and assistive devices so you can listen to your phone calls and music with crystal clear clarity.
Address: 911 E. 86th St., Ste. 35, Indianapolis, IN 46240
Phone: (317) 731-5386
Hours: M - Th: 9am - 5pm; F: By appointment
Website: hearhereindy.com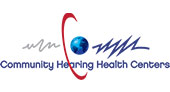 Community Hearing Health Centers uses the Avant fitting system with live speech mapping to get customers perfectly sized hearing aids. The company also stocks a wide range of hearing aid styles and types to match your needs and activities. Some of CHHC's hearing aids work with the ReSound Smart app, which lets you create personalized settings and manage them on your smartphone or Apple Watch.
Address: 8202 Clearvista Parkway, Ste. 3A, Indianapolis, IN 46256; Multiple locations
Phone: (317) 578-2300
Hours: M - F: 8:30am - 4:30pm
Website: communityhearinghealth.com
You're signed up
We'll start sending you the news you need delivered straight to you. We value your privacy. Unsubscribe easily.