Find the Best Hearing Aids in Denver, CO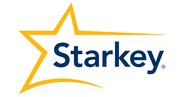 Limited warranty
RIC, BTE, ITE models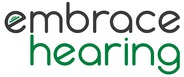 3 year limited warranty
RIC and IIC models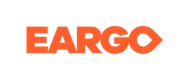 1-2 year limited warranty
ITC models
Top 9 Denver Hearing Aid Stores and Audiologists

Colorado Tinnitus and Hearing Center
Read Author Review

Specializes in treating tinnitus, hearing loss and sound sensitivity. Carries hearing aids from multiple manufacturers. Accepts insurance plans from most providers and CareCredit for monthly payments.

Chat with a ConsumerAffairs decision guide

Live agent
Connect Hearing Denver
Read Author Review

Provides free hearing evaluations and consultations and a free two-week trial of hearing aids. Offers ongoing service with three years of free batteries and a three-year warranty. Has multiple Denver-area locations.

Chat with a ConsumerAffairs decision guide

Live agent
Denver Audiology
Read Author Review

Offers hour-long hearing evaluations. Carries multiple brands and different styles of hearing aids. Includes cleanings and maintenance in the cost of hearing aids. Repairs most hearing aid issues in the office.

Chat with a ConsumerAffairs decision guide

Live agent
Hearing Rehab Center Denver
Read Author Review

Provides free hearing consultations at multiple Denver-area locations. Has helped thousands of patients in Colorado. Services all models of hearing aids, regardless of where they were purchased.

Chat with a ConsumerAffairs decision guide

Live agent
Marion Downs Center
Read Author Review

Provides audiological evaluations to patients of all ages. Offers hearing aid selection assistance and fitting. Develops hearing services and programs for the Colorado community.

Chat with a ConsumerAffairs decision guide

Live agent
Modern Audiology
Read Author Review

Provides comprehensive hearing care services for adults and children. Carries hearing aids from top manufacturers. Emphasizes transparent, upfront pricing. Saves patients an average of $1,500 on hearing devices.

Chat with a ConsumerAffairs decision guide

Live agent
New Leaf Hearing Clinic
Read Author Review

Includes a free 65-day trial, a minimum three-year manufacturer warranty for repair and damage and a minimum three-year service package.

Chat with a ConsumerAffairs decision guide

Live agent
Sound Relief Hearing Center
Read Author Review

Independent practice with decades of experience. Focuses on patient education. Accepts most insurance carriers. Offers financing options, including low monthly payments. Specializes in treating tinnitus.

Chat with a ConsumerAffairs decision guide

Live agent
Vital Hearing
Read Author Review

Offers free consultations and comprehensive audiological evaluations. Carries a wide selection of aids from top manufacturers with available financing. Accepts most insurance plans. Schedules in-home and weekend appointments.

Chat with a ConsumerAffairs decision guide

Live agent

Around 1 in 12 people in Colorado are either hard of hearing or deaf, but those with hearing loss wait an average of seven years before seeking help, according to the Hearing Loss Association of America. Denver hearing specialists perform hearing tests and help patients with hearing aid selection and fitting. Many audiologists offer free initial screenings and consultations.
How much do hearing aids cost in Denver?
Most hearing aids in Denver cost $1,000 to $4,000 each. The price depends on the manufacturer, the style of hearing aid, the technology and the features. The total price usually covers the hearing test, the hearing aid fitting and ongoing service, which includes cleanings, adjustments and regular hearing exams. 
How can I pay for hearing aids in Denver?
Private insurance plans generally don't cover hearing aids for adults, but they are required to cover hearing aids for children. Contact your provider to learn what hearing benefits your plan offers. You can also ask your Denver hearing specialist to do a benefits check with your insurer.
Medicare doesn't cover hearing aids, but some Medicare Advantage (Part C) plans may include hearing benefits. Health First Colorado, the state's Medicaid program, covers hearing aids for beneficiaries age 20 and younger.
Many audiologists and other Denver hearing specialists, as well as manufacturers, offer financing options to make purchasing hearing aids easier. 
If you need assistance finding affordable hearing aids, the Colorado Commission for the Deaf and Hard of Hearing has created a list of resources.
Denver hearing aids FAQ
How do I know if I need hearing aids?

Some early signs of hearing loss include:

Muffled speech and sounds
Difficulty understanding words
Having to ask others to speak more slowly or clearly
Needing to turn up the TV or radio

If you're experiencing any of these signs, schedule an appointment with an audiologist in Denver. The audiologist can perform a hearing test and let you know if hearing aids will improve your hearing loss.

Do hearing aids come in different styles?

Yes, hearing aids are available in many different styles. These include:

Behind-the-ear
Receiver-in-the-ear/receiver-in-the-canal
In-the-ear
In-the-canal
Completely-in-the-canal

Ask your audiologist or hearing aid provider to show you different hearing aid styles and explain the pros and cons of each. Depending on your degree of hearing loss and preferences, one or several hearing aid styles may be better fits.

Where can I find hearing aid repair in Denver?

Audiologists and hearing aid providers provide hearing aid repair services. Some repair all makes and models of hearing aids and service hearing aids that were purchased elsewhere. If your hearing aids can't be repaired on-site, they may need to be sent to the manufacturer. If this is the case, ask if loaner hearing aids are available.

Does Costco sell hearing aids?

Yes, the Costcos in Arvada, Sheridan, Aurora, Littleton, Westminster, Parker, Thornton and Superior all have hearing aid centers with hearing aids from multiple manufacturers. Costco hearing aids in Denver include free follow-up appointments, free cleanings and checks and free loss and damage coverage.
Hearing loss resources in Denver
Nonprofits and charities offer much more than assistance obtaining hearing aids in Denver — many also provide helpful resources and support for people with hearing loss. Denver residents with hearing loss may benefit from the following resources:
Thank you, you have successfully subscribed to our newsletter!
Denver hearing aid company information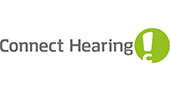 Connect Hearing operates a nationwide network of hearing care centers, including multiple locations in the Denver area. Its team provides free hearing evaluations and consultations. Patients can qualify for a two-week, free hearing aid trial. The company's hearing aids come with three years of free batteries and a three-year warranty.
Address: 950 E. Harvard Ave., Ste. 620, Denver, CO 80210; Multiple locations
Phone: (303) 722-0886
Hours: M - F: 8am - 5pm
Website: clinics.connecthearing.com/denver/950-e-harvard-ave.html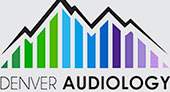 Denver Audiology is a private practice dedicated to offering patients personal, quality hearing care, starting with an hour-long consultation. It carries hearing aids from multiple brands and includes cleanings and maintenance in the cost of the device.
Address: 90 Madison St., Ste. 107, Denver, CO 80206
Phone: (303) 832-2054
Hours: M - F: 9am - 5pm
Website: denveraudiology.net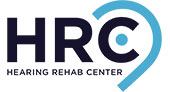 Hearing Rehab Center has helped thousands of people in Colorado with hearing needs by offering solutions tailored to each patient's hearing loss, budget and lifestyle. Request a complimentary hearing consultation by filling out a form online or calling the nearest Hearing Rehab Center location.
Address: 155 S. Madison St., Ste. 240, Denver, CO 80209; Multiple locations
Phone: (303) 872-6937
Hours: M - Th: 9am - 5pm; F: 9am - 2:30pm
Website: hearingrehabcenter.com/offices/hearing-aids-cherry-creek-co-audiologists.cfm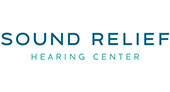 Sound Relief Hearing Center is a family-owned and -operated practice that offers hearing tests and provides customized hearing aid solutions. It accepts most insurance plans and checks benefits with your provider before your first visit. Patients can qualify for low monthly payment plans.
Address: 55 Madison St., Ste. 550, Denver, CO 80206; Multiple locations
Phone: (720) 259-9962
Hours: M - Th: 8:30am - 5pm; F: 8:30am - 1pm
Website: soundrelief.com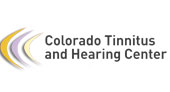 Colorado Tinnitus and Hearing Center offers comprehensive audiology services, including diagnostic hearing evaluations and hearing aid evaluations. It accepts insurance plans from most providers and CareCredit, which allows patients to pay for hearing aids over time.
Address: 3601 S. Clarkson St., Ste. 220, Englewood, CO 80113
Phone: (303) 534-0163
Hours: M - Th: 8am - 5pm
Website: tinnitusandhearing.com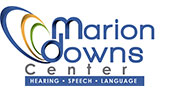 The Marion Downs Center is a nonprofit organization that offers audiological evaluations and hearing aid fittings. In addition to operating a clinic, the Marion Downs Center offers resources, education and research for those with hearing loss and their families. Call to schedule an appointment.
Address: 4280 Hale Parkway, Denver, CO 80220
Phone: (303) 322-1871
Hours: M - Th: 8:30am - 5pm; F: 8:30am - 4pm
Website: mariondowns.com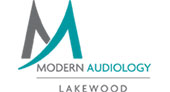 Modern Audiology's mission is to provide evidence-based, individualized hearing care to patients with upfront and transparent pricing. The practice sees adults and children. It sells hearing aids from top manufacturers.
Address: 7373 W. Jefferson Ave., Ste. 301, Lakewood, CO 80235
Phone: (303) 988-7299
Hours: M & W: 7:30am - 4pm; T & Th: 7:30am - 6pm; F: 7:30am - 2pm
Website: modernaudiology.com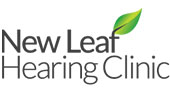 New Leaf Hearing Clinic is an adult-focused audiology practice that offers hearing aid evaluations and other audiological care. It works with a number of the industry's leading hearing aid manufacturers. Every hearing aid comes with a 65-day trial period, a minimum three-year warranty and services including tests, adjustments and wax removal.
Address: 8721 Wadsworth Blvd., Ste. C, Arvada, CO 80003
Phone: (303) 639-5323
Hours: M - F: 9am - 5pm
Website: newleafhearing.com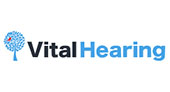 Vital Hearing provides free hearing screenings, comprehensive evaluations and the latest in hearing aid technology from all major manufacturers. It accepts most insurance plans and offers financing for hearing aid purchases. Vital Hearing also adjusts and repairs any hearing aid, even if it wasn't purchased there. In-home and weekend appointments are available upon request.
Address: 200 Union Blvd., Ste. 200, Lakewood, CO 80228
Phone: (303) 947-9887
Hours: M - F: 9am - 6pm
Website: vitalhearing.com
Around 450,000 people in Colorado are either hard of hearing or deaf, according to the Colorado Commission for the Deaf and Hard of Hearing. If you're experiencing hearing loss, you may benefit from hearing aids. We put together a list of the best hearing aids and audiologists in Denver to help improve your quality of life.
You're signed up
We'll start sending you the news you need delivered straight to you. We value your privacy. Unsubscribe easily.