Americord
ConsumerAffairs Accredited Brand
Americord is a pioneer in the development of umbilical cord blood, cord tissue, and placenta tissue banking. They've developed Cord Blood 2.0, a ground-breaking process that collects up to twice as many stem cells compared to traditional cord blood collection. Americord provides the quality and highest standards you are looking for. They are FDA registered and do not charge yearly storage fees. Call Americord today to see what they can offer your family.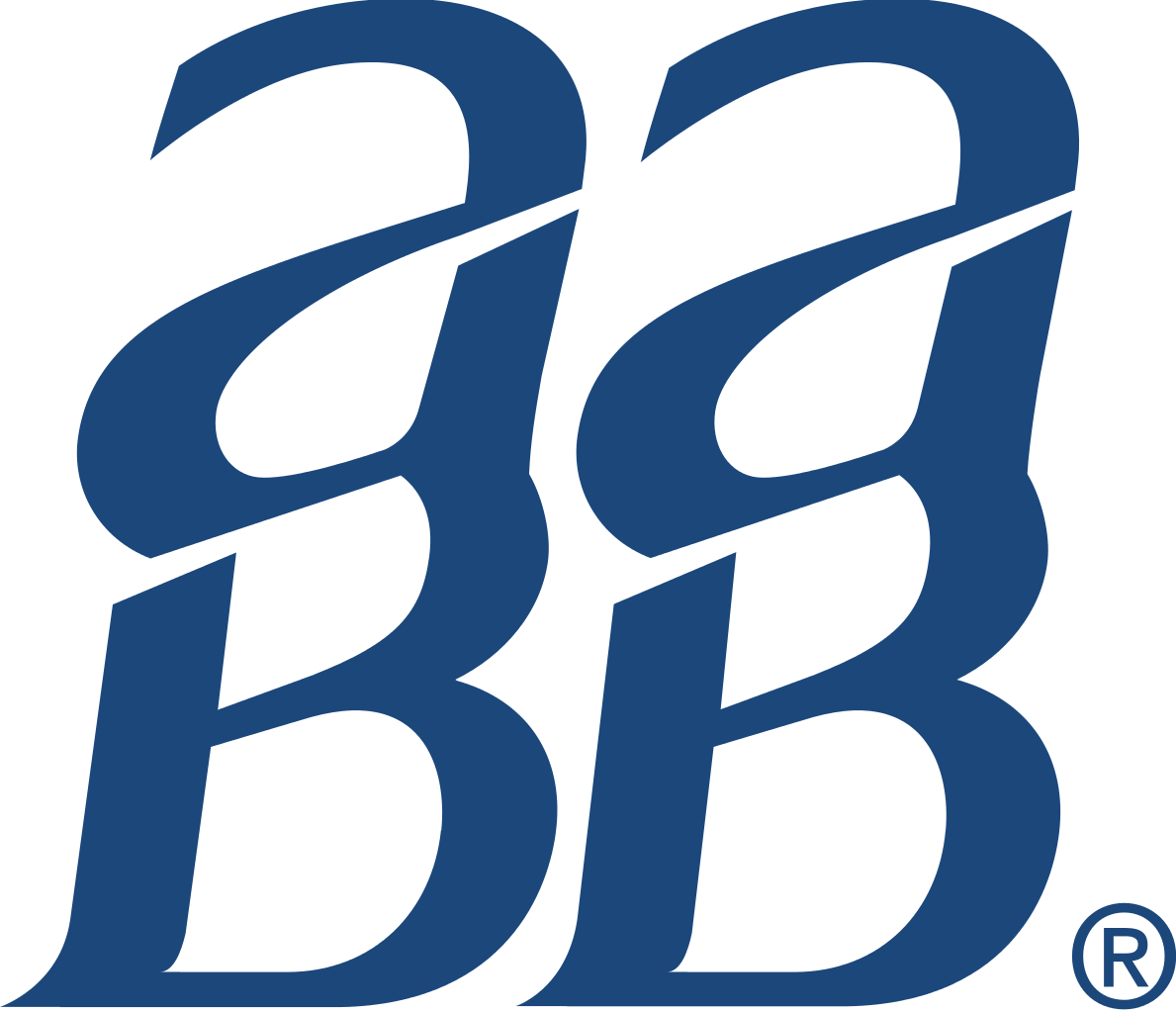 A+BBB Rating
Read More
Read More
Last updated: March 23, 2018
148 Americord Consumer Reviews and Complaints
This review is featured by Americord
N. of In, IN Verified Reviewer Verified Buyer
Original review: Nov. 12, 2017
Americord was offering a $1,000 off for the Black Friday sale. The hard part at the beginning was I did an inquiry through the website. My husband and I shared an email address and I have another email address. The one that we chose to go with wasn't synced up between the person who was trying to sell me from the other email address. I was getting contacted by multiple people so that was kind of frustrating, but that was of my own doing. Once we got things moving though, I had no problems whatsoever. We were sitting on the fence about the cost for a while and I decided to pull the trigger. I have multiple sclerosis so purchasing this was pretty important to me. I might pass it to my son, and there might be some sort of miracle cure out there the time he or I would potentially need it.
The whole process was pretty seamless and it was completely easy to get done. We gave them a call first thing in the morning because they delivered the kit at about midnight, and somebody was there pretty quick. The kit and everything that we got was very easy to use. The nursing staff who was trying to put everything together after I delivered had some questions, but they figured it out. I remember looking over at them at the counter where they were reading through all the instructions where they had some questions. I tried to prep them and we told them that we have the kit and everything. And they were, "Oh, yeah. We do this all the time." But maybe they have never experienced this one before. It would help if there's something that Americord can provide the hospitals before a patient even comes in.
For a potential new mom, it seems like a financial barrier and hassle upfront. But using Americord is extremely valuable and they've been transparent with the process. However, I'm not real sure about how the process would work if I would need to use Americord. It would be really nice if I had something that I could just file away in our fire safe. That would be a guarantee of a thing that we could just go to that direct place if we ever needed it because I kind of imagine that if we ever need it, there's going to be some stress around needing that. Also, I felt like I was told different stories when I was going after this $1,000 off thing. It didn't feel like one person knew what was going on from another and that just felt a little disjointed. There should be some way for them to consolidate.
View more
Be the first one to find this review helpful
Daniela of Bridgeport, CT Verified Reviewer Verified Buyer
Original review: March 23, 2018
It seemed like everybody's service is equivalent so a better price was really what I was looking for. Americord had a competitive price and I couldn't really afford anything more than that. The cord blood specialists were very thorough as well. It was above and beyond what I was expecting. They were prompt, very responsive and open to communication. And they followed through. There was a lot of back and forth because I had to go to the hospital and it was a little confusing but they handled it well and it was straightforward. Banking my baby's cord blood is important for the future of the family and I'm very happy with Americord. I would recommend.
Be the first one to find this review helpful
Thank you, you have successfully subscribed to our newsletter!
Enjoy reading our tips and recommendations.
Unsubscribe easily whenever you want
Aniket of Richmond, VA Verified Reviewer Verified Buyer
Original review: March 21, 2018
Americord offer varied services and had additional services, placenta tissue collection, and something else which the others did not. And the combined price was good. The cord blood specialist explained the details well enough. Americord took care of everything. The courier came on time as much as he could. We had around six to eight inches of snow at that time, and he still managed to come in and do the pickup. So, I can't complain about him being late by 40 minutes especially with having tough driving conditions. The crew sent all the packages.
I liked what Americord was doing. It's good to bank the baby's cord blood. God knows what might be needed in the future, like a bone marrow transplant. Quite a lot of my friends are doing it. I also tried to recommend Americord to three or four friends of my colleagues who are having their babies. It might be good for one's baby's health in the future. This is a good facility.
View more
Be the first one to find this review helpful
Caroline of Sonoma, CA Verified Reviewer
Original review: March 7, 2018
The whole experience was stress free and super easy. They came to Americord was responsive and picked up the cord blood quickly! The whole kit was well labeled and easy to understand for both us and the doctor. Definitely recommend.
Be the first one to find this review helpful
Ho of Hesperia, AR Verified Reviewer Verified Buyer
Original review: March 4, 2018
We used Americord to bank our baby's cord blood for the future, in case we ever needed it. Everything was great. They had a good price. Moreover, the process and the instructions were quite clear. They have met my expectations.
Be the first one to find this review helpful
Amit of San Fransico, CA Verified Reviewer Verified Buyer
Original review: March 2, 2018
Banking my baby's cord blood is some kind of an insurance and peace of mind. A friend of mine had used Americord and he recommended it. And also, the prices were competitive and I got a referral kind of discount. Somebody came and picked up the samples, and the transaction was straightforward. They called to let me know that they were coming and then they just took it from me. They didn't explain anything about what they're going to do with it. Americord should follow up with people once everything is banked with them. There should be an update if the child's tissue is safe and secure, or if there's anything else that they're doing or needed. An annual or semi-annual update on what's happening might be good. Still, I would recommend Americord to my friends. Their price is lower and they seemed to be a well-run place compared to the others I saw.
Be the first one to find this review helpful
How do I know I can trust these reviews about Americord?
1,053,525 reviews on ConsumerAffairs are verified.
We require contact information to ensure our reviewers are real.
We use intelligent software that helps us maintain the integrity of reviews.
Our moderators read all reviews to verify quality and helpfulness.
For more information about reviews on ConsumerAffairs.com please visit our FAQ.
Chloe of Los Angeles, CA Verified Reviewer Verified Buyer
Original review: March 1, 2018
Americord will hold the cord blood indefinitely for me and it was the best price for that length of time. This is one of those things where I will never know and I would rather not be in a situation where I know I could have and I did not get it. The hope is that the technology and science advance enough where Americord becomes useful. We are in an age where that is a real possibility. So, I'm excited about it. I just did my log-in username a week ago and it was nice because they reminded me that I had to access my account. It is a really expensive investment. But Americord is great and I feel good about my large investment into this cord blood thing.
Be the first one to find this review helpful
Bogdan of Fayetteville, AR Verified Reviewer Verified Buyer
Original review: Feb. 26, 2018
There are 90+ diseases that can be cured with stem cells now. And that's something we wanted to make sure we could give to our daughter so we had her cord blood banked. I had seen online reviews for Americord and found them to be professional. And when I was reading, it seemed like their technology was able to harvest twice as much of the stem cells. So it looked like they were the better option. I reached out to them to inquire about pricing and I had a great customer service experience. They were able to give me a very aggressive price on the phone, followed by payment options and all fell into place.
Americord seemed like they were very legit, and they had everything I wanted. They were also able to harvest my wife's stem cells from the placenta, which was really impressive. So now both my wife and my daughter have stem cells, which nobody else that I've seen has that ability. It was the right decision. Plus, they were personable. Jazz, my sales rep, was phenomenal the entire time and very easy to get a hold of.
When we had our daughter, I was living in North West Arkansas for work, and they were able to have the courier out there about eight hours after she was born. She was born at 10 at night, and they picked the cord blood up and put it on a flight. They sent it straight to Boston where they removed everything. So, it's pretty interesting. Americord did a great job and everything seemed to work really well. Overall, the process itself was good, and should we ever need to use the stem cells, I'd have access to them very expeditiously.
View more
Be the first one to find this review helpful
Dana of Huntington Beach, CA Verified Reviewer Verified Buyer
Original review: Feb. 24, 2018
Putting our baby's cord blood in a bank seemed like a good sort of insurance policy but I'm hoping we never have to use it. We liked the monthly payment plan with Americord and so we banked the cord blood with them. The nurse then took care of giving the courier everything. Everyone made our experience super easy.
Be the first one to find this review helpful
Sara of Oakland, CA Verified Reviewer Verified Buyer
Original review: Feb. 19, 2018
I have no idea what science will take place between now and when my baby is my age and I would like to give her every opportunity to have the longest, healthy life. Americord had the option to save my baby's placenta for me. The representatives were well-informed, and the courier came when he was supposed to and didn't interrupt. It didn't feel intrusive.
Be the first one to find this review helpful
T. of Ar, AR Verified Reviewer Verified Buyer
Original review: Feb. 17, 2018
I like the usual benefits of banking a baby's cord blood and the potential need for it in the future. After going through the internet, an Americord rep called to set everything up. Their process was really seamless and very convenient. I recommend Americord regularly. They have the best storage and child testing.
Be the first one to find this review helpful
Ryan of Hermosa Beach, CA Verified Reviewer Verified Buyer
Original review: Feb. 16, 2018
Banking the baby's cord blood is as good as an insurance policy. From what I understand, it's rare for something like that to come up but better to have it just in case. We used Americord for our first son in 2011 so we used them again with our more recent son. Everything went smoothly. Coordinating the pick-up was straightforward. I have three kids and we were only able to bank two of the three. Apparently, the second child's sample wasn't large enough. They notified me that it was an insufficient sample and that they were sorry they couldn't store it. I thought that was good that they reached out because I wouldn't have known the difference, and I didn't end up paying anything. Whenever others have questions about them, I pass along the name of the site that has Americord's reviews.
Be the first one to find this review helpful
Yohan of Rancho Cordova, CA Verified Reviewer Verified Buyer
Original review: Feb. 11, 2018
I was referred to Americord by a friend after choosing a couple of companies. We called all of them and Americord was the first to ship out the kit. Also, they offered the latest storage methods at that time and had the placenta in addition to the cord. They told us we can ship the kit back if we didn't use it and there was a return tag. I asked if I can have a second kit sent to the hospital should I need it and they said it would be fine too. And just use the return tag for whatever we didn't use. They made it really convenient for us. So, if I was in a jam and I didn't have the kit because they gave it to us early, they said that they would ship it within 24 hours to the hospital. They have really good service. Their reps were also very knowledgeable and were willing to escort us to an actual tech if we wanted to know more about it. They had good monthly plan options as well that were more affordable.
So, they stored both items. They had a better extraction method and their storage lifetime, 25 years, was longer than the others. And, they had a higher insurance if the cord blood was damaged, if my daughter or family needed it for medical use. Americord works really well with the hospitals too. They coordinated, so it wasn't very frustrating while a lot was going on. And whenever the nurse had a question how to store, they answered the call within minutes. There was a carrier issue, as they wanted to make sure where it was going, but they were able to get that sorted out very quickly with their dispatch team. It's really time sensitive so after extraction, they have a window of a couple of hours to properly store it and then 24 hours to deliver it. So, they got the courier to go straight to our room and pick up the kit to be stored in a refrigerated room, and it all went well.
View more
Be the first one to find this review helpful
Purvi of Dublin, CA Verified Reviewer Verified Buyer
Original review: Feb. 10, 2018
We wanted to preserve the cord as well as the placenta blood. We have read a lot of research with stem cell research and we wanted an option that if our child ever needs it, that it's available to him and eventually if it never gets used, then it gets donated to science, which would help somebody. So that was the biggest reason we did it. My husband and I did a research too on the different things that were out there, including the cost. Americord was one of the few that did both for a reasonable price, whereas other blood banks are charging more money to do the same services. However, we weren't happy with their service. They have been informed ahead of time and confirmed to us through email that they were aware we were wanting to save both. We received the kit that they sent us ahead of time. The doctor said everything was fine, the preserved items were just there.
Apparently, there was a disconnect between the Americord and the courier because the courier wasn't aware that he's doing both the placenta and the cord preservation. When preserving the placenta, you're in a time crunch but he said that he couldn't make it that day and that he was somewhere else. It was a horrible experience. They messed up and they didn't do anything about it. The courier came and we have no idea if it was preserved correctly and we have no way of finding out but Americord still charged us for that. Eventually what they ended up doing was that the hospital saved it until the next day.
View more
Americord response
Hi Purvi - This is Martin, CEO of Americord. I very much appreciate your valued feedback. I would personally like to thank you, for taking time to speak with our Client Service team member yesterday. I understand that we were able to clarify that your Cord Blood and Cord Tissue samples were successfully processed with a significant amount of stem cells. As you are aware, your stem cells are safe and cryogenically preserved for the next 20 years.
We are truly honored, that you're thinking about Americord for your future stem cell banking, and we look forward to our continued relationship.
Sincerely,
Martin
Be the first one to find this review helpful
Whitney of Irvine, CA Verified Reviewer Verified Buyer
Original review: Feb. 9, 2018
When I chose Americord over another bank, it had to do with the pricing. I thought it was really fair, and while it wasn't the least expensive, I was impressed with their service. And so I inquired when I was pregnant and I filled out a form online indicating that I was interested in getting one-on-one information. Then a representative reached out to me and I didn't feel like it was a sales call. It feels like if there's anything I might need, they're right there to answer any questions. I was concerned about what happens if the sample that we got aren't viable. I don't want to spend all my money not knowing if it's going to be able to be doable. That was my main question and they gave me peace of mind knowing that everything is refundable if they're not able to get what they need.
And I was really impressed that they reached out. I was new to the whole process and I don't know what it entails and the people at Americord were helpful, which I appreciated. Lastly, in a lot of companies out there, the pricing is very steep, especially for the storage. The initial price may not be that much for the storage whereas Americord was very straightforward - storage was included. It made it really easy to know what was included and what we were going to get. It's because, for us, the decision to bank my baby's cord blood rests on the budget and weighing the cost against the possibility of needing to use it. My husband deals a lot with the stock market and finances, and so he deals with risks a lot. It was a form of insurance for us until he was able to weigh that risk and compare it to the cost.
So far, everything was great. The only thing that I was unsure about was after they sent me a follow-up kit because I had to get my maternal blood sample redrawn. And for whatever reason, I wasn't sure what happened to it. But they made it very easy for me and I was very happy that we found them. In fact, it was my husband who dealt with the courier more because I was up having a C-section, so I was kind of healing. But they did a great job with the instructions. We had a lot going on at the hospital and I didn't feel that made it like one more thing as an inconvenience. Overall, if I have a friend who is pregnant and wanted to bank her baby's cord blood, I would definitely recommend Americord.
View more
Be the first one to find this review helpful
Kerry of Daphne, AL Verified Reviewer Verified Buyer
Original review: Jan. 31, 2018
The specialist I spoke with from Americord told me everything I needed. I'm in the medical field and everyone said that it was a responsible thing to bank my baby's cord blood. I didn't want to look back and think that for $3,000 I could have made an insurance policy instead. When I did my research, I wanted a company that had an established business and that was my main priority. I wanted to make sure the lab would be secure. I really dug deep into whether or not it was in a flood zone. And Americord was an established company and they have professional people.
While I had all the information I needed, I still feel a little disconnected and I wonder sometimes that now I have paid off, would I not forget since after I made my last payment, I haven't been contacted again. Lastly, their payment plan was interesting to me because most of them wanted the money upfront, which I could have done. But I paid it off early since it felt easier. And while $3000 is not a lot for what one's getting, I still like the idea that Americord had the payment plan.
View more
Be the first one to find this review helpful
Wenmin of Kingman, AZ Verified Reviewer Verified Buyer
Original review: Jan. 30, 2018
I called a few companies and some of them have lower price than Americord. But Americord gave two big containers, which can save more for us. The specialist we spoke with was very nice. I did some research and they say that in the future, autism can be cured by using the cord blood. I don't know if it's true or not, but I'm going to save it because I know more and more children are diagnosed with autism in America. And I believe one day, saving the cord blood with Americord can help my son. My son's pediatrician did not recommend saving his cord blood, but I saved the cord blood of my daughter just in case. Nobody knows what is going to happen in the future and the cord blood could save their lives. But it's been almost a year since I saved the cord blood and nobody has called me. And sometimes I worry that I don't know if their service is still running. Otherwise, everything was good.
Be the first one to find this review helpful
R. of Ca, CA Verified Reviewer Verified Buyer
Original review: Jan. 29, 2018
I would recommend Americord. We banked our baby's blood cord mainly because my husband was adopted. Americord tests what you send before they freeze it to make sure that it's good, unlike other providers which freezes whatever you send them and start charging you right away. You don't know if it's collected properly or if there is enough of it to actually make a difference in the future. The rep from Americord was knowledgeable about the competition and pointed out a few things about other providers. The guy who picked up the kit was also quick. The doctors and nurses, however, don't like it. I wish that there's another person from Americord to do it at the hospital, or if the nurses and doctors will get some incentive to do it. They all do it at the end of the day, but it's a pain for them. They're overwhelmed with everything going on.
Be the first one to find this review helpful
Sifredo of Oak Hills, CA Verified Reviewer Verified Buyer
Original review: Jan. 21, 2018
Americord was the best based on our research and we've been with them for nine months now. It's been a good experience and we've been happy with them. Their rep explained everything to us. I would recommend them.
Be the first one to find this review helpful
D. of Ca, CA Verified Reviewer Verified Buyer
Original review: Jan. 20, 2018
My friend banked their baby's cord blood and they told me that it's good. It's a back up if something happens. Americord's price and storage time were better than other ones. Their cord blood specialist was friendly and responded quickly.
Be the first one to find this review helpful
Abhishek of Sunnyvale, CA Verified Reviewer Verified Buyer
Original review: Jan. 19, 2018
Based on the online research that I did, I checked Americord. And whatever I needed, they were providing me everything. They had better rates than most too. I did the storage for two things like the stem cells and I was pretty satisfied with their executive who answered my call. And the pickup was very quick. The person was available to pick up even though I was still preparing the package. The response time was very good and they were very helpful. We just had the cord stored and we have not contacted them since the childbirth. But we know that when the day comes that we need something, they'll be there to help us. My experience was good and I'd definitely recommend them. One of my friends had a baby and I gave the reference for Americord in case they wished to do service too.
Be the first one to find this review helpful
Derek of Simi Valley, CA Verified Reviewer Verified Buyer
Original review: Jan. 18, 2018
My wife and I wanted to future-proof the possibility of treatment if we needed it. We also considered our age and we decided to use a cord blood bank. We like the cost and the different levels that Americord offered. We had a web chat with someone to ask a couple of questions about it then we asked if we could call while we were chatting. The rep agreed, we spoke with her and she answered our questions. After we hung up, we debated a little bit what we were going to do then we decided to go ahead and sign up. We had a couple other phone conversations with people throughout the process as far as getting ready for it after we received our package and in the submission process.
When they came and picked up the kit, we were expecting it would take several hours for them to get there but they were there really quickly. Everybody said they were very professional, in and out, and took care of everything. I'm very pleased with their service. They've been very helpful along the process. To anyone considering cord blood storage, Americord is a very reputable company,
View more
Be the first one to find this review helpful
Sandeep of Goleta, CA Verified Reviewer Verified Buyer
Original review: Jan. 9, 2018
Americord has a technology in which they are able to get more live cells compared to other banks and one of the associates explained this to me well. Setting up with Americord was pretty easy as the associate was able to provide me all the options. We were able to talk about what things would work and what kind of plan would work for us. It was very simple to understand and set it up. Also, the person who picked up the kit showed up on time and he checked out everything. Americord has met my expectations but I haven't followed up with them since then and they haven't followed up with me after the package was delivered. The only time I received a call was when they said that they received the package.
Be the first one to find this review helpful
Sandra of Los Angeles, CA Verified Reviewer Verified Buyer
Original review: Jan. 8, 2018
My sister spoke to me about Americord and said that they did more testing than the other ones I've used. The person that I spoke with on the phone set everything up. He was very sweet, and he even gave me his track number which was really nice with any questions. I felt like I can call him with any questions, and they took care of everything. Someone from Americord came and picked it up. Overall, I had a fine experience and I would recommend them.
Be the first one to find this review helpful
Joyce of Rancho Cucamo, CA Verified Reviewer Verified Buyer
Original review: Jan. 7, 2018
Americord was responsive to my questions, and it was easy to get a hold of them. They were always available and they were always checking on me. The kit was easy to follow. Then my husband called them and they picked it up right away. We were kept on the loop with my son's cord blood processing. I want to make sure that in the event that my son needs it, then it is there available for him. We had a good experience overall. I was lucky enough to get a discount being a health care worker and the cost was quite reasonable for us.
Americord response
This is Marty, the CEO of Americord. I would like to first thank you for your kind words regarding your positive experience with our team here at Americord. We are committed to providing the best experience at all times to our clients.
We are pleased you chose Americord to bank your baby's cord blood stem cells. When considering your cord blood, cord tissue, and placenta tissue banking options, we believe it's important to be transparent about our costs and services, but also how other companies measure up in comparison to us. In this regard, I am so happy you took notice of our efforts to provide competitively priced, high-quality products, and excellent client service.
In comparison to our competitors, we do not pay doctors a referral fee. We do not employ a large pharma-rep type sales staff, and we do not have the excessive budgets that go along with supporting that. We simply pass the savings on directly to the client. We feel it is important to offer the option of cord blood banking to every family.
Thank you for taking the time to provide your feedback, we are so happy to have you as part of our Americord family!
Be the first one to find this review helpful
A. of Ca, CA Verified Reviewer Verified Buyer
Original review: Jan. 4, 2018
I banked my kids' cord blood a year ago to protect their future. It can be used if there was any issue with the blood or any type of a disease. And in the future, there might be a new medicine or a cure using it. I subscribed with Americord and I had a good experience with them. The courier was timely and the package was easy to read and understand.
Be the first one to find this review helpful
K. of Co, CO Verified Reviewer Verified Buyer
Original review: Jan. 2, 2018
We are happy to have an option to take some measure of protection for our daughter against serious illnesses that she might end up having and decided to bank her cord blood. Americord's price made us pick them over other cord blood banks and it met our expectations. My husband coordinated everything with them but there was a little bit of confusion with their courier and I think he was a third party. He seems to not fully understand the protocol when came to the hospital to pick the cord blood up. Otherwise, everybody that we worked with directly through Americord seemed very good and helpful. Our experience was seamless and it seems worth our time and money if we run into the circumstances where it would be beneficial for us.
Be the first one to find this review helpful
Dinesh of Long Beach, CA Verified Reviewer Verified Buyer
Original review: Dec. 27, 2017
Americord offered us to pay them a lump sum for all of the 20 years and not have to pay a fee. Banking the baby's cord blood is a preventive precaution. It may not be super useful today, but I don't know what's going to come up after three or five years. People are going to find out newer ways to use this and I would not want to be in a place where there is treatment available but I just don't have the resource.
The specialist who did the extraction was from the hospital and the medical courier who picked up the samples was there within four hours of the delivery, which was in the middle of the night. So that was good. However, while the kit was easy, they could have educated me on what to do as far as it goes because we found out after opening the kit that we needed to take a sample before the delivery and it was already too late. I would suggest that they give instructions and not just hand the kit.
Also, one of the things that I'm not quite satisfied with the Americord experience is their follow up. They collected the samples but I don't know what happened after. I don't know how it is tracked. They'll store the cord, and it will be good for all the 20 years it gets stored. But there's a lot of processes that happens before it goes into storage. I would like to be involved in every single part of that process, but I was not. I haven't called them and see what is the status but I would expect something like this to be done by Americord. This can definitely be improved if Americord actually followed-up. Still, I'm satisfied with the way it was and I would recommend them.
View more
Be the first one to find this review helpful
Albert of Miami, FL Verified Reviewer Verified Buyer
Original review: Dec. 22, 2017
We started researching about cord blood banking before we even got pregnant so we knew the benefits and the possibilities of having this tool could open in the future. If something goes wrong with the baby, we wanted to be safe and the benefits in the future are tremendous. The cost at Americord was better, plus the reviews and the experience other people have put online were much different. When we signed up, they were really on the ball and they followed up with us. The cord specialist was very attentive. He gave us our space when we wanted to look at other companies. He was also always available to answer questions all throughout the day that we got our kit and he was great throughout the way.
The paperwork was easy but the initial kit was a little bit confusing as to what was to be sent back and what we would have to do with that. I wish I would have had more details but I guess the first time was overwhelming. The doctor was also able to figure it out so it worked out in the end. We came in with very limited expectations, not knowing what cord blood banking was. The experience has been great so far. Everything is moving smoothly. We haven't had to use anything, we haven't had to contact the company. And hopefully we never have to but if we do, I'm sure everything will work out fine. So I love them. I'll recommend them to anybody who asks me.
View more
Americord response
This is Martin, the CEO of Americord. Let me thank you for your kind words regarding your experience with Americord. I commend you for doing your research. It can be daunting, as there are numerous resources that explain the benefits, options, and the process of cord blood banking. I hope you found our Topic Center full of valuable information for your research.
I am sorry to hear that you experienced any confusion with our instruction steps. We strive to make the process as simple as possible. I will take your feedback back to the team for review in the hope of simplifying the collection process.
Thank you for taking the time to provide your feedback.
Be the first one to find this review helpful
M. of Fl, FL Verified Reviewer Verified Buyer
Original review: Dec. 19, 2017
Americord offered more than other cord banks and also seemed the most appealing out of all of them. Their cord blood specialist was wonderful, very helpful and got everything resolved very quickly. I was on the fence if I should bank my baby's cord blood but I figured it was like a life insurance policy. Then it was unknown when I was going to go the hospital since I was on bed rest, yet within 24-48 hours I got the package on my doorstep. Overall, Americord has met all my expectations and everything has been positive so far.
Be the first one to find this review helpful
V. of De, DE Verified Reviewer Verified Buyer
Original review: Dec. 15, 2017
I had my last child's cord blood banked since there could be health benefits for the child, for the siblings, and for myself. Also, since it was already our last child and my other children were not banked. I did some research and found that Americord was the most reasonable. It was a one-time fee for 18 years and they would bank all three pieces, the placenta, baby's cord, and tissue. And, the kit would be shipped international for free going back to them. Even more, the person I spoke with was really informative, knowledgeable, positive, accommodating, and has timely response. But the pick up for the kit did not go as planned. The carrier came to the hospital and he needed a sticker or label. The label was missing from the original box and even though Americord made it right, it took a lot longer than anticipated. Other than that, I had a great experience with them.
Be the first one to find this review helpful
Americord questions and answers
What problem is Americord trying to solve?

Americord is working to improve lives in ways that would not otherwise be possible. We focus on cord blood, cord tissue and placenta tissue banking innovations that provide more treatment options for newborns and their families.

For example, our proprietary Cord Blood 2.0™ technology preserves up to twice as many stem cells, making it possible to treat larger patients and expand treatment opportunities for smaller patients. This is crucial because traditional cord blood banking often collects only enough stem cells to treat a child under 65 pounds. Americord expands treatment options to patients weighing up to 165 pounds.

What sets Americord apart from the competition?

Americord offers the broadest and most technologically advanced product line in the industry. Our focus is on providing more treatment options for clients by combining innovative technology and white-glove care for superior value.

We are the only company that offers Cord Blood 2.0™ technology that collects up to twice as many stem cells as the industry average.  In addition, we are one of very few companies that offer expertise in three stem cell products - cord blood, cord tissue and placenta tissue. We are also one of only two companies that offer a collection kits approved by the FDA for c-sections.

We are committed to the highest levels of customer service, with 24/7 availability and white-glove care, including bedside pickup service by the medical courier. For mothers in early labor or last minute stem cell banking decisions, our AmericordRush™ program offers same-day delivery of the Americord Collection Kit at no extra cost.

We allow parents to decide what to bank right up until delivery, with our 3-in-1 Collection Kit for the collection of cord blood, cord tissue and placenta tissue. Expectant parents can reserve a kit and then return it free of charge as their plans change. There are with no cancellation fees, no annual storage fees and no withdrawal fees.

What needs does Americord fulfill, and how does Americord fulfill those needs better than your competition?

Americord's mission is to provide the highest quality services, at the lowest possible cost, while supporting unique and innovative ways to improve the therapeutic utility of cord blood and tissue stem cells to improve patients' lives. We invest in the future of stem cell banking so that families and their loved ones will have peace of mind. We actively explore innovative collection, transportation, processing and storage technologies to improve yields and viability to ensure the best possible results for our customers and the medical community.

We operate to the highest ethical standards in the industry and are committed to complete customer satisfaction. We thoroughly test every collection, and if the yield falls below the recommended minimum standards, we don't charge parents who elect to forgo storage. In addition, we don't offer incentives to the medical community to steer patients to Americord, preferring that patients make an unbiased assessment of the best stem cell bank for their needs.

We have the highest quality guarantee in the industry at $90,000, eliminate all hidden fees, and offer a risk-free cancellation policy.

How does Americord measure success?

Our clients entrust us with their most valuable medical assets, and we take this trust seriously. We measure success by customer satisfaction and regularly solicit feedback to ensure our products and services fully meet or exceed their expectations. We also benchmark our stem cell yields to ensure they deliver on our promise of achieving twice the industry average. In 2016, we recorded our highest cord blood collection volume and TNC count of 183 ml and two billion TNCs, respectively.

What's the most common misconception consumers have about cord blood banking?

Expectant parents often have questions about the types stem cells that can be collected and stored and the potential different stem cells hold for future medical treatments for their growing families.

A newborn's umbilical cord contains two types of stem cells – hematopoietic stem cells (HSCs) and mesenchymal stem cells (MSCs). HSCs stem cells are programmed to become red and white blood cells. Medical science has found ways to use their natural abilities to treat over 80 disease of the blood like leukemia. MSCs, on the other hand, develop into muscle cells, bone cells, cartilage cells and fat cells. MSCs are considered essential to the future of regenerative medicine.

How has cord blood banking changed in the last 5 years?

Over the last five years, scientific breakthroughs in regenerative medicine and stem cells have raised awareness and interest in umbilical cord blood, cord tissue and placenta tissue banking. At the same time, expectant parents can be overwhelmed by an influx of cord blood banking companies with confusing claims, complicated offers and aggressive marketing tactics. As the industry evolves, it has never been more important for expectant parents to find a reliable source of unbiased information to ensure they make the most informed choice for their important medical assets.

What is something you wish every consumer knew about Americord?

Americord is rooted in a firm set of values. Our purpose is to improve lives and change the world. Our core values support our purpose and define how we manage and successfully grow our business.

• Customers: We strive to serve and provide value to our customers, faithfully and consistently. This commitment is foundational to our success.

• Employees: We encourage an ownership mentality, treat others with respect, provide opportunities for learning and growth and challenge to be their best selves.

• Integrity: We treat all we encounter fairly and with integrity.

• Innovation: We constantly improve strategy, products, operations, ourselves, sales talking points, marketing and financial performance, and our internal processes, with the aim of challenging ourselves to leave the organization better off tomorrow than it was yesterday.

• Learning: We instill a culture of learning and growth.

• Community: We engage with the local community, advancing important technologies and being generally charitable and helpful to others.

These values are more than just words, they inform everything we do.

Has Americord received any rewards or recognition for its products or services that your customers would like to know about?

Americord is AABB and FDA accredited and we have an FDA accredited collection bag. We have an A+ Better Business Bureau rating. Americord is also licensed in all states that require licensure for cord blood, cord tissue and placenta tissue banking.

How has your company grown?

Americord's superior technology, focus on customer service and engrained set of values has made it the fastest growing cord blood bank in the United States. As a result, the company has been listed on the Inc. 5000 List of the fastest growing private companies in America for the past two years.