Our promise. We provide a buying advantage with verified reviews and unbiased editorial research.
About Neptune Society
Neptune Society specializes in affordable and compassionate cremation and funeral planning services. The company offers professional guidance from cremation experts to help you plan for events after your death. Putting these arrangements into place now takes the burden and decision making off of your grieving family.
Pros & Cons
Pros
Helps with planning
Offers special veteran services
Maintains a memorial reef
Cons
No facility for on-site services
Not available in all states
Bottom Line
Neptune Society offers dignified and affordable cremation services. It provides a single comprehensive plan that covers every detail of the cremation process.
Top Neptune Society Reviews
Great customer service. Lori was able to answer all our questions. She even let us know of special boxes offered to veterans and other benefits. In the time of quarantine she was ...
Read full review
Very good service and communication at a tough time. They took care of everything in a caring and professional manner. When a death in the family happens, you're in a fog for a wh...
Read full review
What is the Neptune Society?
Neptune Society offers affordable cremation services and guidance to those who have recently lost a loved one or are planning their own arrangements in advance. If you are responsible for final arrangements for a family member, Neptune Society guides you through the process to help you choose the services that meet your needs and your budget. Neptune Society's goal is to provide dignified and affordable cremation services for grieving families.
Neptune Society works in three basic categories: Planning cremation services, planning the cremation services of a loved one who has passed (or will pass soon) and veteran cremation.
Plan ahead

Neptune Society understands that thinking about and planning for your final arrangements can be emotional, and the company's employees strive to make it a dignified and thoughtful experience.

Planning a cremation service in advance can save thousands of dollars, and it lets you make decisions when you are in a clear state of mind. Neptune Society can help you understand state-specific information, travel protection, estate planning and other details, such as choosing your memorial keepsake urn.

Does Neptune Society scatter ashes at sea?

No, but they do offer an alternative. The Neptune Society Memorial Reef is an artificial reef off of the coast of Key Biscayne, Florida, and ashes can be scattered there.

When a loved one has died

If someone you loved has passed away, you can report this death to the Neptune Society to have someone reach out to you. You can start the process by entering basic info and payment details. Neptune Society keeps your personal information secure and is available 24/7 to answer questions and provide support.

Veteran memorialization

If you or a loved one has served in the military, you may have specific requests when it comes to your cremation services. Neptune Society offers a free "Veteran Death Benefits and Memorialization Guide" to help you understand your options to honor the veterans in your life and determine if you or a loved one are eligible for veteran-specific memorialization services.

Other services

Along with comprehensive cremation services and planning resources, Neptune Society offers other services to serve families in need. Some of these services include:

Immediate-need Services: If a loved one passes away and there is no funeral or cremation plan, Neptune Society can walk you through the immediate details of the cremation process, including reporting the death and helping you gather all of the appropriate information and documentation.
Merchandise: Cremation involves choosing a memorial urn to keep your loved one's ashes in. It offers urns, keepsakes, and jewelry that can be engraved as a personal memento for your loved one. Some of the keepsake urns available include:

Eco-friendly scattering boxes
Home memorials
Burial urns
Companion urns
Garden memorials
Keepsake jewelry
You can learn more about each of these services by filling out the online contact form, enrolling online, or attending a Lunch and Learn event. All options are designed to be casual and no-pressure, so you can gather all of the information and make a confident and informed decision.
How much does the Neptune Society cost?
Neptune Society charges $1,950 for its cremation services. This includes professional services, transportation, refrigeration and a container. The company offers one comprehensive plan without any hidden fees.
The single plan has all the features that customers need the most. It offers flexible payment options, and customers can pay off their plan for as little as $50 a month. The price-lock guarantee lets customers pay the quoted price even when the costs of funeral and cremation services rise.
Neptune Society FAQ
Is Neptune Society reputable?

Yes. Neptune Society has been helping people plan for their funeral and cremation services for almost 50 years. They are a reliable and trusted company that offers comprehensive coverage.
Does Neptune Society scatter ashes at sea?

No, but they do offer an alternative. The Neptune Society Memorial Reef is an artificial reef off of the coast of Key Biscayne, and ashes can be scattered there.
Where does the Neptune Society scatter ashes?

The Neptune Society Memorial Reef.
Is Neptune Society available everywhere?

Neptune Society is a localized service and has 45 locations across the country. Its travel protection ensures that you can transfer your cremation services anywhere in the U.S. if you move after planning your services.
Is Neptune Society legit?
Yes. Neptune Society is a trusted and reliable cremation service that has been in business for almost 50 years. The company offers localized services all over the country, and we recommend it for anyone looking for an affordable cremation service.
A link has directed you to this review. Its location on this page may change next time you visit.
How do I know I can trust these reviews about Neptune Society?
4,246,788 reviews on ConsumerAffairs are verified.
We require contact information to ensure our reviewers are real.
We use intelligent software that helps us maintain the integrity of reviews.
Our moderators read all reviews to verify quality and helpfulness.
Page 1 Reviews 0 - 10
Chereyle of Grand Prairie, TX

Verified Reviewer
Original review: May 24, 2023
The Neptune Society allows some of their sales agents to defraud customers and does not compensate the victim customer. Laura **, of the North Richland Hills, TX office, lied to me as we discussed the contract over the phone. She then sent a contract with several errors. When I called to have them corrected, she said corrections would be made but an updated contract would not be provided (17 months later, the corrections were finally addressed but no updated contract "can be" provided).
Within a few weeks, I received a package containing a wooden box for my cremains and items such as thank you cards. I called Laura again and she said not to worry, it was included in the price. Unbeknownst to me, she had added an addendum to the contract charging an additional $1,572.87. Not only did she lie about the price being included (by presenting it as if it was in the initially agreed upon price); she did not inform me I could return it within 30 days – which I would have done.
I've made many calls during the past several months to get resolution to this issue but to no avail. I highly recommend anyone considering a contract with Neptune Society to read every word of the contract in person and ask questions until you are completely satisfied that the contract is exactly what you want and do not sign anything until every word and dollar amount is correct.
Be the first one to find this review helpful
Annette of Newberg, OR

Verified Reviewer
Original review: Feb. 15, 2022
My parents contracted with Neptune over thirty years ago. When my father passed we assumed it was a simple phone call as advertised. Not so, after checking in we were told to simply to have hospice call upon death yet hospice was told a pickup was not possible. We then made our own arrangements to have the body removed from memory care and were promised a reimbursement by the manager upon receipt of the death certificate. Now even after providing a death certificate, we now are told we must wait 30-60 days as money is coming from a trust. "Trust" is the last word we would associate with this deceptive concern. Do not use this company as it was nothing but trouble and heartache.
141 people found this review helpful
Thank you, you have successfully subscribed to our newsletter! Enjoy reading our tips and recommendations.
Jack of Lake Worth, FL

Verified Reviewer
Original review: Jan. 19, 2022
The following may apply to Florida only and is not about services promised. It is about the misleading way the Neptune Society chooses to display the "Total Cost" for their services. I chose a zero percent payment plan for myself and my wife. Unfortunately, my wife will pass away before the total payment for services will be rendered. In advance of her death, I contacted the Neptune Society to obtain the balance due. Since the TOTAL SALES PRICE, is indicated on Page 1 of the contract. You can imagine my surprise when I was quoted a balance DOUBLE that amount. It turns out that the TOTAL SALES PRICE on page 1 IS MISLEADING AND IS NOT the TOTAL SALES PRICE! To get the Total Sales Price you have to go 4 pages into the same contract to get ANOTHER Total Sales Price and ADD PAGE 1 AND 4 TOGETHER!
It was explained to me that the FIRST Total Sales Price is an escrow total for the State of Florida and the SECOND Total Sales Price is for Neptune Society. Further, that the Sales Rep should have explained that to me. Frankly, I don't care. As the consumer, I expect the Total to be THE TOTAL! I'm not an attorney, but it seems to me that the Total should only be displayed in one place and then you detail how that money will be applied. You definitely should not have to find out this silliness as your loved one is dying and after you have set aside the monies to cover this event only to find you now have an additional financial hardship.
190 people found this review helpful
Carrie of Everett, WA

Verified Reviewer
Original review: Dec. 30, 2021
The company staff is completely insensitive and totally incompetent. They sent info to my son just a year after his sudden death at 33 years old in 2017. Now they are sending info to my husband who died in Dec. 2015. Really? They are dead and you are sending them cremation information. Wow. Your database/marketing staff must be completely clueless. Thanks for the reminder that they died. Your company is awful.
111 people found this review helpful
Susan of Long Beach, CA

Verified Reviewer
Original review: March 16, 2021
Well since this is an ongoing thing I guess I am not suppose to write a review till it's over. But I want to tell anyone reading this that I am so sorry if your loved one has died to this horrible Corona Virus like mine did. The problem we are having is that every time we call they can not give us any information as to where my mother is.. if she has been cremated and are so rude that one young man told me to get a lawyer and they could find out for me. They have had her body since they took it away Jan.30th and now it's March and we have paid and still nothing. Don't let them lose your loved one. Because certainly nobody knows. I wont be satisfied till I see her body again.. This is horrible.
202 people found this review helpful
daria of Brunswick, OH

Verified Reviewer
Original review: Sept. 1, 2020
I called Neptune to prearrange my cremation. I know people that had used them in the past and they seemed to have a good reputation. I was subject to high pressure sales. It was the end of July and I was told that if I didn't sign before August 1st I would be charged interest on the balance not paid. So I signed online. A friend also called neptune a month after I did and was also told she had to hurry and sign or the prices were going up Sept. 1. I was sent a price list, but it wasn't easy to follow.
The salesman said I would be getting a nice box with helpful items. The price of this box was not discussed. When it arrived, I was amazed. Thank you cards you can purchase for under $5, a planning book one can get comparable on Amazon for under $10, a cardboard box sprayed gold with decorations,- well, you get the picture, retail the box contents would be less than $50. Neptune was charging $1300, which made up a large part of the $2700 contract. The cremation is priced low to be competitive, and they apparently make their money on the retail box. I returned the retail box and according to their contract, I had to cancel the entire contract. My deposit of $99 was to be returned. It is now going on 3 weeks and it still has not been refunded.
195 people found this review helpful
Janet of Wilbur By The Sea, FL

Verified Reviewer Verified Buyer
Original review: July 17, 2020
Jacksonville, FL. My parents set up this service many years ago and when the time came to use it things were so smooth. It was very comforting not to have to worry about this during such a trying time in our lives. I thank Emily and everyone involved for such wonderful, professional, caring service.
47 people found this review helpful
Kelly of Kennewick, WA

Verified Reviewer Verified Buyer
Original review: June 24, 2020
Neptune keeps mailing us information for my husband's dead brother, nearly on his birthday, to make matters worse. He never lived here so we don't know how you got our mailing information but we are thankful these mailers haven't gone to his mother. This is worse than telemarketing and needs to stop.
112 people found this review helpful
Karol of Seabeck, WA

Verified Reviewer Verified Buyer
Original review: June 18, 2020
Great customer service. Lori was able to answer all our questions. She even let us know of special boxes offered to veterans and other benefits. In the time of quarantine she was a breath of fresh air.
35 people found this review helpful
Kristie of Ocala, FL

Verified Reviewer Verified Buyer
Original review: June 12, 2020
**Update to top it off! Came home to find a note still in the box saying to fill the picture frame with some ashes and guess what's not done! This whole experience has been a ** show and someone should not have to go through this after losing a loved one. Absolutely unprofessional and unorganized. They had my Stepfather (Jeff **) for 17 days! First excuse was doctor didn't sign the death certificate when I called to check up on the progress. It had already been 9 days since he passed away and no one seemed to notice they are storing a body with no signed death certificate. Then once I started calling every day it still took another 8 days until he was ready to be picked up and not to mention we told them when we would be coming and he was still not ready as they thought we had the box in which we gave them at the viewing/visitation. No one knows what's going on and they seem not to care one bit!
136 people found this review helpful
Neptune Society Company Information
Company Name:

Neptune Society

Website:

www.neptunesociety.com
Media
AWARDS & CREDENTIALS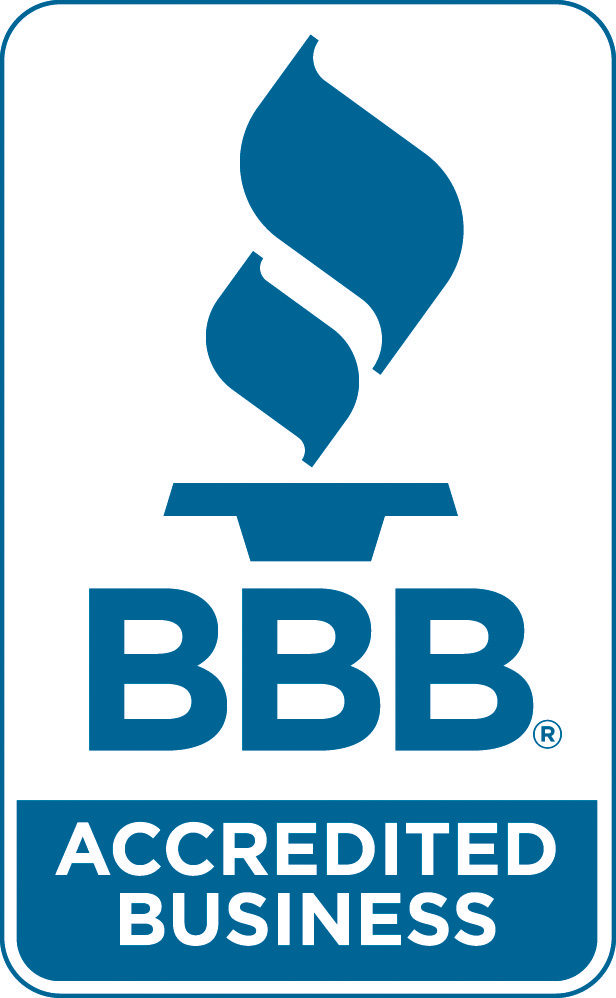 You're signed up
We'll start sending you the news you need delivered straight to you. We value your privacy. Unsubscribe easily.