For Profit College and Student Loan News
The school operated in Texas and Oklahoma before it collapsed earlier this month
10/25/2016
|
ConsumerAffairs

By James R. Hood
ConsumerAffairs' founder and former editor, Jim Hood formerly headed Associated ... Read Full Bio→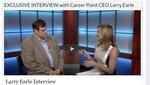 In the latest for-profit college scandal, students at Texas-based Career Point College have been left holding their book bags after the school shut down its campuses in San Antonio, Austin, and Tulsa.
Fifty-nine of those students have sued the school, claiming it induced them to take out high-interest student loans just before shutting down, leaving the students without a degree or certificate and drowning in debt. Five other students had filed a similar suit earlier, Cou...
More
Sen. Warren blasts Department of Education for its role
09/30/2016
|
ConsumerAffairs

By Mark Huffman
Mark Huffman has been a consumer news reporter for ConsumerAffairs ... Read Full Bio→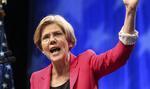 Once you take out a student loan, you have to pay it back. It can't be discharged in bankruptcy, for example.
But there is one scenario where you might be able to walk away. The law allows consumers to discharge some student loans if the school they were attending closed its doors.
It happened last year when Corinthian Colleges shut down, and more recently when ITT went under. As we reported just a few weeks ago, students who were attending ITT when it closed and had not ...
More
Sort By