For Profit College and Student Loan News
The group says it has a right to compensation and were the real creditors of the company
01/04/2017
|
ConsumerAffairs

By Christopher Maynard
Christopher Maynard is a New York-based writer and editor who ... Read Full Bio→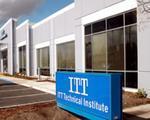 Back in September, ITT Technical Institute shut down all 130 of its campuses after the U.S. Department of Education barred it from enrolling new students using federal financial aid. The company initially blamed the closing on the Education Department, saying that the agency showed a "complete disregard" for its right to due process.
As the story unfolded, the Consumer Financial Protection Bureau (CFPB) announced that some students would be eligible to discharge their lo...
More
The rising enrollments raise fears of a student debt bubble at the graduate level
01/02/2017
|
ConsumerAffairs

By James R. Hood
ConsumerAffairs' founder and former editor, Jim Hood formerly headed Associated ... Read Full Bio→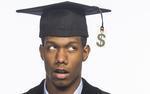 The year 2016 was a nightmare for for-profit colleges and their students, as many of the industry's leading players imploded under pressure from federal and state regulators. But there's one striking segment that appears to be continuing to run a land-office business as 2017 dawns -- for-profit graduate schools.
Post-graduate students are rushing to enroll at schools like the University of Phoenix, Capella Univeristy and Walden University, as well as DeVry and Grand Cany...
More
Sort By