For Profit College and Student Loan News
The 18 AGs plead with Education Secretary DeVos and Congress not to roll back for-profit regulations
02/23/2017
|
ConsumerAffairs

By James R. Hood
ConsumerAffairs' founder and former editor, Jim Hood formerly headed Associated ... Read Full Bio→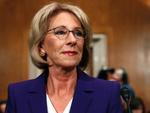 A group of state attorneys general are asking Education Secretary Betsy DeVos and Congressional leaders not to declare "open season" on students by rolling back regulations governing for-profit colleges.
"Over the past fifteen years, millions of students have been defrauded by unscrupulous for-profit post-secondary schools," said the nine-page letter signed by 18 attorneys general, who said they had been forced to step in to stop some of the worst abuses because accredit...
More
Stratford Career Institute was charged with misleading students about its educational programs
02/06/2017
|
ConsumerAffairs

By Christopher Maynard
Christopher Maynard is a New York-based writer and editor who ... Read Full Bio→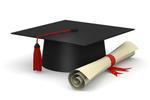 Correspondence schools, which offer distance learning opportunities to students at all levels, can be found across the U.S. The Federal Trade Commission (FTC) has settled with one such school over supposed deceptive claims about its educational programs.
The agency brought charges against Stratford Career Institute in 2016, alleging that it misled consumers about its high school diploma program, which did not meet basic requirements set by most states. The agency said th...
More
Sort By