For Profit College and Student Loan News
The secretary says it's a 'reset,' but critics say the fox is guarding the hen house
06/15/2017
|
ConsumerAffairs

By James R. Hood
ConsumerAffairs' founder and former editor, Jim Hood formerly headed Associated ... Read Full Bio→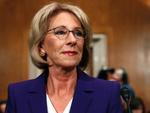 Education Secretary Betsy DeVos has ordered a "regulatory reset" of rules intended to protect students from predatory for-profit colleges. But critics say the reset puts the interests of for-profit colleges ahead of those of students.
"The message the Trump Administration is sending our students is coming into focus: look out, the fox is guarding the henhouse," said California Attorney General Xavier Becerra. But Becerra said he was not surprised by the action.
"I cannot ...
More
Education Department delays Obama-era rules cracking down on money-making schools
03/14/2017
|
ConsumerAffairs

By James R. Hood
ConsumerAffairs' founder and former editor, Jim Hood formerly headed Associated ... Read Full Bio→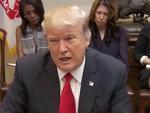 With the founder of Trump University in the White House, for-profit education is riding high once again. After years of increasing federal oversight, the for-profit college industry sees President Trump's regulation rollback as its ticket to renewed growth.
The Education Department last week announced it would delay enforcing the "gainful employment" rules drafted by the Obama Administration to crack down on schools that leave their students with huge debts and scant job...
More
Sort By