For Profit College and Student Loan News
Former Corinthian Colleges students will get an average $6,500 in relief
08/21/2017
|
ConsumerAffairs

By Mark Huffman
Mark Huffman has been a consumer news reporter for ConsumerAffairs ... Read Full Bio→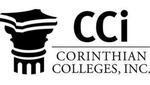 Student loan debt is still a heavy burden for millions, but there are now around 41,000 former students whose debt has disappeared.
In a settlement with federal and state agencies, Aequitas Capital Management, Inc., a financial services firm in receivership, will make refunds to the 41,000 students who borrowed money to attend the for-profit, and now defunct, Corinthian Colleges.
The settlement is in the final stages and must win approval from the court in Oregon that is ...
More
The secretary says it's a 'reset,' but critics say the fox is guarding the hen house
06/15/2017
|
ConsumerAffairs

By James R. Hood
ConsumerAffairs' founder and former editor, Jim Hood formerly headed Associated ... Read Full Bio→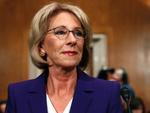 Education Secretary Betsy DeVos has ordered a "regulatory reset" of rules intended to protect students from predatory for-profit colleges. But critics say the reset puts the interests of for-profit colleges ahead of those of students.
"The message the Trump Administration is sending our students is coming into focus: look out, the fox is guarding the henhouse," said California Attorney General Xavier Becerra. But Becerra said he was not surprised by the action.
"I cannot ...
More
Sort By