For Profit College and Student Loan News
The agency will be permitted to continue operating while it appeals the decision
09/23/2016
|
ConsumerAffairs

By James R. Hood
ConsumerAffairs' founder and former editor, Jim Hood formerly headed Associated ... Read Full Bio→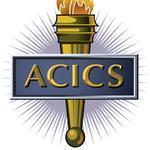 In another blow for the for-profit college industry, the U.S. Department of Education is withdrawing its recognition of the independent agency that accredits many for-profit schools.
The Accrediting Council for Independent Colleges and Schools (ACICS) is appealing the decision and will continue to operate while the appeal is processed. It accredits about 245 colleges that enroll 600,000 students. Many of its colleges are for-profit schools.
"While we are disappointed in t...
More
For-profit schools have been feeling the heat of stepped-up oversight following several failures
09/20/2016
|
ConsumerAffairs

By James R. Hood
ConsumerAffairs' founder and former editor, Jim Hood formerly headed Associated ... Read Full Bio→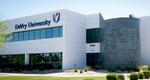 For-profit colleges are barred from receiving more than 90% of their revenue from federal financial aid, but following the collapse of ITT, Corinthian, and other for-profit chains, DeVry says it will accept no more than 85% of its revenue from the feds.
"This is a significant pledge that DeVry Group is voluntarily making for the long term and it underscores our commitment to finding solutions to the issues facing higher education today," said Lisa Wardell, president and ...
More
Sort By