For Profit College and Student Loan News
Stratford Career Institute was charged with misleading students about its educational programs
02/06/2017
|
ConsumerAffairs

By Christopher Maynard
Christopher Maynard is a New York-based writer and editor who ... Read Full Bio→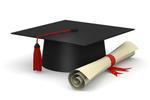 Correspondence schools, which offer distance learning opportunities to students at all levels, can be found across the U.S. The Federal Trade Commission (FTC) has settled with one such school over supposed deceptive claims about its educational programs.
The agency brought charges against Stratford Career Institute in 2016, alleging that it misled consumers about its high school diploma program, which did not meet basic requirements set by most states. The agency said th...
More
The group says it has a right to compensation and were the real creditors of the company
01/04/2017
|
ConsumerAffairs

By Christopher Maynard
Christopher Maynard is a New York-based writer and editor who ... Read Full Bio→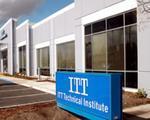 Back in September, ITT Technical Institute shut down all 130 of its campuses after the U.S. Department of Education barred it from enrolling new students using federal financial aid. The company initially blamed the closing on the Education Department, saying that the agency showed a "complete disregard" for its right to due process.
As the story unfolded, the Consumer Financial Protection Bureau (CFPB) announced that some students would be eligible to discharge their lo...
More
Sort By