For Profit College and Student Loan News
Education Department delays Obama-era rules cracking down on money-making schools
03/14/2017
|
ConsumerAffairs

By James R. Hood
ConsumerAffairs' founder and former editor, Jim Hood formerly headed Associated ... Read Full Bio→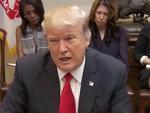 With the founder of Trump University in the White House, for-profit education is riding high once again. After years of increasing federal oversight, the for-profit college industry sees President Trump's regulation rollback as its ticket to renewed growth.
The Education Department last week announced it would delay enforcing the "gainful employment" rules drafted by the Obama Administration to crack down on schools that leave their students with huge debts and scant job...
More
The 18 AGs plead with Education Secretary DeVos and Congress not to roll back for-profit regulations
02/23/2017
|
ConsumerAffairs

By James R. Hood
ConsumerAffairs' founder and former editor, Jim Hood formerly headed Associated ... Read Full Bio→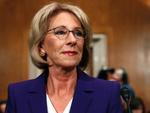 A group of state attorneys general are asking Education Secretary Betsy DeVos and Congressional leaders not to declare "open season" on students by rolling back regulations governing for-profit colleges.
"Over the past fifteen years, millions of students have been defrauded by unscrupulous for-profit post-secondary schools," said the nine-page letter signed by 18 attorneys general, who said they had been forced to step in to stop some of the worst abuses because accredit...
More
Sort By