What is a selling agent?
A selling agent, also called a "buyer's agent," helps you find and buy a home



Written by

Edited by
Find Mortgage Lenders near you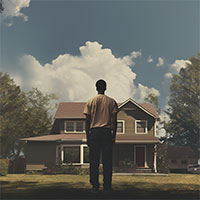 When you're ready to sell your home, you can work with a listing agent, who stages and markets your home. When you're ready to buy a home, you have the option of working with a selling agent (also called a buyer's agent), who focuses on helping you find the right home and make an attractive bid.
"Having a buyer's agent is essential as they champion your interests as a buyer," said Brett Johnson, a real estate investor who owns Cash for House Pro in Denver.
---
Key insights
Buyer's agents (also called selling agents) help homebuyers find and purchase a home.
These agents work on behalf of homebuyers by conducting market analysis, helping them write an offer and negotiating other aspects of the home sale.
According to a study from the National Association of Realtors, 38% of homebuyers used an agent who was referred to them by family, friends or colleagues.
Who is the selling agent?
Real estate agents help with both ends of the transaction when someone is buying or selling a property. Many agents can even work on either end in different circumstances. For example, a single agent may help their clients sell an existing home and find and purchase a new home at the same time.
That said, some real estate agents only work on one side. Selling agents (also called buyer's agents) help buyers purchase a home, whereas listing agents help homeowners with the sale of their home.
The National Association of Realtors (NAR) says buyer's agents "help real estate buyers navigate the real estate market." These agents can help their clients save time and money as they search for and make an offer on a new home. Selling agents are also legally bound to help homebuyers with their purchase, meaning they have a fiduciary responsibility to their clients.
Buyer's agents are dedicated advocates for homebuyers specifically, which distinguishes them from listing agents, who represent sellers.
» MORE: How to buy a house
What does a selling agent do?
Johnson says that selling agents act as "champions for buyers" — they facilitate property searches, orchestrate negotiations and expertly guide buyers through the process.
A selling agent helps clients make the best possible offer in terms of pricing, closing terms and other stipulations.
Selling agents may work on a range of different tasks based on a homebuyer's needs. For example, a buyer's agent working with first-time homebuyers may need to help them figure out the type of home they're actually looking for and where to find a mortgage. From there, selling agents may make lists of properties for their clients to consider, then show them the homes in person before assisting as they write up an offer for the property they want.
Agents working with more experienced homebuyers may not do quite as much hand-holding, but instead simply show their clients a range of homes and put their offer in writing for the seller to consider.
"Their role involves locating suitable properties, offering invaluable market insights, skillfully negotiating on behalf of the buyer, and guiding them seamlessly through the purchasing process," said Johnson.
That said, NAR data reports that buyers looking for an agent wanted a professional who could help them find the "right home" above all else, at 49%. This may be particularly important in competitive markets where inventory is low and competition is fierce.
Selling agent fees
The good news about using a buyer's agent to purchase a home is that it's almost always free for the homebuyer. That's because home sellers pay real estate commissions based on the sale price of a home (usually 5% to 6%, according to Freddie Mac). This commission ultimately gets split between the buyer's agent and the listing agent and their respective brokers.
In other words, the seller typically covers all real estate commissions required for a deal to go through, which "alleviates any financial burden for the buyer," said Johnson.
» MORE: How much house can I afford?
Selling agent vs. listing agent
Where buyer's agents help their clients find and purchase a home, listing agents help homeowners sell homes. Listing agents' names are the ones typically on "for sale" signs you see outside of properties on the market.
Listing agents have a completely different focus than buyer's agents. "Their job is to get the best package in terms of price and terms for the seller," said Mary Anschutz, a Colorado real estate agent.
This means listing agents work with sellers to stage and repair a home, prepare the property for sale and set a selling price based on area competition. Anschutz adds that listing agents also prepare the documents needed. From there, they coach the seller through proper pricing, negotiations, inspections, moving and changing utilities and insurance.
As a listing agent, "you are their coach and guide while someone is picking apart their house and trying to get the best deal possible for [their] beloved possession," she said.
Do I need a selling agent?
Homebuyers are not legally required to work with a selling agent. In fact, they can make an offer for a home directly with the seller's listing agent.
That said, working with an experienced buyer's agent comes with many benefits. Anschutz says a strong buyer's agent will know how to finesse offers on a home and work closely with the listing agent to set your offer apart from the others — even if it is not the highest offer.
Selling agents also help their clients see as many homes as possible in person, including setting up visits outside of typical open houses that are open to the public.
"The past few years have been ultra competitive and it takes a lot of perseverance and confidence to go into competitive situations and win in a way that both sides are comfortable," she said. "Real estate is not for the faint of heart and it takes lots of skill to make these complex transactions work."
How to find a selling agent
If you want a dedicated buyer's agent working on your behalf, the following tips can help you find an experienced agent.
Ask for referrals. Johnson says asking people you know for their realtor recommendations is a good way to get connected, and it's also one of the most common ways to find an agent. According to NAR, 38% of homebuyers used an agent who was referred to them by family, friends or colleagues last year.
Browse online. Real estate websites and social media sites can provide information about local agents. In many cases, you can browse online and read reviews and get recommendations that way.
Visit open houses. You may also find real estate agents by visiting open houses. After all, open houses are typically hosted by the listing agent or someone from their office, and attending gives you the chance to ask questions and get to know an agent firsthand.
Because technology and the internet have made it so easy to shop for and compare homes online, many buyers don't start working with an agent right away. A 2022 Profile of Home Buyers and Sellers from NAR showed that 47% of homebuyers started their home search online, compared with 18% who reached out to a real estate agent at the start of the process.
FAQ
Is the listing agent the selling agent?

Some listing agents also work as selling agents. However, some agents only work on one side of the transaction. Either way, the listing agent is who lists a home for sale and works on behalf of the current homeowner. A selling agent works with buyers to write an offer on a home for sale.
What is a dual agent?

A dual agent is a real estate professional who works on behalf of the home seller and the buyer at the same time.
What is a selling agent's commission?

Selling agents split the commission paid by home sellers as part of the transaction when they list their home for sale. Data from Freddie Mac shows that this commission is usually around 5% or 6% of the sale price of a home.
What does ABR mean?

ABR stands for "accredited buyer's representative." This real estate designation is offered through the National Association of Realtors, and it helps buyer's agents learn new skills in the art of negotiation, increase their knowledge and expertise for the benefit of buyers they represent and stand out among their peers.
Bottom line
Selling agents can help buyers find the right home, write up a competitive offer and strike a deal that makes the transaction go through. These professionals also give buyers advice based on their situation and the home they want to purchase — they can help you decide whether to move forward with a deal or walk away.
And since homebuyers can use the services of a buyer's agent for free in almost every scenario, there's almost no reason not to use a selling agent if you're in the market for a new home.
---
Article sources

ConsumerAffairs writers primarily rely on government data, industry experts and original research from other reputable publications to inform their work. Specific sources for this article include:
Did you find this article helpful?
|
You're signed up
We'll start sending you the news you need delivered straight to you. We value your privacy. Unsubscribe easily.