Best Bitcoin IRA Companies
Bitcoin is a digital asset that functions similarly to physical currency. Instead of using banks to back the funds, however, Bitcoin uses cryptography to manage its worth. Bitcoin's popularity has made it a popular IRA investment.
We talked to Jamie Hopkins, Associate Professor at The American College of Financial Services, who told us that while digital currencies are here to stay, there are still a lot of unknowns when it comes to investing. Deciding to invest in Bitcoin for your IRA can be a risky but lucrative move. Our guide will help you find the right IRA company for your cryptocurrency investment.

Compare Top Bitcoin IRA Reviews

Bitvest IRA
Read 17 Reviews

Bitvest IRA is a company dedicated to mining Bitcoins for use in an IRA. You buy Bitcoins at a discounted rate for deferred delivery. You can choose among several options for Bitcoin purchases.

BitIRA
Read 11 Reviews

This company provides some of the most secure digital currency IRAs on the market. It provides end-to-end insurance for your IRA, and it keeps your assets secure in true cold storage on a drive in a guarded vault.

Noble Bitcoin
Read 6 Reviews

Formed in 2016, Noble Bitcoin is the cryptocurrency branch of Noble Gold Investments, a precious metals IRA firm. Noble Bitcoin operates with a client-first philosophy to make sure investors understand their assets.

BitcoinIRA
Read Expert Review

BitcoinIRA is one of the earliest IRA services to recognize the potential of Bitcoin. BitcoinIRA is a full-service company that offers rollover, traditional or Roth IRAs in a wide variety of cryptocurrency options.

Broad Financial
Read Expert Review

Broad Financial is a self-directed IRA and 401K company that offers Bitcoin investment options. Clients pay a flat fee to direct their own Bitcoin investments with as much or as little professional input as they want.

First Digital IRA
Read Expert Review

First Digital IRA's minimum investment requirement is $20,000. You can invest in Bitcoin, Ethereum and Ripple IRAs. They partner with Kingdom Trust Co. to be the custodian for their digital IRA customers.

Regal Assets Bitcoin IRA
Read Expert Review

This Alternative Assets IRA requires a minimum investment of $5,000 in Bitcoin. They offer segregated storage, which means your investments are never shared or pooled with other investors.
Thank you, you have successfully subscribed to our newsletter!
We value your privacy. Unsubscribe easily.
Common questions about Bitcoin IRAs
How does Bitcoin work?
Designed to be untraceable and unhackable, Bitcoin is an encrypted form of digital currency, referred to as cryptocurrency. It exists online on what's called the blockchain, which is a constantly-growing list of records (blocks) that serve as a digital ledger. Each block is encrypted and records transactions across a peer-to-peer network.
Once data is recorded in a block, it cannot be changed, which makes each recorded cryptocurrency transaction secure and documented accurately.
Bitcoin only exists in digital form, and the system will only make 21 million Bitcoin. That means the cryptocurrency isn't infinite. Over 80 percent of Bitcoins have already been mined.
How do you get Bitcoin?
The most common way to buy Bitcoin is online from one of several Bitcoin exchanges. You'll have to pay an exchange fee, similar to what you would pay if you were buying stocks.
Another, more complex, way to get Bitcoin is as a miner. Mining refers to the process of recording and verifying transactions. Miners separate transaction information into blocks on the blockchain. Essentially, the people who verify transactions solve complex mathematical puzzles to add blocks to the blockchain, which keeps the Bitcoin network running. As miners solve these transactions, they are awarded Bitcoins.
Before you can buy Bitcoin from a Bitcoin exchange, you'll need to set up your Bitcoin wallet, which is a piece of software (or hardware) used to store your coins. You use your wallet to make transactions and interact with the blockchain. You can store this wallet either on a device connected to the internet (a hot wallet), or you can store your wallet on a drive that is not connected to the internet (a cold wallet).
Once you have made your transaction on a Bitcoin exchange, expect it to take anywhere from one to 16 hours for your Bitcoin transfer to complete. A Bitcoin needs confirmation from six miners, which takes about 10 minutes each, assuming the confirmations happen immediately. With the increased popularity of Bitcoin, the network has become more and more congested, which means it can take several hours to complete Bitcoin transfers.
Is Bitcoin legal?
Buying and selling Bitcoin is legal in the United States and in several countries. Some countries where it is not legal include Iceland, Canada and Australia.
Because Bitcoin's marketplace is deregulated, there isn't a central authority overseeing and issuing transactions, like a bank or the government. However, Bitcoin transactions and payments in the U.S. are still subject to anti-money laundering regulations, just like traditional currency.
Is Bitcoin a good investment?
Bitcoin can be a lucrative investment, however, as with any high-risk investment, investors should proceed with caution.
Many people feel that the federal reserve is creating too much money and worry about national debt and deficits. Opening a Bitcoin IRA puts your money in a value system independent of the federal reserve. If the value of the U.S. dollar drops, your funds will not be affected. Also, Bitcoin value isn't tied to stocks and bonds. In the event of an economic crisis, your Bitcoin will be safe and its value unaffected.
Another reason people invest in Bitcoin is to have complete control over their assets. You don't have to worry about mismanagement or fraud. You are free to keep or trade Bitcoin as you see fit without having to go through a bank.
As with any high-risk investment, proceed cautiously if you plan on investing your retirement in Bitcoin. Hopkins advises investors to be wary of speculative purchases, like Bitcoin, especially when it comes to making an IRA investment. She cautions against investing money in a Bitcoin IRA unless you have a side or extra investment bucket.
How to invest in Bitcoin
Step 1: Open a Bitcoin IRA account
All digital IRAs, including IRAs for Bitcoin and other cryptocurrencies, are self-directed IRAS. This means that you are the only one who has a say in your investment decisions. There won't be a third party involved who makes investment decisions for you. Your Bitcoin IRA will have a certified custodian who carries out your instructions for you. (This is a legal requirement to ensure your IRA follows all the rules and regulations outlined by the IRS.) The custodian acts as an account administrator and does not make investment decisions for you.
You can apply for your Bitcoin IRA online with your chosen company. Some companies, like Bitcoin IRA, allow you to opt for managed service, in which a live agent walks you through the application process.
Note: Even though Bitcoin is known for its anonymity, your Bitcoin IRA application will need to include some identifying information.
Step 2: Fund your Bitcoin IRA
Once your account has been set up, your Bitcoin IRA company will submit a request to transfer funds from your existing retirement account to the new Bitcoin IRA. This is a fast process that can usually be completed in as little as five minutes.
Step 3: Buy Bitcoin
The company you work with should schedule time with you to buy Bitcoin to add to your IRA. The IRS currently does not allow investors to roll Bitcoins they already own into a new Bitcoin IRA.
Step 4: Setup a Bitcoin wallet
Your Bitcoin IRA company will generally handle the setup and security of your Bitcoin wallet for you. Many Bitcoin IRA companies use cold storage, which means your Bitcoin is stored offline. Other companies partner with companies like BitGo who manage secure wallets.
Best types of cryptocurrency to invest in
Bitcoin (BTC)
Bitcoin is the first and most famous cryptocurrency. It was invented in 2009 as a peer-to-peer electronic cash system and is capped at 21 million coins. If you're rolling your cryptocurrency into an IRA, you'll likely be investing in Bitcoin. However, some IRA companies can help you find other options. Bitcoin's platform allows for up to seven transactions per second.
Litecoin (LTC)
Litecoin is another cryptocurrency that functions quite similarly to Bitcoin. Litecoin launched in 2011, and it generally has a faster transaction than Bitcoin at 56 transactions per second. A Litecoin IRA is cheaper than Bitcoin, minimizing both your risk and your potential reward. Litecoin is capped at 84 million coins, which is significantly more than Bitcoin's cap of 21 million. It also has a smaller price per unit. You can invest in Litecoin with companies like Noble Bitcoin and Bitcoin IRA.
Ethereum (ETH)
Ethereum is a software platform that enables contracts to work without any downtime. It produces a token called "ether," which is used as a sort of currency on its platform. Ethereum's technology is specifically aimed at smart contracts, which are written in code into a blockchain. Ethereum has a maximum processing time of 20 transactions per second. You can invest in the Ethereum platform with your IRA if you choose a company like Bitcoin IRA or Noble Bitcoin.
Ripple (XRP)
Ripple is a global settlement network that was built for enterprises. It is primarily used by banks and payment providers. Ripple offers low-risk intercontinental payments at low costs with full transparency. Unlike Bitcoin, Ripple currency does not have to be mined, and since it is not as widely-known as Bitcoin, it's often a cheaper investment for an IRA. It has a significantly faster transaction processing time than other cryptocurrencies at 1,500 transactions per second and an average transaction time of four seconds. Noble Bitcoin and Bitcoin IRA are great options if you're looking to invest in Ripple.
Expert reviews about Bitcoin IRA companies

BitcoinIRA is a full-service IRA company that can provide rollover, traditional or Roth IRAs. With BitcoinIRA, you can invest in Bitcoin, Ethereum, Ripple, Litecoin, Bitcoin Cash and Ethereum Classic.
Full-service investor: BitcoinIRA provides several different services, including expert consultation, rollover service, traditional IRA and Roth IRA accounts. BitcoinIRA also offers more cryptocurrency investment options than most competitors.
Price charts: BitcoinIRA posts updated price charts for both Bitcoin and Ethereum. You can access these charts for free at any time to better plan your investments. You can see the history of Bitcoin growth and daily updates to Bitcoin prices.
Simple online transfer: Setting up an IRA rollover is simple with BitcoinIRA. You can set up a rollover online in as little as 5 minutes.
Downloadable e-book: BitcoinIRA gives you a free downloadable e-book: The Ultimate Guide to Bitcoin IRA Investing. It provides a detailed guide and advice for investing. To access it, you just need to give BitcoinIRA your email address.
Bitgo wallet: BitcoinIRA keeps your Bitcoins safe in a Bitgo IRA wallet. The Bitgo wallet is a three-layered security system that requires multiple signatures to keep your money safe.
Best for: investors who want a diverse selection of cryptocurrency IRAs.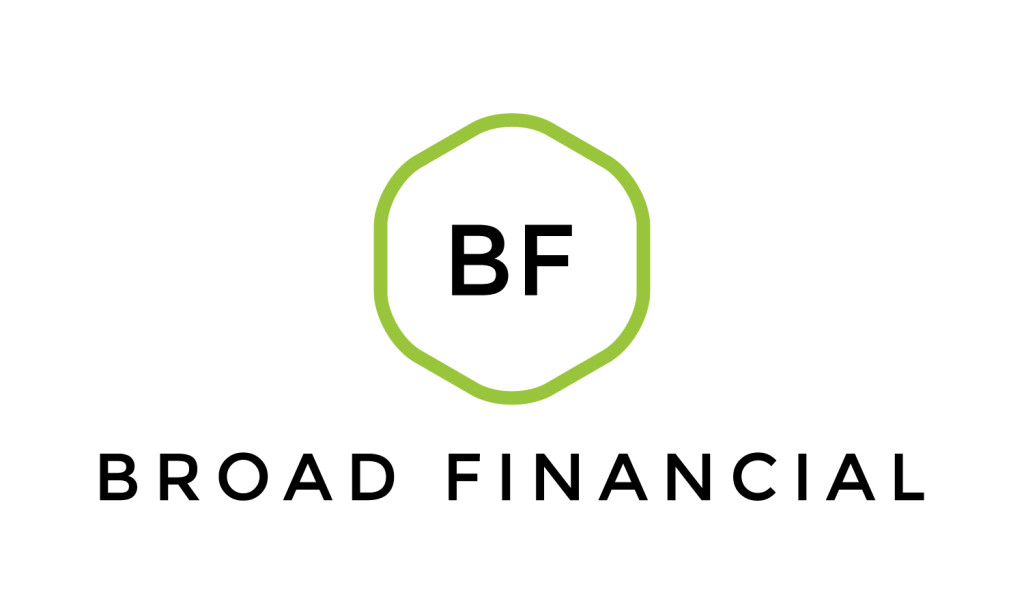 Broad Financial is a private estate firm that offers self-directed IRAs and solo 401ks. With a new focus on Bitcoin investment, Broad Financial gives you total control over your cryptocurrency IRA.
Flexible investments: Broad Financial's self-directed IRAs provide flexibility with your Bitcoin investments. You can choose the specifics of your investments and how you want to grow your IRA.
Flat-fee investment: To invest with Broad Financial, you pay a flat fee instead of an asset-based fee. Whereas many companies will charge you a fee of up to 15 percent of your portfolio to invest, Broad Financial charges a one-time flat fee of about $1,395 (depending on your state) to start investing.
Professional advice: When you start your self-directed IRA, you will speak with a specialist who gives you honest assessments of your current finances. They offer advice for your portfolio, whether you are a new or veteran investor.
Helpful Bitcoin information: Broad Financial hosts different Bitcoin resources, such as infographics and advice columns. All of this information is available for free.
Easy startup: Investing with Broad Financial starts with a phone call or an online form. Response time is quick, and you'll be on your way to investing in no time.
Best for: consumers who want a flexible self-directed Bitcoin IRA.

Bitvest IRA is an investment company that deals exclusively in Bitcoin IRAs and 401Ks. Bitvest IRA mines Bitcoins and uses a method of deferred delivery to give you your bitcoins over an extended period of time to keep prices low. Bitvest IRA is known for discount Bitcoin prices and no-pressure sales.
Read More

Offering the world's first Alternative Assets IRAs for Bitcoin, the company was also the first to receive a crypto-commodity trading license and to offer IRA options for Bitcoin and all other major cryptocurrencies.
Free rollover kit: Request a free kit to find out more about how to rollover your cryptocurrency IRA.
Diverse cryptocurrency options: With Regal Assets, you can invest in more than just Bitcoin. Litecoin, Monero, Ripple and Ethereum are also available for investment.
Security investment options: If you want to invest your money for security, you have two package options. The Merchant Package requires a nominal $5,000 reserve, and you can liquidate your assets if you need quick access to money. The Knighthood Package requires a $10,000 investment, and it is mostly for family investments.
Portfolio packages: You can choose from four different portfolio packages. The Legacy Portfolio requires a $25,000 investment. The Kingship Portfolio requires a $50,000 investment. The Dynasty Portfolio requires $100,000. The Coronation Portfolio requires $250,000.
Online expert chat: If you have any questions about your investment options, you can chat online with an expert 24/7.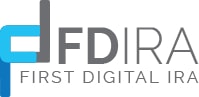 First Digital IRA can help you invest in Bitcoin, Ethereum and Ripple IRAs. In addition to these cryptocurrencies, your digital IRA can also include other investments, such as stocks, bonds, mutual funds, raw land, real estate and precious metals. They will work with you to rollover your existing IRA to a digital IRA, and you can choose to structure it as either a traditional IRA or a Roth IRA.
Works with several types of currency: First Digital IRA doesn't only work with Bitcoin. You can also invest in Ethereum or Ripple, and you can include other assets in your digital IRA.
Digital currency specialists: You'll work with a digital currency specialist who will get you set up with your digital IRA. Your currency specialist will prepare and submit paperwork, work with your current custodian to ensure a smooth rollover to your new IRA, ensure secure storage of your new digital currencies and make sure you have all the information you need before you decide which cryptocurrencies to invest in.
Free guide: To find out more about investing in a digital IRA, sign up for a free guide from First Digital IRA. The guide will give you more insight into how a digital IRA works so you can decide if it's right for you.
Full service: First Digital IRA will handle the entire process of investing in your new digital IRA.
Best for: investors who want a full-service company to handle their digital IRA.
Disclaimer
Information in this guide is general in nature and is intended for informational purposes only; it is not legal, health, investment or tax advice. ConsumerAffairs.com makes no representation as to the accuracy of the information provided and assumes no liability for any damages or loss arising from its use.
Thank you
Keep an eye on your inbox, the latest consumer news is on its way!