The measure would block sales in stores and online
03/20/2019
|
ConsumerAffairs

By Mark Huffman
Mark Huffman has been a consumer news reporter for ConsumerAffairs ... Read Full Bio→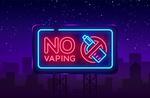 San Francisco city officials have introduced a measure to ban the sale of e-cigarettes within the city until the Food and Drug Administration (FDA) can rule on their safety.
It's the first U.S. city to consider outlawing the sale of the electronic nicotine-delivery devices, which have come under fire because of their growing popularity among teens. The city has already outlawed the sale of flavored e-cigarettes because they are believed to be more popular with young peop...
More
The federal agency has decided to take enforcement actions while reviewing the products
03/13/2019
|
ConsumerAffairs

By Sarah D. Young
Sarah D. Young has been a columnist for a blog ... Read Full Bio→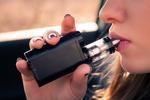 The U.S. Food and Drug Administration (FDA) has proposed a new set of rules that would restrict sales of flavored e-cigarette products as part of its larger goal to counter the rise in teen vaping.
As flavored e-cigs have been shown to appeal to youth, the FDA has proposed prioritizing enforcement on sales of flavored products (other than tobacco-, mint-, and menthol-flavored).
"For instance, we'll consider whether the products are sold under circumstances, whether at ret...
More
Sort By