But scientists aren't sure if the levels are dangerous
02/09/2017
|
ConsumerAffairs

By Mark Huffman
Mark Huffman has been a consumer news reporter for ConsumerAffairs ... Read Full Bio→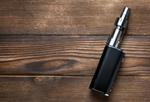 Since their emergence into the marketplace as an alternative to tobacco, health officials have been conflicted over e-cigarettes.
The nicotine delivery system contains chemicals, but not nearly as many as tobacco smoke. More troubling, perhaps, was the fact that little research had been done on nicotine vapor created by the devices.
But researchers have been busy catching up, and a team at the Johns Hopkins Bloomberg School of Public Health reports finding high levels of ...
More
While conceding the risks are less than cigarettes, they worry about the increased number of users
12/19/2016
|
ConsumerAffairs

By Mark Huffman
Mark Huffman has been a consumer news reporter for ConsumerAffairs ... Read Full Bio→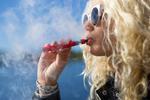 The U.S. Surgeon General recently warned that American teens are risking their health with their increasing use of cigarettes.
Now, researchers at Texas A&M; University are echoing that concern after drilling deeper into the Surgeon General's report.
They point to the very rapid growth in e-cigarette use between 2010 and 2015. By last year, surveys showed that 40% of high school students had tried an e-cigarette at least once and 16% had used one in the past 30 days.
The o...
More
Sort By