Researchers say it could save millions of lives, but only if cigarette smokers make the switch
10/04/2017
|
ConsumerAffairs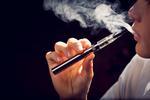 Trading in cigarettes for vaping could spare as many as 6.6 million American smokers from early death, according to researchers from the Georgetown Lombardi Comprehensive Cancer Center. But whether vaping actually helps people quit their cigarette addictions is a controversial question that the Georgetown researchers do not address in that figure. 
The Centers for Disease Control estimate that cigarettes (including exposure to secondhand smoke) kill 480,000 Americans eac...
More
Researchers note a big jump in the number of smokers who quit
08/01/2017
|
ConsumerAffairs

By Mark Huffman
Mark Huffman has been a consumer news reporter for ConsumerAffairs ... Read Full Bio→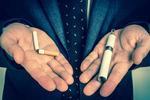 Americans are smoking fewer cigarettes and health researchers at the University of California San Diego School of Medicine and Moores Cancer Center think e-cigarettes might have something to do with it.
Introduced about a decade ago, e-cigarettes provide some of the same effects as smoking a cigarette. They are in the shape of a cigarette and deliver a water vapor containing nicotine instead of smoke.
Anti-smoking advocates have never liked the devices and have worried th...
More
Sort By