While conceding the risks are less than cigarettes, they worry about the increased number of users
12/19/2016
|
ConsumerAffairs

By Mark Huffman
Mark Huffman has been a consumer news reporter for ConsumerAffairs ... Read Full Bio→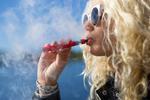 The U.S. Surgeon General recently warned that American teens are risking their health with their increasing use of cigarettes.
Now, researchers at Texas A&M; University are echoing that concern after drilling deeper into the Surgeon General's report.
They point to the very rapid growth in e-cigarette use between 2010 and 2015. By last year, surveys showed that 40% of high school students had tried an e-cigarette at least once and 16% had used one in the past 30 days.
The o...
More
With 1 in 6 teens saying they have used e-cigs, it's time for action, new report argues
12/08/2016
|
ConsumerAffairs

By James R. Hood
ConsumerAffairs' founder and former editor, Jim Hood formerly headed Associated ... Read Full Bio→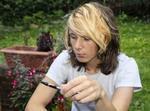 Back in 1964, the U.S. Surgeon General, Dr. Luther Terry, released a report that documented in exhaustive detail the health risks of cigarette smoking, something that had been considered benign and even healthy just a few years before.
Now another report from the U.S. Surgeon General is raising concerns about e-cigarette use among U.S. youth and young adults, now estimated to amount to 1 in 6 high school students.
"All Americans need to know that e-cigarettes are dangerous...
More
Sort By