Researchers warn flavorings can become toxic when vaporized
12/01/2016
|
ConsumerAffairs

By Mark Huffman
Mark Huffman has been a consumer news reporter for ConsumerAffairs ... Read Full Bio→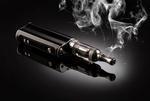 Electronic cigarettes are growing in popularity as current smokers find they can get their nicotine fix by inhaling the vapor produced by these devices.
More concerning to health officials is the growing use of e-cigarettes by teens and young adults. Not only do health officials worry e-cigarettes could eventually lead to smoking, they are increasingly focusing on the chemicals that are present in e-cigarette vapor.
Researchers writing in the American Chemical Society (AC...
More
Researchers link e-cigarettes to persistent cough
11/18/2016
|
ConsumerAffairs

By Mark Huffman
Mark Huffman has been a consumer news reporter for ConsumerAffairs ... Read Full Bio→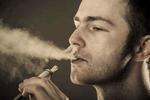 Health officials have always been worried about teen smoking. Getting hooked on nicotine early in life makes it harder to quit later on and can lead to health problems down the road.
When e-cigarettes were introduced to the marketplace, they drew the same kind of concern, as statistics showed teens were among the early adopters. While there is no tobacco in an e-cigarette, there is nicotine, and health activists worried that teens who used the devices would gravitate to ...
More
Sort By