Daily use of e-cigarettes had 'no impact' on participants' health
11/21/2017
|
ConsumerAffairs

By Sarah D. Young
Sarah D. Young has been a columnist for a blog ... Read Full Bio→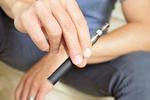 A new long-term study suggests electronic cigarettes, or e-cigarettes, have no negative health outcomes when used daily by young adults who have never smoked.
After tracking nine e-cigarette users with no history of smoking and twelve lifetime non-smokers and non-vapers over several years, researchers from the University of Catania concluded that vaping had "no impact" on participants' health.
"In spite of previous health scares, our study shows for the first time no risk...
More
Researchers say it could save millions of lives, but only if cigarette smokers make the switch
10/04/2017
|
ConsumerAffairs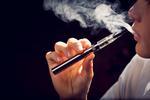 Trading in cigarettes for vaping could spare as many as 6.6 million American smokers from early death, according to researchers from the Georgetown Lombardi Comprehensive Cancer Center. But whether vaping actually helps people quit their cigarette addictions is a controversial question that the Georgetown researchers do not address in that figure. 
The Centers for Disease Control estimate that cigarettes (including exposure to secondhand smoke) kill 480,000 Americans eac...
More
Sort By