A report finds that more than 6 million middle and high school students used tobacco products this year
12/06/2019
|
ConsumerAffairs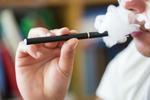 Around 6.2 million middle and high school students used tobacco in the past 30 days, according to data released Thursday in the 2019 National Youth Tobacco Survey from the CDC. The latest figures are up 3.6 million from last year and represent the highest level since 2000. 
CDC officials attributed the spike in tobacco use among teenagers to e-cigarettes. For the sixth consecutive year, e-cigarettes were the most commonly used tobacco product among teenagers, the survey ...
More
The bill comes as lawmakers seek to address an alarming rise in teen vaping
11/27/2019
|
ConsumerAffairs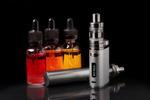 The New York City Council has voted 42-2 to ban all non-tobacco flavored e-cigarettes. Mayor Bill de Blasio is set to sign the bill or allow its passage into law, according to his deputy press secretary. 
The bill was introduced in an effort to combat a surge in teen vaping. Federal health officials and regulators have expressed concern about the rise in teen vaping and have attributed it to the growing popularity of these products and the availability of fruity and mint...
More
Sort By