Study said it looked for evidence but didn't find it
03/15/2017
|
ConsumerAffairs

By Mark Huffman
Mark Huffman has been a consumer news reporter for ConsumerAffairs ... Read Full Bio→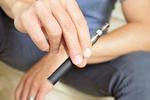 When electronic cigarettes (e-cigarettes) appeared in the marketplace a few years ago, it caught anti-smoking advocates by surprise.
Cigarette smoking was on the decline. Now there was another product that looked like a cigarette, delivered nicotine, but contained no tobacco. Was it safe? Would it lead to a resurgence of smoking?
Since then, opposition to e-cigarettes among these groups has hardened. The devices are said to deliver harmful chemicals and serve as a gateway...
More
But scientists aren't sure if the levels are dangerous
02/09/2017
|
ConsumerAffairs

By Mark Huffman
Mark Huffman has been a consumer news reporter for ConsumerAffairs ... Read Full Bio→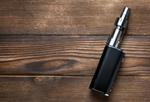 Since their emergence into the marketplace as an alternative to tobacco, health officials have been conflicted over e-cigarettes.
The nicotine delivery system contains chemicals, but not nearly as many as tobacco smoke. More troubling, perhaps, was the fact that little research had been done on nicotine vapor created by the devices.
But researchers have been busy catching up, and a team at the Johns Hopkins Bloomberg School of Public Health reports finding high levels of ...
More
Sort By