Doctors urge greater monitoring of design and manufacturing process
10/06/2016
|
ConsumerAffairs

By Mark Huffman
Mark Huffman has been a consumer news reporter for ConsumerAffairs ... Read Full Bio→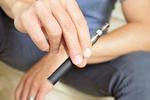 When e-cigarettes were introduced a few years ago, they were presented as a safer alternative to cigarettes. They delivered the same nicotine but not the tars and some other contaminants present in tobacco.
What might have gotten lost in the discussion, however, is another safety issue. Users are putting an electronic device in their mouths. And just as we have seen with other electronic devices, like smartphones, they sometimes explode.
Researchers at the University of N...
More
A surveillance camera in a New Jersey mall captures the dramatic moment
09/20/2016
|
ConsumerAffairs

By Mark Huffman
Mark Huffman has been a consumer news reporter for ConsumerAffairs ... Read Full Bio→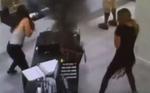 Since their introduction, e-cigarettes have been extremely popular as a tobacco alternative, but health officials insist there remain unanswered questions about their effect on health.
Maybe they ought to be more focused on safety.
E-cigarettes are basically electronic devices. A battery provides the heat to vaporize a liquid containing nicotine. Users inhale the vapor, getting much the same nicotine they would from a cigarette.
But as we know from smartphones and other el...
More
Sort By