The company is working with regulators to address an alarming surge in teen e-cigarette use
11/14/2018
|
ConsumerAffairs

By Sarah D. Young
Sarah D. Young has been a columnist for a blog ... Read Full Bio→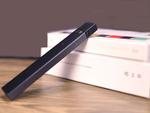 Juul has announced that it will temporarily halt sales of most of its flavored nicotine pods in over 90,000 brick-and-mortar stores. The move comes as the FDA is trying to reduce "epidemic" levels of teen use.
Juul said on Tuesday that it stopped taking retail orders for its mango, fruit, creme, and cucumber pods at convenience stores, vape shops, and other retailers that sell them. Sales of all of the company's flavors will continue on its website, and sales of its four...
More
The agency will also impose stricter age verification rules for online sales of the products
11/09/2018
|
ConsumerAffairs

By Sarah D. Young
Sarah D. Young has been a columnist for a blog ... Read Full Bio→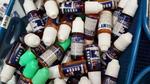 To combat the "epidemic" of teen electronic cigarette use, the U.S. Food and Drug Administration (FDA) plans to issue a ban on the sale of fruit and candy flavored e-cigarettes at convenience stores and gas stations, The Washington Post reports.
The ban -- which is expected to be announced by FDA Commissioner Scott Gottlieb as soon as next week -- could hit Juul Labs the hardest, since it will mean that only tobacco, mint, and menthol flavors will be permitted to be sold...
More
Sort By