Lawmakers claim the e-cigarette maker has targeted teens
04/09/2019
|
ConsumerAffairs

By Mark Huffman
Mark Huffman has been a consumer news reporter for ConsumerAffairs ... Read Full Bio→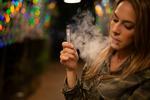 As he left office, Food and Drug Administration Commissioner Scott Gottlieb was highly critical of e-cigarette maker JUUL, charging the company has had a role in the increase of teen "vaping."
But concern about the company is a bipartisan issue, with 11 Democratic members of the U.S. Senate now voicing their concern. In a letter to the company, the lawmakers asked for answers to questions about JUUL's marketing practices.
The Democrats told JUUL they will not only look at...
More
The outgoing Commissioner says Juul played a large role in creating the teen vaping crisis
04/05/2019
|
ConsumerAffairs

By Sarah D. Young
Sarah D. Young has been a columnist for a blog ... Read Full Bio→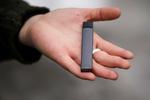 FDA Commissioner Scott Gottlieb, who last month announced that he would be resigning from his position to spend more time with his family, said in an interview with Vox during his final week that e-cigarette manufacturer Juul is largely to blame for the "dramatic spike of youth [vaping]."
"I hope they recognize the problem that's been created has been created largely by their product," Gottlieb told Vox.
During his nearly two years as FDA head, Gottlieb has made combating...
More
Sort By