The e-cigarette maker says it is willing to make major adjustments to stay in U.S. market
02/26/2020
|
ConsumerAffairs

By Mark Huffman
Mark Huffman has been a consumer news reporter for ConsumerAffairs ... Read Full Bio→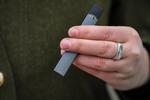 Juul, the maker of a popular e-cigarette product, has reportedly told federal regulators that it is willing to redesign its vaporizer so that it unlocks only for people 21 years of age or older.
The Wall Street Journal quotes people "familiar with the matter" as saying that the company is willing to make this accommodation in order to keep its products legal in the United States.
The Food and Drug Administration (FDA) has the authority to regulate e-cigarette products, as...
More
Researchers say levels of zinc in these products pose serious health risks to consumers
02/21/2020
|
ConsumerAffairs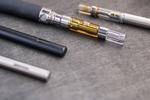 There has been no shortage of e-cigarette news as of late. Many experts say that the popular devices could be just as detrimental to consumers' health as traditional cigarettes. 
While e-cigarettes contain a number of harmful chemicals, researchers from the University of California Riverside have now found that they also have harmful levels of metals. The researchers are most concerned about the levels of zinc, as exposure to the metal in these quantities can lead to sev...
More
Sort By