The report follows a recent crackdown on e-cigarettes by regulators
09/18/2018
|
ConsumerAffairs

By Christopher Maynard
Christopher Maynard is a New York-based writer and editor who ... Read Full Bio→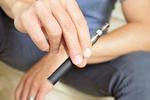 Regulators and advocates have long spoken out against the use of e-cigarettes by young teens in middle school and high school. Now, a study conducted by the Centers for Disease Control and Prevention (CDC) shows that the problem may be worse than many may have thought.
The National Youth Tobacco Survey, which surveys young students in the U.S. in grades 6 through 12, shows that over 2 million young people have used e-cigarettes to vape marijuana. In all, the researchers ...
More
Emerging data which shows e-cigarette use increases exposure to metal and other toxicants
09/12/2018
|
ConsumerAffairs

By Gary Guthrie
Gary Guthrie covers technology and travel for the ConsumerAffairs news ... Read Full Bio→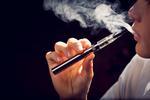 The Food and Drug Administration (FDA) has taken the epidemic of youth e-cigarette use by the horns, issuing a historic action against more than 1,300 retailers and 5 major manufacturers for their roles in leveraging youth access to the tobacco alternative.
It's clear the FDA has done its homework on the matter. In serving its warning, the agency detailed specific dates and times minors were allowed to buy e-liquid products and that the agency will be watching offending ...
More
Sort By