A lawsuit claims the FDA's review will put many vaping companies out of business
08/15/2019
|
ConsumerAffairs

By Sarah D. Young
Sarah D. Young has been a columnist for a blog ... Read Full Bio→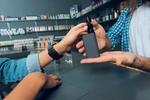 The Vapor Technology Association, an industry group representing 800 vaping companies, has filed a lawsuit seeking to delay the FDA's upcoming review of e-cigarettes.
The FDA originally set a 2022 deadline for submitting applications for e-cigarette approval, but it advanced it to May 2020 in response to a dramatic rise in teen vaping and pressure from anti-tobacco groups. In June, a judge ruled in favor of the new 2020 deadline, which prompted the vaping group to sue.
Th...
More
'The Real Cost' is an expansion of a campaign that began last year
07/23/2019
|
ConsumerAffairs

By Mark Huffman
Mark Huffman has been a consumer news reporter for ConsumerAffairs ... Read Full Bio→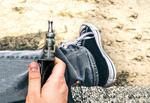 What's the "real cost" of vaping? The Food and Drug Administration (FDA) hopes to make it abundantly clear with a new television ad campaign aimed at the underage use of e-cigarettes.
It's a dramatic expansion of the agency's "The Real Cost" Youth E-Cigarette Prevention Campaign launched in 2018 amid alarming statistics which showed large increases in teens' use of e-cigarettes. Federal data showed e-cigarette use among high school students rose by 77 percent that year.
T...
More
Sort By