A U.S. District judge said the FDA shirked its legal duty by delaying its review of vaping products by several years
05/16/2019
|
ConsumerAffairs

By Sarah D. Young
Sarah D. Young has been a columnist for a blog ... Read Full Bio→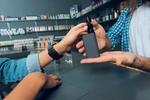 A federal judge ruled Wednesday that the Food and Drug Administration (FDA) must speed up its review of the health impact of electronic cigarettes.
The ruling represents a victory for public health groups, who last year sued the agency after its delay in regulating e-cigarette products gave way to a rise in vaping among teens.
The groups that filed the lawsuit included the American Academy of Pediatrics, the Campaign for Tobacco-Free Kids, the American Cancer Society Ca...
More
The agency says it's less harmful than cigarettes and may help some smokers quit
05/01/2019
|
ConsumerAffairs

By Mark Huffman
Mark Huffman has been a consumer news reporter for ConsumerAffairs ... Read Full Bio→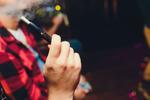 E-cigarettes remain controversial within the Food and Drug Administration, which has expressed alarm at what it calls an epidemic of teen use of the nicotine-delivery device.
But the agency has flashed a green light for a new tobacco product that some critics argue is very similar to electronic cigarettes. The FDA has authorized the marketing of a new Phillip Morris product called a "tobacco heating system." It consists of an electronic device that heats tobacco-filled s...
More
Sort By