The illness has been dubbed 'EVALI'
10/21/2019
|
ConsumerAffairs

By Sarah D. Young
Sarah D. Young has been a columnist for a blog ... Read Full Bio→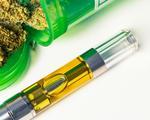 The number of vaping-related lung injury cases has risen to 1,479 and the number of deaths linked to the use of e-cigarettes has climbed to 33, the Centers for Disease Control and Prevention has confirmed. 
Cases have now been reported in 49 states, as well as D.C. and the U.S. Virgin Islands. The latest figures represent an increase in illnesses of nearly 200 since last week, when the number of illnesses connected to vaping was 1,299 and the number of deaths was 26. 
The...
More
The e-cigarette maker preempted an expected order from the FDA
10/18/2019
|
ConsumerAffairs

By Sarah D. Young
Sarah D. Young has been a columnist for a blog ... Read Full Bio→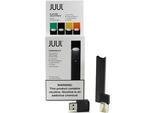 Juul has ceased sales of its flavored nicotine products in the U.S. ahead of an expected order for it to do so from the U.S. Food and Drug Administration (FDA). 
The e-cigarette maker had previously pulled its flavored products from retail outlets, but its fruit-flavored e-cigarettes were still available online. Juul has now stopped selling flavored products, including mango, creme, fruit, and cucumber. The company is still selling tobacco, mint, and menthol flavored pro...
More
Sort By