'The entire category faces an existential threat,' said Commissioner Gottlieb
01/21/2019
|
ConsumerAffairs

By Sarah D. Young
Sarah D. Young has been a columnist for a blog ... Read Full Bio→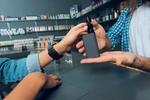 The Food and Drug Administration (FDA) is continuing to voice its concern on the alarming rise in e-cigarette use among teens.
Over the weekend, Commissioner Scott Gottlieb -- who has repeatedly called the surge in teen vaping "an epidemic" -- said that all e-cigarette makers face an "existential threat" if they fail to take sufficient measures to combat youth vaping.
"I still believe e-cigs offer an opportunity for currently addicted adult smokers to transition off cigar...
More
The agency's head wants to discuss commitments made last month and why some manufacturers are 'changing course'
12/28/2018
|
ConsumerAffairs

By Sarah D. Young
Sarah D. Young has been a columnist for a blog ... Read Full Bio→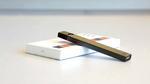 The U.S. Food and Drug Administration (FDA) is planning to meet with the heads of e-cigarette companies to discuss ways to combat the alarming rise in teen vaping.
FDA Commissioner Scott Gottlieb, who has said previously that youth use of e-cigarettes has reached an "epidemic" proportion, said Thursday that he's contacting e-cigarette makers "to meet to discuss commitments they made last month, and why some are changing course."
"There's no reason manufacturers must wait ...
More
Sort By