Researchers say the devices' heating coils are to blame
02/23/2018
|
ConsumerAffairs

By Sarah D. Young
Sarah D. Young has been a columnist for a blog ... Read Full Bio→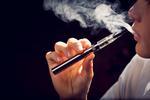 A new study finds e-cigarette vapors may contain potentially unsafe levels of toxic metals, including lead and arsenic.
Researchers from Johns Hopkins Bloomberg School of Public Health tested e-liquids in the refilling dispensers of 56 daily e-cigarette users both before and after vaping, as well as the aerosols users inhale.
They found small amounts of some toxic metals in the liquids before use, but much higher levels were detected after the liquids had been exposed to ...
More
Daily use of e-cigarettes had 'no impact' on participants' health
11/21/2017
|
ConsumerAffairs

By Sarah D. Young
Sarah D. Young has been a columnist for a blog ... Read Full Bio→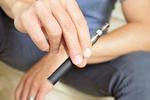 A new long-term study suggests electronic cigarettes, or e-cigarettes, have no negative health outcomes when used daily by young adults who have never smoked.
After tracking nine e-cigarette users with no history of smoking and twelve lifetime non-smokers and non-vapers over several years, researchers from the University of Catania concluded that vaping had "no impact" on participants' health.
"In spite of previous health scares, our study shows for the first time no risk...
More
Sort By