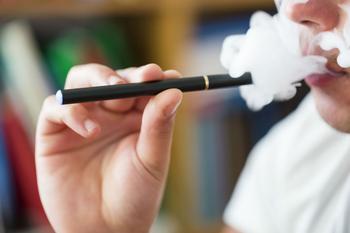 Researchers say flavored e-cigarettes are especially dangerous
Signs of lung damage are common among people who vape, according to a new study. 
Researchers have found that one out of every three e-cigarette users (33 percent) reported having one or more of the following symptoms: cough, shortness of breath, nausea, stomach pain, and chest pain. 
All five of these symptoms are on the list of symptoms that the CDC has said are associated with e-cigarette- or vaping-associated lung injury -- a condition known as "EVALI."
The symptoms we...