New cases of EVALI are continuing to drop
01/20/2020
|
ConsumerAffairs

By Christopher Maynard
Christopher Maynard is a New York-based writer and editor who ... Read Full Bio→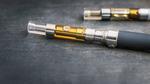 The Centers for Disease Control and Prevention (CDC) is continuing to update consumers on the number of lung illness (EVALI) cases that are connected to vaping. In its latest advisory, the agency points to new evidence that devices containing THC are part of the problem. 
THC, or tetrahydrocannabinol, is the chemical in marijuana that produces a psychological "high." The agency says that e-cigarette devices that contain THC were linked to 82 percent of EVALI cases as of ...
More
The popular brand has even more nicotine than traditional cigarettes
01/07/2020
|
ConsumerAffairs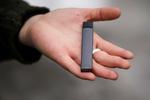 As e-cigarette-related deaths and illnesses affected dozens of consumers at the end of 2019, lawmakers tried doing their part to ensure that young people couldn't continue the life-threatening habit. 
However, a new study conducted by researchers from the University of California at San Francisco found that products made by Juul have more nicotine than any other e-cigarette brand or even traditional cigarettes. 
"The comparison of cardiovascular health effects of Juul use...
More
Sort By