'It's not intended for them,' CEO Kevins Burns says in an upcoming documentary
07/15/2019
|
ConsumerAffairs

By Sarah D. Young
Sarah D. Young has been a columnist for a blog ... Read Full Bio→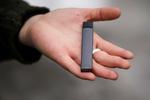 During an interview with CNBC's Carl Quintanilla, Juul CEO Kevin Burns said he would apologize to parents whose children are addicted to Juul e-cigarettes. 
"First of all, I'd tell them that I'm sorry that their child's using the product," Burns said in a documentary called "Vaporized: America's E-cigarette Addiction," which is set to premiere Monday at 10 p.m. ET.
"It's not intended for them," he added. "I hope there was nothing that we did that made it appealing to them...
More
Teen use continues to be at the top of government and health officials' list of concerns
06/26/2019
|
ConsumerAffairs

By Gary Guthrie
Gary Guthrie covers technology and travel for the ConsumerAffairs news ... Read Full Bio→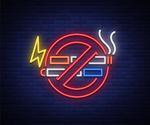 On Tuesday, San Francisco became the first U.S. city to ban e-cigarettes when city officials passed an ordinance prohibits selling nicotine "pods" -- cartridges that contain nicotine and used in a vaporizer -- or electronic smoking devices that haven't been approved by the Food and Drug Administration (FDA).
"There is so much we don't know about the health impacts of these products, but we do know that e-cigarette companies are targeting our kids in their advertising and...
More
Sort By