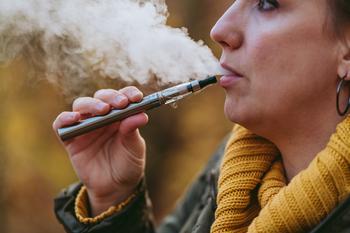 A study provides new evidence of the health costs of vaping
A new study conducted by researchers from the University of California at San Diego found yet another health risk associated with smoking e-cigarettes. 
According to their findings, consumers who vape are increasingly more susceptible to a condition known as leaky gut. This happens when holes have developed in the gut lining that bacteria can leak through, which can ultimately cause inflammation throughout the entire body. 
"This is the first study that demonstrates how c...