The issue has caused a great deal of debate across the city
06/07/2018
|
ConsumerAffairs
Early this week, San Francisco residents voted to ban the sale of flavored tobacco products, including menthol cigarettes and flavored vaping liquids. With 99 percent of precincts reporting on the vote, 68 percent voted in favor of the ban and 31 percent voted against it.
This has been a longstanding -- and expensive -- issue for the city of San Francisco in recent years, as tobacco company R.J. Reynolds contributed nearly $12 million against the proposition. Former New ...
More
The group says these products are dangerous, especially to teens and young people
06/01/2018
|
ConsumerAffairs

By Christopher Maynard
Christopher Maynard is a New York-based writer and editor who ... Read Full Bio→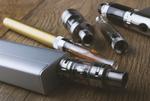 Doctors, researchers, and health advocates across the globe have gone back and forth on the supposed health benefits of e-cigarettes. Now, a coalition of researchers from six continents have spoken out and asked regulators to ban flavored versions of the product and certain types of advertisements.
The group alleges that e-cigarettes cause extensive damage to users' health – a prospect that is worrying given their rising popularity with teens.
"Until recently, the risks o...
More
Sort By