Breathing problems have been reported, mainly among adolescents and young adults
08/21/2019
|
ConsumerAffairs

By Sarah D. Young
Sarah D. Young has been a columnist for a blog ... Read Full Bio→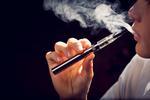 ​The Centers for Disease Control and Prevention (CDC) has announced that it's looking into a possible link between severe lung diseases and e-cigarette use. 
The agency launched its probe in response to "a cluster of pulmonary illnesses" in five states -- California, Illinois, Indiana, Minnesota and Wisconsin -- that appear to be linked with the use of e-cigarettes and other vaping devices. 
The illnesses were mostly reported among adolescents and young adults, the CDC sa...
More
A lawsuit claims the FDA's review will put many vaping companies out of business
08/15/2019
|
ConsumerAffairs

By Sarah D. Young
Sarah D. Young has been a columnist for a blog ... Read Full Bio→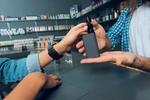 The Vapor Technology Association, an industry group representing 800 vaping companies, has filed a lawsuit seeking to delay the FDA's upcoming review of e-cigarettes.
The FDA originally set a 2022 deadline for submitting applications for e-cigarette approval, but it advanced it to May 2020 in response to a dramatic rise in teen vaping and pressure from anti-tobacco groups. In June, a judge ruled in favor of the new 2020 deadline, which prompted the vaping group to sue.
Th...
More
Sort By