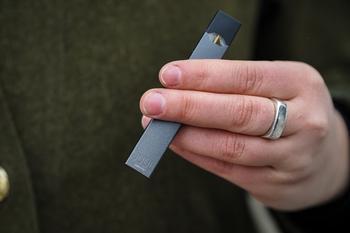 The e-cigarette maker says it is willing to make major adjustments to stay in U.S. market
Juul, the maker of a popular e-cigarette product, has reportedly told federal regulators that it is willing to redesign its vaporizer so that it unlocks only for people 21 years of age or older.
The Wall Street Journal quotes people "familiar with the matter" as saying that the company is willing to make this accommodation in order to keep its products legal in the United States.
The Food and Drug Administration (FDA) has the authority to regulate e-cigarette products, as...