The mother of a deceased teenager has accused the company of 'substantially' contributing to her son's death
10/17/2019
|
ConsumerAffairs

By Sarah D. Young
Sarah D. Young has been a columnist for a blog ... Read Full Bio→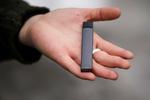 Juul has been hit with a wrongful death suit following the death of a teenager who "became intensely addicted" to the e-cigarette maker's nicotine products. 
The complaint, filed by the mother of 18-year-old Florida resident Daniel David Wakefield, accuses Juul of causing the teen's death through its marketing campaign. The company has faced significant criticism over its marketing campaign, which lawmakers and health officials claim deliberately targeted youth users.
Juu...
More
However, he does believe inhaling e-cigarette vapor would likely cause damage to the lungs
10/14/2019
|
ConsumerAffairs

By Sarah D. Young
Sarah D. Young has been a columnist for a blog ... Read Full Bio→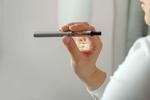 Reacting to a finding drawn from a recent study involving mice, former FDA Commissioner Scott Gottlieb said he's "skeptical that nicotine causes cancer." 
"It might be a tumor promoter, [researchers] have said that there's a potential that nicotine is a tumor promoter, but it doesn't cause cancer," Gottlieb said Monday on CNBC's "Squawk Box." 
Though skeptical of the claim that nicotine is carcinogenic, Gottlieb -- who stepped down from his position as FDA Commissioner in...
More
Sort By