Consumer Complaints and Reviews

My iPhone 6 Plus was giving me so much trouble. The lock button was super sensitive. It continuously would give me a "slide to power off" message even when I was not touching it. Almost every time I pushed home button, I would take several screenshots. I went to Apple Store and they quoted me $329 plus tax to change the lock button. I found a wonderful seller on eBay who fixed it for $30! Cell-evate is the seller. Tell me why Apple Store has to charge well over $300 for labor to change a 10 cent part? Apple Store is a RIP OFF!

About a month ago I stopped at Apple Store to purchase two chargers a long and a shorter cable. Due to manufacturer defects one of the cable broke. I returned it to the store on North Ave., Chicago for exchange. I was intimidated by the answers I received. The tech guy was comparing the cable with an axle of a car that got broken while it was purchased. He concluded that he is sorry he couldn't help my case. I told the guy that I am an Apple loyalist. That all computers, iPads, and phones in my household are Apple products. That was like ok, what else! I walked out with shame, that a company this big could not treat customer as people but a statistic. I told the gentleman to his face, that I promised I will never buy an Apple products ever. I didn't even bothered him, because he care less. Make me to wonder how many people like me have received this same cold customer treatment from Apple Stores tech guys. This is very bad!

I just had the worst experience. I brought my Mac mini all the way from overseas to retrieve my stored emails because for some reason they didn't transfer on my new Mac or other devices. I explained this to the girl at the Genius Bar that under no circumstances can I lose those mails. She plays around with it and loses all my mails. I ask for the manager and they both refuse to take responsibility and tell me I should have gone somewhere else.

We purchased an iPhone 7 for my son in October 2016. 6 mos. later, the screen went black. You could hear the texts and calls coming in, but you could not see the display. We took the phone to AT&T (where we originally purchased the phone) and they instructed us to bring it to Apple Store since it is still under warranty. They looked at the phone, determined it needed a new display and told us to return in one hour. When we came back, the rep told us the technician had located two minuscule spots that had water damage under the screen. We insisted the phone has never been submerged in water (although the advertisement for the iPhone 7 touts total submersion in water without damage). The rep told us that a "raindrop" can cause water damage! How can a raindrop cause water damage to a water resistant phone???!!!
So, Apple refused to repair the phone and told us the warranty is null and void. Maybe by claiming water damage, the Apple Store can reduce its outgoing costs of repairs of an obviously faulty phone. The reps basically laughed at me for questioning their findings. They care NOTHING of customer service. Business is too good for them to care or to truthfully advertise that a "raindrop" can cause water damage in the iPhone 7.

I have a 2015 Macbook Pro. It was the most expensive model that Apple made at the time. I've been very happy with it until this past Thursday when I was asked to update my Sierra software. After downloading the software, my computer would not turn on. I called Apple support and they suggested I take it into the Apple Store. Today I did that and the service rep tells me it's a display problem and that it needs to be replaced. Please keep in mind that my computer worked FLAWLESSLY before the software update. The service rep tells me that "it's just a coincidence" and informs me that the repair is going to be $741. Now I feel like I'm being ripped off but I'm about to start a new job and cannot be without the computer so I leave it for the repair.
Several hours later I am informed that the repair is complete and that I can pick it up. So I go in and am prepared to pay for the bill and ask for my damaged display back. The manager (David-arrogant British fellow) tells me that it is "Global Apple policy to not return parts". I mention to him that I paid for that part and it belongs to me and inform him that that might be breaking the law in Chicago. I then ask to speak to his superior. He tells me there he doesn't have a superior that he is the store manager. I say "You mean you answer to no one?" He says Tim Cook.
Now at this point I know the guy's a jerk and call him on his BS. I say "There is no regional manager you answer to?" He then goes on to say that there is someone he answers to at the store but he refuses to give me his contact info. Meanwhile the person who's taking my money gives me the REAL boss' info and I will call tomorrow. Unbelievable. I'm done giving them money and will campaign with all of my family and friends to stay away from their products!
How do I know I can trust these reviews about Apple?
761,264 reviews on ConsumerAffairs are verified.
We require contact information to ensure our reviewers are real.
We use intelligent software that helps us maintain the integrity of reviews.
Our moderators read all reviews to verify quality and helpfulness.
For more information about reviews on ConsumerAffairs.com please visit our FAQ.

I applied for the Apple card a year ago and I bought an iPhone. After a year I paid off the balance, so I decided to get the new iPhone 7 with the same card since the finance was 18 months no interest. I went to the Apple Store and paid with my Barclaycard. This past March the 15 I got a note on their website saying my finance was about to expired and I need to make the full payment. Called them and ask about the mistake but easily they said I was supposed to call them within 30 days which I never was told and also I clicked on the "18 months no interest" when I signed on the Apple credit card machine. Ripoff... Be aware. Stay away from Barclaycard Apple Card.

Tried to order a new iPhone 7 both on Wednesday and Friday (today) through the Apple Store for my Verizon account, and experienced Apple store system problems and customer service ignorance. The store's system says there is a hold on my account but when salesperson contacts Verizon directly, there is no hold, which was also confirmed by Verizon store in the same mall. They can't sell us the new phone (!!) and they won't do anything about it.
Also, on Wednesday they offered a $95 credit for the old iPhone and today it is $80 and they won't even commit to giving us the original credit. They said that they would try different boxes of phones and quote "maybe our lucky train comes in." For a tech company to have no idea how their systems work and to not have an integrated system in 2017 is ridiculous, and to have their store manager tell us that there is nothing they can do and "Oh well" is completely unacceptable. Went down the mall to the Verizon store and we are getting a better deal with zero hassles.

Went in to get a new screen on my phone and they told me that they have to check if I ever had any water damage on my phone and that they will let me know if they can fix my screen or not. Come back to hours later and they tell me that I had water damage on my phone which I don't remember I ever drop my phone in water so they told me that they cannot change my screen. So I would have to purchase a new phone if I want a new screen!! Every year they make it harder and harder on their customers. All they want is to suck all the money out of you!!!

Awful - each visit the "service" gets worse. Apple is going downhill like other big smug companies. Today the genius bar scheduling guy accosts me with an attitude and lectures me that he's in charge. Worse yet - the genius bar is staffed with 1 person so I have to wait 1 1/2 hours. To make it worse Apple's website now makes it VERY difficult to schedule a appointment. They want to steer you to their online help staff which are ineffective.

I can't get the triggers right and it is not easy than the Nintendo 3DS! It was easy with stylus, but not easy with fingers! This game will have to be removed from the Apple App Store! Goodbye Worthless Piece of Online Junk!

I could not access my account. After changing my password multiple times and trying several email addresses to access the account I got on the phone and called Apple directly. I was cut off on the first phone call and after being told they would call me back, they did not. I called again. I was told I was talking to a supervisor whose name was Cheryl. She refused to delete my account and help me set up a new one.
After about a 30 minute go round with her about all the things I had already tried in order to fix the problems I was told they would deactivate my account and I would have to provide proof of purchase for my iPhone 6 before they would reset my account. They would not do anything other than give me the script about how to change my password and said that they could not do anything else to help me. I am not a satisfied customer and now have a phone I use for professional interviews that will no longer be of use to me. I will have the phone reset to factory settings and will be forced to set up a new email account (2 of them in order to use it) which proves Apple does not care about its customers or its accounts.

I woke up Christmas morning, turned on my iPad and got a message saying, "Unable to verify. Error occurred during activation". I have been using this device for 5 years...and it worked the night before... I Changed NOTHING! I called tech support, and after 4 hours of troubleshooting and 2 escalations, discovered that this same problem was affecting my iPad, my iPhone, and my AppleTV...ALL of my Apple products were unusable, overnight...
Tech support told me they were escalating the call to a higher level, and to expect a call back within 24 hours. After 28 hours with NO call back, I called them. Another 3 hours of troubleshooting with no success, and I am told they are escalating to Apple Engineers, and to wait for their call back within 24 hours. 48 hours later, still no call back, so. I called. I am told Nothing can be done until the Engineers notify them of what they found. It has now been 9 1/2 days with my iPad, iPhone, and AppleTV, ALL my Apple products unusable, and NO expectation of when they may even work again!

My understanding when I BUY digital content is that I OWN it - however, this is not the case with Apple! My items are stored in the Cloud for use on my Apple TV. Mostly, kids TV shows and some music. If you also have any Apple subscriptions (music, iCloud storage) and a payment happens to not go through (i.e., perhaps your iTunes card runs out), Apple cuts off your access to previously PURCHASED content until payment is resolved. I cannot understand how this is okay in any way.

Worst experience with my phone 6s plus. After I bought the phone I have some issues with apps crack, sudden shutdown, blank screen sometimes. When I am in call it suddenly get off and can't even on for 2 hours. I did appointment after 2 months from purchase and they checked the phone and said "we can recognize app crack but not remaining. We can solve the app crack" and about remaining they said that they will put a note on the phone issue. Next time same problems again. I called Apple support and they said its software problem and they can't help me.
I am using the phone with same problem holding my patience everytime when it get switch off suddenly. I am tired of it and today 12/26/2016 I booked appointment at Apple Store World Trade Center 7:50 pm. Unexpectedly I reached there at 8:20 pm and they said that they cancelled my appointment because I am late where I wasted travel costs unnecessarily. Doesn't matter but still at least they should had check my phone and let me know the issue, so I will be least satisfied because if it is a small problem they can do it immediately or can schedule after. After a long time about an year I realized why did I buy Apple iPhone and struggle with the problem rather I would have bought some other brand.

Arrived 5 minutes early for appointment at the Apple Store. Store was packed full of people like sardines. Small children were crying, noise everywhere. Had to stand in line 15 minutes only to be told to wait at a certain table. Others at the table had been waiting 25 minutes. Finally got a "genius" who told me what I already knew: my battery qualifies for replacement. Then she told me they would require my phone for two hours to replace the battery. When I told her this was unsatisfactory, she said I could get this handled with Express Delivery at home. I was happy with this!
I left on the journey home and I received the Apple home delivery phone call only to find out that in fact I cannot get Express Delivery but must go back into a store OR send my phone in (no replacement phones available). All the Apple Stores are in MALLS, which are the worst places on earth. Found a Verizon store NOT IN A MALL in the next city over who can order the battery (two week delivery) and install in 10 minutes. Apple should allow for mail and phone solutions. Going in person is not at all pleasant. Using MALLS to house Apple Stores is NOT GENIUS.

Let me start by saying I have been a service manager in 2 very large service departments that have earned many customer service awards. My heart rate is in the low 50's and it's not because I'm an athlete. It's because after 20 years as a tech and another 20 years managing I have been conditioned to be calm and take care of customers even if they are screaming. It takes a lot to get my skin boiling.
I had an appointment to get the screen replaced on a new iPhone at 2:30. I arrived at 2:15 and was initially checked in. 10 minutes later someone came to me and got info off the phone, had me log into my account so that he could turn off the find my phone feature. Then said "a tech would be with you shortly." I told him I just want to drop it off and come back later. He said that the next person needs to get more info. At 3:10 a guy came up to me and said "I need the code to get in the phone." I said it just needs the cracked screen replaced. He then told me he needed it to turn the "find my iPhone" turned off. I told him it was off that the previous person did it.
I explained how long I've waited and that my wife is in the car right out front. I need to get it from her it will take 1 minute. He said I would have to go back in the queue. I asked, "Really? It won't take a minute and you're going to help someone else after an hour wait and 45 minutes passed the time you should have helped me?" He said yup and walked away. I asked him as he turned to get me the manager. He said "if that's what you want" and went to the back.
3 minutes later he said the manager said "you would be the next person." I got the number from my wife and came back and showed the "expert" that the "find my iPhone" feature was off. He said "just go over there and sit down." A young lady then came up me and said "you need the screen replaced right." I said yes and I want to talk to the manager. The manager came out and I explained how long past my appointment time it was and about the rude kid that waited on me, I also told him of my being a service director in a dealership service department, and how much I can take before getting passed off. He kept saying I'm sorry and nothing else.

I went into the Apple Store in Edina, MN on 12/21/2016. I am not very tech savvy. I was having trouble with my photos on my iPhone 6 and the iCloud. When I went into the store, they told me I would need an appointment and the next one available was 1 week out. I told them I just wanted someone to check to make sure that I had the right settings, they said that I still needed an appointment. I went into work, asked one of my co-workers to look at my phone. It took them less than 1 minute to determine that I had one of the settings incorrect. Poor customer service when they cannot even take the time to do a quick check.

First class trash. Top heavy snail. Go up to El Capitan (you may have to buy the flash drive version but trust me, it's worth it), and stay there. El Capitan will also give you headaches but none of the magnitude you will encounter with Sierra. Don't believe me? Before doing anything, check it out on the Net; lots of sites will have something to say. I am a fully capable and very ordinary human without the need for Spotlight or Siri but with a need for speed and getting basic things done on the double. Well, not with Apple, for all its elegance and uplifting prices. Background activities (indexing)? No, not required. Thank you. Icloud, no thank you. Any controls from the outside? No, not as much as I can help it. Switch all the great options off as you install any system unless you are one of the reviewing nuts. They get paid for their verbosity, you don't. Trust me, stay clear of Sierra.

Made the reservation in store, and was told the wait time is about 1 hour and a half. Wait for one hour and a half and came back again, was told the reservation is gone! I need to finish it by today so I asked to make a reservation again. Then I was put in line and wait for another 1 hour, nobody taking care of me. The WORST experience I have ever had in the states. I wonder how the Apple stock can be that high.

I dropped my iPad. The screen was black. I did a restore and still black. I made an appt. with the Apple Store at Waterside Shops in Naples, FL. 4 days later I went to the store. Did not have a long wait. The genius bar associate plugged my serial number into his computer and said my iPad was 3 years old and they don't fix them anymore. I could get another one for $249 with 30 day warranty or buy the new model for $399. I told him I'd think about it. He said he would email the information to me (which I never got). Thank goodness I decided to think about it. I went online and found some solutions. I banged the back of the iPad on the arm of an upholstered chair and like magic my screen came to life. My iPad is now working and I'm very happy. It seems Apple is only interested in selling not servicing.

Tried for three days to get Apple to help me... waited on the phone more than 3 hours in total. They promised that a phone was on the way. It was not. Called three more times... same promise... each time waiting at least 30 minutes. Finally got someone who said they had made a mistake and they would rectify the situation in 24 hours. Two days later, still waiting. No apologies, just lousy service. This is my 5th iPhone. They are the worst.

I am shocked at what I got at Apple store, Valley Fair Mall, Santa Clara, at 10:30 AM: I have been Apple loyal client for so many years, and as an IT works for an organization that spends millions of dollars a year on Apple products, we even have a person hired by Apple to manage our requests directly. I am in interaction with Apple products, and I recommend Apple products for my clients but today's experience was completely different at the store, and I want someone to tell me, is this Apple's new way of customer service or it was just one incident?
What I saw was completely unprofessional, unsafe, and unhealthy. I went to Apple store to get iPhone 7 Plus; I went to the store asking for help. Someone told me "You have to wait outside to be lined, someone will help you there." I said "sure, thank you." But when I went outside I found someone taking people's wishes and re-queue them again to another line next to it. These two lines are few meters away from the store because it's in the Mall hallway. Another line is located outside the door; the staff member migrates the second line into a smaller group beside the store.
Now I was waiting, and it was forever, what I saw was shocking. Unsafe: having these stands in the hallway to help in lining people is completely unsafe in case of fire or earthquake, we are in Bay Area. Unhealthy: It's not healthy to stand for one hour without moving. It's unpleasant experience, painful. Unprofessional: It wasn't professional in many ways. Organization: The line wasn't moving. I requested to speak with a manager, the response was that "I would try to get more resources from inside." I couldn't believe that you have four people just to put people in line. Why don't they just help them? It takes less than 10 minutes to sell an iPhone. This mean that you can help 4 people every 10 minutes, a person/2.5 minutes.
Poor handling: I went to ask for the second time. I said I really want someone that understand my situation. A person said, "I am a manager, and I am aware that you spoke with someone, the average iPhone purchase takes about an hour." (Really???) Unethical: I was talking to the people in the line, and we realized that Apple was just using us as a show. They wanted the store to look busy (It's a cheap marketing way to look outstanding).
After waiting more than 30 minutes with no single move, I got very disappointed because I see the staff wasn't busy and the line isn't moving. I spoke again with the manager. I asked "Please help me to understand why it's taking too long, why purchasing iPad or any other thing takes less than five minutes, but we are waiting outside for so long?" He said that there are two answers, "I will say that we will try to get things moving." I said "This is what I see; you are just using us as a show to make the store look busy". He said "This is your opinion, and you are entitled to it, not everyone feels the same." I said, "How do you know?" He answered, "We ask people." Of course, that wasn't true because I was in the line and no one got feedback from us.
Now, that was unsafe, unhealthy, unprofessional, and unethical (Because the store manager was wasting our time to create traffic). Is this what we deserve for our loyalty to Apple? Is our time too cheap to use it as a marketing show for your store? I can't believe that Steve Jobs was striving to cut the operation system start up time for one second while the store manager is intentionally wasting 3600 seconds of our time!

I have to make appointment to Fix my screen my Iphone 6 plus, they don't have time until 3 days later. When I came to Willowbrook Apple store, I have to come to line and make another appointment. They have many employee stand around but they just laugh and talking each other. I have to wait 45 minutes. When I came back to pick my Iphone up, the employee came to gave me the phone and ask me to pay the bill. I gave him my credit card then ask him to install my sim back. He just wanted to took my money, he doesn't care about my request. I have to continue to wait for him. After he charge my money, I request him again. He put my sim card back, it was not working, he left me alone... He doesn't care my phone is working or not. I have to ask another employee. Apple is big company but the customer service is so bad, I cannot believe it. They just want to take your money that's all.

I now own an iPad, iPhone, and Apple Watch and could not be happier with the products and the service. Eight months after owning my first iPhone (4S), I accidently dropped in into the toilet and it was ruined. After contacting my provider, where I purchased the phone and my local electronics retailer about perhaps purchasing a refurbished replacement, I was told about the Apple Store Genius bar. "Take it to Apple. They can probably help you." I thought I was doomed to buy a new phone and that this visit to the Genius bar was a long shot. However, I called, got an appointment that day, and when I spoke with the rep, he said they would fix it for $100 and add an all-inclusive warranty, if I was willing to pay an additional $40. I was elated at this, because never, ever before did such service exist on cell phones. Ever.
I think people here are forgetting that Apple completely revolutionized the cell phone warranty and repair business. Before Apple came along, you were SOL and just had to buy a new phone. Warranties were non-existent, except for hardware failures. Wireless providers had you over a barrel with their 2 year contracts. I cracked a screen on my iPhone 6. Totally my fault. And I didn't have Apple Care, but they still replaced the glass for me for only $100. Come on. This is amazing! Bought my Apple watch on sale at a electronics retailer for $250 off retail price, and I was still able to sign up for the user class at the Apple store for free. That's great customer service.
Maybe, just maybe some Apple stores are better than others. Maybe, just maybe Apple has slipped in the customer service department lately. But as I read through all of these complaints, I seriously doubt whether most are even legit. My spidey sense tells me that many, if not most of these complaints are coming from people with completely unrealistic expectations or from competitors who just want to slam Apple.

I'll try to explain situation. I am Apple user for many years. My iPhone 6, I got error of "sim error" one day, and talked to customer care. They suggested to upgrade it to iOS 10. So I took backup, and upgraded it to iOS 10, haven't seen sim card error after that. But then I am having trouble with GPS so I took Genius Bar appointment. They said to reinstall OS, and I did. Same issue so the guy said "It's something wrong with phone hardware, but we can't do anything about it." I upgraded to iOS 10 only because customer rep told me to do so. Talked to store manager, he said it sucks that Apple can't fix it, but he can't do anything about it so even if you take care of your phone very well, but something is wrong with hardware which is built by Apple, but Apple can't fix it, you're pretty much screwed?
I have many Apple products, and I take care of all of them very well, but this is something I can't control, and as it's Apple product, they also take their hands in the air and said "SORRY WE CAN'T DO ANYTHING." This is very frustrating. I am right at the edge of losing my trust to Apple, its products and its service. I used to praise Apple even if it was costly for some and compared to other phones, only because its great service to customers that it's worth paying for the product.and Apple's customer service, no one can do better than them. But seems like it's changing.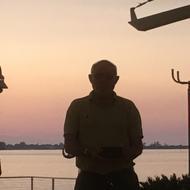 I love Apple products and its culture. For that reason I decided to replace my old iPad with a new one. Last month I purchase an iPad. I was told at the Sarasota UTC Apple Store that the equipment was under warranty for a few months. I took it home, purchase a rubber case and a glass cover to protect the machine. After a few days of use one big clean line appear on the screen glass. A crack on the screen glass from top to bottom. I decided to take it to the store, a nice lady salute me, I show her the machine and the crack and explain my reason for the visit. She observes the crack and says "it's fine, when the screen is broken like this, Apple replace the iPad at no charge to you. This is not infrequent, so go get a turn with the Genius Bar rep". So I did.
When it was my turn a young representative approach, I show him the machine, he say that I should pay $340 USD in order to replace the machine. I mention to him that it was under warranty and that I see no reason for me to pay extra money for a manufacture defect. And here comes the outrageous part, he takes the machine inside the shop, to consult with his boss, as he states moments earlier, comes out again after five minutes and says to me "you have to pay the 340 USD, because the glass is chip at the corner! "What?" I replied, "there was no chipping when you took it inside. You know what, I think you broke it inside,and now you come to me with this story. Look at the machine's corner, there is no evidence of a bump, it has always been in the case".
He insist on his story, apparently writes a couple of emails documenting the case. I request a copy of them, which by the way were never delivered to me. I take picture of the machine and request to speak with his supervisor. After a short while the supervisor approaches. I explain the case, he holds his grounds on the 340 USD extra fee. I tell him that the glass had been broken by someone inside the shop and that the Apple rep that welcome me at the entrance could testify that no chips were visible. I told him then she had taken a good look at it. He mumbles that those rep should not release comments and turns away from me. I also took out my iPhone, took a 5 second movie, due to my poor memory for faces and situations, and also in order to document the matters taking place. I put the iPhone away, after a polite request and explanation that no filming is allowed inside the shop.
The two men discuss privately and the one with higher hierarchy return to me and say that they will replace the iPad at no charge. I got a new machine, but the fact of the matter is that the Apple Store employees were trying to make me pay for something covered under warranty, and worse, evidence of mishandling and a chip on the iPad screen inside the shop to make it look like it was my bad, is inadmissible and brings up a concern on what is going on inside the Sarasota UTC Apple Store. This should not be happening, it must be informed to Apple and hopefully corrected by proper authority for the benefit of the general public, the consumers and the Apple customer culture.

I cancelled my Apple music subscription and "expired" was reflected on renewal options. Lo and behold I was charged even though I cancelled. I have talked to 4 people, and have been on the phone and transferred for 2 hours. I'm not going to give in to them and hang up and pay when I already cancelled. Oh, by the way, I found flaws with their Apple profile, Apple support and iCloud device inventory. They said their senior employee never saw anything like this. Well if they can screw up how they keep track of your devices, I'm sure they can make a mistake charging you when you cancel. Glad I unloaded some of their stock and will unload more.

My poor laptop fell off the couch and I took it in for repair. The hard drive was not working well enough to make a backup so I lost a year's worth of files. The staff promised to return a fixed Mac in 3-5 days, and they might have to wipe the hard drive. When I got home I realized the files had not backed up AND it still had a rattle. So we now drive BACK to the store in rush hour traffic so they can try to fix it again. The non-helpful phone rep, while able to verbally acknowledge the difficulty, was not able to offer a gift certificate to reimburse us for our wasted time or gas. The ever so smart marketing or customer service or quality department never imagined this might happen and so never came up with a solution.

Nothing is forever. Worsens the Apple brand. They say the markets, says the web. The engineers colleagues complain of software errors. Apple Center subject to competition from the online Apple Store. But I did not believe it. I closed my eye on a few flaws detected over the years. But today it was too much for me... I got really angry!! It happened to me that I have always spoken well of Apple. Apple Italy has in fact been in my heart since 1981. To date, with mutual satisfaction. Over the past year I bought for work, family, study, entertainment, gift, about ten thousand euro Apple products.
Last week I order the fourth Macbook Pro retina Beats taking advantage of the summer promotion. Ok I pay as per invoice and then a few hours later apologizing, the Assistance write two lines (of course after having proceeded to send me only Mac without Beats headphones as a present) that as I had already purchased a Mac book this year, I cannot enjoy dell incentive as promised... "TO GIVE THE POSSIBILITY TO PARTICIPATE IN ALL OF THE PROMOTION!!!" Apple thank you but you're quite wrong. I returned the package to the carrier. Lost customer. End. Finito Apple!

My issue is repetitive, and they do not care. They charged me over 450$ to replace my iPhone 6 plus, even if I mention that happened to my brother, my mom, my friends and 2nd time to me. My screen was freezing too sometimes. They say out of warranty. I paid 1200$ for that phone, and can't last even 8 months since last replacement due to screen issues, No scratch, never dropped, always used screen protector and case. This is really shame to apple.
Apple Store Company Profile
Company Name:

Apple

Website:

http://www.apple.com/