Consumer Complaints & Reviews

I've had TWC ever since they bought Insight, our local internet/cable provider. I ordered 50 MBPS internet service for 49.99/month for the first year, 54.99/month for each year after. My wife asked me if I had changed the service because we were paying $78 a month (for a YEAR... she just told me now) and so I called them and asked why we were being paid so much. The very polite CSR didn't explain - he simply said he'd lower the rate to the "current rate". I asked about the speed and he said, "This is for the same speed you currently have: 20 MBPS."
I told him that we initially had 50 MPBS service and didn't change it, so why were we paying $78 for slower internet, and he had no response. Just kept repeating that we were at the lower rate now. I finally gave up trying to get an explanation. I went back and looked at my bills and it verified that I was correct - they arbitrarily lowered my speed and increased my price FOUR TIMES without notification or approval. It's outright theft!

I would not recommend to other people because they don't do their job properly. I was waiting for them to pick up their calling system for 3 hrs. Not one person answered the phone.

My husband and I have issues with our bill for cable services with Time Warner. We are in the process of exploring alternatives to this service - DirecTV, satellite, or antenna. Enough is enough! Last month, our bill went up over twenty dollars. I called on 7/18 and spoke to Adrian and was transferred to Floyd. He made some adjustments and told me that our bill would be $146.35 for the next year with the same package. I went to Time Warner in Shelby, NC and paid the bill. The computer screen indicated the same amount that Floyd had told me and I have a receipt showing that we had a 0 balance. But this month, I received a bill for $174.21 with a 30.18 balance from last month.
I called Time Warner again and talked with Bell on 8/11/16. She was pleasant. She said and I quote, "there is a problem on our end and I will make the change and send you a new bill." We waited for the new bill. We did not get anything in the mail and we drove back to the Time Warner building in Shelby, NC to pay the $146.35. I had the check written out. The clerk behind the counter (his name tag was hidden) said that we owed the $174.21 and that there was nothing that he could do about it. I shared all my notes and he told me to call the Retention Office at 704-377-9600.
I called and spoke to Ann and then I was transferred to Shanda. She worked on a new package and told me that our monthly bill would be $163.43. The communication internally and externally within the company is poor and the fees have climbed too high. Our service has been mediocre over the last year. We have called multiple times with issues. I plan to share this information with all of my social network contacts. I hope that someone considering doing business with Time Warner will give my post some thought.

I started service with TWC on July 1, 2016 after moving back here from Des Moines, Iowa. Coincidently, the prior TWC customer and myself have the same last name. So, TWC attached the prior customer's bill to my bill and discontinued my internet service. I have been trying to resolve the issue for four consecutive days now---I have left numerous messages for the Risk Management Customer Service Rep (Crystal **), but she refuses to return my call. In addition, I have spoken with four other reps who refuses to assist me, but instead transfers my calls to Ms. **. TWC is trying to make me pay for somebody else's services before they will extend services to me just because we "used" the same last name!

Why does the State of NY allow this company to continue to operate in this state when it is clearly a customer service nightmare. I have been waiting for 6 weeks for my refund check and still haven't received it. The support staff are so poorly trained they can't figure anything out. If I am late one day to pay my bill they charge me a late fee and yet they are able to not refund me immediately when I return my equipment to the store - instead I will wait literally months for my money. The state should pursue a class action suit on behalf of its citizens and force this company to change its ways or leave New York State.
How do I know I can trust these reviews about Time Warner?
574,312 reviews on ConsumerAffairs are verified.
We require contact information to ensure our reviewers are real.
We use intelligent software that helps us maintain the integrity of reviews.
Our moderators read all reviews to verify quality and helpfulness.
For more information about reviews on ConsumerAffairs.com please visit our FAQ.

PLEASE READ! Back in April 2016 I had bought a house and had TWC install internet only! Well the technician did not listen to anything I said I wanted tech to run the cable up through the basement floor into the living room and have the cable nice and tidy on the table with the modem and router. He decided to do what he wanted instead after I had left the house and my Mother stayed at my house while I was gone for an hr or so. I arrived back home and noticed black cable long in length screwed to the front of my house with several holes from the screws which looked hideous. I walked in the house and noticed mud throughout my Sun room, kitchen, living room and front room. My mom had put down towels for the tech to walk on but decided not to? I had approx 50ft of extra cable in the living room for no reason at all, very sloppy job! I have called over 20 times regarding this and nothing has been resolved, just keep getting the run around.

Monday, August 15, 2016 I have the worst experience of my life. Time warner you sent two thugs to my apartment to install cable. First: I never got a call that they were in route. Never got a text message that showed a picture of the technician before he got there. I get a knock at my door. Not one man. Two strange men @ my door. They are in two different old beat up vans that are multiple colors. The vans look like they should be in a junk yard!! When I came to the door I was very rude & shocked by what was standing at my door. They were unprofessional, sloppy looking, tattoos covering the entire arm. And they smelt horrible. There is a difference when a person takes a shower on a daily basis who sweats & a person who does not take a shower on a daily basis who sweats. They were at my home from 4:05 pm until 7:45 pm. Oh it gets better!
My home smells like a horse farm, they are going in & out of my home multiple times. I leave my front door open because the smell is so foul. One of the guys found his way to my back door unlocked all the locks to go out back door without my permission, one guy coming out of my bathroom without my permission. Really Time Warner!! I am traumatized after monday's encounter. I was so uncomfortable I started calling male friends to my home. I live alone & you have thugs in my home installing cable. When my male friends arrived they could not believe their eyes what they saw before them. One thing they could smell them as they approach my porch. Remember I said I left the front door open because of the horrible stench.
So now I'M nervous about will they try to come back & break in, which requires me to go buy a firearm. Because I know the 2 guys in my home, time warner DID not do a screening. I feel like time warner has put me the consumer at risk, my safety. The best part, then they install one of the old silver cable boxes. It's so big it looks like a vcr. They didn't even give me the update small black cable box. One of the men had no clue what he was doing. He always asked the other gentleman for instructions. Time warner those sub-contractors are unacceptable!! Next stop bbb.

My son recently moved to NYC for a new job and had TWC internet service installation at 2 pm. Technician showed up well past 4 pm and not a word of explanation. Technician was less than professional. Worst of all, at the end of the job, technician dialed in to TWC customer experience survey number, talked to their own rep and handed phone to my son and demanded that he gave the score of 9 (highest) for all categories. My son's repeated protests were simply ignored by technician and survey taker on the phone. It is clearly coercion, and puts doubt on all other positive reviews one reads about TWC customer experience. With such clear and unabashed sham, is it any surprise that TWC continues to rank low in comparison to other service providers?

I had cancelled my account with Time Warner Cable 6 months ago and was suppose to receive a refund back. They mailed me a letter to my new address stating I will be receiving a refund and takes a few weeks to process. Here I am 6 months later and still have not received my refund. I have spoken with customer relations over a dozen times about this. I have even spoken to multiple supervisors and continue to get the same b.s. that they can't figure out why I haven't received my refund and that they need to call me back and then they never call back. This is by far the worst customer service I have ever received in my life.

After many attempts to fix my bill and long holds on the telephone I finally got something worked out. But after paying the "pro rated" bill, my new bill was even larger than the old one. Customer Service had to be asked several times for a manager before acquiescing. If this had been my first time experiencing issues I would not be here writing this review. It is almost every month I experience some problem, whether it be simple service itself (cable or internet), billing, rude customer service. It's all very disappointing, especially there being no other provider in the area with comparable internet speeds.

The internet has never worked... The technician who installed the modem, knew about the problem, it has been about a month. And now there's no internet at all!! PLEASE DON'T GET TIME WARNER CABLE.

The signal goes in and out every time. When you call they fix it for 5 minutes.

I have been waiting six weeks for a refund and today I am told that I will have to wait another six weeks while TWC looks into it further. Incredible! This has to be the WORST COMPANY I've had to deal with. In fact, HATE is not a strong enough word to describe how I feel about this company! My only regret is that I have to give them a one star rating. They are horrid!

After about 5 years of not having cable with this company, I get an invoice for a piece of equipment they say I never turned in. 5 YEARS LATER! I did in fact return the equipment and am hoping that I will be able to find the receipt and prove them wrong. They have had zero correspondence with me regarding this claim until now... again, 5 years later. I think they do it on purpose cause they know most people won't have records from that long ago. There are so many customers out there with these same complaints about this company and I feel the need for a class action lawsuit. Don't get screwed! Don't give them any money and let's find out how to take this criminal company down!

Service would be fine if it didn't go down at least once a month and forget about calling customer service. They have no idea what they're doing.

I have been waiting for almost 3 weeks now to get cable installed and all I get are excuses on why they can't install it. Still waiting for a callback. This is the worst company I have ever dealt with. Do not use these clowns.

Complaint Description: Promised a credit on my bill for 36.34 for erroneous Cinemax charge (service never used) and a credit for a week while my cable was out. Needed a credit on my bill. 1) Charged for Cinemax which I never used. 2) I had no internet service for a week in which they could not come and service my unit outside. My bill shows a due amount of $104.75.
On two separate attempts I asked the corrected amount to be shown, and I was assured to wait some time for this credit to be applied. The true bill amount is $68.41, yet no one can seem to get this accurately reflected on my bill due amount. My last chat attempt with Bilal, he mentioned my true amount due is $68.41. I have to chat with a representative rather than know what I truly owe, because they cannot fix the due amount. I fear that if I underpay according to the website I will be charged a late fee. Your Desired Resolution: Fix the amount due on the website to reflect I paid the correct amount of $68.41. Period.

First of all, the wifi connection is very, very slow. Second of all, the password is very long. Third of all, wifi sometimes randomly stops working. When I got my wifi installed, the employees just left after saying they would be back.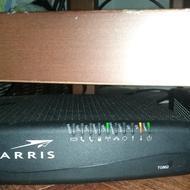 This is by far THE WORST CABLE COMPANY in America! There is always a power outage in my area! At first it was only out at my address then it became an outage for my entire neighborhood! I been with them for about 4 months and 3 out of four months I have experiencing this problem! Then just again tonight! Simply sad and inexcusable! They need to just close this business down! We have a work from home business that require internet service and please don't be watching one of your favorite cable shows because it goes off right in the middle of it. It happened tonight but it won't ever again because I'm switching cable companies! Enough is enough! I'm telling all my friends and family to NEVER use this company! If you thinking of using them please think again! I took a picture to show that all the lights are not green meaning it's not working!

0 stars. I don't have much energy since I spent it over 200 or more phone calls for the past few years calling time warner. In short, I have no choice but time warner because of where I live. Service is either super slow or not existing. Service is only in one room of my 2 bar apartment. I pay $120 a month and spend hours on the phone and to no avail. I am actually consider moving since Time Warner poor internet service has hurt my livelihood which is depending on the internet. Shame on you time warner. Stealing money from good people who can't afford an attorney. I have tried submitting this review a few times but my internet isn't working.

I was offered to get the service from cable company, and they said it's a good deal! They have promotion for $89.00 a month but it's not 89.00 it's $120 with fees and taxes. That is ridiculous. I don't care about high speed internet. We have unlimited internet from Cell phone service.

Time Warner Cable "upgraded" to digital service for both residential and commercial clients in Wisconsin. I belong to the Wisconsin Athletic Club that is a large commercial user at each of their 7 locations. Most machines have service and are numerous TVs in each location with service. Upon "upgrading" their service no machines had service and most TVs had no service. TWC explained that they had no boxes for the new service that could handle multiple units. They actually proposed installing individual cable boxes for each machine each with its own remote. Can you imagine the chaos that would create? Each location has been without service for weeks. Members are very dissatisfied, WAC management is being inundated with complaints, and TWC offers vague promises for a future fix. No commercial customer should contract with TWC as they cannot deliver the service promised.

Horrible horrible company. Never ever pay this company $1. They are awful. I signed up for new service. The technician never showed up and I called to complain. The company said "Oh well it's after 5 pm. You'll just have to reschedule for next week." BS!!! The technician went as far as to lie and say he called and came by my apartment and he proved it by leaving a note for TWC that I have a green door. Problem is I have a brown door. I've explained that to every supervisor that will listen and none care. They say "Oh well we can reschedule you for some time 8 days away," and again won't guarantee they will show up. This is how they treat you before they even get your money. Crap crap crap for service. This company is a joke. Not shocked at all to see they only have 1 star reviews cause they suck.

I made a payment on time in June. I received a bill in July indicating the June payment was not received. Then at the beginning of August received a phone call indicating that I needed to make a payment. I called Time Warner and went through their automated system and was placed on hold for 15 minutes, I finally hung up. I called back again and they answered within 5 minutes, the customer associate indicated my account was paid up but would not or could not explain why I received the phone call and hung up on me. I called back was finally helped by a woman named Becky. My bill unlike their commercial indicates keeps going up. Currently $210.00, we have basic cable, internet, phone and one box. They told me that was a promotional price, the regular price was $287.00.

Recently I had a red note at my door for disconnection. A guy came over to collect payment or equipment. No adults were in. Harrassed children to pay or turn equipment in. My oldest child turned equipment in and called me to tell me that she had to do it because the guy would not leave. I called the company. They transferred me from one line to another. After repeating the story many times I gave up and ended canceling the service. It took me 4 yrs to realize that I did what I supposed to do long time ago. Every time I watched tv, it looked like if I had an antenna from the 99 cent store. Every time you need to make a change of plan, they come up with some type of an expensive service. When you contact to someone over the telephone. Takes over 20 minutes to talk to an actual person. In general, we the customers are paying so much money for their services that are not worth at all.

These people are absolutely ruthless money grubbers. I placed my account on seasonal hold, and at the end of 6 months it was automatically reinstated. What they failed to tell me was that when reinstated, the account automatically resets to standard service. I was away from home and when bill came to temporary address it was $192.47... No notification that they had changed my service agreement whatsoever. I called to discuss - and they could care less. "Just send the money." Basically told me it was my fault for not understanding the fine print. I cancelled the service and they told me it would be 12 days before billing was complete. WTH? My advice... FIND CABLE ELSEWHERE. I'd rather spend the rest of my life staring at the wall, than to pay these scum-suckers a dime more.

Oh boy where do I start. Been with TWC for a while for just internet. We decided to upgrade our package in April. Worst idea I have ever have! I should have known since we have of course had previous internet problems but I did it anyway. Since April I have at least 3 to 4 techs come out to "fix" the problems... There was never any fixing just more headaches and more inconveniences of having to schedule someone else and take the time to sit on the phone for an hour before I even got anywhere with someone.
Well now here we are in August and for weeks now my phone and internet has not worked and between summer work, having a baby and going out of town I have not had the time or energy to deal with TWC and their poor customer service. They told me there's nothing they can do because I didn't call right away. They told me if I didn't pay my bill my services would be shut off... Keep in mind they don't even work so not a huge threat.
After jumping through hoops to speak with a supervisor, Nancy, she scheduled a tech to come out. Keep it mind for a supervisor not very helpful, polite or apologetic. She also said she would call after to find out if the issues I'm having were resolved. Well guess what. No show from Time Warner and never heard back from "Nancy". This company is a joke and I can't wait to find a new provider for cable and internet. You all should be ashamed of yourselves for your prices and your services or lack of I should say. Horrible horrible horrible. Please if you even are THINKING about getting Time Warner STOP. DON'T DO IT.

Early last week my TV froze and internet stopped working. It was early evening so I called Time Warner Cable. Immediately after into our conversation my tech help said that due to the bad weather in my area there are "probably" outages. Now it had not stormed in days and the stars were out and no breeze of any kind. I do have a M-Cell/mini cell phone tower directly wired to the router. Showed no internet. I had already unplugged my cable box several times before calling as well as resetting "their" internet router which I pay monthly rental on.
After 30+ minutes on the phone, it was then decided my equipment had failed. Now I have issues of these boxes weekly just shutting down. I have a bad bone cancer and getting on the floor and messing with this ongoing problem is a great chore. So my tech rep scheduled a service call for a person to come out and "replace" my faulty equipment. She came up with Sunday afternoon sometime. That was 5 days from then. 5 (five) full days. What a ho hum answer to this issue. Then I ended our conversation and waited for my after call survey. Then my call ended automatically before I could complain.
After a couple hours had passed I called back and cancelled my appointment and decided the next afternoon I would drive to the local billing center and exchange the equipment. Next morning was a very bad cancer day and I was then forced to reschedule a person to come out. When I called I received a 9 am Tuesday appointment. Tuesday = another 2 (two) days even farther out. Fed up I started messing around resetting equipment again and finally got a 2 bar - very weak - signal on my M-Cell tower. My TV and internet was back working but the internet was spotty to say the best for it. That night I fell asleep early and slept all through the night. We had a terrible storm which woke me up briefly several times. The next morning my M-Cell tower showed the best signal I have ever had in months. Everything was working great. Still throughout the weekend - the same, Full signal!!
Tuesday morning finally came. I must admit my service tech did a thorough job. Of course my signal was again at full signal. It was determined nothing was wrong and he left me with the very same equipment which I have personally reset weekly for many months because of freezing pictures and loss of internet. I am extremely disappointed in the fact I was told I would have my equipment "replaced" and still have the very same crap which has been giving me issues for many - many months.

I got services on 06/06/2016. I had excellent services for about (2) weeks. After that it's been a complete nightmare. My services constantly drop on and offline, causing my cable, internet and phone line to go down. I explained to TWC on multiple occasions that I work from home and this is affecting my job; my livelihood. They've been constantly giving me the run around, sending out technicians that have no idea on what they're doing. So far I had (4) technicians come out and still has not been able to fix the issue and they give me a temporarily fix just so they can show me that it's working and soon as they leave about an hour in its goes back down. I also been stood up an additional (3) times after I been told that they were going to come out and fix the issue.
First Tech came did a walk-through and he advised that I'm going to need new wiring that when the originally installation agent came out he did NOT change the wires and the wires on the house is very old. He reschedule the appointment. A few days later THE SECOND Tech comes out and he advised that no that NOT the case, there suppose to be this protector piece that is suppose to go around the wires to prevent waters from getting in the inside of the wires. I specifically asked him "well if there is water inside the wires wouldn't that mean that the wires are DAMAGED." He advised no and this would fix the issue and it will NOT drop offline no more. The issue continuously to go on. I c/b the same day and I was told that they will be sending a Senior Tech out to fix my issue.
This is the THIRD TECH. He came out on 07/05. He reconfirm what the first Tech advised that we are going to need new wires. That the wires on the outside is no good. He advised that he will be back the following day which would of been Wednesday. Wednesday come he never shows. I c/b on Thursday and I was assured someone will be out on Friday which would be 07/08. They advised me that it is an ALL DAY appointment and someone needs to be home. I spent both my off days waiting for them. They were suppose to come on out 07/08. I called TWC approx about 8:00 CT due to the technician never showed. The agent, she advised me that she will reschedule for 07/09 and once again it's an all day appt and someone needs to be home. On the 09th I waited once again. All day no one shows.
I call back that following Monday. Spoke w/ another agent who admitted that TWC dropped the ball and when I first receive the services the original Tech should of install new wires to begin with. He then advised that he will have to schedule a Maintenance order due to the sort of job that needs to be done can only be handle by one of their contractors due to they are going to have re-do my installation. He advised that the earliest appointment that they had available was for 08/01/2016 and this would also be an ALL-DAY appointment. He advised that he will send someone, who can give me a temporarily fix until the first came around.
The Tech comes out the following Sat on 07/20, and whatever he had did on the outside made the issue worse and as soon as he left I call TWC back and advised them of this. The agent advised that he is going to switch the channel that my Modem is on and this should help a little. Which is didn't, c/b spoke w/ another Technical Support agent who advised that my services are dropping offline more than 10x a day. He place my Modem on a channel that they call Auto which slowed down the droppage.
While waiting for the first to come around they did make some adjustment to my account but only for the additional fees they were trying to charge me for the Techs coming out, and new wires that I never got. And these new wires should of been done when I paid my first month bill and the installation fee. Therefore it was not a credit in my benefits it was a credit due to they were trying to re-charge me for something I had already paid for when cable was install incorrectly on 06/06/16. And in between waiting on the first; my 1st bill was due.
I proceeded to still pay my bill even though the issues that I'm having w/ my services and now TWC has the audacity to over-bill me for service I do NOT have. My monthly rate is $138.57 and they are billing me $249.00 and cannot provide me the reason on how my bill manage to get that high. Speeding things up to the current date 08/02/16, no one ever showed on the 08/01/2016. I once again waited ALL-DAY for their contractor to come out to do the re-installation and he never came. And this morning when it comes time for me to clock on my Services were not working. I was late to work... and TWC does NOT care at all on how they been affect my life and my job. DON'T USE TWC. I'm only still with them because I work from home. As soon as I can switch providers I will be doing so.

Internet was off and on for a week and called about a new modem. Got the modem in a box that read "Time Warner Cable home phone." I called customer service and told them I needed a modem and not a home phone. The guy on customer service told me the modem was in the box and told me to open it. The box had a seal on it that said "Breaking this seal will confirm this is your purchase and you may be responsible for paying for it." Obviously since I didn't order a home phone I didn't want to open it but customer service assured me it was a modem in the box. I opened the box and yes there was a modem. My question here is why would a company send something in a box that doesn't belong in that box. Customer service told me they always do that. I guess whoever manages packaging is not too bright because it was very misleading.
I set the modem up and everything but it would not stay online so I set up an appointment for 2 days later from 3-4. When setting up the appointment, I told customer service I work until 4 but could get off at 3:30 and they continuously told me a technician would be at my house from 3-4. Again I told him I wouldn't be able to be home until around 4 and they made a special note in their file about that. On the day of my appointment at 3:30, they sent me a text saying the tech was on the way. I rushed home and got there at 3:42. When I arrived I did not see a tech there. 5 min after 4 I called customer service and asked them if he was coming back. Customer service told me no and I would have to reschedule.
I understand that I was not home when the tech got to my house, but why would he not stay until 4 just to make sure I didn't show up and then leave especially since that was when the appointment was scheduled until (3-4) and since there was a special note in my file that I wouldn't be home until 4. Called customer service back and had to reschedule. As a college student, I need Internet and while I know technology doesn't work sometimes, I tried to have it fix and now have to wait longer to get it back up and running. I've never really been happy with Time Warner Cable but this really put me in a bad situation especially since I had class work due.

ConsumerAffairs Research Team
The ConsumerAffairs Research Team believes everyone deserves to make smart decisions. We aim to provide readers with the most up-to-date information available about today's consumer products and services.
In 1989 when Time, Inc. and Warner Communications merged, the first seeds were planted for what would become one of the nation's largest cable television networks. Time Warner is headquartered in New York City.
Pay in store: Consumers who prefer to pay with cash can visit Time Warner retail locations.
Big on-demand catalog: More than 10,000 shows and movies are pre-loaded on the Time Warner on-demand service.
Mobile viewing: Customers can view programming on their smartphone or tablet.
Enjoy Internet access: With Time Warner, viewers get access to a network of more than 400,000 WiFi hotspot locations.
Bundled services: Time Warner also offers discounted Internet and phone service bundles.
Best for Television fans who watch a range of programs, households on a budget and businesses who provide entertainment to customers or staff members.
Compare Cable & Satellite TV Providers
Basic Information
Company Name:

Time Warner

Year Founded:

1990

Website:

http://www.timewarnercable.com/