Researchers say the pests are attracted to your dirty laundry
09/28/2017
|
ConsumerAffairs

By Christopher Maynard
Christopher Maynard is a New York-based writer and editor who ... Read Full Bio→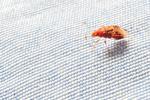 A recent University of Sheffield study finds that bed bugs are spreading to new areas around the world by attaching themselves to dirty laundry left out in sleeping areas.
Lead author Dr. William Hentley says that the finding may explain why bed bugs have undergone a resurgence in recent years, as consumers are likely picking up the pests when traveling and staying in hotels.
"There are a lot of good studies out there focused on trying to understand how bed bugs are attra...
More
Researchers say this misunderstanding can be devastating for hotels
06/13/2017
|
ConsumerAffairs

By Christopher Maynard
Christopher Maynard is a New York-based writer and editor who ... Read Full Bio→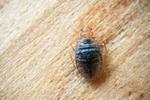 Whether you're traveling for work or just taking a vacation, one of the last things you want to see when you drop your bags in your hotel room is an infestation of bed bugs. But are those tiny insects really bed bugs at all?
In a recent survey, researchers from the University of Kentucky found that up to 60% of respondents would switch hotels if they found bed bugs in their room. But, ironically, the same survey found that only 35% of business travelers and 28% of leisur...
More
Sort By