Researchers say this misunderstanding can be devastating for hotels
06/13/2017
|
ConsumerAffairs

By Christopher Maynard
Christopher Maynard is a New York-based writer and editor who ... Read Full Bio→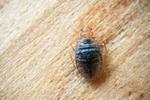 Whether you're traveling for work or just taking a vacation, one of the last things you want to see when you drop your bags in your hotel room is an infestation of bed bugs. But are those tiny insects really bed bugs at all?
In a recent survey, researchers from the University of Kentucky found that up to 60% of respondents would switch hotels if they found bed bugs in their room. But, ironically, the same survey found that only 35% of business travelers and 28% of leisur...
More
The tiny pests can lurk in hotel rooms and even grandma's guest room
11/22/2016
|
ConsumerAffairs

By Mark Huffman
Mark Huffman has been a consumer news reporter for ConsumerAffairs ... Read Full Bio→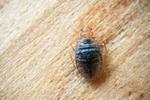 Thanksgiving is the busiest travel time of the year. According to AAA, more than 48 million Americans are going to travel at least 50 miles from home.
At the risk of intruding on the warm family feelings of the holiday, or increasing your paranoia, we nonetheless are passing on this warning from the National Pest Management Association (NPMA): Thanksgiving can increase bed bug risks.
That's because bed bugs tend to get around by attaching themselves to clothing or bedding...
More
Sort By