Consumer Complaints and Reviews

Please do not lose your time and money!! I just bought a Jaguar Pace 2.0 Diesel 2017, and 3 months later a whistle, coming from the engine started. I took the car to the agency and after several test, they told me they didn't know whats happening so they gave me again the car with the same whistle. After one weekend the check engine and diesel malfunction alarms start appearing so I took it again to the agency. After 3 weeks they told me that they need to change the engine completely!!! A new car! 3 month old! What did the people at work told me?: "We told you so!" Jaguar have a terrible engineering and mechanics but I never heard them!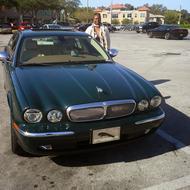 I own 2007 XJ Jaguar Vanden Plas Sedan, I have spent over 19k at Tampa Jaguar in service with constant attention to engine light being on and the last 3 to 4 times, I have brought it in for the same problem, and to date, the engine remains on and my spouse is taking it back this week. Service manager was aware I was tired of spending on it, and we spoke of me selling it to Tampa Jaguar since they have solely repaired it.
My spouse saw a Jeep Wrangler and began negotiations on it for trading the JAG, the Jeep was souped-up which would be odd enough for me, went to trade, arrived the Jeep no longer had the same lights, new pics on Carfax, and the manager of sales denied changes, then admitted to small lights. The problem I have is upon arriving, no one came outside to speak with me, my spouse spoke with manager told him I am outside, he totally remained inside and still refused to speak about how to get car sold, test drive Jeep, or even act as if I was a customer of Jaguar.
I have been coming there from 2012 to now, no other company ever touching the car, and we know the service team by first name. Yet, sales ignored my existence, refusing me the courtesy to honor my business, to honor the terms of the presenting Good Faith to sell the Jeep as it was originally shown, not taken down from where it was, or he could have come out, asking "what can we do to get your BUSINESS ".
I have made this complaint to someone whom called me for follow up to no avail. I have written this up and assigned case number, only for a case manager, Danny to ask me about calling to speak with General Manager, you would think 2 complaints later, General Manager for this from everyone else. Was it racially motivated? I am **, and I have seen no one present during there, or even in their showroom, and no it is not because of cost, my friends all drive top of the line and from Tampa area, I am not, but they all patronize other brands.
I wonder if it is due to the very haughty, negligent personality that one portrays to allow a customer to sweat for over an hour, while you are aware of their presence but ignoring them because you have spoken to their spouse over the phone, and what... you figure the ** woman does not deserve respect? It is my car, my sale, my deal, my spouse is aware of cars, and was helping me out. BTW, spouse is **, so that might add a racial overture to it, would he got ignored standing outside, when you expected him to trade his car today? My car was originally purchased in Jacksonville Go while I was in Germany, so transfer to Tampa few months later. Came bringing this car to this company and they have taken 19k of my money, offered to purchase it for trade, engine light still on, and I am not paying another dime.
I have been given every reason for the cause of this issue, I want the car traded or paid by this company as promised and I want Jaguar National to investigate the way these companies are really destroying their name, it stands for something, but if you have people who disrespect those who drive your brand, no matter their skin color, then you will be famous for Silver Bells, nothing more, whereas the image really should change to coincide with the sleek look of the Jag... it is a very sleek vehicle, and looks good with certain people. I am very disappointed that ownership of another has been destroyed by your local folk. Please do the right thing. Your Customer Service Case Management is horrible too, time for someone to get new people.

You couldn't make this up if you tried. My car has spent 150+ days in the shop on 20+ occasions. I purchased my vehicle from Alpine Jaguar, no known as Jaguar Ft Lauderdale. My story is fully documented. When I purchased my factory certified pre-owned F-Type less than two years ago, it broke down within 2 1/2 minutes of me leaving the store. That's right, 2 1/12 minutes later. Kellen, a very kind and understanding sales manager, was assisting me in getting the vehicle back to the store where I spent the next eight hours waiting for the technicians to repair my vehicle. As an aside, the service team at Alpine treated me with excellence and was exemplary.
Since then it has been in the shop in excess of 20+ (that's TWENTY PLUS) times for various repairs of which numerous were repetitive. One incident was so bad the engine punched through the hood (yes, you read that correctly). I am also still waiting on parts from early May of 2017 and it is now July. The car has spent over 150 days in the shop for repairs. That's more than 5 (FIVE) months out of less than two years I have owned the vehicle. How is this acceptable? And now, the vehicle is back in the shop AGAIN for over two weeks for a transmission issue and I still do not have it back. The team knows what is wrong, but the feedback I am getting is that they are waiting on corporate to give them a fix. This is not normal. Jaguar should be embarrassed to allow this malfeasance to continue to happen to one of its customers. It is evidentially clear that this is an absolutely defective vehicle.
Jaguar has sold me a vehicle that I can very rarely drive. Jaguar has sold me a vehicle that is AN OBVIOUS SAFETY concern. I purchased a Jaguar Factory Certified Pre-Owned vehicle, not a used junker. By any and all standards it is absolutely reasonable to expect that a factory certified vehicle will NOT be in the shop in excess of five months! I am really curious as to how a judge and/or jury would see my perspective? Additionally, and more importantly, federal law protects consumer rights against defective products; the Federal Magnuson-Moss Act affords me numerous protections and affords remedies that are clearly spelled out.
The product in question, the F-Type, persists to be defective, despite over 20 attempts to repair it and has been unavailable to me for over 150 days. I have tried to work out an amicable solution with Jaguar. Their answer; "we'll give you trade in value for your car and sell you a new one." Now they say it's at a discount, but I can get that same discount from most dealers in S Florida. What kind of solution is that?!? I was hoping I didn't need to get a lawyer. I thought Jaguar would work it out with me. Obviously they are not concerned about putting their customers in what is obviously a grossly defective vehicle. I now am down the path of seeking representation. I can only speak for my experiences, but 150+ days and 20+ times in the shop - you be the judge. If you were jaguar, would you allow one of your valued customers to drive such a safety risk?

New $90,000 plus Jaguar XJL. The car has been in the shop Four times for over a total of 20 days. All kind of electrical problems, most prevalent is with Bluetooth disconnecting or instrument panel blanking out completely. Jaguar has no idea how to fix the issues and refuses to replace the computers. They have asked us to wait for a major software update that in July. This is our fifth Jaguar XJ and by far the worse electronics of any of the over 25 cars I have owned.

BRAND NEW 2016 Jaguar XJL. After reading all the review, now I know I'm not alone in the dark. Been back in the service shop for 4 times, in just 2 mo. First with the Bluetooth/audio cutting on & off, they upgraded the software system. Problem still remained. Second, the dashboard will just turn off itself to completely black. Almost got into an accident while driving through the highway at night. I don't have time to type all the problem, the more I type the more pissed I am. Is 2107 already, JAGUAR put your act together.
How do I know I can trust these reviews about Jaguar?
850,588 reviews on ConsumerAffairs are verified.
We require contact information to ensure our reviewers are real.
We use intelligent software that helps us maintain the integrity of reviews.
Our moderators read all reviews to verify quality and helpfulness.
For more information about reviews on ConsumerAffairs.com please visit our FAQ.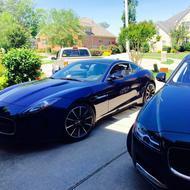 I purchased my car on the 2nd of May 2016 from Checkered Flag Jaguar of Virginia Beach, in Virginia Beach, Virginia. Within my first 21 days of ownership, my vehicle would not start, beginning on 23 May 2016 at approximately 7:45 pm after my shift at work. I could not get the vehicle to start, all in control features would not work, the Jaguar symbol and dash would light up; I called my salesman to advise me on what may be the failure issue. I also advised him I could not call for assistance nor would my car start from my control assist app as I attempted to step outside of the parking garage as he directed me to do in an attempt to see if this were a signal interference.
My car was towed from the garage to Checkered Flag by Quality Assist towing at which my spouse advised Jaguar Assist not to utilize this agency as he has record of their mal-performance in the past. Jaguar Assist did not take his advice into consideration. As my vehicle was being towed, with witness of 3 US base security police on the Naval installation, the person who was towing the vehicle began to "drag" the vehicle approximately 10 feet while there were no "skids" for the back tires. This caused bare and flat spots on the tires; which was video recorded by me when I requested the tires be replaced due to the ill-preparation and skills the towing company displayed in loading my vehicle.
Upon diagnostics of my vehicle, there were no reasons found for my car to not start. Subsequently, my vehicle did not start again with each attempt x 5 attempts while I was out shopping at Greenbrier mall in Chesapeake, Va. I called my service advisor with Jaguar Checkered Flag again to have my vehicle serviced again in an attempt to find the reasons for malfunction. This time upon diagnostics, I was told "the case was never closed due to Engineers at Jaguar who were building a software specifically for my VIN # in an attempt to make it start". Per the notes they reconfigured an existing BCM with built file software on 09 June 2017.
Once again, while out of town, the car started to intermittently not start again, with each attempt up to 3 attempts before the car would start. I noticed the car continued to not start intermittently then it began to shut off on its own. The entire drive shifter would be completely rescinded into its compartment, with all electrical options still on, (radio, dashboard, etc). I brought the car back to Checkered Flag, each correspondence my service advisor on 30 Aug 2016, once again there was no apparent reason for this malfunction, no codes, nothing could be causing the issues or concerns I have been experiencing. On 21 Dec 2016, I noticed a brake pedal switch that was appearing on my dashboard "brake fault". Noticed I again could not call for assist, brought the car back into Jaguar to have it diagnosed at which this time they replaced the brake pedal switch.
Recently, I have re-opened my case with Jaguar Consumer Relations on 13 February 2017 after even greater safety concerns that arose over the previous few days while I was transporting my son to and from Chesapeake Regional Hospital ER on two separate days, both on Thursday, 09 Feb 2017, and Saturday, 11 Feb 2017. I informed Jaguar Consumer Relations that my Jaguar XF was shutting off in an idle at a traffic light while the car was running as I was bringing my son home from an ER visit late that evening as I was in an attempt to make a right hand turn at a red light on Battlefield blvd, in Chesapeake, Virginia. I gave the time of discharge and approximation with hope that these approximate times would assist in the mechanic's attempt to find the time that these occurrences are happening.
I noticed the car would not proceed as I stepped on the gas, not realizing the car was completely off, due to the fact that the stereo system would currently be playing, dash and center console would be on during the shutdown experience. I had to restart the car in mid traffic twice for the car to start, put it back in drive to proceed. This occurred again the 11th Feb 2017 as I was again leaving the hospital with my son, this time approx around 4 pm. Days previous to this incident I experienced my entire dash console where the stereo is located completely going out to an entirely black screen while the car is at approx 55-65 mph on the highway and will come back on with the Jaguar symbol, and I would have to reconnect my bluetooth and phone. This has happened coming back from Langley AFB on 64 Eastbound, and near my neighborhood on Greenbrier and Kempsville Road, in Chesapeake, Va, same instance on both occasions.
I was not prepared to bring the vehicle in that week as my son was ill. This last visit once again to Jaguar Checkered Flag, I was told it was "only an update that was why the car was cutting off". This car has been having issues since I purchased the vehicle. If it were an update, this update just came out. This logically has no impact on the car's issues last May 2016. After this previous "update", as I was on my way to work, turning into the base, I was again attempting to proceed at turning right at a light on Effingham in Portsmouth, Virginia, at 6:20 am. The vehicle once again cut off while I attempted to accelerate and other vehicles had to go around me as I attempted to re-start the car. Once again, with no warning, radio and all other electrical components were still on. A vehicle almost rear-ended my vehicle as I could not accelerate.
I immediately contacted my service advisor at 6:28 am, then again at 07:37 am, informing My service advisor of the recent aforementioned issues. It was at that time that I spoke with Jaguar Consumer Relations on Thursday, 09 March, 2017 of these concerning safety issues. This Jaguar XF has become a safety risk, cutting off in traffic while the car is on, unreliable as the car will not start intermittently even when I am out of town, and has no traces as to why these instances are continuously occurring places a safety and unreliability issue to my family and myself. I have made multiple attempts at rectifying this situation that has become increasingly concerning, and each time Jaguar Corporate has taken no concern to the safety and concern to rectify this vehicle's mal-performance and accept a request for a trade out of this vehicle, with both request denied each time I have expressed concerns regarding this vehicle.
I told them that I hope this enlightens their team at Jaguar as to the circumstances that have evolved in the course of 10 months. I truly took my time prior to purchasing a Jaguar, approx 2 years to be exact. When I purchased this vehicle, it was not my expectation that my vehicle would be unreliable, unsafe, and inconsistent, not to mention the numerous visit and inconvenience it has caused me in the last 10 months. It was also not my expectation that Jaguar would not live up to its reputation. At this point, I would hope that their team reconsiders a trade out. As I mentioned, it is my hope that they reconsider the numerous safety concerns I have regarding this XF or any XFs Jaguar has developed.

Two weeks ago I drove into the service department of the Virginia Beach Jaguar/Land Rover dealership to make an appointment to get my Bluetooth and cell phone issues resolved. I'd been having issues with not getting my cell phone to connect whenever I was in the vehicle for the past 3 months and now, I just got tired of having this issue. I purchased the F-Pace on 6/10/2016 and I really love, love, love this vehicle. While I was there trying to schedule my appointment for them to trouble the Bluetooth, the service manager Michael??? took care of me and indicated that the computer has my vehicle listed for several recall.
I then scheduled the recall appointment for today 3/15/2017 at 9 AM for them to come pick it up at my home. I confirmed with the service manager if that time would be ok with them because I had to be at another place by 10 AM that same day. On 3/14/2017 I received two customer courtesy call from the same dealership to confirm my pick up and drop off of the loaner vehicle. One of those courtesy call came from Michael of course, who was more than enthusiastic to inform me that he also believe when the vehicle is dropped off in the morning by 9 AM the person dropping off the vehicle will try and troubleshoot some elements with the Bluetooth to see if they can figure out what is wrong with it from my home and possibly give me some pointers to aid in fixing at least that problem.
I got up early and got myself together awaiting the dealership to call and inform me that the vehicle was on the way to my house on 3/15/2017. I didn't get a call from them until 9:06 AM when a young lady called to tell me they had my loaner vehicle car ready to send up to me, but right now its at the dealership and wanted to know if I was home for them to deliver it.
Yes, I was extremely irritated by this bubbly and perky young lady's statement and told her that "the vehicle should have already been here and that I've been waiting for them to show up". I requested that she confirm with me what time should the vehicle have been delivered to me. She said "by 9 AM". I asked her to "please confirm what time was her clock actually showing". She repeated "9:06 AM". In my opinion, it was only 6 minutes past my appointment time, however since the vehicle wasn't at my point of destination as yet, that meant that it would take them at a minimum another 30-40 minutes to get to me. So this conversation immediately headed in the wrong direction.
Next thing I know Michael is on the phone with me profusely apologizing for the mix up. I simply wasn't content with that especially since I not only spoke with this same gentleman less than 24 hours ago, but I also received two confirmation emails stating the same time for appointment on 3/15/2017. My feeling was simply I couldn't trust what Michael was saying or the fact that I purchased such an expensive vehicle (in cash mind you... and I've being treated like a second class customer). That's just not right. How am I suppose to actually trust what the representatives from this establishment is saying if in fact I'm left these bad taste in my mouth.
Michael tried to say to me that "Ma'am we can deliver the vehicle anywhere you need us to deliver it". I told him that at 10 AM I had a prior appointment to deliver Meals on Wheels, so I'm all over the City of Chesapeake. Which would make it difficult to lock in a hard and fast address. I was extremely upset because clearly, while I hope this doesn't happen often, I don't feel that I was either treated with the respect and regard that should be provided to customers or that Michael wasn't as honest with me from the onset when I initially made the appointment and trying to get the vehicle to me on time. Whatever it was, at this point, I'm sadden by this experience. My recalls and my Bluetooth remain unrepaired. However I did continue with my appointments for the day.

I purchased a 2013 XF CPO on 11.1.16. Car has been back to dealer over 70 days!!! New rotors, new engine mounts, put on vibration analyzer, transmission faulty-fluid sent to Jaguar to be analyzed, nothing fixed, engine idling rough. Just got new engine, car still vibrating, transmission still shuddering at 47mph! 4 months of ownership, making payments on a car I can't drive! What do I have to do to get Jaguar to buy back this LEMON of a car!!! In 4 months I have put on less than 4k miles!

Jan 25, 2017 I purchased my 1st Jaguar. I had reservation only because what others had said and the reviews I had read. More things not positive from other owners. But I've watched the line-up for the last four years and I was very impressed. Once the F-Pace came out I was really sold because I wanted to get off the ground from my 2015 E400 Benz.
Well it would have to happen to me. The first day I take my car home the bluetooth is not functioning correctly. But Jaguar came to my home and tried a couple of things that didn't work but left me with another car and said all should be fixed by Monday. But I was still ok because I just didn't want to think this is what I have to look forward to for the next 6 years. By the next Monday with no fix in sight I spoke with the sales Manager at Bluff City and he said "Greg, this is not suppose to happen and I give you my word. Give us a couple more days and Jaguar and this Dealership will make it right." By Wednesday morning my F-Pace was ready and not only that Jaguar Service Manager Mr. ** have been in contact with me about the vehicle and Corporate has called and provided inconvenience gift for my time spent. Which they didn't have to. I just wanted to be able to show off my New Jag like I did with my 1st Benz.
So what am I saying, some things are really unforeseen, had we known it would have happened to us we would have gone in a different direction. This vehicle offers so much more than what I received with Mercedes as far as service plan, stolen vehicle protection for free. No one was trying to sale me any other products once I purchased the F-Pace. I'm still waiting to get my refund off my Benz since it was paid for early and I purchased the extended warranty, Tire and wheel, prepaid maintenance and MBrace. Almost 6K on top of the car. But I did love my Benz. Just wanted to try the new Jag Cars. Bluff City Jaguar see Derrick and Virgil and if you need service see Mr. **! I give them 100 in taking care of Jaguar/Land Rover family members.

Hi, I am the proud Owner of Jaguar XF. Though I have many high-end cars Jag had remained my favorite until now and I drive the vehicle and none of my driver drives this car as I reserve this for my self drive car. No doubt the car is amazing but just that will not help to own a Jaguar car and even the service matters a lot. I am glad that Tata has taken over sales and service of this premium segment but they are maintaining the service quality like the lower models itself (Tata vehicles) which I am not happy with.
I have been experiencing the very bad service from your dealers from my very first service of the vehicle. First of all you people don't have free pick up and drop services like other high-end cars but no issues but what matters is I would have taken prior appointment and taken the vehicle to drop but still I need to wait for more than half an hr which is not agreeable and when I inquired at reception instead she calling service adviser she also joined morning meeting and was left with no option but to wait for more than half an hr. Look I am a businessman and I can't afford to waste time.
Till date my vehicle has gone every time twice for same repair after service. Recently I had serviced my vehicle on 8th Nov 2016 which was run around 14,511 Kms and I remembered the adviser telling me in earlier service that the brake pads should be replaced. Based on that I insisted that brake pads be changed but the adviser told it will run another 2000 kms and told "whenever you are going on long trips you come we will check. If it's worn out we will replace."
But to my shock 500 kms later I. e, on reaching 14,950 kms (07.01.2017) I got a message saying the brake pads needs to be replaced. Luckily I didn't have to replace the sensors but I had to drop the vehicle again back to service center which is waste of my time again. And after doing this I had another shock waited. My driver when washing the car saw that one nut (which we require separate bit to open wheel for security) was missing and I had to call up service center to check on the same. They checked and replied saying "sir we had tightened the wheel nuts properly and we have checked it twice even after road test." The thing is either your people should open or mine but at my place my drivers don't even know where the bit is and nobody touches my car apart from washing so where did the nut go and how did it fall if they had tightened properly?
But however it may be I am at loss. Again I need to spend around 10 to 15 k and purchase the nuts which is waste of money. I was very happy with the car and planning to buy a Vogue but seeing the service I am planning to drop the plan and planning to go for Merc. Because of all this experience I am very disappointed and don't recommend this brand to any of my people. Look into my issue, wrt to the nuts if anything can be done to it. I would like to share my experience online to all other people as well but doing so your reputation will be spoilt which I don't want to do it anyway. With regards to the above I had even mailed the details to Jaguar but till date no response and got some acknowledgement kind but you can't call that as one.

I bought my 2016 Jaguar XJ in March of 2016. To date, it has been in the shop longer than it has been on the road (over four months). The wire harness was damaged by rodents, not surprising when I learned the wiring insulation is made of soy. A few minutes on the internet reveals that many other owners are having the same problem. The new wire harness has been on backorder for almost four months. How is that possible? A current model year vehicle has a part as common as a wire harness that is not available for over four months?
Jaguar Motors refuses to replace the vehicle under lemon law, as they claim the damage was caused by outside factors (the rodents, but no concession for the part being made of soy maybe next they'll make wiring insulation from bacon). They have also refused to make any concession of any kind. To date, they even refuse to apologize for the part not being available (anything remotely close to an apology is only patronizing... "I'm sorry YOU are frustrated," "I'm sorry YOU are not happy," as if my frustration is self-generated and they have no responsibility).
At the two-month mark, they sent what they claimed was the replacement part, but only demonstrated their incompetence as the wire harness they sent was the European version for my US vehicle. After Jaguar Motors argued with my dealership for over a week about whether it was the right part, they finally admitted to their failure and agreed to send a new part. Two months have passed since. On several occasions, they told me the part was scheduled to arrive. "It will be there Friday"... nope... "It will be there next Tuesday"... nope. This week, when I was told for the third time the part was scheduled to arrive and it didn't, I asked Jaguar Motors to provide a tracking number. When they couldn't produce one, they finally admitted the part is still being "tested" in England. Why have they boldface lied on three occasions about where they part was. "Sir, we don't have that answer, we can only tell you where the part is now."
Throughout the entire process, the Jaguar customer service department has demonstrated only one goal... resign me to my fate. There has been no effort of any kind at any point to attempt to resolve the situation faster or to make any concession of any kind. (Of course they still expect that I make my payment in full). Even requesting to speak to a supervisor in the customer service department requires an act of congress. It is their policy that you can never be connected directly to a supervisor. The supervisor reviews your case and then decides whether they feel your case is worthy of a supervisor's time.
This is the level of service I might expect if I bought a lesser vehicle but this is Jaguar XJ. This is the flagship vehicle of the brand. Should a current model year vehicle ever have to sit for four months waiting for a part? Should a vehicle have accessible parts made from food products that attract animals? Should a car brand of this stature be so blatantly apathetic to customer concerns? My hope is that many will see this review and give it strong consideration before making a purchasing decision.

I have been without my 2011 Jaguar for almost 3 weeks because it overheated and has severe engine damage. Jaguar of Honolulu is saying that it will cost me over 48K for repairs. I have had multiple issues with my car since purchasing it in Jan 2014. I've had bluetooth connection issues, fuel gauge reading empty after a fill up of gas, engine idle problems, mostly after backing into my garage but also sometime while parked with the engine running, trunk not closing, unable to lock my car, and last but not least the engine overheated and they want me to pay 48K.
I brought my car in while it was still under warranty because of the engine idle problem. It was embarrassing to have people ask me why was my car rocking back and forth like a boat. Every time I brought it in, the service department claimed that they could not reproduce the problem but it happened to me on a daily basis. They could not find anything wrong while my car was under warranty but now that it is not, they want to find everything wrong. I feel like they know that there is a engine issue and a overheating issue with their cars. They need to just come clean because this will and should destroy their reputation if they continue to deny that there is a problem.

My 2009 XJ Portfolio with less than 20,000 miles that stays parked in my garage, has never been thru a car wash, had the back windshield come unglued. A car that well cared for should never have that occur. At a cost of $1000, I had to pay to have it done. Certainly makes me rethink purchasing another one. I thank the dealership for at least repairing it.

Four weeks ago I purchased a XF. So far I have not received any call from anyone at the dealership or from Jaguar USA to ask about my experience with the purchase transaction or any concerns with the vehicle. And I do have some questions and relevant feedback. Last week, my daughter purchased a Hyundai Tucson and she has already received calls both from the dealership and Hyundai USA asking for her feedback and if there was anything they could do to enhance her experience. Amazing!! Jaguar has to go a long ways before it can hold a candle to the Japanese and Korean counterparts.

We the Jaguar lovers are very disappointed with the removal of the signature Jaguar emblems from the hoods of the vehicles. Please put it back. Thanks, Jaguar Lovers.

When I read all the terrible reviews I actually wondered what percent of total Jags sold this represents! I had a 97 XK, a 2010 XK, a 2014 F Type, and 2015 XF, and now a 2016 F Type. I have literally had zero problems... ever! I've owned other exotic brands, including one very expensive one that had to be lemon lawed! The Jags have been refined, problemless, and totally fun to own and drive. The dealers have been wonderful and supportive. WOW!!! A completely different experience from some of these other stories! I love the Jaguars!

I have owned a 2011 Jaguar XF S/C with 25,000 miles for the past 4 1/2 years and have been very pleased with the purchase. I bought the car from a dealer about 60 miles from where I live. This has been the most satisfying car I have ever owned, and I have owned quite a few high-end sedans. The car is beautiful, fast, quite and safe. I look forward to seeing it and driving it any change I get. It is a perfect size, fast and RELIABLE.
The only service or reliability issue was an initial "check engine" light, I was told that I didn't tighten the fuel cap well enough TWICE by the assessing dealer. On the third episode, after being sick of taking it to the dealer, I call Jaguar and they towed it to Portland, Oregon dealer where the problem was found to be a vapor leak near the fuel tank and was fixed. It has stayed fixed. The yearly service has been the only other trips to the dealer, and have been uneventful. Note that all service was free for 5 years with 2011 vehicles. The battery died at 2 years, and I replaced it on my own, and the soft performance tires only lasted about 18,000 miles as expected. Would I buy it again? IN A HEARTBEAT!

Leased a new 2016 XF using the "pull-ahead" coupon miles to me covering up to 3 payments on my old lease. Chase continued to debit my account for BOTH the old and new leases and also told me I owed 1800$ for the failed lease payments. Spent HOURS (no joke) with Chase. Nobody knew of Jag's incentive and Dealer finally got me a direct #.
Two MONTHS later, no reimbursement for duplicate (and illegal!) payments drawn from my account. Had I been this late my car would be on a flatbed and my credit ruined. Everyone at Chase agrees I SHOULD be reimbursed but nobody can tell me WHEN. AARRGGGHHH! I have invested at least 20 hours of time to get my money back from companies which purport to be the hallmarks of luxury. And when I call the Jaguar customer satisfaction hotline I always get the same 3 prompts leading to "Leave a message and we will call you back immediately," HA! It's been 3 calls and 2 days and NOBODY has called back. What a ** losing pair of companies. Third Jag but NEVER again. Spread the word. Their customer service SUCKS!!!

I have been fairly satisfied with my 2011 Jaguar XJL. I bought the car in Dallas and had it serviced for the first half of its warranty life in Tulsa, Oklahoma. Moved to Austin and then had to have it serviced by the only dealer here, Jaguar of Austin. Just the normal services because there have been few problems with the car once the infamous roof popping issue was fixed. I noticed at first that I never got a loaner at this dealership. Usually a Nissan from Enterprise. Then they somehow credited my 30k service to some fellow in St. Louis and used my 45k service instead. Took me hours on the phone with Jaguar's corporate to resolve it and they never figured it out until I did. Called in March about the extended warranty. The conditions were not really explained to me but I was told there was no hurry. I had an appointment for my last service a month before my warranty expired. My car currently has a bit over 35k on it. Not a high mileage vehicle.
I get a call from my service advisor asking to postpone my service appointment. Until the day before my warranty expires. On the way into the appointment I get a call from the service advisor, which was odd, informing me they have no loaners. I stated the obvious which was that I had made this appointment long in advance but that I had never gotten a loaner at this dealership. Arrive from my appointment and had already decided to test drive a new F-PACE or Rover and trade my car in. I was called while on the test drive and told my service was no longer covered and that it was over $1000. I authorized the service and cancelled the test drive. On the way home I called Jaguar Corporate and they were good about making sure it was covered. This dealership did not lift a finger to help.
That same day I talked once again to the finance person about my extended warranty. She had my file from March on her desk. She said she would now call and try and get me an exception to get the extended warranty (which after a call or two I find is priced $2000 more for less warranty than other dealers). I never hear from her. I have called a couple times and never get her or received a callback so I call the dealership where I purchased the car and had a very helpful young man named Jason. Jason gets back to me in 2 days and tells me my extended warranty request was turned down. I called Jaguar Corporate and am waiting for their response.
The point of this little story is that the dealerships may be individually owned but they are representatives of the Jaguar corporation. A good product is only as good as the dealership. I would imagine that if I had purchased in Austin I might have gotten better service. Maybe not. I plan to lodge a formal complaint against this dealership for all irregularities and the fact that it appears they have cost me the protection of an extended warranty. My last Jaguar. At least as long as I am in the Austin area and have to deal with Jaguar of Austin.

My Jag XF has been garaged kept for the 5 years I've had the car. So you can imagine how shocked I was when the headliner in the car completely came down.
As asked Jaguar and Alpine Jaguar my local dealer to provide assistance for this situation and they declined to stand by their product. At this point I have concluded Jaguar is not a brand worthy of luxury status. I will look to another brand to provide me a luxury vehicle choice.

So Jaguar USA thinks a seat can wear out under normal circumstances in 2 years and 12,000 miles. Yes, between them and the stealership at Jaguar Palm Beach they'll have you believe that an $80,000 car should self-destruct before the warranty expires. Then again, what good is a warranty they won't honor?

I purchased my used 2011 Jaguar with 38,000 miles on it. Beautiful and sleek, she turns heads everywhere she goes. In our 8 short months together I've replaced the entire center display, all of the speakers, roof curtain motors, parking sensors, and last week, it overheated and died on the Pennsylvania turnpike... at 43,000 miles. Imagine the mortification of standing in full military attire next to a smoking vehicle. The factory warranty died in October... but went to 50,000 miles. This is inexcusable. Please if you are reading this DO NOT BUY THIS BRAND.
I contacted Jaguar USA... They offered 60% of the 44,000$ estimate. So I either have to pay over 13k for the engine to fix a car I'm 35k in debt to own; or use my extended warranty company (5k)... which is going to total my car altogether! God only knows the loss I'm going to eat when the final value is computed. The dealership itself (Mainline Jag, outside of Philadelphia) has been awesome-but they don't work for free! The entire staff is accommodating and obviously sorry for my loss - but why am I paying for this defect Jaguar USA!? I just want my baby to run like normal cars do!!!

From the very first day I brought the car home we had problems with our Jaguar XF. It left my wife stranded on the freeway multiple times when it simply shut down and refused to go. This is a common problem. The car was eventually re-wired from bumper to bumper. It has had brakes replaced three times in 65k miles. Not one sensor told us the brakes were low, and they couldn't figure that out either. Now the dash has bubbled up and the leather is separating after 65k miles. It has been garage kept since day one, and it is probably happening from being removed for all of the warranty work. Jag will not cover it.

Problem 1: I purchased my 2011 Jag when it was about 1 1/2 years old with about 27,000 miles on it. It was supposed to be what Jaguar calls a certified vehicle which means brakes and all necessary parts were changed however at 11,000 miles the brakes were rubbing and making a lot of dust so I bought it in. They told me I needed new brakes. Had them changed with my oil change. Now 15,000 miles later again with my oil change they are saying I have to pay another 1200.00 for front and back brakes. This would mean that in less than 50,000 miles the brakes have been changed 3 times. I have been driving since I was 19. My last car lasted 10 years and I didn't have to change the brakes 3 times... Guess I should have stuck with the less expensive cars.
Problem 2: During this same visit my front driver side light was supposed to be fixed and my battery replaced because the car just cut off while running and the lights would come on but it would not start. When I picked up my car while up the street at the gas station I noticed there was a stain on my bumper which could not be washed off and the front light wasn't working. When I bought the car back they kept it for almost 2 weeks and side the light wasn't working because the wires were fried. My question to the service manager was before I was charged for a light bulb and sent away the mechanic didn't notice that or even that the light still wasn't working? Needless to say they expect me to put out more money to fix something that was supposed to be fixed.
These problems does not include the 2 other times the car was really broke and had to be put in the shop. Yesterday when I filed the complaint with the corporate office the man I spoke with told me it would be referred to a research team and that no one will follow up with me. That says to me it will just be tossed to the side and that they really Don't care about the customer or your experience once the car is sold. I truly hate Jag. It looks great but the actual product and service sucks so I am planning to get rid of it and I will never buy anything even slightly related to this brand or its parent company again.

I have a 2012 Jaguar XF: Cost me $2,550.00 repairs for premature injector failure on bank 2, cylinder 2, 4, 6, 8. This is a Jaguar design or parts issue. After writing a letter to Jaguar getting them to call me and they are "checking into it". I actually work in the automotive manufacturing industry and wouldn't take any of the general lame excuses... Today my wife's Jaguar 2012 XF just been diagnosed with the same failure. After this is over I will be at the BMW dealer... These jags look great... but beware these don't hold up without very expensive repairs.

I have a 2013 Jaguar Premium Edition. I leased it brand-new from Heritage Jaguar. The car has 3700 miles on it. My brake pads' low warning light came on at 3600 miles. I took it to Jaguar of Freeport and they claimed my driving was the cause of my brake pads needing to be changed. That is the most ridiculous thing I have ever heard. They refused to change the pads which were barely worn. The sensors are placed very close to the pads. This will definitely be my last Jaguar. My lease ends in September of 2016, so I'll have to put up with it until then.

I read all of the complaints and thought wow they are so much different than my experience. I have a 2003 S type and am just now 12 years later replacing the battery. I am having trouble with the air conditioning but they think it's just worn out O-rings that let the coolant leak. I have had brakes replaced and new tires and tune ups but nothing major. I have been very happy with my car..

We bought a 2014 XF Jaguar, it has about 10,000 miles. Well my wife was driving the car and all of a sudden the steering wheel froze and the car shut down. The red flashing light was blinking on Drive. My wife was in the middle of the highway and the cars behind her were beeping at her. She then applied brake and shifted knob to park and tried to restart it and it did. My wife said it was embarrassing in a new 2014 jag. We took to dealership. They couldn't duplicate it, all they did was reset the computer. 4 days later it did the same thing, the car power turn off as she was driving. She is scared for her safety and my kids and others behind her.
I called dealership and they're going to pick up car and lend me a loaner. I was looking at this website and I noticed someone had the same problem which, her name is Colleen of Santa ana, CA. I've bought a new 2003 Navi, 2007 Benz, 2010 Camaro and never had this type of problem. This malfunction on this 2014 XF is a safety issue and not even a used car in a car lot would do this.

I Just bought a 2011 XJL which still had some remaining warranty but I also got extended warranty as well. Same week the car went in to the shop, engine vibrations, weird idling, seems it's going to shut off when I'm in reverse, XM radio was cutting out, speaker was cracked. I took it into the dealership at Newport Beach Jaguar, a few days after I bought it because the massage on driver side was making a loud noise. They replaced it and I told them about the cracked speaker but they couldn't hear it and I also complained about a rough idling with vibration and a check engine light came on. Well they, God knows what they did but supposedly they fixed it.
I picked up my car and drove it home and two days later the same problem came back check engine light and the vibration. I drove it back to Newport Beach and left it with them for 12 days. They said they changed the spark plugs as they noticed there was some leak from a compressed washer that sits around the spark plug. I said ok whatever just give me my car back already I miss it. Everything seemed normal until I took and I drove it for max 2 weeks and back again. Now a different dealership got involved and they worked on the fuel injectors saying that they looked bad, changed 4 supposedly and car picked up again. Seemed fine then
The idling issue pops up again. I take it in and asked a Jaguar lead mechanic to take in on a ride with me. He did and noticed a slight hesitation and vibration but said close to normal but let's keep it overnight and see. They did and when turned it on next day the engine light came on and the noticed what I was talking about. It's been at the dealership now for 15 days testing and bringing a field service engineer and towards a few days ago I'm starting to get hints that there is a possible engine replacement. I'm out of words after I heard that and I'm not sure how to go about this right now. I've made 2 payments on the car and the dealership had the car more than me. I'm beyond frustrated as this was my next car on the list to get and I got it and so far I have regretted the day that I made that decision.

I am a loyal Jaguar driver, however I am now having my concerns and doubts. I had gone from the XK8 to the XJL, and never thought it would be an issue. I had the car in several times for various problems from car shaking in reverse when you turn the wheel, the moon roof not closing, the trunk not closing, the navigation replaced, now my TRANSMISSION IS BEING REPLACED… I have under 40,000 miles on my car, mostly highway driving. I am a very careful driver, my car looks brand new other than all the issues listed above. I FEEL I HAVE A LEMON? I have not even listed all of the issues, because the people in the service department are very kind and doing the best they can. What are my rights? I think they should give me a new car. HELP.
Company Name:

Jaguar

Website:

http://www.jaguarusa.com/index.html