Consumer Complaints and Reviews

My 2010 Journey now has about 135,000 miles, most of it highway miles. I really don't have any complaints. It is a smooth ride and I just did a complete brake job at 132,000 miles, the first I've had to do. I live in northern Ohio with some pretty cold winters and I religiously change the oil every 3,000 miles at the local Chrysler/Dodge dealership and likewise have the tires rotated at each oil change. When I bought this vehicle new in 2010, I purchased a lifetime warranty from Chrysler with a $100 deductible. I happily haven't had to use the lifetime warranty but it's there if I need to. I guess that I'm one of the lucky ones to have a dependable vehicle...

I inherited a 2013 Dodge Journey in 2016 from my father's estate. The car had approx. 55,000 miles on it. Car ran great, had no issues initially. Was pleased with the bluetooth feature both for our phones and for our iPod. This feature suddenly stopped working. Took it in to the Dodge dealer here. Entire bluetooth module broken, non-functional. $600+ to replace. We have installed a system that alerts us to battery issues and other problems on an ongoing basis. Nearly every day it signals that there is a low battery issue. Brand new battery. We have had to jump the car once after not having started it for two days. What we finally noticed is that the CD player CONSTANTLY tries to eject a non-existent disc. The only remedy to this is to pull the fuse for the entire sound system. Of course, the car is now just out of warranty (just when the issues began).
We have also had issues with the cruise control not turning on, or turning off randomly while driving. The car has a 4-cylinder engine (not of my choice), and I fear that the thing is going to lock up or explode when getting on the interstate, as it has to rev up to as much as 6200 rpm before reaching a safe merging speed. We have also noticed that it doesn't like to downshift, and will run at high rpm long after it should have downshifted. I would not own this car were it not an inheritance. Never have liked Chrysler/Dodge products, and now I'm just reaffirmed as to why.

I have a 2012 Dodge Journey that has started to break down. I have had little things pop up at first but now I am seeing major issues. I bought it brand new, I have 180,000 kilometers (100,000 miles) on it now. Being only 5 yrs old things are breaking down. I have had an issue with rear tire alignment. They tell me there is no way to adjust the rear end to fix tire wear. My Uconnect has gone dead, no radio, or display and lights flashing. The radio was acting up prior to going dead, no sound but the display was working. I cannot change the setting for heat except to put it on defrost. After the second year I had to have a vent motor replaced, would only blow hot air out of the passengers side. The power windows every now and then will go up halfway then go back down. My engine light just came on and was flashing. Book says it may be serious. Very disappointed with the durability of this vehicle. Would not recommend this vehicle.

I bought the car new and while driving from Florida to Charlotte when I would brake the vehicle shook so bad in the front it felt like a used car that needed rotors and brakes. This vehicle is made cheap. It is a piece of crap and will never purchase another Dodge or Jeep ever. The tires get messed up because it always need an alignment. I should have stood with my Chevy.

Don't have enough space for everything. Bought car new. Started hearing water when I shut doors. Water just poured out when shutting doors. Took to dealership and they left doors open and said there were little holes that would get stopped up with debris. I'm 68 years old and never heard of this. Problem continued and got worse with dome lights staying on (couldn't turn off). Had to unplug battery to reset according to some reviews I found on computer. One time after getting car, it locked on me with keys in car and me not locking. Dealership said this couldn't have happened. Well it did. Had to go buy a valet key to unlock. Radio just decides to not come on for some reason.
Replaced brakes, brand new battery in Sept. Now it's in garage again and they tell me battery is dead. They have had it a week and still trying to fix it. I have been lax in taking it in every time radio would go off and lights come on and wouldn't go off but I just got tired in telling them the problems and just dealt with it. When it wouldn't start last week, I had to have it towed. I was actually holding key in my hand when I tried to start it and it said key not detected. Of course it is not warranty. I am like many of you. This is not my first Dodge and I have always liked them but this 2012 Dodge Journey is a lemon. We all need to stand up for ourselves. Too many of us.
How do I know I can trust these reviews about Dodge?
763,773 reviews on ConsumerAffairs are verified.
We require contact information to ensure our reviewers are real.
We use intelligent software that helps us maintain the integrity of reviews.
Our moderators read all reviews to verify quality and helpfulness.
For more information about reviews on ConsumerAffairs.com please visit our FAQ.

I purchased my 2009 Dodge Journey in 2014 with 88,000 miles on it. I have had problems after problems. I have had to change my brakes and rotors 3-4 times a year. My car randomly stops while driving. It will randomly not start. Sometimes, putting the car in neutral and then back in park with get it to start but not always. Windows will randomly not work. Took it in to a mechanic who stated it appears to have an electrical problem and the wires would spark when they tried to start it. Too many problems to list! I will never buy another Dodge again!

This vehicle would start and run ok for so many days, and then out of the clear blue sky you drive it somewhere and turn it off and then get back into the vehicle and try starting it for it does not want to start or crank over. I changed the battery for a new one, replaced the alternator with a new one and it ran good for awhile and just yesterday going to a friend's house for dinner we had to stop for gas. When I filled the tank up, got back into the driver's seat, inserted the key and tried to start it and again it would not turn over, for all the electrical components works but it just would not crank over. Got a jump from a guy with an old Chevy PU and after a few minutes it started. I believe either one The moon was in Gemini again when this takes place or the Gremlins have been living in the engine without us knowing about it and living rent free.
This Dodge 2009 Journey is the worst POS car I ever owned and going to ** can it very soon and use it for target practice or something! Dodge makes Cheap Charlie Vehicles that will nickel and dime you to death no matter you buy a new or used one, so other words do not buy anything with the word Dodge on it or you be Damned the rest of your life and tell people the Devil made you buy it!!!

I bought a 2016 Dodge Journey with a 4cy in it back in February. Within a few days I noticed a jerking in the car like something was wrong with the car. I took it to the dealership several times told it was normal for the 4cy. So I traded it in May for the 2016 Dodge Journey with a v6. The first week was good. Shortly after I started noticing it acting like it was going to shut off and the brakes did feel right with a small shake.
Got a recall notice in the mail shortly after noticing this. So I took it to the dealership. My car was the first one they repaired. In doing so they had to change the oil pump twice cause the first one was messed up too. Then it was leaking transmission fluid in two places so they had to fix that. Then when I went to pick it up it jerk hard and I mean hard as soon as you put it in gear. I told them it was not fixed. I wasn't taking it. When the tech went to check the check engine light came on right away. They changed the valve body on the transmission. But as for the shake and brakes they said they could not duplicate. When I left the shake was worse than before. And when the car warmed up it started jerking but it doesn't do it all the time.
I have since took it back over and over. I finally get a tech that feeling the car jerk and he tell the advisor he felt it but it wasn't bad yet. He asked him what they should do. The guy shrugged his shoulders. They balanced the tires throwing the front end off which they had to do a front end alignment. That was on a Saturday. They told me to call the manager Monday. So on Monday I called the manager. He told me he heard I had come back but he had not got the details on what happen. I tell him the tech felt the jerk. He then stops me and says "I talked to him. He said he was scared for his life" and I needed to go get a second option somewhere else.
So I had to start over and have been told they can't duplicate anything. They balanced the tires and did a road hazard balance thing and changed a back tire. The car still shakes, vibrates when you brake, jerks on and off now at times as soon as it is put into gear. If on a hill it will roll back. It loses power and suddenly gains power. There is an egg smell that comes from the tail pipe. Then the other day the radio turns up three times by itself. Within a couple minutes it went from 17 to 18 to 19 then starts going up to 30+ before I grabbed the volume button and turned it down. The lights blink. They have done that from day one. It make random noise while driving. The car now has just under 13000 miles. At least a few thousand has come from it being in the shop. It has been in the shop for at least 1/2 the time I have owned it.
I have sent through the arbitration process and was told there had not been enough attempts to fix the problem for it to be considered under the lemon law. I know it has been in the shop 20+ times. At one point when I was working with Chrysler to try and get it fixed they wanted them to hook a computer to it for a whole day while I drove. The two dealership I have been dealing with don't have them so they say and the one they asked me to go over to tried to tell me I would have to pay $500 to leave with it that someone from there had to be with me because their last one was stolen. I asked them "so one of you is supposed to ride around with me all day". He told me he was not sure that he had to talk to the manager and call me back. Never heard anything back from them and couldn't get them on the phone again. So that's when I started the arbitration.
I took it back to the shop today. Was told the tires needed to be rebalanced and I would have to pay $40 and probably buy new tires to see if that fixed the shake in the front end. And that they couldn't duplicate the other issues. I asked if they could schedule a day for one of them to ride my daily route from home to work and was told that would take too long and they couldn't do that. So I am going to get all my info together. Statements from people that don't work with the dealership that has felt and experienced these issues knowing and unknowing of the issues I am having and complaints I have seen on here of problems like mine and look for a lawyer.
They should not be allowed to continue to take peoples money and sell lemons like this. As for right now I'm stuck paying just under $600 a month for like 5 years for a car that ain't worth the $6000 I have already paid on it. And I am not paying for one but basically two because I trade the 4cy for the v6. Thinking it was a power issue. Oh and in all the paperwork from the dealership they say it can't be duplicated and one even said they think I just don't want the car. Haha. I work. Am the only one in my family working and have had to miss so much time dealing with this that my job was put on the line. If I keep missing time for this crap I could lose my job. If I didn't want the car I would get rid of it. I would be fight. I want them to make it right and if they can't figure it out because the computer ain't telling them what is wrong then trade it or give me my money back. Make it right.

I bought a 2013 Dodge Journey 04/21/2016. It was used, only about 75,000KM on it. It has been the car from HELL. First off they told me the car had all season tires, when it had winter tires. Never thought after buying a car I would have to buy tires right away after purchasing a car because of their lies. I have had so many issues with the car to the point where I don't feel safe driving it. I recently took my car in because I had so many issues with it. My Bluetooth stopped working, my USB port would cut on and off, my driver window lags, my plate light was turning on and off, my back right tire was low, and the biggest of them all my car wouldn't turn off.
I spoke to the General Manager and they then told me to bring in my car. I took my car in 01/05/2017 at 7:30 am and went to work. They called and advised me I could pick it up by 5:00 pm, so I did. I drove out of the dealership and went home, only to find my car still wouldn't turn off. I drove directly back to the dealership and they had to keep my car. They had no clue what was causing the issue so they called tech support. They finally called me on 01/10/2017 to advise me they found the issue and the car is repaired. THIS CAR IS A LEMON! I never thought I would ever buy a car after my accident and to buy such junk really disturbs me. I have had repairs and checks on the car almost monthly since purchase. PLEASE DO NOT WASTE YOUR TIME AND GET THIS CAR. Get something reliable and something that will not leave you stuck or eventually dead.

2012 Dodge Journey: Thermostats went out at roughly 34k miles. Brakes toast at roughly 42k miles. Now motor/transmission mounts are 'shot' at 60k miles. Dealer tells me it's a non-covered item under the powertrain warranty and will be $1,700 to repair. Nothing on this car is built to last. This is a 5 year max vehicle.

The Braking system on my 2010 Dodge Journey are horrible! My brakes/rotors have been replaced 5 times within these 6 years. Also my ignition (module switch has been replaced 3 times due to system failure)! I have only 42,000 miles on this SUV that I purchased brand new in 2009. Chrysler hears the cries from us consumers, but...we need the voice of legal council to get Chrysler to do the right thing! Why should we as consumers have to wait and hear on the worldwide news that someone has lost their life because of Chrysler's faulty braking system!!! A concern consumer of a 2010 Dodge Journey.

I will never buy a Dodge Journey again. We have 2012. Have had nothing but bad luck. Every 6 months we have to replace the brakes. It's not right the lifetime warranty on these vehicles which cost us like 1500.00 is a joke. Wish I would have save my money. WOULD NOT RECOMMEND THIS VEHICLE AT ALL.

Owned 2012 Dodge Journey with 57,000 km in 2016, through motor city Chrysler. Initially multiple visits (5 or 6) to the dealer re engine light alert, replacing multiple parts which ultimately "fixed" the alert. 2016 with 57,000 km interior lights would stay on long periods not allowing me to shut them off. A/C stopped working, diagnostics did not reveal anything wrong. Days later 2016, on long distance trip, interior lights would not shut off, battery light came on, abs alerted making horrific noise for maybe 30 seconds.
On arrival at my destination, mechanics at a garage replaced the alternator. Initially for one day, things seemed ok. Then again, interior lights would come on & off inadvertently. Chrysler dealer said it was probably an electrical problem which would be difficult to find if at all. I decided to trade my vehicle as at 70 years, traveling distances on the highway, I did not feel safe. I noticed online, others were complaining of the same issues. Thought you should know, I bought a Honda.

I purchased a 2010 Dodge Journey. Thinking hey my first SUV, has to be better than the Ford Focus or the Jetta that I owned, both had issues with (of course I got rid of the Jetta before the recalls, but had a ton of issues with that car). So first starts out, thinking great, the AC still works on the Journey. The Focus I made it to 30,000 and the AC went out so the Dodge is looking good. Well this I was wrong. I kept having to change the pads and only on the front driver's side so no biggie. Well then, the rotor had to be replaced and now there is a clicking sound under the hood, and then the driver's side brakes make a clicking sound and they don't stop, plus I have the gas cap light on, and the car smells of fuel when it is running a long time. Not sure what that is about, but I had to replace the battery, and yes it is in a bad location. And my horn goes off randomly in the middle of the night (in my garage) so I know it isn't someone trying to break into my car.
I just recently had an issue where while driving and stopping it makes a funny sound and after braking going to go it doesn't want to go. So I assume it is an issue with the transmission. Lovely, and I financed my vehicle, went to trade it in and they only want to give me $3,000. Nice. Way to go DODGE! My first and last Dodge. And I work for a branch of the government, and know that they were looking into buying new vehicles to replenish their fleet, and I will voice my issues on Dodge very loudly.

I purchased my 2014 Dodge Journey July 20th 2016 from dodge in Poughkeepsie New York with 71,000.00 on it. Two days after purchase the ac stopped working brakes and rotors were rusted and grinding, the car was riding rough, dealer checked it out tried telling me ac was fine it's just hot out and car couldn't handle it, and as for a rough ride it had winter tires so it's going to be like that. I wasn't having That considering my dad's a mechanic and knows, I made them go for a ride In it and they still wouldn't admit I'm right so they put it on a lift to show my husband everything was fine. Nope I was right the tires wore from the inside out and I made them put new tires on it.
Second time car was there was for a clunk noise coming from passenger side when I hit a bump and tranny wasn't shifting the way it should and has a bad bang and would shift when it wanted to. Took it back they told me the tranny was fine but the as for the clunk on passenger side it needed a certain lube to quiet it Down, took the car home that day - car still wasn't shifting right took it back they said it's fine they drove it two hours away, I wasn't having that I said that unacceptable so the service guy said he would have the service manager call me later as to what to do. The same guy calls me back says, "I wanna apologize. You were right. We did feel the car what you were explaining so we found that the clutches aren't any good there burned so we're going to replace them."
Ok got the car back a few days later, still acting up again, took it back, and called fca consumers to make a complaint and they don't do anything but call dodge and ask what repairs were done and then tell me. So because of that the manager calls me with an extreme attitude and tell me to come get my car it's fine and it shouldn't even be there it's fine. Ok I go and get it and he had an attitude and wouldn't even talk to us so we left third time now.
Driving home car is still acting up, I called consumers again and they said basically they don't do anything but make sure dodge fixes the issues that's all complete waste of time. So now I called attorney general's office to make a complaint about the lemon law, and I'm bringing my car to another dodge dealer to get a second look at it as proof that my car was not touched and we have proof it wasn't. I've made more payments on this lemon then I've had it, dodge stop making garbage and putting it off on the buyer.

Purchased my 2015 Dodge Journey in July 2015 with only 50 miles on it. Noticed right away that it seemed to have a slight vibration in the front end but figured it was perhaps a flat spot on the tire from sitting on the lot. It would be worse in the mornings after sitting all night. Drove the car 6-7 months and through the winter and the vent in the front of the car at the bottom came loose. Then noticed that I had a lot of squeaking in the front end when going over speed bumps, hitting pot holes, driving on gravel roads, etc. but never on a level straight road. Took it into the dealer and they couldn't find the problem with the vent of course (I fixed it myself) and was told that my noise was just the shocks cycling and they would make a ticket on it. They didn't want to throw parts on it that it didn't need and to bring it back if it got worse.
Forward to today 10/18/2016. I took my Journey in because noise in the front end is still there, interior headliner is coming down, windshield wiper on driver's side, when it is on high in heavy rain, will hit on the body of the car, and my front tires are worn out on the outside edges and all of them vibrate. My car has 26,000 miles on it. Service dept. couldn't find anything wrong of course with the wipers, but did put double sided tape on the headliner and says that is the way my car me from the factory, which is not acceptable to me. When the tape gets hot it will not hold.
They informed me that my Journey doesn't need an alignment but the tires have broken belts in them and they will not replace them because even though it has a bumper to bumper warranty the warranty for tires is only 12,000 miles... what... on a new vehicle. That's crazy. But they did offer to sell me new tires. Like I would buy the same brand and put back on it for them to wear out again. NO WAY. I guess the good news is at least they are going to fix the front end. My beef isn't with the car as much but with Dodge not honoring their warranty. New tires should last longer than 12,000 or even 26,000 miles. I feel like if they had fixed my car to begin with that the tires wouldn't have worn out like they did.
The dealership here always wants to do an open ticket. That way they can keep putting you off until your warranty is out and then you have to pay out of pocket. They won't let you take it to an independent repair shop to get the problems fixed if you do they won't honor the warranty. I had my vehicle at two different shops to check out vibration and alignment problems so that I had something to prove that my car didn't need an alignment and that there was a problem with the shocks etc. I don't know if I would've gotten anything fixed if I hadn't done that. I guess it's back to the dealership tomorrow for hopefully a peaceful resolution. I am threatening to picket the dealership.

I took my 2013 Dodge Journey in August 15th for a recall. The items being replaced/fixed were engine beauty cover, anti-lock brake system module with tube-heat shrink. Now when I left I noticed a smell but I assumed it was oil or something that spilled. I smelled it all the time but really noticed it when it got hot. Nothing ran hot, my gauges never moved so again I'm assuming everything was ok. 2 days ago the smell was very strong and I saw some pink fluid under my car when I went to drive it. Again my gauges did not move so I think I'm ok. I called Dodge and they made an appointment for this coming Wednesday.
This morning I go to take my children to school and notice the car started to smoke. I had the AC on and smoke came into my car and started to fill up my car. I rolled down the windows turned off the AC and then I noticed my heat gauge was going to red. By the time I pulled in my gauge was fully on the red and the car was smoking real bad.
I call Dodge and of course I'm upset and I explained this to the rep but she didn't care. She placed me on hold for over 20 mins almost 25 then she tells me that I can drop it off but they won't get to it until Wednesday. I call my warranty company and find out that my car that just turned 50k miles, just ran out of its 50k "basic warranty" which so happens to cover my radiator ended last month. But they open a claim anyway. I'm absolutely devastated. The warranty company tells me to get it to Dodge so I have it towed and even though the dealer hadn't had time to really run a diagnostic he warns me that a radiator cost anywhere between $700-$1200.

Bought this 2009 Journey SXT in May 2015. It had 159,000kms at the time. In a year and a half I've spent nearly $3000 repairs not including the recalls that I haven't had to pay for. Now the dreaded TIPM issue which Chrysler is refusing to acknowledge is a problem. Another $1200 repair. Except I won't be paying it. I'll be trading it in. This is the biggest piece of garbage I've owned since my Chevette.

I bought my Dodge Journey in 2014 with less than 50k miles on it. I was really excited seeing as this was the newest car I had ever owned and it was loaded, sunroof, navigation, etc. 2 months after I got it I was on my way to school and got in my car to look up and see that the whole liner on the top was soaked. I thought perhaps I had just left the sunroof opened and messed with that to find it sealed so that was not the issue. This happens every time it rains and now my car smells like mold and mildew, eww. No matter how much I washed it, same thing. I called the dealership and they say the seal is broken and want money. Shortly after this, my key would not come out of the ignition. What I had to do was turn my car on and move it forward and back like 30x then it would come out. Then my brakes went out for my mechanic to tell me my U joint is going out, and I need new ball joints all the way around.
$$$ is all I see and it is drowning me how has this piece of crap has not been recalled. What finally put the icing on the cake for me was my water tank that cools my engine got a leak on it because it MELTED one summer day. You heard me people the water tank MELTED. I went to an auto parts store. They give me putty to fix the issue and, I agree because I was broke and hungry due to the other issues this piece of crap has brought into my life. A few days later my temperature gauge shoots up and my hood starts smoking. My god, nothing like being broke down on the side of the road. Thanks, AAA. My car gets towed to my house and I have a friend take a look to tell me my head on the motor is cracked and I'll have to replace the whole motor. It's now mid-2016 and my car has 65k on it because the majority of the time my car does what it does best - SIT!
In 2 years 15k miles lol, that's pretty bad for a woman who had a full-time job and is a full-time student. I have a 5-year loan on this car and am paying 13k people. It gets pretty bad when you have to decide do I want to fix your car's latest issue every month, or pay the car payment because that is what it has come down to. I just flip a coin. Please do not buy this car. If it is the last car on the planet, walk, please. They add all the fancy gadgets to distract you from the POS engine under the hood. If I had it to do all over again, never.
Dodge you should be ashamed. This is a lawsuit waiting to happen I assure you. I thought it was just me and my rotten luck but as I read I am not alone. I swear if my car drives itself into a pole one day like these previous people have said, I will sue I promise you. I have babies, and I want to put them in a reliable, safe, vehicle, not what I have just described. P.S. I can no longer afford AAA due to the mounting costs of this car, so next time my babies and I might be walking. RECALL!

Bought a 2013 Journey in April 2016. Have driven it 18,000 miles. It gets 25 MPG and handles well on all road surfaces. Other than replacing the battery (Why is it located in the driver's side front fender?) I have had no problems. Mine is not AWD so the tires wear evenly and provide a smooth ride. There are lemons in every make and model. Guess I got lucky with the purchase!

Bought a 2009 2.4l on April 2016. Had only 152k on it. Problems started with brakes and calipers engaging unnecessarily when touching the brake pedal just slightly. Vehicle jolts when shifting from P to D. Then comes leak from transmission and then engine noise. Took for a recall and oil change and the noise gets louder. I didn't care to check consumer report before buying this piece of ** or I wouldn't have bought in the first place. Reading all this now makes me feel stupid. Stuck with 4 years' payment while on min wage. Why would Canada let Dodge sell its cars while it has so many defects? Class action suit calling a total recall should be the solution.

I brought my car new in 2010. Since the beginning I realized it wasn't like the other cars I had but I keep on complaining. One day I put it on reverse and car shot down I crash into a pole. Thanks God nobody was behind but forget about the back of the car. Then later I had problems in the alarm system the police had to came in the middle of the night a couple of times they already know me and my car. Took the fuse out, take it to the mechanic and everything is fine. (Took the car for the same problem 5 times). They couldn't find nothing wrong with the car as today the fuse is not on and I don't have an alarm or horn in my car.
But today was something new. I went to a supermarket and when I park couldn't get the key out. After turning the car on and off a couple of times the key was still there. So I got my spare key and left the other one in the car, went shopping, when I came back turn the car on one more time and I guess the car was ready this time. All this plus having to get 4 new tires twice (the dealer told me that I'm ready for a new set). This will be my third time, new brakes twice, transmission service, and a lot of little things. I'm tire of spending money (that I don't have) on a lemon. Please let me know if we are doing something together. I'M READY!!!

I drove many rentals when I decided which Crossover to purchase. I must have driven a 6 cyl. but I made the mistake of a 4 cyl. purchase and boy do I regret that decision. It is a gas hog. I purchased my car in late April 2016 brand new and I have 1680 miles on it - and the Malfunction Light just came on - are you kidding me - it has 1680 miles and is 3 months old. I have appt. this week to take it to dealer but so far very dissatisfied with the car and the issues that are starting so early... Had a Sonata before this for 5 years with no issues at all - I feel like I may have made a big mistake buying an American made car - and given all the complaints on this site I feel like things are just going to get worse... So sad that our quality is so poor that we are forced to buy imports in this country.

Has been my worst purchase in my 52 years. In total have replaced 39 tires, 15 complete sets of brakes, 2 radiators, 5 Speed Sensors, water pump, timing belt, 3 catalytic converters off the manifold and replaced 8 wheel studs due to breaking, check engine light has been on more than off. The alarm for overheating randomly goes off even if not overheating. AC does not cool and heat does not warm. Dumped the tire pressure sensors because they did not work and set of 4 is about $340. So why replace if faulty? Brakes have stuck twice requiring tow. Tapping in engine since day one. Creaking power steering on tight turns from day one as well. Eats oil at the rate of a quart 500 miles.
Had bought 13 cars from dealer and based on service will not buy the 14th. Dodge works hard to avoid recalls. I had taken back 3 times for the ignition issue and they told me it was unique to me. Dropped $350 for FOB then it is recalled for the same. Chrysler took my complaint and gave me a brake job and recommended a tire size change that did well for tire performance but screwed up odometer and in my opinion caused the speed sensor issue.
My advice to other Journey owners: Remove FOB from key chain and it will lessen the possibility of the engine shutting off. Upgrade all possible brake parts and replace pads at first possible issue to avoid issues with rotors and overall performance. After servicing fluids park in a spot that is free of stains and check for any random leaks. Brake fluid, antifreeze and oil main issues. Leaks water from AC and somewhere else constantly so you have to keep a look out for other issues. Under no circumstances buy the Kumho Solace which was the only tire that fit until 2014.
My biggest complaint is between dealer service and Dodge engineers. Dealers simply lie to avoid recalls. And how can they issue a recall but have no solution to the repair? How can Dodge allow a car to be designed where to replace a fog light bulb or battery requires the removal of a tire and wheel well cover? How can a car of this weight be designed with such low capacity braking materials? How can simple maintenance such as replacing spark plugs require so much of the engine components to be removed? How can they design a radiator that appears to be as durable as a plastic milk container? Why design tire sizing that is made by only one manufacturer for so long and be of such a low-quality tire? Dodge is not just doing a disservice to consumers but their sales teams have to be furious with the design and service issues crushing repeat business. Something has to be done.

I purchased my Dodge Journey brand new, a 2013 leftover and the first 3 months of ownership I had taken it in for gas cap not properly sealing amongst other small issues, mainly computer hiccups telling me something was wrong when it was discovered to be a computer updates that were needed.... Hmm. Today 8/8/16 I had a flat tire and when I went to put on the spare tire it too was flat even though my dealer passed my vehicle for state safety inspection in June and some nice guy used his air compressor to blow up spare.
He mentioned that all 4 of my tires look in bad shape (My Journey has 33,000 miles on it). My AWD Warning came on, went to dealer and YUP NEED 4 BRAND NEW TIRES AND ALIGNMENT, $970.00 and I failed to mention I had all brakes replaced August 2015 and vehicle had only 22,000 miles on it at that time for $857.45. My Journey won't recognize my key fob when it's inside the vehicle (random). My dealer charges $100 to diagnose problem, unreal. The JOURNEY NEEDS A MASS RECALL. THIS VEHICLE IS DANGEROUS and matter of time before it kills someone.

Called the corporate office, they told me to go to lemon law. The 2014 I have only had 16,000 miles. It has been trouble from start lights come on for nothing and stay on then go out. They never show up at dealer or if they do, it's your fault. Brakes not work all the time, caused me an accident. Transmission doesn't work right. Electric problems, car still under warranty but they will not fix it. Other car dealers know about these problems, they will not buy them.
These cars are going to get people killed and they will not fix them. Should be taken off the road 'til all problems fixed and those who have suffered should be compensated. In 2 years very low miles, not worth half of what you paid. My friend had a 2009, it was better than mine but still had defects. Worst car ever, will never buy a v6 from Dodge. My 1998 mini van had this engine with no problems, it's the newer cars.

Horrible experience. Bought 2010 Dodge Journey six months ago and it's been hell on wheels. In several occasions the car stalls in the middle of the highway. Called Dodge Customer Service to no avail. Just spent $200 just to change the battery and on my way to work the car stalled AGAIN on the freeway, and was really close to cause an accident. Dealer won't do anything about it and I am still paying for the car. Never again will buy a Dodge.

I purchased a used 2012 Dodge Journey R/T in October of 2013 from a Dodge dealership who used it as a rental car before selling it. We have kept the vehicle extremely well maintained. I have just under 159,000km on it, so of course the warranty is up. Two weeks ago, my car stopped moving forward and made a weird grinding/whining noise. The transmission blew and has to be rebuilt and parts replaced (unsure of what exactly at this time as we're still waiting to hear back from the transmission shop it's at which is a whole other issue in itself). I phoned Dodge today as I am incredibly frustrated that this has happened. They won't do a thing for me because the warranty is up based on kilometers. After speaking with transmission mechanics and other Dodge owners, I have found out this is a common problem for this particular transmission. The company is doing NOTHING for this problem if it's not under warranty.
I understand the way a warranty works, but it's only FOUR years old. Clearly not a well built vehicle. I have never had transmission problems with ANY other vehicle I have owned, this new, or older that had many more kilometers. I also found out from my conversation with a customer service rep at Dodge Canada, that there is ANOTHER recall on my vehicle. I have yet to receive a letter in the mail regarding this. It was a nonchalant statement made to me during this taxing conversation. This is the second recall in 8 months for this vehicle. A bit ridiculous in my opinion. I have primarily owned Dodge vehicles, but this will be my last. I had wanted a Journey since they came on the market, and was so excited when I purchased this vehicle. Incredibly discouraging. If I had the money right now, I would be trading this vehicle in for another. The first change I get, this vehicle will no longer be my problem.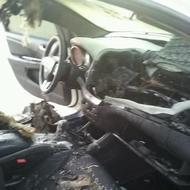 I bought a 2015 Journey sxt, I had 19k miles on it less than a year old. The dang car caught on fire while being driven!! Turned out to be a faulty wiring harness in the dash!! Dodge didn't care. Thank god I had good ins, they paid it off but I lost all the money I put down and payments I made. Don't buy one! Piece of crap. I wish I never bought!

This car is a lemon, has electrical/computer issues since we purchased it. Seriously within the first week multiple issues came to light. One issue is radio, lights, air conditioning, touch screen, etc., goes out all the time. I brought to dealership. They "cannot duplicate the issue so they cannot fix it. I have provided numerous videos proving what we are telling them however since "they cannot duplicate" I am screwed... I have other issues as well and was told they were "normal" however after multiple trips to the shop one of the "normal noises" the knock and jolting when car shifted or when you put car in drive or park was fixed. So the "normal" noise and shift jolt wasn't normal after all... The other normal noise, three clicks when turn car off comes from right side is still considered "normal" even though it's getting louder and louder.
The dealership sold this car without prior inspection or oil change was also sold with recall that wasn't fixed until the second or third time it went to the shop. The car also has had the wipers go on even though switch is off. It accelerates even when you leave off gas. I can go on and on. Dodge does not stand behind their products. Dodge is looking for me to pay diagnosis fees and which is been in the shop over 18 days one time and they still couldn't diagnose it. I am stuck with five years of payments and a car that is defective. I have contacted a lawyer and filing it under the lemon law... DODGE JOURNEY = DEFECTIVE LEMON MONEY PIT.
Dodge Journey Company Profile
Company Name:

Dodge

Website:

http://www.dodge.com/en/