Consumer Complaints and Reviews

I called 7-11 customer support to complain about the Pepsi syrup running out every week. That's when the problem started. The help person did not have a clue what I was talking about. They had never heard of fountain syrup. Also I think the outsourcing of customer support jobs to another country is treason. American dollars should stay in America.

Went to 7-11 6/3/2017 at 10 pm. Cashier tried to charge more than the posted price on several items purchased - when confronted he said it was for tax - but the "tax" was over $1 for an approx $5.48 item. There was a $1.49 candy bar and we were charged $1.98. Then at the end of the transaction, he took "his" prices, totaled them, and tax was added on again. We tried to buy ice cream - shouldn't this be non-taxable? Basically the guy was a crook inflating the already high prices - not sure if this is 7-11 business practice or if this employee was skimming the till. This is the second time this has happened to us - people at 7-11 are on vacation and in a hurry so I think they must do this a lot to rip off tourists. We refused to pay and walked out without buying anything.

I purchased Google Play card for $100 only to find that the receipt showing the $100 went into a Green Dot Universal account and I showed the cashier that the item on the receipt wasn't what I paid for and he said "sorry no refunds" and said it's not his problem. What should I do?

Store 36090 at 290 N Capitol in San Jose CA often rings a higher price for items than shown on signage. Clerk now refuses to adjust price at register (often a buy two item special for discounted price). Filled out complaint form on corporate site and no one contacted me. Called corporate customer service number and no response so far.

7-Eleven Store Location: 1000 NE 215 St. County Line Road in Miami Fl.: For a month 7-Eleven store @ 5am in the morning, door is locked. Sign on door (ring bell). When customers ring the bell myself and other customers have to stand outside about 5-10 min. before someone acknowledged me or customers at the store door. On 5-1-17 morning, I came to purchase gas, ring bell. Two of the workers look at me and walk the other way from opening the door. I'm standing outside door waiting patiently for door to open, never open. I left. Went back to my car without purchasing gas.
So I went back on 5-3-17 in the morning. Same thing happen. Ring bell, no one open door. Had to wait for door to open. Luckily a customer open door to leave store. I explain to store clerk it's not the first time I ring doorbell clerks will not open door. Female clerk tells me they have to look out for their safety. I said I have to look out for my safety. Ms. Clerk said the doorbell doesn't work so I have to used my key to knock on door. Q: Why is the door lock @ 5am, your safety should be 24 hr around the clock. Not at 5am only and if you depending on a bell to ring have the bell fixed so you can open door in a timely manner. So your customers don't feel left outside like if you were high school students locking store doors because you don't feel safe or too many people in your store at one time. Thank you.
How do I know I can trust these reviews about 7-Eleven?
791,307 reviews on ConsumerAffairs are verified.
We require contact information to ensure our reviewers are real.
We use intelligent software that helps us maintain the integrity of reviews.
Our moderators read all reviews to verify quality and helpfulness.
For more information about reviews on ConsumerAffairs.com please visit our FAQ.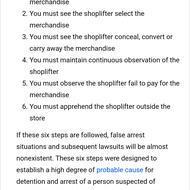 Cashier is a bully. Tried accusing my 8-year old of stealing a toy he wanted which I told him to put back. He asked him where the toy was he said he put it back. He said, "where is it?" I told him he said he put it back, he said, "well I didn't see him". I told him I know my son. He's a good kid and listens to me. He gave me a look and said, "well I didn't see him". He's rude and disrespectful. He should not be accusing him unless he clearly sees something. I even patted my son down. He had no pockets. Honestly I should have left without our Slurpee but I could see my son felt sad as it was and on Easter too. Train your employees! Who knows maybe he didn't put it back in the right place. You did not see him conceal it! Thanks for traumatizing my son!

Hello, I'm not normally the one to write a review about anyone, but in this case I kind of feel it's necessary. For about a year I've been going to the 7-Eleven/Mobil on Semoran & Hoffner & I love it, the people are very friendly, along with the manager Herman. I'm not quite sure what her name is, but she is a older, heavy set Hispanic woman. I walked in & noticed she was mopping the floor, she rudely said "what do you want?", as I hadn't decided which tobacco product I needed. This is the 2nd rude incident. The first one was over a discussion about the little fidget blocks. She insisted that the product was stupid & had no purpose unless you had a mental issue.
The customer behind me wanted to buy one after hearing how cool I thought they were. He grabbed the product & said that this would be for his brother. She replied by saying "is your brother autistic?", I was honestly shocked. She's always rude, has an attitude & doesn't care how fast or slow the job gets done as long as it's at her own pace. So sorry for such a long review, but I wanted to make sure something like this is addressed.

Store 13646 on Bradley avenue in El Cajon, CA. advertises specials with window stickers and stickers on the cooler doors, but when you get to the register the price is higher. I've brought this to the cashier's attention and they adjust the price, but they it happens again every visit. Today they just flat out refused to adjust the price even though they have a big window sticker by the front door and on the cooler door with the exact product I wanted to buy. Something is seriously wrong with the management and staff at this store.

7-Eleven in Pearl River New York is absolutely disgusting from the parking lot inside the store. It is one of the most disgusting filthy stores I've ever been in and I've called corporate twice. They've done nothing to make the people clean the store up. I will never go back to another 7-Eleven ever again.

Today March 31, 2017 08:40 pm I visited 7 Eleven store number #25245 9715 Central Ave Montclair, CA 91763 to buy 5 cartons of cigarettes as, the clerk was very nice and helpful, showed her my credit card and my driving license then she counted the packs to finalize the purchase as she don't have any full cartons. While we were chatting the owner of the store (First name: **) stepped in and refuse to make the sale as he insist to pay by a debit card or there is no sale. Showed him the credit card and the license again and he still refusing so I ended up giving him the debit card as I found that he was worried but it turned that he was discriminating me by refusing to sell anything whether paying credit, debit or cash and then he called the police. Waited till the police showed up and asked the officer to have the incident reported and he explained that it is a civil matter and he can't help with anything. The incident reported: Montclair, CA incident #**.

3rd shift employee.. rude.. disrespectful.. mean.. and acts like you're putting him out by asking for what you want (such as cigs, or lottery tickets). He yells.. He asks to keep the change of your transaction... and it's very uncomfortable to go there. After 3 times of him yelling... I'm finally done. I've been a customer for 15 years. I would go there after working 3rd shift and buy my cigs and lottery tickets. And now I'm forced to bring my business elsewhere. Your loss. It's too bad... because I was so looking forward to the changing over of 7-11. But the customer service is horrendous on 2nd and 3rd shift.

I've been going to my local 7-11 for some seven years. Over time, I noticed one middle-aged worker take a disdain to me. Perhaps, I asked for cash back too many times in the past even though I always bought something ($1.00 min). Lately, I've been using their indoor ATM the past couple of months, thus bypassing the need for cash back purchases through 7-11's register. This morning however, I just wanted ten dollars cash back and decided to purchase a medium coffee. When asking for the price of coffee since the price was not readily visible, the 7-11 employee shouted the answer to me in disgust and on to say something to his coworker in his native language in a condescending tone.
I got mad but decided to let it go. When I went to pay for the coffee my first card declined. I decided to check my bank app to see what's wrong. The clerk got more annoyed asking what I was doing with my phone, saying he is busy and has lots of things to do. Then he stepped over the line implying I don't have any money on my cards. (Turns out I moved my money to my other debit card which I had on me), not wanting to sell me his coffee, etc... I blew up and finally raised my voice accusing him of being extremely disrespectful, rude, and fostering a hostile environment to shop. Then he attacked my race, saying along the lines that I bring shame to my Asian heritage? Unbelievable.

So the owner of this store will not allow his employees to view their pay stubs and if they ask to see them he threatens to fire them. Also he filled out one of their W forms and then signed their name without them knowing and he also keeps taking money from paychecks and puts it against someone's payroll. I know for certain that payroll has not been used by this person. How can I turn this man in? He is shady and is committing crimes. Someone please help point me in the right direction.

Horrible Service. I think I am being taunted for being gay!! I didn't understand why I am being mistreated in such a way. I complained about an employee and he was instructed to ignore me and not serve me when I come in. The DM said he was reasonably accommodating me! What the hell is that suppose to mean? So I'm not entitled to an opinion, not a say to a bad experience? And the resolution is to hang up the phone on me, tell someone ignore me?
Now after many and I mean many calls I thought for sure that this problem was taken care of, and yet after a few months go by, I am being mistreated by him again, and now the Night Manager is treating me like **. Said his reason was because I tried getting his employee fired, and even if I didn't give him a hard time at all in the 4 years I've known him it didn't matter because I tried getting his employee fired and if I thought he liked serving me, "hell no" and if it was left to him he would kick me out.
I've called the DM and he has been giving me the runaround and continuously lying to me. Hoping I would give up and go away. Having folks call me that don't even hold a position in CS at all, but instead handle finances. I'm called corporate office and yet they have not care enough to help, and instead are more focused on being rude instead of helpful. I've called them in a few short hours about 300x and they continue to keep hanging up the phone. Saying that I was instructed to call up their insurance company? Why would I need to do that? I think they have me confused with someone else but can't seem to get a word out before they hang up the phone. And when I ask to talk to their supervisor they refuse and hang up.

I went & filled up my truck at store #4126 in San Angelo, Texas. The advertisement on the pump said that if you fill up with 10 or more gallons, you can get a hotdog for $1.00. I filled up with 16 gallons, went inside to get the receipt and get my hotdogs. The clerk said that she just sold the last one and there are no more. I asked if I could come back later. She just looked at me. I asked how long it would take to get some ready. She said that they are in the freezer and it would take a long time. In my opinion, she is very unresponsible for not keeping enough hotdogs on the grill to accommodate/satisfy her customers. I will never, ever go back to that store again.

Regular customer @ local 7-11 on Ryders lane in Milltown, NJ. New management stinks, they keep store old and dirty, saw manager take lids on floor, wash them and put them back next to slurpee machine. Chinese guy working there made crude comment on a senior citizen playing lottery games and how he monitors hispanic and ** folks. "Cheap guy always buy lotto ticket, never buy my coffee." That is so rude of that employee or manager. Girl working behind counter is always on the cellphone too busy to help a customer with five people waiting in line. The store pushes hot stale food on customers as if they were pushing crack. I will never go back to this store. Does corporate even read these messages. Even heard people working there saying go to Wawa, it's cheaper and cleaner... What has happened to 7-11, this place is really going downhill... I will take the employee's advice and go to WaWa instead...

The franchise owner is rude, a few of their employees are rude, their prices are over extended. I was going to purchase a little hot wheel for my grandson the same ones that I've seen at Publix. I asked the employee how much it was he said it was $6.99. Omg!! Seriously I said, "what a rip off!" 7-Eleven is not like it used to be -friendly and kind and reasonable. I think the CEO's head of CEOs to start looking into this. They're not doing their jobs that you sitting on their butts, this goes out to the CEOs. If you read this maybe you oughta go to Undercover Boss.

I need to go restroom. I stopped by and realized that restroom is closed and it's been closed for several years. Omg it's public restroom that people expect but end up have to stop another store. Ain't nice!

The location on Cirby Way in Roseville, CA. Myself and the person in front of me were told the ad signs read one way when they clearly stated otherwise. In my transaction they would not even honor the advertised price. I am trying to contact weights and measures as well. They are conning customers.

The company is so greedy that they don't have a policy in place to pay their employees time and a half on a Federal Holiday. Don't you make enough? Why don't the owners and corporate leaders work in these stores on Christmas? Will never shop there again. Hope they go out of business. Scrooge!

That is my opinion, this is my story. My mother who is 80 years old went to the 7/11 in Phoenix, Oregon on June 7th to purchase a lottery ticket. The employee put the ticket she wanted on the counter and rang up the money as my mother put the ticket in her purse for her short drive home. She pulled the ticket out to scratch it off and realized it was wet and the numbers on the card were being scratched off also to the point she couldn't read them. She took the ticket back to the store and informed the employee, that he must of set the ticket in some water on the counter and she would like a replacement ticket that was dry. This employee recommended she come back and see the manager the next day as he was not authorized to do that.
She returned the next afternoon after work and informed the manager, Ari or Ali, that the employee must of set the ticket in some water and she would like a replacement or her money back. He refused to help her and accused her of buy the ticket elsewhere and refused to replace the ticket or return her money. After a brief exchange she informed him she would never return to the store ever again because she would never let him talk to her like that. Upon hearing that, the employee proceeded to start waving his fist around and shouting at her in his native language as she left the store.
She went to her car, rolled her window down, it was hot out, and this employee had followed her out of the store still shouting at her, put his hands on her door, stuck his head in the window and continued to shout at her for a few more minutes. She did not consider calling the police because she was leaning over to the passenger side as she felt he was going to hit her. She could not drive away with him in the car either. She asked him many times to leave. After a few minutes he returned to the store.
My mother went to a different 7/11 stores to get a different lottery ticket and told her story there, and was given a phone number to what was supposed to be a direct complaint hotline for the stores. Customer service has taken down her information every time she has called and waited. No return call was ever made from 7/11. So she called again and filed the complaint. Again no return call. Her records indicate she has called 7/11, 9 times and reported this and has never gotten an answer from them. Each time she was told she would be contacted within 48 hours. I have been following up with her to see if anyone from 7/11 had ever contacted her.
As of today December 3rd, 2016 no contact has been received from the company. You have the video of the incident unless you destroyed it, but the fact we filed a complaint should tell me that if you are serious, then the video should still exist, if you did not follow up and the video is gone then my opinions are correct. 7/11 endorses customer and female abuse and the lack of proper protocol throughout the company needs to be reviewed by outside sources. And that is how I conclude that the 7/11 business must endorse this kind of behavior because they have not followed up on this matter and took care of their business. And this is how I am reporting it with consumer protection, better business, and other social complaint forums that are available.

I went into the 7-11 on 10th and Snyder in south Philadelphia and I bought a pack of Newport 100's. I realized every time I smoked 1 of the cigarettes my stomach was hurting and I felt nauseous. Then I realized the pack was different. I went on the internet and read about fake Newports being sold nationwide. I told the manager about the cigarettes the next day and they did nothing.

I am 43 years old and I went into the 7-11 on Harford Rd 11/11/2016 at 945 am. I put quart of milk and asked for Marlboro menthol and light 100s. Had 1$ coupon on front. He need I'd so I went in car and went back then he made me wait in line while he cooked food and wait on people. I asked him to please come on I had to take milk back to baby and work. He got smart. I paid 15$ and as I was pulling off he come running out saying I stole milk. In front of everyone. I felt like a low life. I stopped and gave him milk and said he was a liar and a crock of crap. How can he say that it was on counter and I gave him 15$ with coupon, I added I was right. He should have been on his job and stop with his attitude.

I never rate businesses but after the experiences that I have had twice I will no longer be going back to another 7 Eleven. The first experience I had was when one of their locations pay machine took my money. I stuck $50.00 in the machine to pay on an OGE electric bill in which the money got stuck. I was fine until their cashiers started being rude as if they didn't care about what had happened.
The second incident is when I purchased a money order and accidentally tore the wrong side. I had not even been out of the store not even 15 min to pay my rent when I realized I tore the wrong side. I did not want any money back just another money order to pay my rent. I had a receipt and everything that they needed and they told me to go to another 7 Eleven store to get help. I knew that I wouldn't get any help when the cashier started talking crap and huffing and puffing at me. I've spent tons of money at 7 Eleven and to say the least I will never spend another dime there. I highly recommend taking your money elsewhere.

Do not buy food to any 7 Eleven because I got sick once and I know why. I was buying food and the guy who is serving food was wearing the same glove that he use while handling cash and computer. He never change glove at all so that why I got sick...

I had my skateboard stolen by an employee and then my wallet on another occasion. Every time I walk by there now I get harassed by Daniel. It's a terrible horrifying experience.

Whether $100.00 or a dime honesty should be first. 7-Eleven is merely another company of our modern time which could care less about the customer. They always have more. If these companies treated all customers bad there would be no customers however like all big companies they are too big to fail. I would spend $15.00 each day at the same 7-Eleven, Hemlock in Oxnard, CA. One day I asked for a stamp so I could drop a bill in the mail. I paid but never received the stamp. I explained he never gave me the stamp which the clerk disputed but finally gave me the stamp.
Next month; Tonight I spent $563.00 and asked for a stamp. The same clerk took my $563.00 but refused to sell me a stamp stating he sold me one before and that I lied about the stamp and he would not sell me one now. I stated if $0.73 was that important I never would have asked for the item I paid for. Now because I had to spend extra time just to buy a stamp after spending $563.00 I will no longer patronize this store. The clerk lost this owner profits on my daily $15.00 purchases and my once a month $563.00 purchases due to his actions to a customer over a dime profit from a stamp.

My wife comes home, very upset and was telling me about her experience at the 7 Eleven down the road that we always patronize multiple times a week! She stopped to get gas and went in to get 2 slurpees (1 was suppose to be free due to us having accumulated over 10 free ones). She tried to use the app and the clerk kept charging for 2 and she showed him that she had all the free ones but he could not figure it out for some reason.
She told him that she was leaving and left the slurpees there and he asked, "You going to take these?" She responded, "Are you going to give them to me at the correct price? Are you going to scan my app?" He scanned it correctly and was huffing and puffing in anger and then started cursing at my wife, to which she responded, "Is this how you talk to loyal customers and we come here all the time and buy stuff for the kids". So, I went to get answers and he calls the manager on the phone and tries to lie and say he does not know what I am talking about when it had only been 15 minutes prior. I would never treat a customer like that, but I sure hope that corporate takes care of it and I don't have to.

Customer service from some of the staff is very ignorant. Will yell at customers if they're in a bad mood. Manager is never around and refuses to address poor customer service, and when he is there which isn't very often he's too busy flirting with one of the cashiers.. I had one cashier tell me as I was trying to rush and catch the bus that it isn't her job to cash me out and the other cashier was nowhere to be found.. I ended up leaving everything on the counter so I would not be late for work. Very rude experience.

I usually stop at 7-11 in Lake Mary, FL about 3 times a week on my way to work. I stopped in this morning to get my usual taquitos but they were not ready so I opted for pizza instead. The advertised special says 2 slices of cheese or pepperoni pizza and a big gulp for $3. I proceed to tell the clerk Cindy, that I would like that special and she debates with me telling me that it's no longer their special. The advertisement is on a sticker directly affixed to the hot food section. When I show her the sign, she then rips off the sticker and tells me it's not valid. Now, just a few days before I had just gotten the same combo.
There was another lady in the store who tells the clerk, "maam if it's advertised you should honor it". With the nastiest attitude she yells to the guy on the register "just give it to her" and balls up the sign. I was very much so upset and appalled at the behavior she showed with a store full of customers. Even at the register she came and stood right next to the cashier and began saying all sorts of rude comments under her breath. This is definitely a poor example of customer service and they will not have to worry about my business going forward.
Company Name:

7-Eleven

Website:

https://www.7-eleven.com/