The state alleges that residents were often displaced, abused, and defrauded of thousands
01/03/2017
|
ConsumerAffairs

By Christopher Maynard
Christopher Maynard is a New York-based writer and editor who ... Read Full Bio→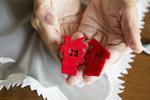 Putting an elderly loved one in a nursing home is a tough decision for many consumers, and it often comes down to unpleasant details like not being able to afford adequate home care. Unfortunately, not all nursing homes are equal, and some can be downright inhumane in how they treat their residents.
That is allegedly the case in Maryland, where the state has filed a lawsuit against Neiswanger Management Services (NMS), which operates five in-state nursing homes. Accordin...
More
Study shows that limited nursing home options may lead to worse overall care
06/01/2016
|
ConsumerAffairs

By Christopher Maynard
Christopher Maynard is a New York-based writer and editor who ... Read Full Bio→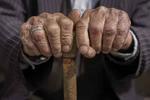 As our loved ones grow older, sometimes hard decisions need to be made about what is the best living situation for their quality of life. While some families have the ability to take care of elderly relatives, limited space and amenities can often force consumers to consider nursing homes as an option.
But are these nursing homes providing the type of care that we should expect? While reviews on these facilities are mixed, a recent study has found that quality of care ca...
More
Sort By