Nursing home residents would lose their right to sue
06/08/2017
|
ConsumerAffairs

By Christopher Maynard
Christopher Maynard is a New York-based writer and editor who ... Read Full Bio→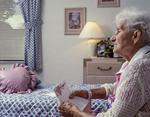 After months of being held up by lawsuits from the healthcare and nursing home industry, the Trump Administration has proposed a revision to a rule that previously banned the use of forced arbitration clauses in long-term care facilities. The proposal stops short of banning these agreements, but the Centers for Medicare and Medicaid services (CMS) claims it will increase their transparency by making sure they are written in plain English and explained to residents.
Howev...
More
The state alleges that residents were often displaced, abused, and defrauded of thousands
01/03/2017
|
ConsumerAffairs

By Christopher Maynard
Christopher Maynard is a New York-based writer and editor who ... Read Full Bio→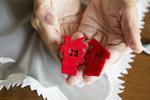 Putting an elderly loved one in a nursing home is a tough decision for many consumers, and it often comes down to unpleasant details like not being able to afford adequate home care. Unfortunately, not all nursing homes are equal, and some can be downright inhumane in how they treat their residents.
That is allegedly the case in Maryland, where the state has filed a lawsuit against Neiswanger Management Services (NMS), which operates five in-state nursing homes. Accordin...
More
Sort By