Study shows that limited nursing home options may lead to worse overall care
06/01/2016
|
ConsumerAffairs

By Christopher Maynard
Christopher Maynard is a New York-based writer and editor who ... Read Full Bio→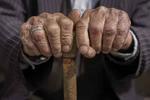 As our loved ones grow older, sometimes hard decisions need to be made about what is the best living situation for their quality of life. While some families have the ability to take care of elderly relatives, limited space and amenities can often force consumers to consider nursing homes as an option.
But are these nursing homes providing the type of care that we should expect? While reviews on these facilities are mixed, a recent study has found that quality of care ca...
More
Sixteen attorneys general claim these provisions are unfair to vulnerable consumers
10/16/2015
|
ConsumerAffairs

By Mark Huffman
Mark Huffman has been a consumer news reporter for ConsumerAffairs ... Read Full Bio→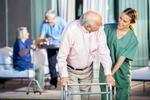 When you sign a contract to enter a long-term care facility, the document often contains what is called a pre-dispute arbitration clause.
It means that right up front, you agree to let a third party settle any dispute that might arise, rather than resorting to a lawsuit.
The attorneys general from 16 states have sent a petition to the Centers for Medicare and Medicaid Services (CMS), strongly opposing pre-dispute arbitration clauses in long-term care facility contracts.
"W...
More
Sort By