A study shows neglect can take many forms
10/17/2018
|
ConsumerAffairs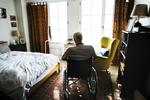 With nearly 1.5 million Americans residing in nursing homes, residents receiving the proper care should be the primary concern.
However, a new study conducted by researchers at the University of Illinois at Chicago compared the experiences of residents at for-profit nursing homes compared with those in not-for-profit nursing homes, and according to lead researcher Lee Friedman, the differences were significant.
The researchers found that those in for-profit nursing homes ...
More
An advocacy group claims the drugs are being used to control patients
02/05/2018
|
ConsumerAffairs

By Sarah D. Young
Sarah D. Young has been a columnist for a blog ... Read Full Bio→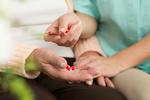 The latest data from the Centers for Medicare & Medicaid Services (CMS) shows the use of antipsychotics in U.S. nursing homes has decreased significantly in recent years, but misuse of the drug still remains widespread.
A report and video from Human Rights Watch (HRW), based on the updated CMS data, says the use of antipsychotic drugs in long-term nursing home patients decreased "from about 24 percent in late 2011 to under 16 percent last year" with decreases reported in...
More
Sort By