An advocacy group claims the drugs are being used to control patients
02/05/2018
|
ConsumerAffairs

By Sarah D. Young
Sarah D. Young has been a columnist for a blog ... Read Full Bio→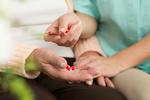 The latest data from the Centers for Medicare & Medicaid Services (CMS) shows the use of antipsychotics in U.S. nursing homes has decreased significantly in recent years, but misuse of the drug still remains widespread.
A report and video from Human Rights Watch (HRW), based on the updated CMS data, says the use of antipsychotic drugs in long-term nursing home patients decreased "from about 24 percent in late 2011 to under 16 percent last year" with decreases reported in...
More
The lawmakers say that long-term care residents shouldn't be forced to sign their rights away
08/08/2017
|
ConsumerAffairs

By Christopher Maynard
Christopher Maynard is a New York-based writer and editor who ... Read Full Bio→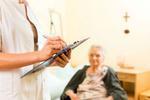 For some time, it looked likely that a measure would be passed that would ban the use of forced arbitration agreements in long-term care facilities, which basically take away residents' right to a day in court by explicitly prohibiting them from filing lawsuits.
But back in June, after the measure was held up for months by litigation from the healthcare and nursing home industry, the Trump Administration proposed a rule change that stopped short of banning the agreements...
More
Sort By