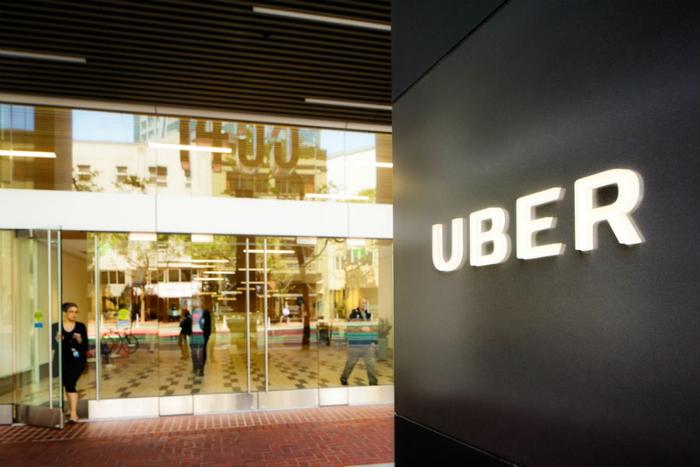 Uber has announced that it will end its use of forced arbitration agreements for claims of sexual misconduct involving employees, riders, and drivers.
The ride-hailing company is also rolling back the requirement that victims must sign a confidentiality provision preventing them from speaking about the sexual assault or sexual harassment they suffered on the platform.
In taking these steps, the company says it hopes to bring "transparency, integrity, and accountability" to its process of handling sexual harassment and assault in the workplace and involving riders.
Uber says it has learned that it's important to give sexual assault and harassment survivors control of how they pursue their claims.
"So moving forward, survivors will be free to choose to resolve their individual claims in the venue they prefer: in a mediation where they can choose confidentiality; in arbitration, where they can choose to maintain their privacy while pursuing their case; or in open court," said Tony West, the company's chief legal officer.
"Whatever they decide, they will be free to tell their story wherever and however they see fit," West wrote in a blog post.
Righting the ship
The policy change comes a year after former Uber co-founder Travis Kalanick was ousted as CEO, a move that happened as the company faced accusations of having a workplace culture of sexism and sexual harassment. Uber was also accused of stealing trade secrets and covering up a massive data breach.
Last August, Dara Khosrowshahi took over for Kalanick and immediately began taking steps to point the company's "moral compass" in the right direction. Under the new CEO, one of the company's main goals became doing "the right thing."
Uber said it is working toward "maintaining the public's trust, and earning back the respect of customers we've lost through our past actions and behavior," adding that changing the company "is about more than new products and policies. It requires self-reflection and a willingness to challenge orthodoxies of the past."
Safety transparency report
In addition to ending mandatory arbitration for individual claims of sexual assault and harassment and rescinding the requirement that survivors sign a confidentiality provision, Uber said it plans to publish a "safety transparency report." The report will include data on sexual assaults and "other incidents" that occur on the platform.
"We're working with experts in the field to develop a taxonomy to categorize the incidents that are reported to us," West concluded. "We hope to open-source this methodology so we can encourage others in the ridesharing, transportation and travel industries, both private and public, to join us in taking this step. We know that a project of this magnitude will take some time, but we pledge to keep you updated along the way."
Last month, Uber took another step to earn back customers' trust by announcing that it will start performing criminal background checks on its U.S. drivers each year. The company is also adding a 911 button so riders can call for help in emergencies.