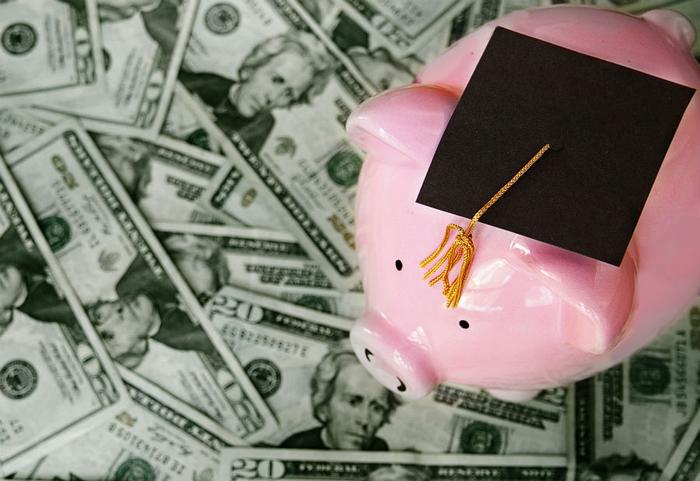 Young people are not saving money in anticipation of college, with a survey showing one-third of college freshmen have less than $1,000 in the bank.
According to the College Board, a moderate college budget for an in-state public college for the 2017–2018 academic year averaged $25,290.
The survey, conducted for Junior Achievement and Citizens Bank of Rhode Island, also finds a majority of high school juniors and seniors feel unprepared for managing the cost of a college education.
The survey targeted young people just finishing their high school years and beginning their college careers. Not only did it find almost no savings among this group, but a large majority had not spoken with parents about how they were going to manage and pay college costs.
'No wonder kids feel vulnerable'
"It's no wonder that kids feel vulnerable," said Jack Kosakowski, CEO of Junior Achievement USA. "As a community, we are not doing enough to educate young people to make smart, sound decisions so they are confident and secure in the choices they make that impact their lives so dramatically."
Only 11 percent of high school juniors and 19 percent of college freshmen said they feel "very prepared" for managing college costs. On the other hand, 35 percent of high school juniors and 26 percent of college freshmen admitted to being "not very prepared" for the task.
The survey revealed other troublesome data, including the lack of knowledge about what four years in college would actually cost. When asked to put a price on a variety of college options, the most common answer was "I don't know."
May explain rising college debt levels
The survey results may shed some light on why college loan debt has become a staggering burden to the millennial generation. Nearly 70 percent of college graduates enter the workforce with at least some student loan debt, which in 2017 totaled $1.4 trillion.
With loans to pay off, many college graduates find they are unable to purchase cars or homes on a starting salary. A separate study by Citizens Bank found millennial college graduates with student loans now spend one-fifth of their annual salary on loan payments.
"It's clear that more needs to be done to help equip students with the tools necessary to minimize student debt and help students make more informed decisions on what loan is best for them," said Brendan Coughlin, president of consumer deposits and lending at Citizens Bank.
The results from the survey aren't all discouraging. They show some teens reach out to multiple sources for financial information, including guidance counselors, college fairs, and even social media. A growing number of high school students who plan to attend college also say they are exploring scholarships and grants as a means to help pay for an education.