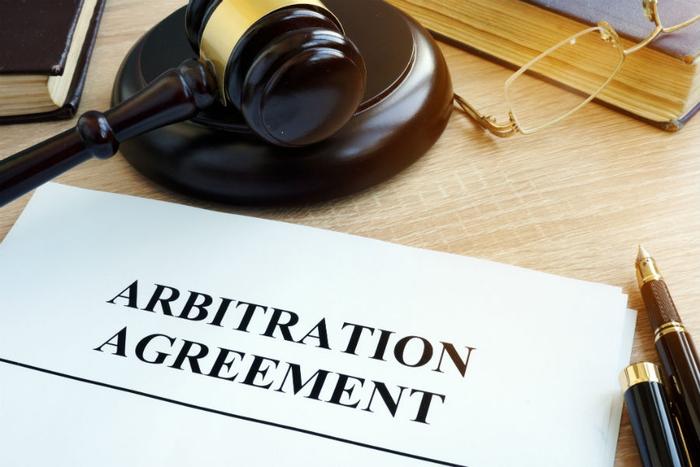 Workers battling their employers over injuries, pay, and other workplace conditions can be prohibited from banding together in court, the Supreme Court decided on Monday.
In a 5-4 ruling, the Supreme Court said that the controversial but popular practice of requiring employees to sign forced arbitration agreements is legal under federal labor laws.
An estimated 25 million American workers are prohibited from suing their employers in class-action lawsuits due to forced arbitration agreements, according to a study by the Economic Policy Institute.
Workers put at disadvantage
Forced arbitration, commonly used not just between workers and employers but also between businesses and consumers, stipulate that legal complaints must be settled in a private meeting between the parties and an arbitrator rather than in a court of law.
The arbitrator is typically funded by the business that enforces the arbitration policies, putting consumers and workers filing claims at a disadvantage.
Companies have countered that forced arbitration keeps frivolous lawsuits out of the courts and is perfectly legal under federal arbitration and labor laws. Conservative Supreme Court Justices have repeatedly embraced this attitude.
"The policy may be debatable but the law is clear: Congress has instructed that arbitration agreements like those before us must be enforced as written," Justice Neil Gorsuch wrote for the majority in Monday's opinion.
An "egregiously wrong" decision
It was a predictable ruling from a divided Supreme Court that has consistently approved of forced arbitration agreements along ideological lines. The Supreme Court in recent years has also ruled that companies can require consumers to sign binding arbitration agreements, to the frustration of advocates who argue that consumers deserve the right to sue.
Labor advocates say that the ruling will continue to limit options for low-wage workers who want to make legal claims against their employers.
"Workers' ability to band together is crucial to making legal protections real — and bosses know it,"  National Employment Law Project Executive Director Christine Owens said in a statement.
In a dissenting opinion, Justice Ruth Bader Ginsburg called the majority's decision "egregiously wrong."
"The inevitable result of today's decision will be the underenforcement of federal and state statutes designed to advance the well-being of vulnerable workers," she wrote.
State lawmakers push back
The Supreme Court's ruling stemmed from a lawsuit filed by employees of Epic Systems, Ernst & Young, and Murphy Oil USA, who tried to challenge their arbitration agreements under the National Labor Relations Act.
In the wake of the #MeToo movement, forced arbitration has also been cited as a major factor in keeping sexual assault allegations secret. Attorneys general and lawmakers in over a dozen states are now pushing for laws that would prevent forced arbitration clauses from being enforced in sexual assault cases.
In recent weeks, Uber and Lyft both agreed to drop enforcement of their arbitration policies for sexual assault claims. The companies were responding to public pressure and growing accusations that they were trying to cover up rape and abuse claims between riders and drivers.