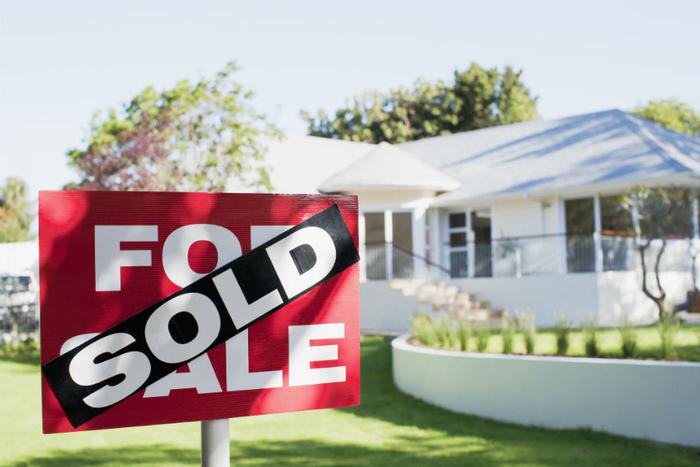 Home prices are still close to their record high and mortgage rates have doubled in the last 12 months, suggesting that this is not the time to buy a home. But not so fast.
Because home sales have ground to a halt in recent months, sellers – those who need to sell – are opening their checkbooks.
Data collected by Redfin show home sellers gave concessions to buyers in 41.9% of home sales in the fourth quarter, the highest share of any three-month period in Redfin's records. 
In the third quarter, buyers got concessions in just 30% of transactions. But if you go back to mid-2021, sellers basically offered nothing to entice buyers because they didn't have to. Many homes sold for more than the asking price because there were multiple offers.
"Buyers are asking sellers for things that were unheard of during the past few years," said Van Welborn, a Redfin real estate agent in Phoenix. "They're feeling empowered, partly because their offer is often the only one, and partly because they know sellers have built up so much equity during the pandemic that they can afford to dole out sizable concessions."
As an example, Welborn said he recently helped a buyer negotiate a $10,000 credit for a new roof and several other repairs. He also negotiated a lower sale price.
In fact, Redfin has found that homeowners are increasingly selling for below their desired price as the housing market slows. A record 22% of home sales recorded by Redfin buyers' agents in the fourth quarter included both a concession and a final sale price below the listing price, while a record 19% included both a concession and a listing-price cut that occurred while the home was on the market. A record 11% included all three.
How about a rate buy-down?
Since high mortgage rates have proved to be the biggest obstacle to sales, Brian Weinberg, Planet Home Lending's Colorado-based branch manager, says more sellers are offering to "buy down" the interest rate.
"With a buydown, homebuyers who make a full-price offer get the effect of a 1% or 2% lower interest rate for the first couple of years of the home loan," Weinberg told ConsumerAffairs. That's a huge bonus in this environment."
With a rate buy-down, the buyer gets a lower monthly payment than they would if they were paying the prevailing interest rate. In many cases, it could be the difference between a monthly payment that is affordable and one that is not.