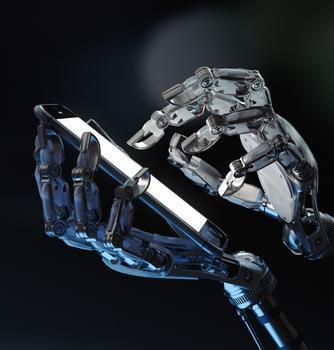 Under pressure from the Federal Communications Commission (FCC) to spare customers from the onslaught of robocalls, telecom providers are beginning to respond.
T-Mobile and Sprint have instituted the SHAKEN/STIR system that they say will verify that a call coming from the T-Mobile network to Sprint -- and vice versa -- is a legitimate call and not spam. The purpose is to help customers screen those annoying robocalls that continue to proliferate.
T-Mobile and Sprint, it just so happens, are in the process of trying to complete a merger -- a union that has the blessing of the U.S. Justice Department but is being challenged in court by some states.
'Arms race with scammers'
The SHAKEN/STIR system has many features, but one of the most important is blocking a telemarketer from spoofing a telephone number that shows up on Caller ID, making it more likely that the call will be answered. 
The new feature is currently being offered to T-Mobile and Sprint customers and will give customers peace of mind that calls from one network to another is from an actual caller.
"We're in an arms race with these scammers, and we've got to join forces as an industry to keep all wireless customers protected," said John Legere, CEO of T-Mobile. "We were first to announce readiness for STIR/SHAKEN, first to implement Caller Verified, and today we lead the industry with the most cross-network STIR/SHAKEN partnerships to keep consumers better protected. T-Mobile will keep innovating and delivering on the frontlines in the battle against unwanted calls, and we won't stop."
Sprint CEO Michel Combes says ending the plague of robocalls is something that unites all telecom providers.
"STIR/SHAKEN is one tool among many that Sprint is utilizing in a multi-year anti-robocalling development program to improve our customers' experience," Combes said.
T-Mobile says its SHAKEN/STIR implementation now works across four networks: Comcast Xfinity Voice home phone service, AT&T Wireless, Inteliquent, and Sprint. 
Nearly a year ago, Verizon joined T-Mobile and Comcast in adopting the SHAKEN/STIR protocol. In August, Verizon rolled out a free app called Call Filter that identifies and blocks many spam calls. The company said it developed the app in response to the FCC's ruling that allows telecoms to block calls identified as spam.