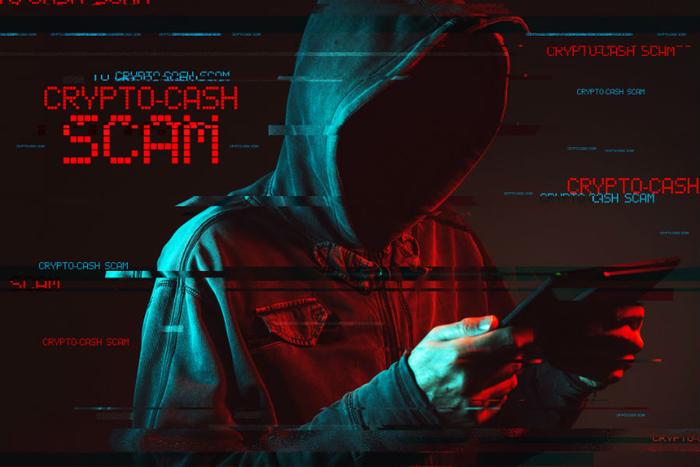 On Wednesday, the Securities and Exchange Commission (SEC) launched a website advertising a fake initial coin offering (ICO), intending to show consumers the dangers of a cryptocurrency scam.
The agency says that most ICOs tend to be fraudulent, as the digital tokens sold to buyers can often turn out to be worthless. In an effort to save consumers the turmoil of getting caught up in one of these scams, the SEC created "HoweyCoin" under the guise of an ICO that's partnered with the travel industry.
The agency peppered the site with typical red flags, such as celebrity endorsements and guaranteed returns on investment. The mockup also features a "white paper" explaining the project in full. The token's name comes from the Howey test -- the Supreme Court's way of determining whether certain transactions qualify as investment contracts.
"The rapid growth of the 'ICO' market, and its widespread promotion as a new investment opportunity, has provided fertile ground for bad actors to take advantage of our Main Street investors," said SEC Chairman Jay Clayton. "We embrace new technologies, but we also want investors to see what fraud looks like, so we built this educational site with many of the classic warning signs of fraud."
Red flags explained
The SEC explains that it doesn't take much effort for a scammer to create a fake website. Many of these cons share common themes and strategies that are used in other types of scams.
"Fraudsters can quickly build an attractive website and load it up with convoluted jargon to lure investors into phony deals," said Owen Donley III, chief counsel of the SEC's office of investor education and advocacy. "But fraudulent sites also often have red flags that can be dead giveaways, if you know what to look for."
For starters, the SEC warns consumers against claims of high, guaranteed returns. HoweyCoin boasts over one percent daily returns with double two percent returns on tier one investors in pre-ICO stage secured purchases. The offering also claims to serve as a guaranteed hedge against inflation and market loss.
According to the SEC's website, any kind of investment comes with a risk, and consumers should be wary of any offering that tries to convince investors of extremely high or guaranteed rewards.
Celebrity endorsements are another warning sign. Consumers tend to be lured in when they see their favorite athlete, actor, or singer promoting anything from sneakers and clothes to the latest cryptocurrency. However, the SEC is adamant that just because an ICO drops a big celebrity name, that doesn't make the product legitimate.
"It is never a good idea to make an investment decision just because someone famous says a product or service is a good investment," the SEC website warns.
Claims of SEC compliance are also reason to give an offering a second look. HoweyCoin claims to trade on an SEC-compliant market where users can buy and sell for profit. However, this is one of the primary ways to deceive investors; the word "exchange" gives the false impression that investors' money is being traded based on nationally recognized standards. In reality, the SEC does not regulate any of the platforms most ICOs select.
Investing with a credit card is another red flag. It's important for consumers to know that most recognized investment firms don't allow their customers to use credit cards to buy investments or to fund investment accounts. Therefore, consumers -- and any potential investors -- should be skeptical of any organization asking them or allowing them to use their credit cards for such purchases.
Lastly, the SEC warns against pump and dump scams. In these scenarios, fraudsters spread false or misleading information to entice customers to buy into an offering to "pump" up the price of the stock and then "dump" shares by selling at the newly inflated price. In time, the good word regarding the stock will die down, the price will fall, and investors lose money.
Safe investments are possible
The SEC has yet to approve any public ICO sales, as the agency feels they should comply with certain rules, like giving investors audited financial statements and descriptions of the business and its risks. While cryptocurrency supporters say rules like these go against the purpose of the business models of token-selling, the SEC says operating under the current system is illegal.
"The fact that our staff could put something together that looks just like an ICO in very little time and with very little resources shows how little you have to put into this to market a token," Clayton said.
Crypto advocates have been showing incredible support of the HoweyCoin campaign since the SEC made it public on the last day of Consensus -- one of the biggest conferences for cryptocurrency investors and developers.
"It's great that they're educating investors and not just being paternalistic," said Trevor Koverko, chief executive of Polymath, a Toronto-based blockchain company. "And it's creative too, which I wouldn't have expected."
"I am not a fan of overt regulation -- but damn, SEC, this is clever and beneficial to the #crypto market. Point Feds," wrote Dank Coins on Twitter. "P.S. don't invest in Howeycoin lol."