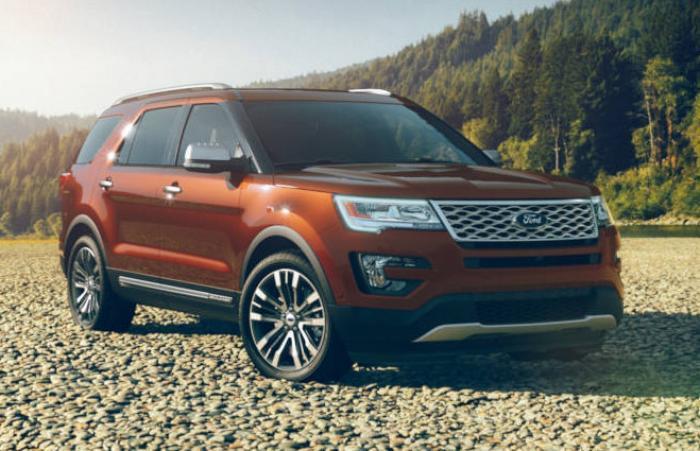 The Center for Auto Safety is calling on Ford and the National Highway Transportation Safety Administration (NHTSA) to recall 1.3 million model year 2011-2017 Ford Explorers over concerns that cabon monoxide (CO) is leaking into the cabin and poisoning drivers and occupants.
CO exposure, known as the silent killer because it contains no odor and presents as flu-like symptoms, kills more than 400 people per year in the U.S.
Ford's response
While Ford has said these vehicles are "safe," it is offering a free repair to seal the interior of the cabin of retail Explorers to reduce the potential for exhaust to enter the vehicle.
The automaker says the offer comes not because the car is dangerous, but just for consumers' "peace of mind."
Nevertheless, numerous consumer complaints have been filed over the years to NHTSA, Ford, and the Center for Auto Safety regarding elevated levels of CO in Explorers.
"Why is Ford trying to address a carbon monoxide issue in more than 1.3 million Explorers without recalling the vehicles?" asked Center for Auto Safety Executive Director Jason Levine
"Instead of a patronizing suggestion that its customers are imagining things, what would actually provide consumers 'peace of mind' would be knowing that the interior of their vehicle provides a safe environment for themselves and their family. With something this potentially dangerous, the responsible step is a full recall – and if Ford will not do it, NHTSA should step in."
What to do
NHTSA says its investigation into the matter is "active and ongoing." In an email to ConsumerAffairs, spokesman Jose Ucles said that "the customer satisfaction campaign announced today by Ford does not bring closure to this issue."
He encouraged owners who experience exhaust odor or have concerns about carbon monoxide exposure to contact NHTSA at (888) 327-4236 or online at NHTSA.gov and clicking 'report a problem.'