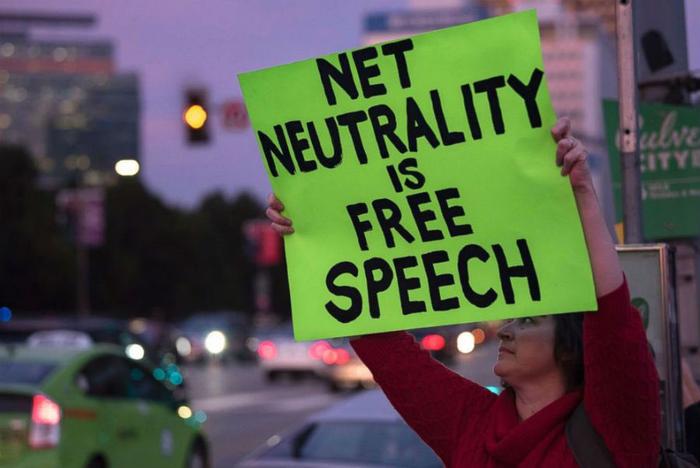 California is considering regulations to impose its own version of net neutrality, but a robocall campaign is underway to negate that effort.
Supporters of California's proposed net neutrality rules report instances of senior citizens receiving robocalls claiming the state's proposal to enact its own net neutrality rules will result in higher mobile phone bills and slower internet speeds.
According to consumer groups in the state and net neutrality supporters in the legislature, the robocalls offer no evidence that net neutrality will have any kind of negative impact on consumers. They say the state's proposed regulations mirror the national regulations that were on the books until the Federal Communications Commission (FCC) rolled them back in December.
'Misinformation campaign'
"We're now dealing with a straight-up misinformation campaign on our #NetNeutrality bill, #SB822: industry robo-calls to seniors falsely telling them that protecting net neutrality will increase their phone bills by $30," State Senator Scott Wiener said in a tweet. "Scaring seniors with lies about their financial security? Gross."
The consumer groups say the robocalls being made to California seniors are coming from a group called the Civil Justice Association of California and the Congress of California Seniors. The whole project, consumer groups charge, is being bankrolled by AT&T and Verizon.
However, both AT&T and Verizon deny any connection to efforts to block California's efforts to impose net neutrality rules and both say they have nothing to do with the phone calls California seniors are receiving.
Status of the bill
After initially gutting many of the protections in California's net neutrality bill, a key legislative committee restored provisions of the measure to require internet service providers to treat all internet traffic the same.
Wiener, the author of the legislation, ultimately reached an agreement with Communications Committee Chairman Miguel Santiago to restore the bill to its stronger form and bring it back for a vote. The bill cleared the committee with all key protections intact.
Though it won committee approval, the measure to restore net neutrality in California has yet to be brought up for a floor vote. Sponsors say they think they are close to a vote and expect strong opposition from large telecom and cable companies.